Ford Performance wanted to show the world what electric vehicles could do when built with nothing but max performance in mind, and thus, it created two of them – the Ford Mustang Cobra Jet 1400 and the Ford Mustang Mach-E 1400. The former was created to dominate the drag strip, while the latter was built for a number of purposes including, well, destroying tires as quickly as possible. However, when both were at the drag strip at the same time recently, Ford Performance decided to see which could make it down the track quicker.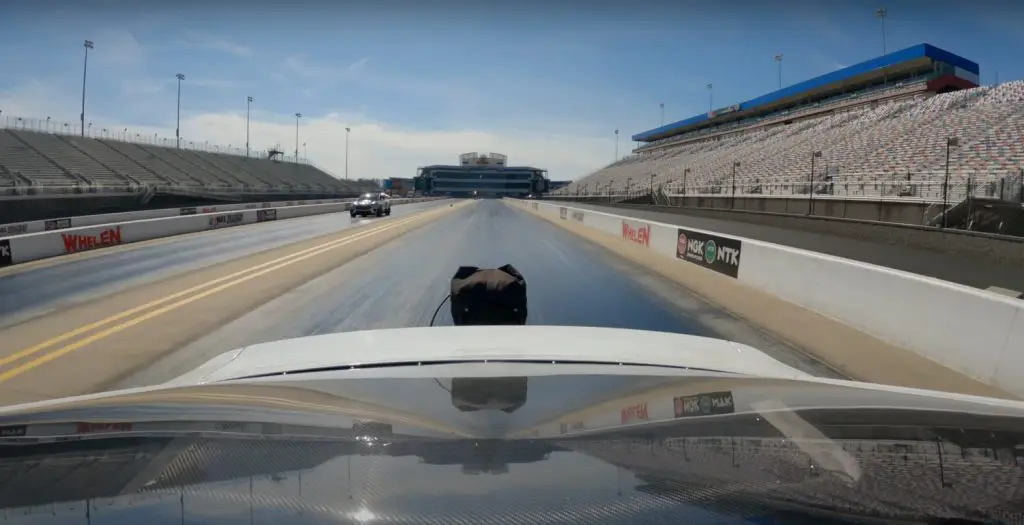 The Mustang Cobra Jet 1400 would be the obvious favorite here since the drag strip is its home. It's powered by four PN-250-DZR inverters coupled to a pair of DS-250-115s, resulting in four total motors that spin up to 10,000 revolutions per minute and lay down 1,502 horsepower via its giant rear slicks, good enough for a quarter-mile rip of 8.27 seconds at 168 miles-per-hour.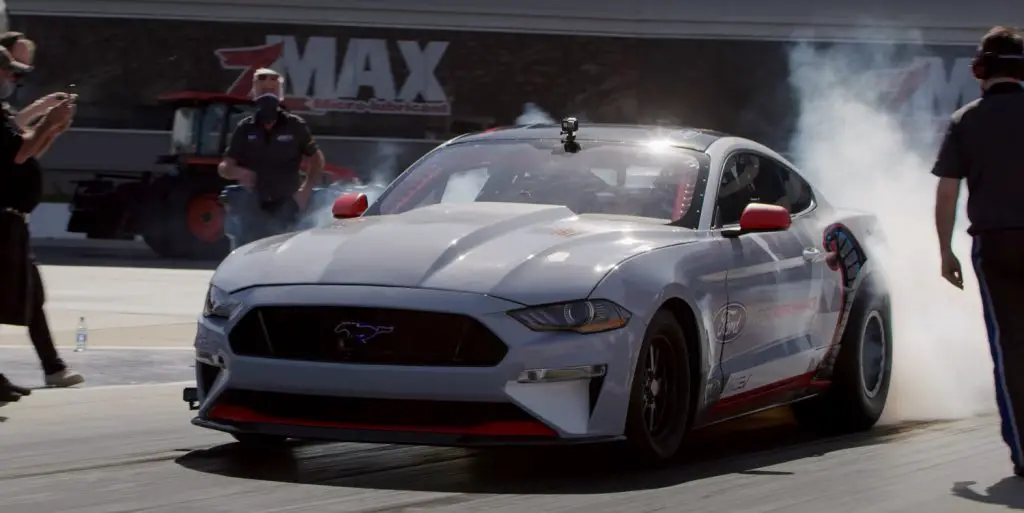 On the other side, we have the Mach-E 1400, which uses seven motors to produce 1,400 horsepower that flows to all four wheels. The Mach-E is wearing a ton of aero bits that help it generate more than 2,300 pounds of downforce at 160 miles-per-hour, however, which might not help its case in the quarter-mile.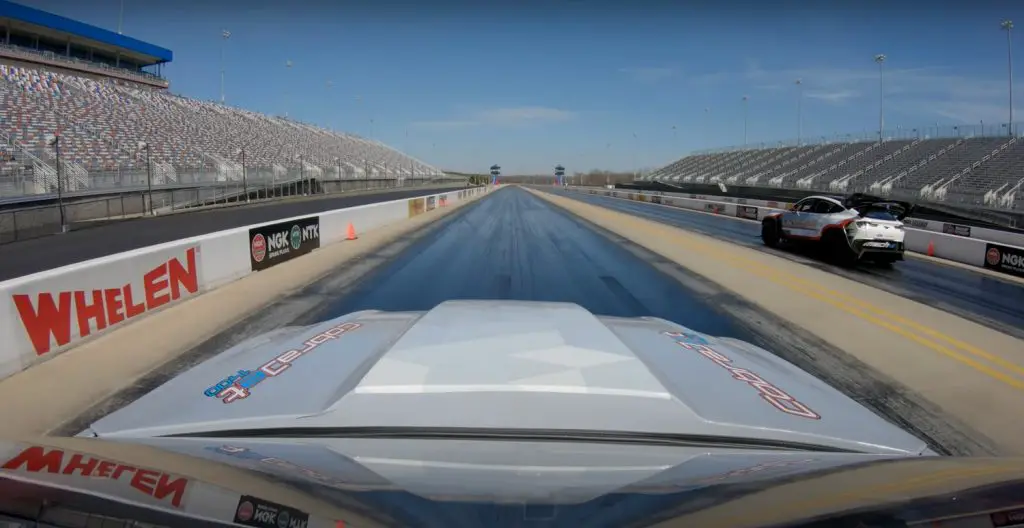 If that isn't bad enough, NHRA funny car driver Bob Tasca III will be piloting the Mustang Cobra Jet 1400, while NASCAR's Joey Logano is behind the wheel of the Mach-E 1400. In the first race, Logano red lights but still gets absolutely annihilated by the Mustang, which runs an 8.47 at 168 miles-per-hour versus the Mach-E's 10.48 pass at 136 miles-per-hour.
The second go-round, the Mustang smokes its tires and still manages to win, with Tasca pulling his chute at the end just to rub it in a little. Obviously, this isn't a terribly fair race, but then again, it's easier to drag race these two than try and make the purpose-built Cobra Jet into a road racer. Either way, it's a fun little clip, regardless.
We'll have more cool videos like this to share soon, so be sure and subscribe to Ford Authority for more Ford Mustang news, Mustang Mach-E news, and non-stop Ford news coverage.