Ford has produced many cool concepts over the course of its illustrious history, and while some have survived the test of time, others have disappeared altogether. One of the more notable missing Ford concepts is the 1964 Big Red gas turbine truck, a semi concept built at a time when automakers thought that the turbine engine was the future. And now, roughly a week after The Drive reported that it had located Big Red and filled us in on where it's been, Ford has released some cool vintage footage of its long-lost semi concept.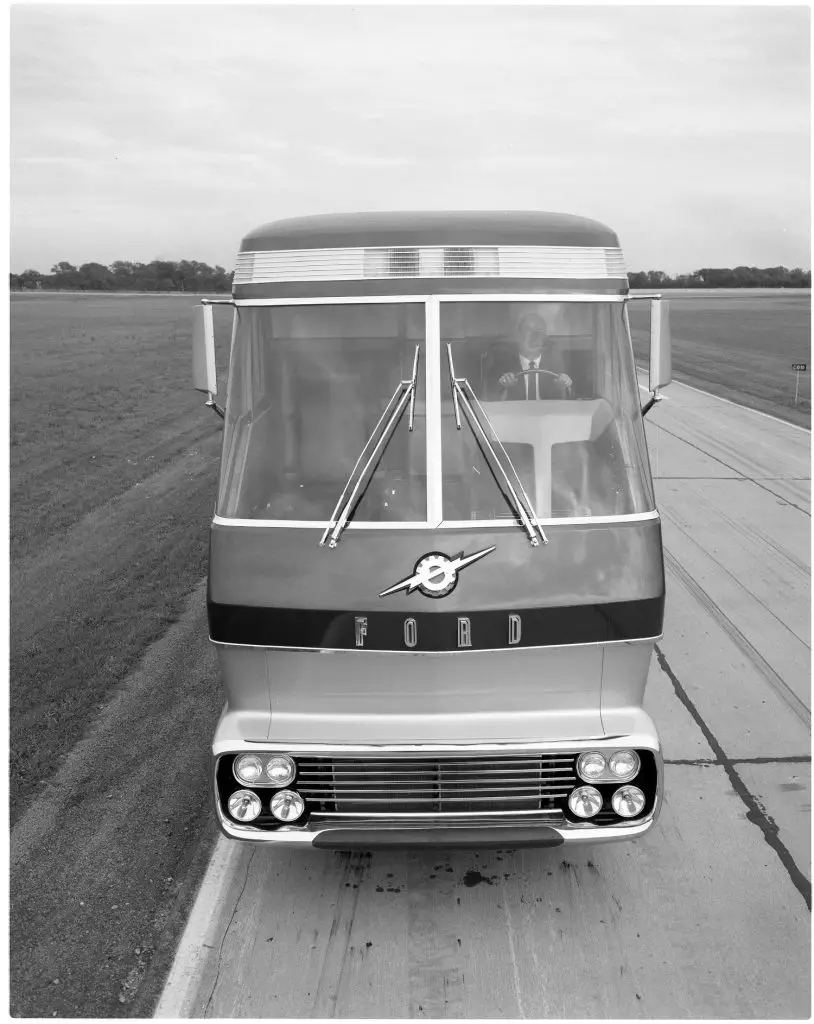 Ford's Big Red gas turbine truck debuted at the 1964 World's Fair in New York City, where it appeared right alongside the Ford Mustang. What made it extra special was its turbine engine, which produced 600 horsepower and 955 pound-feet of torque. At the time, turbine engines were commonly used in military tanks, helicopters, and jet airliners, but very few production automobiles.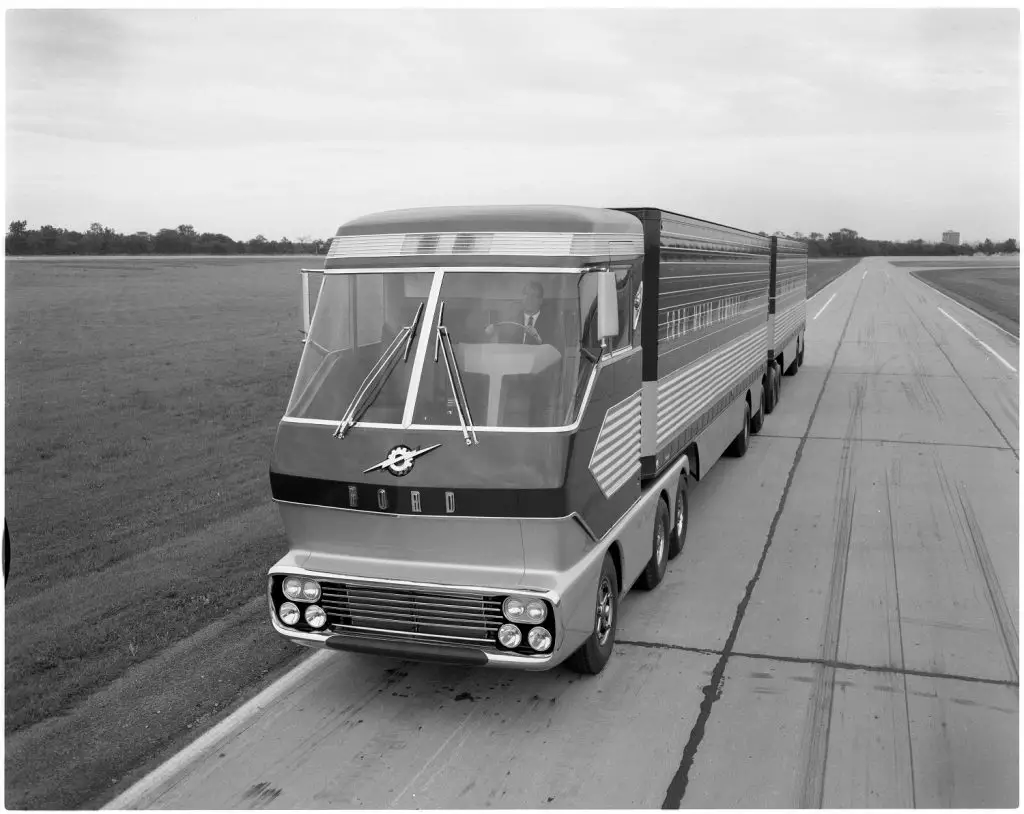 Starting in the 1950s, Ford spent two decades researching how to make turbine engines work in production vehicles. Big Red was a big part of that effort, both literally and figuratively. The 13-foot-tall, 96-foot-long (with its trailer) big rig was built as a result of a pact with the U.S. Department of Defense. A subsequent version intended specifically for commercial applications was created in 1966.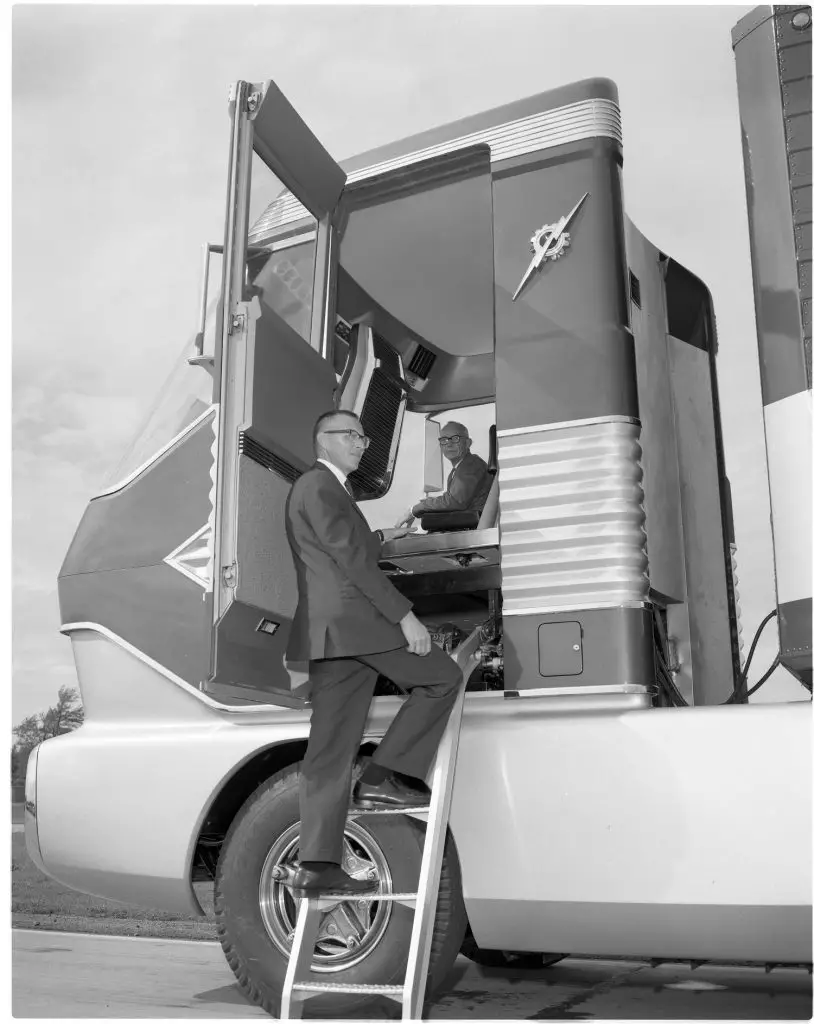 The Ford-built turbine engines and vehicles offered the advantages of making less noise. In fact, Big Red was described as "scarcely audible to the motorist" in a promotional brochure. It also produced less vibration, fewer emissions, used less oil, and made more torque at lower speeds. At this point, Ford's researchers had narrowed their focus to turbine use in large trucks.
After its appearance at the World's Fair, the Big Red gas turbine truck appeared at a few more auto shows and made several cross-country trips to demonstrate the comparable cost of operation to a traditional diesel engine. However, it wasn't long before Ford realized that the gas turbine engine didn't have as rosy a future as it originally thought.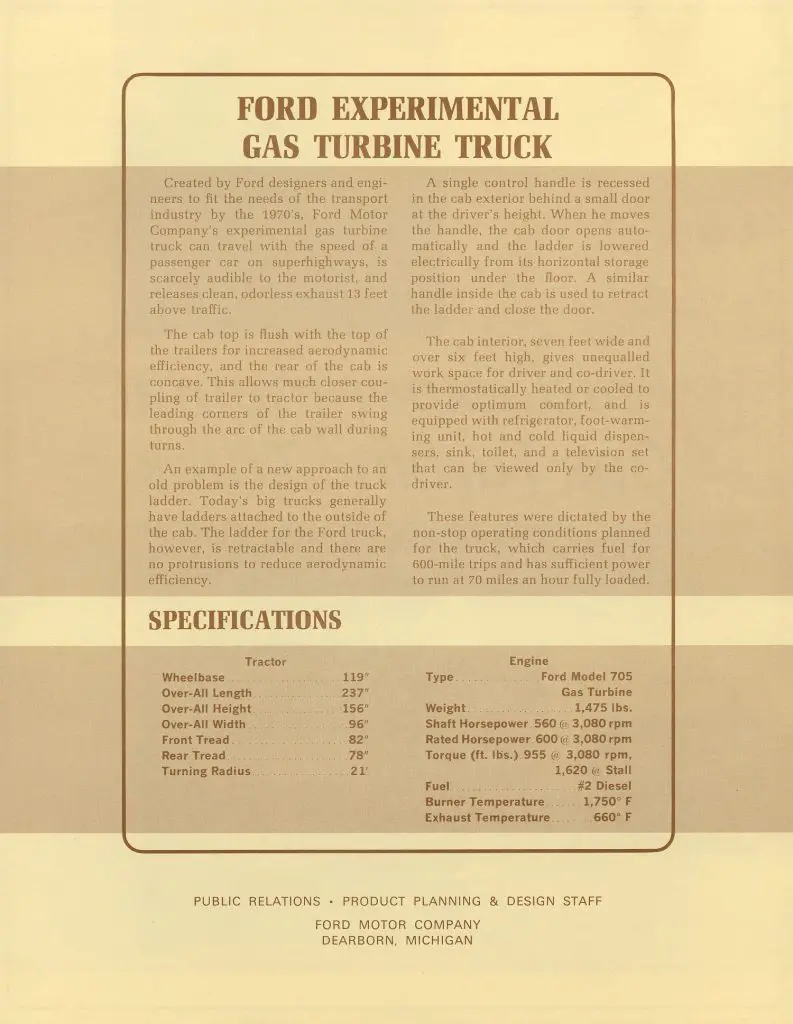 The turbines' high operating speed and temperature would ultimately make the engines unfeasible for automotive use. So after nearly 20 years of research, Ford began producing turbine-powered engines for heavy truck, bus, industrial, and marine use in 1970, but supplier and technical issues ultimately killed the automaker's hopes for a turbine-producing venture in 1973. The company's research on materials such as ceramics and high-temperature coatings did, however, prove useful in controlling emissions in the decades since.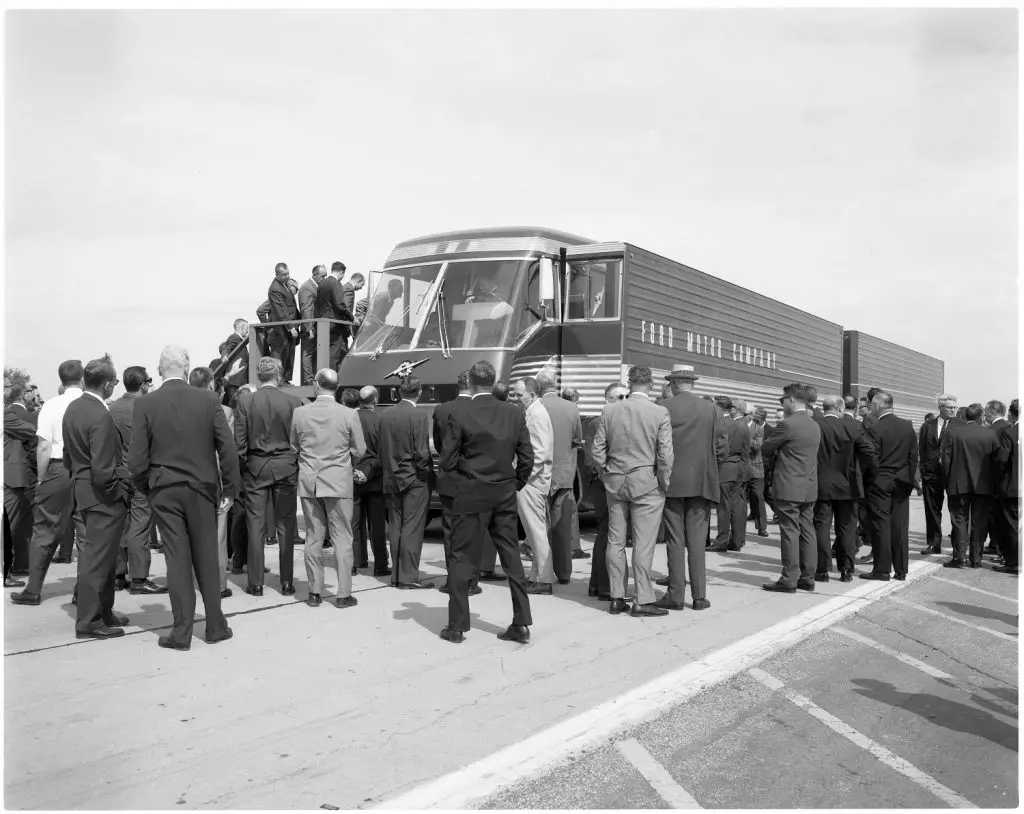 Big Red was reportedly gifted to Ford's factory-sponsored racing team – Holman Moody – after the turbine engine melted down when it was mistakenly started after all the oil was drained. H&M kept it until the early 1980s, at which time it was sold to the current owner. He set about restoring the giant rig and started by replacing the original 705 turbine engine with a newer 707 since an original replacement proved impossible to find.
The new owner went so far as to travel to Ford's headquarters in Dearborn to collect information on Big Red to ensure that it was restored as close to its original spec as possible. After six months of body and paintwork, the semi was looking brand new again, but it's been sitting in a custom-built garage since 2000.
The owner is the secretive type and did not provide any new photos of the truck, but said he might do so sometime this spring. He also admitted to The Drive that Big Red should probably be on display at the Henry Ford, even though its two trailers have never been found. Either way, we hope to see more of this cool piece of Blue Oval history soon.
We'll have more on Big Red when it's available, so be sure and subscribe to Ford Authority for 24/7 Ford news coverage.