As we've covered extensively in recent months, the 2021 Ford Bronco was designed from the start to be a modular vehicle with easy-to-swap body parts. Buyers will have over 200 parts and accessories available to purchase and finance with the vehicle from Ford itself, and almost every major aftermarket seller will soon have its own array of goods to offer as well. That includes the new Bronco Bestop fastback soft top, which we've spied in the open and closed positions in recent weeks.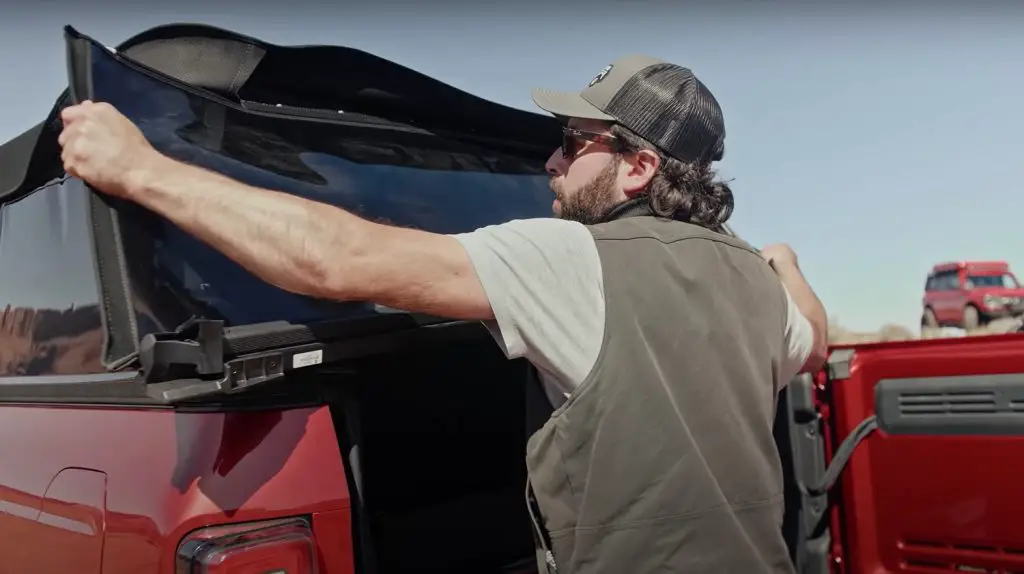 Now, a new video from Bronco Nation shows us how the Ford Bronco Bestop fastback soft top works. The top, which is a Ford catalog accessory, is available for both two- and four-door models, and comes in either twill cloth or vinyl. The Bestop unit is a bit different from the factory soft top, mostly due to its fastback design, of course.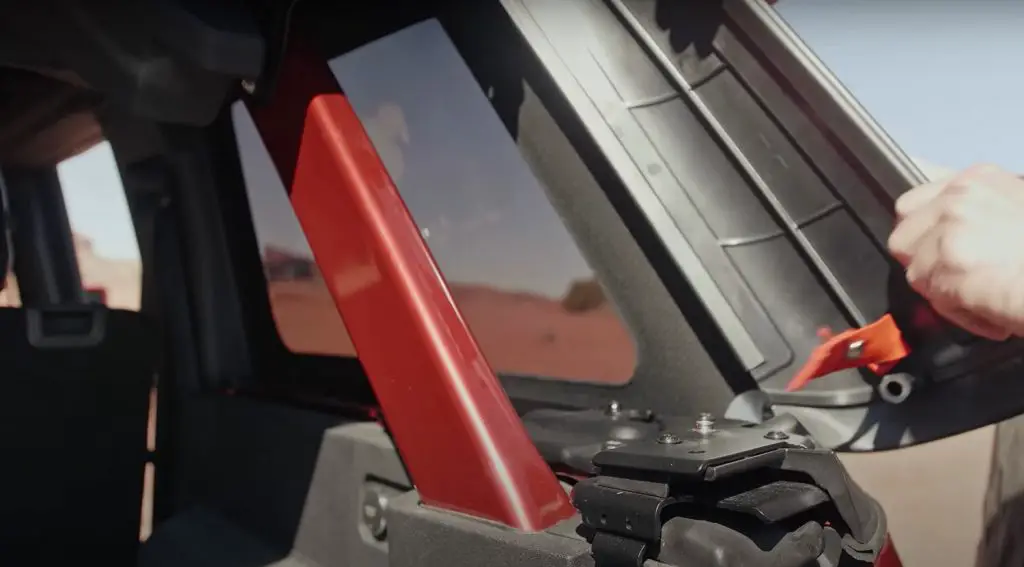 To put the Bronco Bestop fastback soft top in the folded back position, the back panel must first be removed. To do that, open the tailgate and lift up on the upper portion of the top, lift up on the bottom to free it, then pull on the side flaps and slide the entire piece out.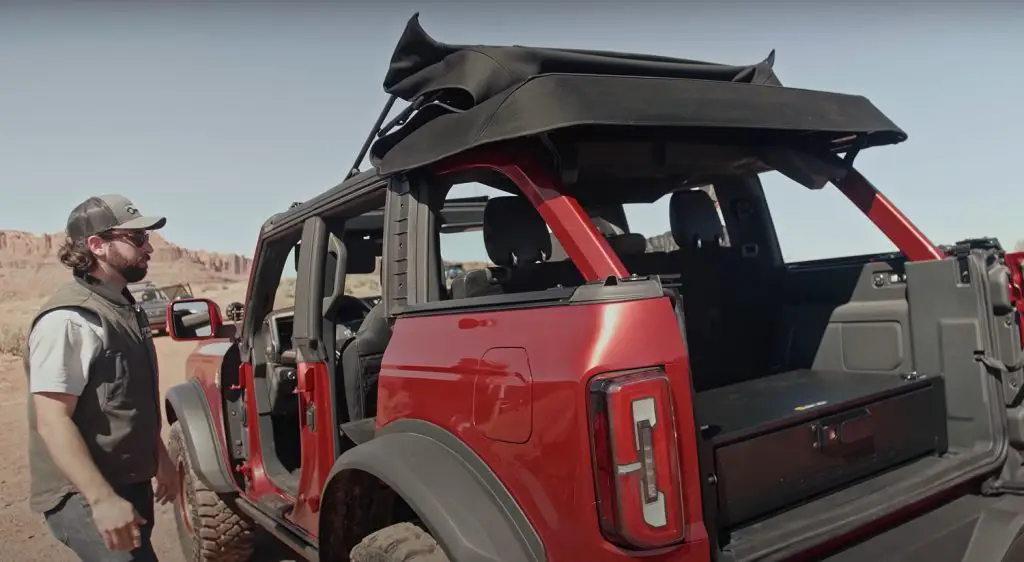 Next, the sides are removed by first releasing a clip at the rear, then slide the bottom plastic piece out of the track and front side before pulling up on the upper portion to release the velcro that holds it in place, then slide the side panel out. Now, the top can be retracted by pulling the visors down and releasing the latches that hold it in place. Finally, simply pick up the top and fold it back.
It's a relatively quick and simple process, and one we're sure lots of Bronco fans will prefer, particularly in places where pop-up rain showers are always a threat.
We'll have much more on the Bronco very soon, so be sure and subscribe to Ford Authority for more Ford Bronco news and around-the-clock Ford news coverage.