Racer and head Hoonigan Ken Block and Ford ended their 10-year relationship earlier this year, and now the former is also letting go of a few of his personal Blue Oval rides. That includes Block's 2013 Ford Fiesta ST RX43 and 1986 Ford RS200 Evolution, along with this 2011 Fiesta GYM3 that's named that way because, well, it was the star of Gymkhana Three. Now, this very cool, very fast hatch is up for grabs at LBI Limited with an undisclosed asking price.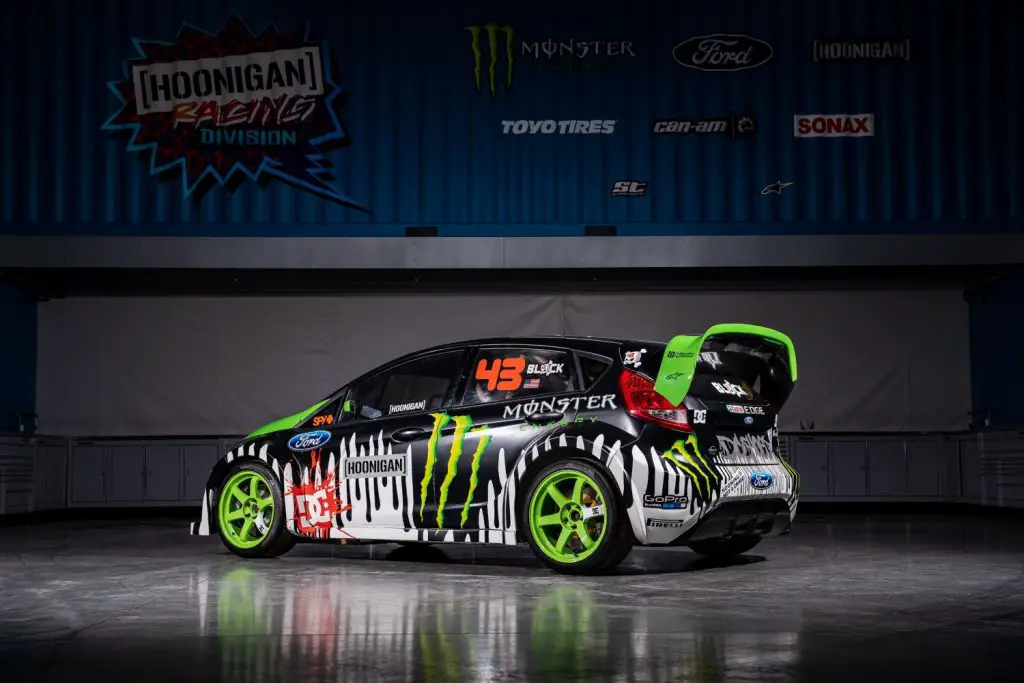 The Fiesta GYM3 was the very first Blue Oval product to star in a Gymkhana film after Block's relationship with Subaru, which would pave the way for many other iconic rides including the Ford Mustang Hoonicorn and Ford F-150 Hoonitruck. Appropriately enough, this Fiesta was the car that kicked off Block's 10-year partnership with Ford that has now come to an end, too.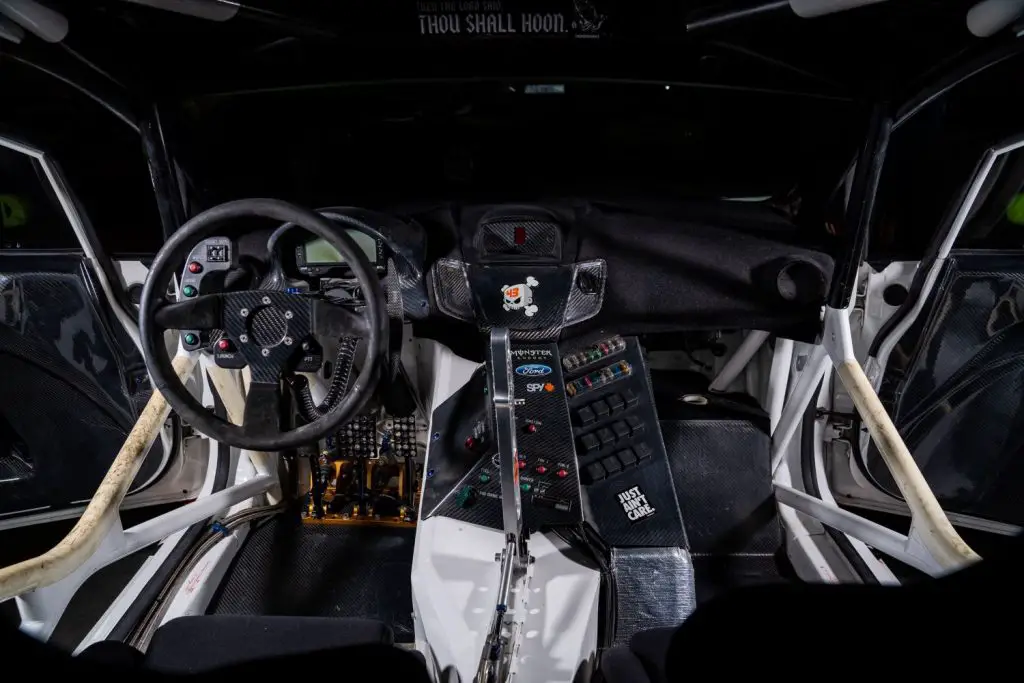 The third installment in the stunt series has racked up 66 million views thanks to its incredible stunts that are better than what we'd expect in a lot of movies. And the car itself isn't half bad, either. The Fiesta GYM3 was converted into a rally machine by Swedish racing team Olsbergs MSE, and that all started under the hood with a monstrous 2.0-liter Duratec that pumps out 600 horsepower and 660 pound-feet of torque.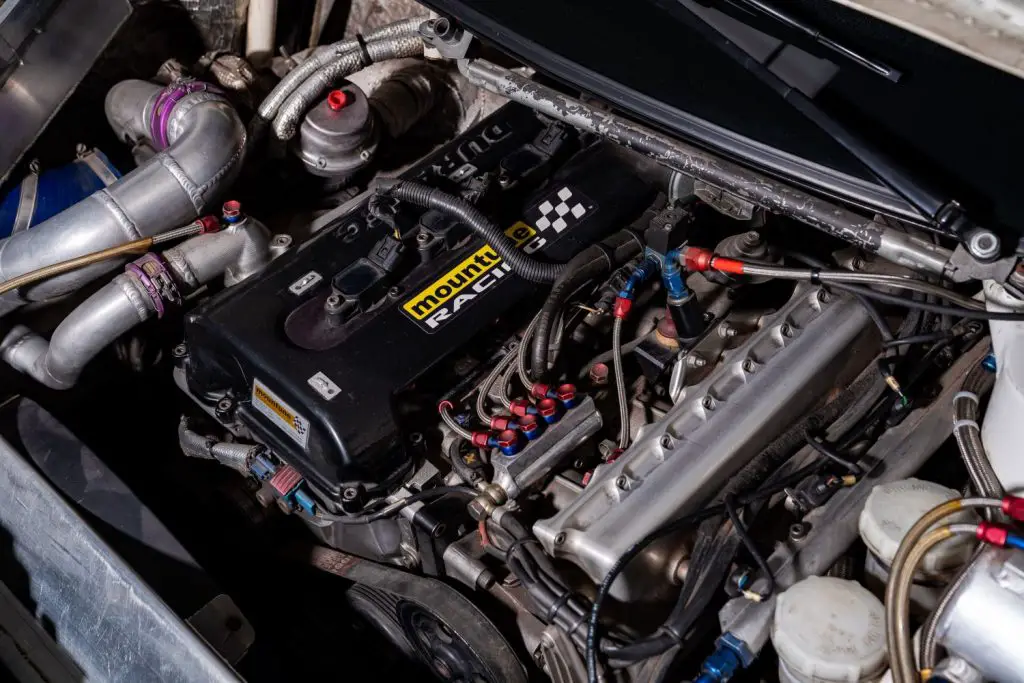 That engine is actually capable of cranking out up to 850 horsepower, but even in its current state of tune, is enough to propel the Fiesta from 0-60 in around two seconds via a six-speed sequential gearbox that sends power to all four wheels. The rest of this special ride screams race car with a gutted interior and other weight-reduction methods that help the hatch tip the scales at just over 2,200 pounds.
The result is one heck of a capable car, as we've seen on film many times over. Throw in the Fiesta GYM3's star-studded past and celebrity owner, and we can't imagine that someone won't jump at the chance to own this special car themselves.
We'll have more cool cars for sale to share soon, so be sure and subscribe to Ford Authority for more Ford Fiesta news and non-stop Ford news coverage.