When Ford revealed its BlueCruise system last week, the automaker was quick to point out that it's similar to Tesla's Autopilot system, yet is designed to function without the driver having to physically touch the steering wheel. The problem is many defeat Autopilot's requirements by securing a weight to the wheel and proceed to take naps, read books, or simply fail to pay attention to what's going on. The result, unfortunately, has been a number of accidents, including a deadly Tesla crash that happened this past weekend.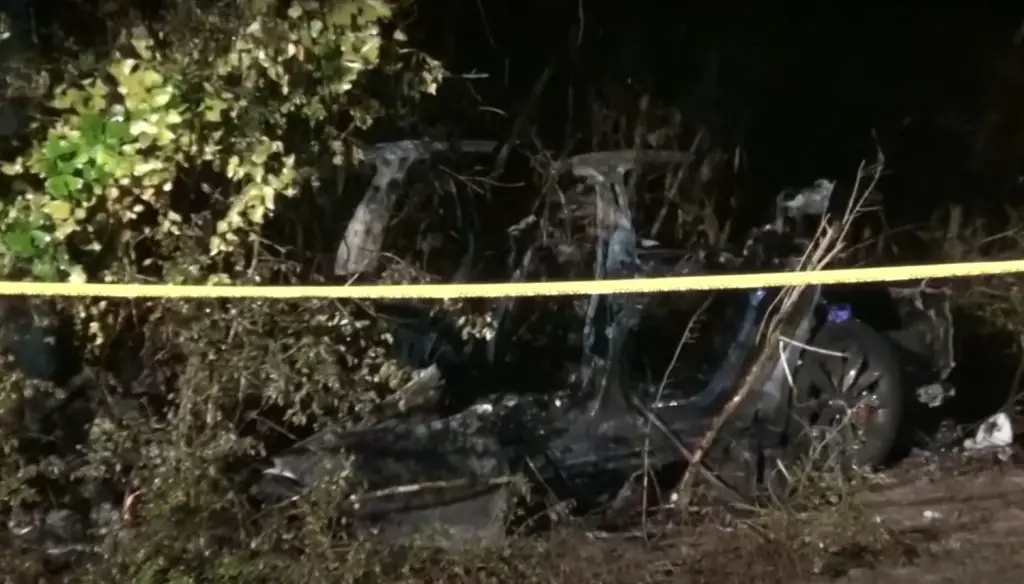 Two people were killed in the Tesla crash in a Model S that was traveling at high speed when it approached a curve, went off the roadway, and crashed into a tree. The car burst into flames, and the subsequent fire proved difficult to extinguish, as it took four hours, over 30,000 gallons of water, and a call to Tesla for advice on what to do.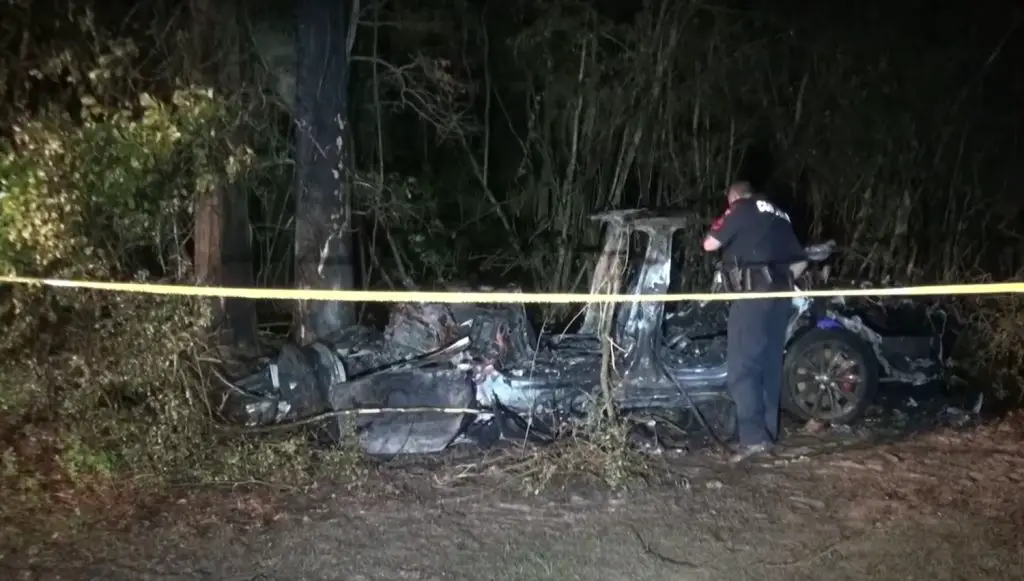 Once the fire was finally out, firefighters discovered two bodies in the car – one in the passenger seat and one in the rear seat. "They are 100 percent certain that no one was in the driver seat driving that vehicle at the time of impact. They are positive," Harris County Precinct 4 Constable Mark Herman told KHOU News. "And again, the height from the back seat to the front seat, that would be almost impossible, but again our investigators are trained. They handle collisions. Several of our folks are reconstructionists, but they feel very confident just with the positioning of the bodies after the impact that there was no one driving that vehicle."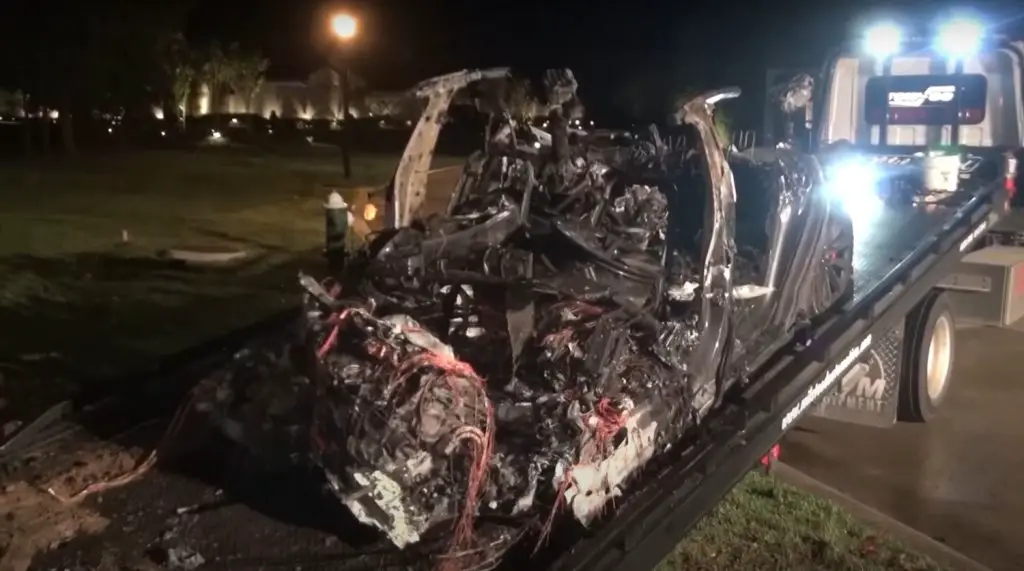 While Tesla can't necessarily be faulted for drivers that don't follow its instructions, this crash and others like it highlight a flaw in the Autopilot system – it can be defeated easily. Meanwhile, Ford's BlueCruise, as we're previously reported, uses a driver-facing camera in the instrument cluster that monitors eye gaze and head position to help ensure the driver's eyes remain on the road.
Thus, BlueCruise presumably wouldn't work if there wasn't a driver behind the wheel, though the system won't launch until later this year. It's obviously possible that someone will find a way around this requirement, but for now, it looks like a superior option, at least in terms of safety.
Update: Since this article was written, Tesla CEO Elon Musk tweeted that Autopilot was not engaged on the vehicle before it crashed, and Woodlands Township Fire Department fire chief Palmer Buck has publically denied Mark Herman's account of the crash. Police are seeking search warrants to secure vehicle data, and both the National Highway Traffic Safety Administration (NHTSA) and the National Transportation Safety Board (NTSB) are investigating the crash.
We'll have more on BlueCruise and everything Ford's competition is up to soon, so be sure and subscribe to Ford Authority for 24/7 Ford news coverage.