There was a time, not too long ago, when people wanted the absolute biggest truck/SUV they could possibly buy, if for no other reason than to be able to tower over everyone else on the road. But even the mighty Ford Excursion and modern-day Ford Super Duty F-250-F-450 pale in comparison to this wild 1991 Ford F-700 pickup conversion that's currently up for sale on Craigslist.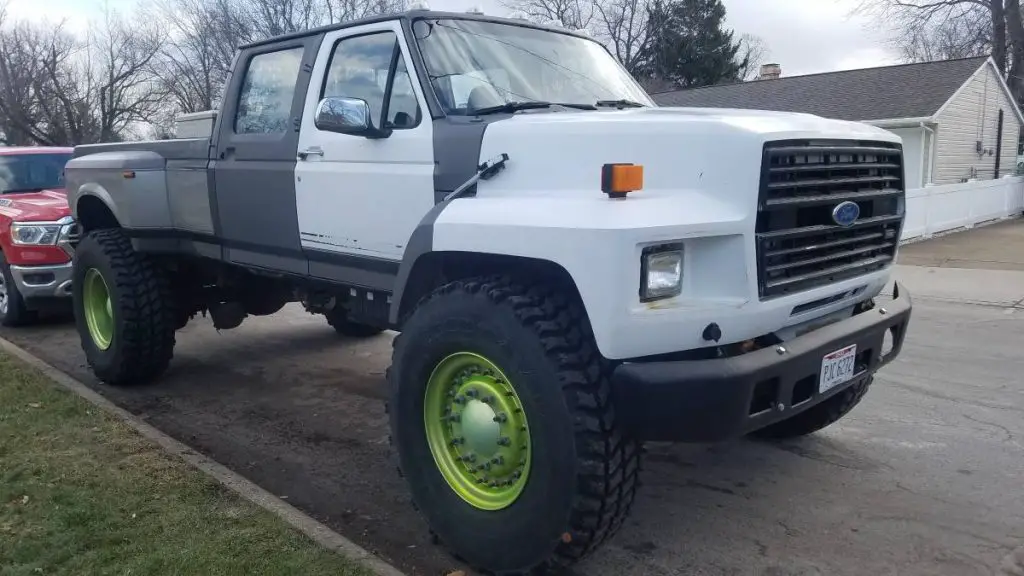 Yes, it's hard to feel insignificant while driving a large pickup, but that's precisely what will happen to anyone that pulls up next to this behemoth. The medium-duty machine has been fitted with the cab and dually bed from a 1990s Ford F-Series pickup for an incredibly unique appearance that doesn't look like some mismatched pile of parts on wheels.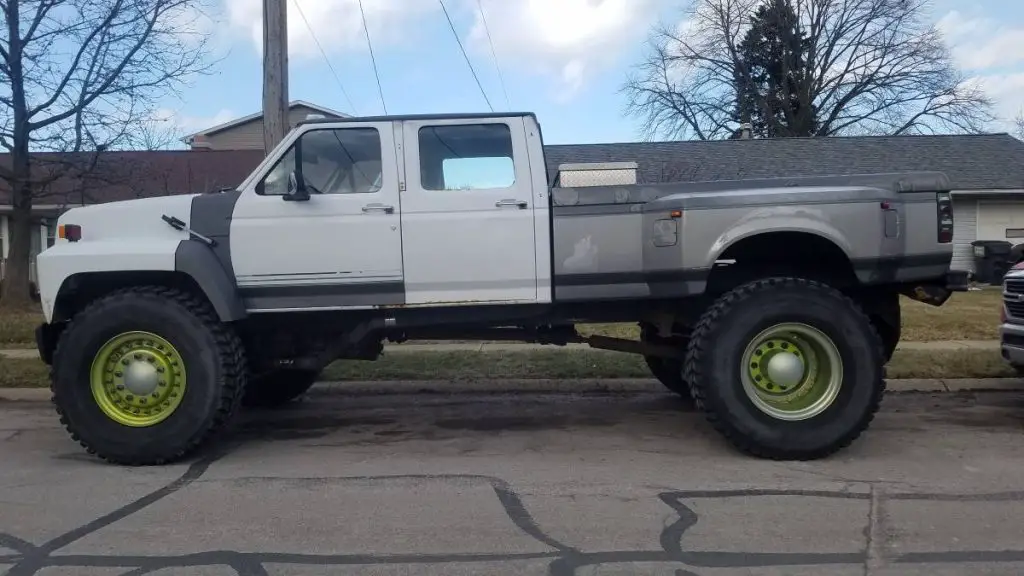 As if that combination wasn't bodacious enough, the 1991 Ford F-700 rolls on a set of gigantic wheels and tires taken from a five-ton military vehicle, which gives it a towering ride height to go along with its already menacing road presence.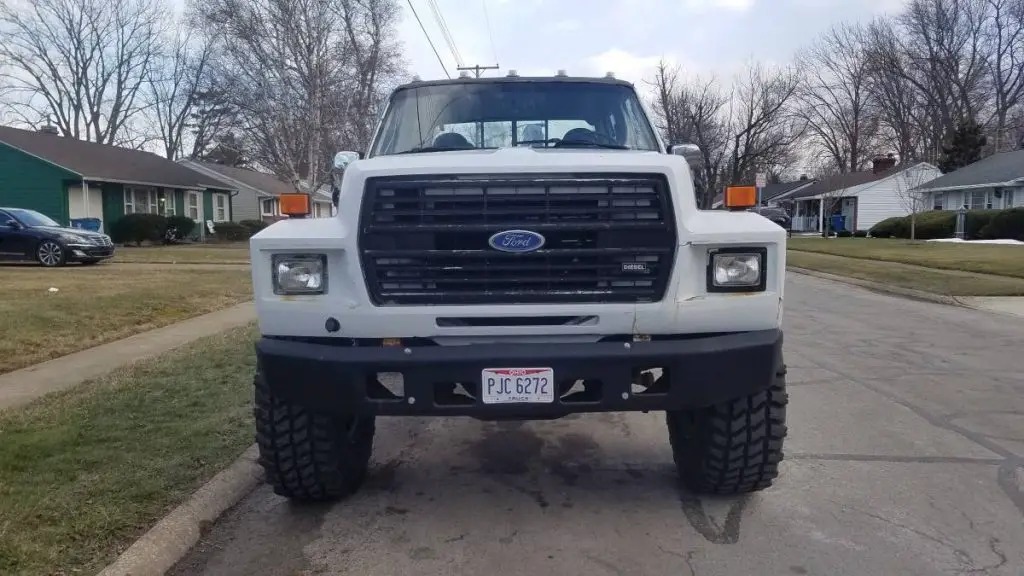 Powering this beastly rig is a 6.6L Brazilian/New Holland inline-six diesel that originally produced around 160 horsepower and 378 pound-feet of torque, which is routed to either the rear wheels or all four via a five-speed manual transmission.
The big caveat here is that this giant rig does obviously need some work, though it's mostly finished. The interior is in progress and even features some sound deadening to keep the road noise down. But the body and paintwork need to be finished to make this a top-notch people magnet, or it could just be left as-is if the new owner simply doesn't care about such things.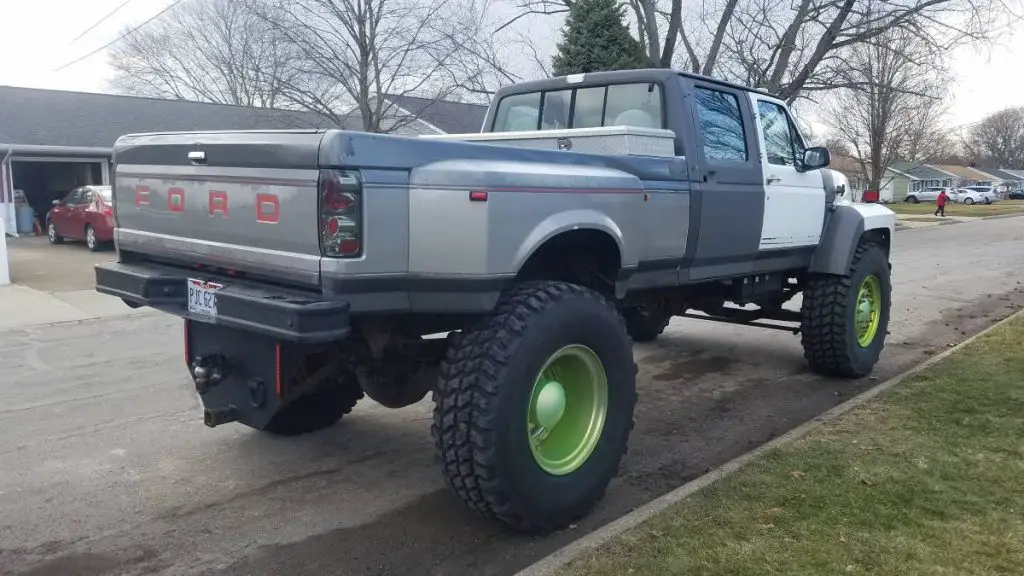 Either way, it seems like the $10k asking price for this F-700 pickup is more than fair, and it's certainly less money than it would cost to replicate the build.
We'll have more crazy vehicles for sale to share soon, so be sure and subscribe to Ford Authority for continuous Ford news coverage.
H/T: Jalopnik