We come across some pretty strange vehicles on the internet on a daily basis, whether it be Lincoln-badged Ford Explorer hearses or even custom pink Police Interceptor Utilities. But this Ford Explorer Freightliner truck mashup, recently posted over at Reddit, has to be the weirdest and perhaps most perplexing vehicle we've come across in some time.
It's difficult to tell exactly what this Ford Explorer Freightliner mashup is, but it looks to be based on the latter's M2 class 6/7 size truck. However, only the chassis, front end, and rear bed of that vehicle remain, as the cab has been replaced with Ford's long-running family hauler. It's one of the most bizarre things we've come across in a while, and we're left to try and dissect exactly what's going on here.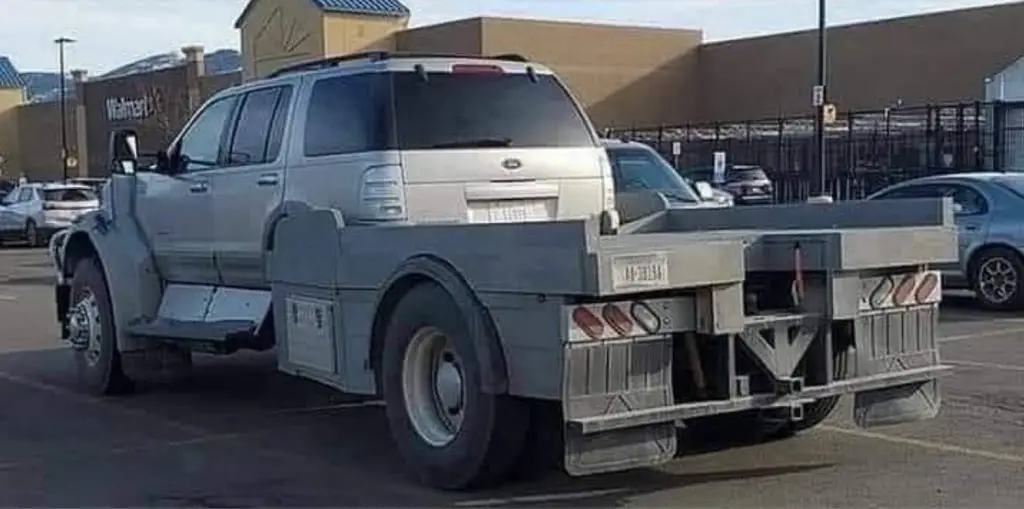 It almost doesn't look like someone merely placed an Explorer body on a Freightliner chassis, but rather, it seems as if it's merely riding on top of it. It could be that the Ford has been modified so that the driver can control the truck chassis via the Explorer's cabin, though its chassis and even drivetrain may still be intact. Whether it's that or a diesel engine under the Freighliner hood powering this Frankenstein-like beast, well, that's anybody's guess.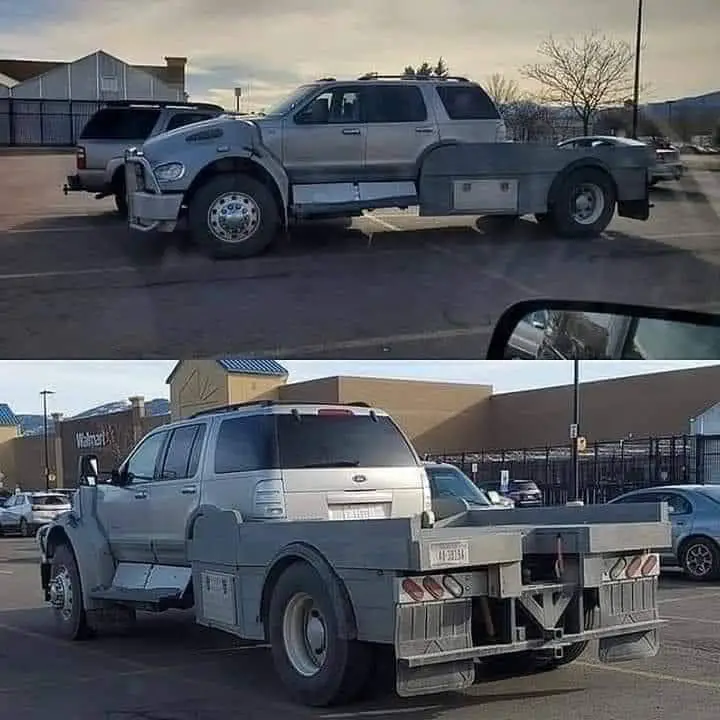 What's even more interesting about this thing is that both the Explorer and the truck underneath are wearing a license plate, which may allow it to operate legally via some sort of obscure loophole. There are quite a few theories present in the comments section, but one commenter notes that the prevalent is that the owner simply slapped an Explorer body on top of the truck chassis so that it's legally still a semi. Whatever the case may really be, we believe we have a new champion in our unofficial "weirdest vehicle on the internet" category.
We'll have more strange vehicles like this to share soon, so be sure and subscribe to Ford Authority for more Ford Explorer news and non-stop Ford news coverage.