For some of us, the year 1996 doesn't seem all that long ago, but in reality, it's a completely different era in terms of vehicle safety. Just take this 1996 Ford Aerostar IIHS crash test footage, for example. Ford's once mega-popular mini-van was nearing the end of its decade-plus run by 1996, so it was getting a little long in the tooth. Regardless, the results of this 40 mile-per-hour, front-impact crash test are pretty scary.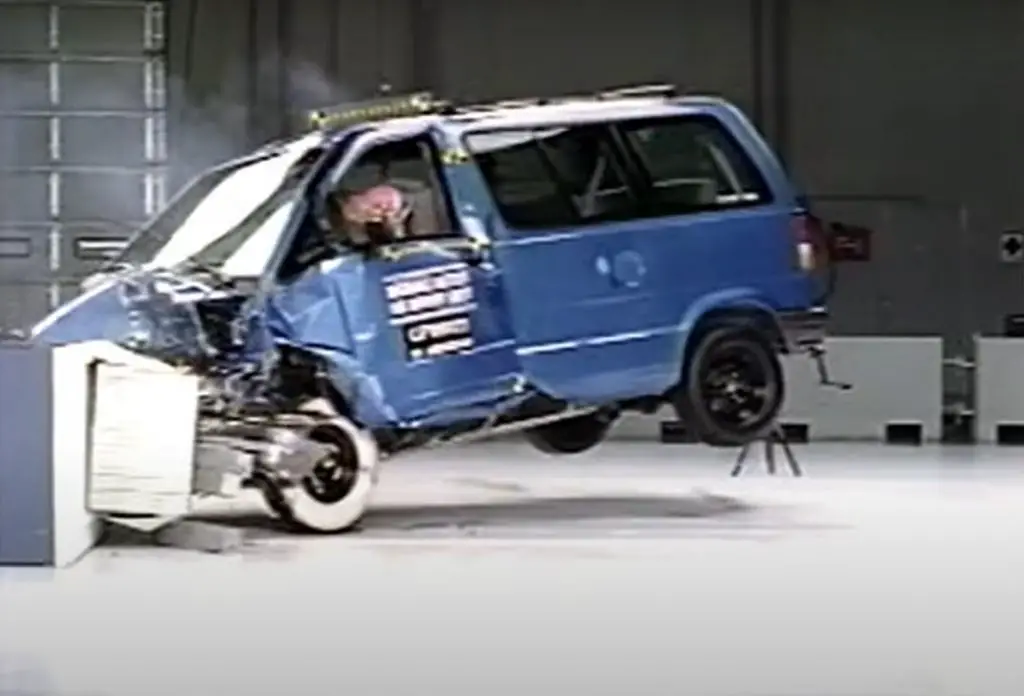 The test took place with a 41 percent overlap on the driver's side with a male dummy behind the wheel. While the impact doesn't look horrific on the outside, the interior tells a different story. The crash pushed the dashboard and its related components pretty far into the cabin, right into the dummy, resulting in a "poor" overall evaluation.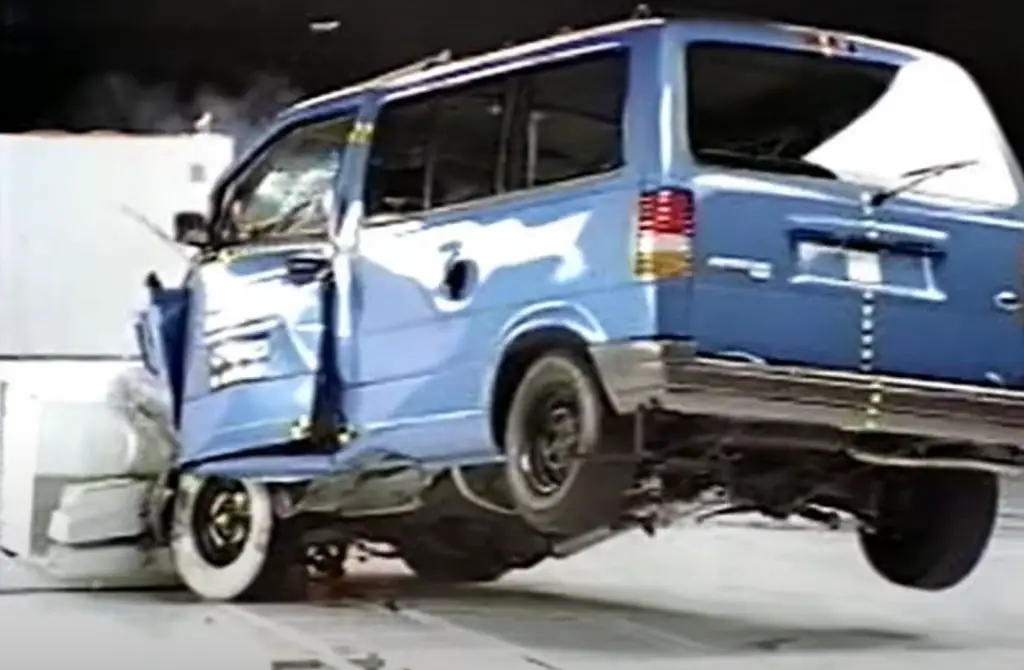 According to the video's description, the lower portion of the dash was pushed inward by a little over five inches, the footrest by nearly 12 inches, and the "toe pan" area moved in by as much as 14 inches in certain areas. The steering wheel was pushed up eight inches and backward a little over two inches. Meanwhile, the driver's seat also moved forward as a result of the crash, which only made matters worse.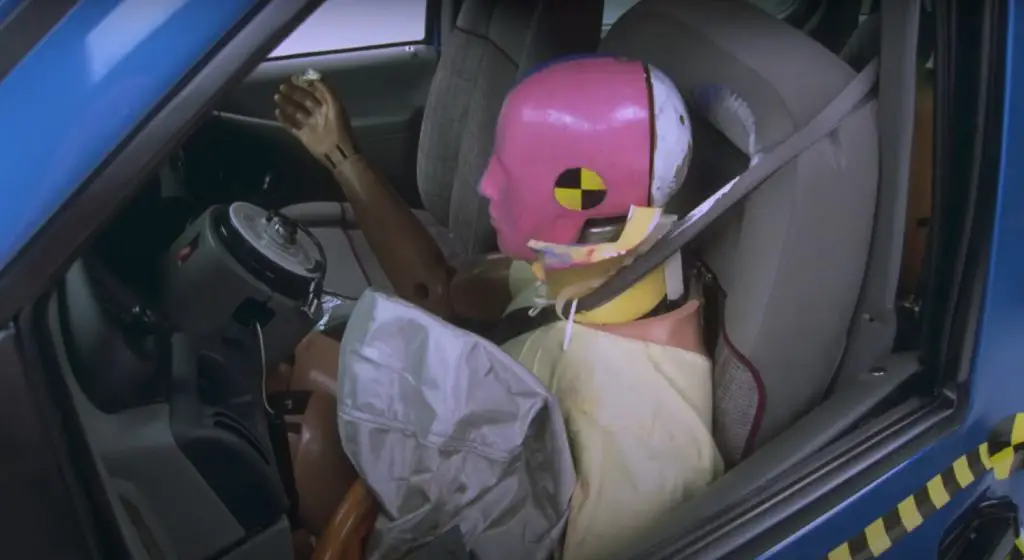 If all of that isn't bad enough, the dummy's head hit the airbag before it was fully inflated and proceeded to smash against the steering wheel, breaking it from the column, while the rear and side of the head hit the fixed head restraint and both legs wound up "broken" from the impact.
This is scary stuff indeed, but also a pretty good reminder of just how far vehicle safety has come over the last 25 years. In recent months, Ford has racked up a number of distinctions in that regard, including an IIHS Top Safety Pick award for the Ford Mustang Mach-E, as well as a Top Safety Pick+ award for the Ford Bronco Sport.
We'll have more interesting videos like this to share soon, so be sure and subscribe to Ford Authority for more Ford Aerostar news and 24/7 Ford news coverage.