Fans of the 2021 Ford Bronco have been waxing poetic about its handsome looks since the day the SUV was revealed last summer, but now, the sixth-generation Ford Bronco has received some prestigious recognition for its outstanding design. The Bronco was just awarded an IF Design Gold Award by iF International Forum Design GmbH, a company based in Germany that provides design-related services.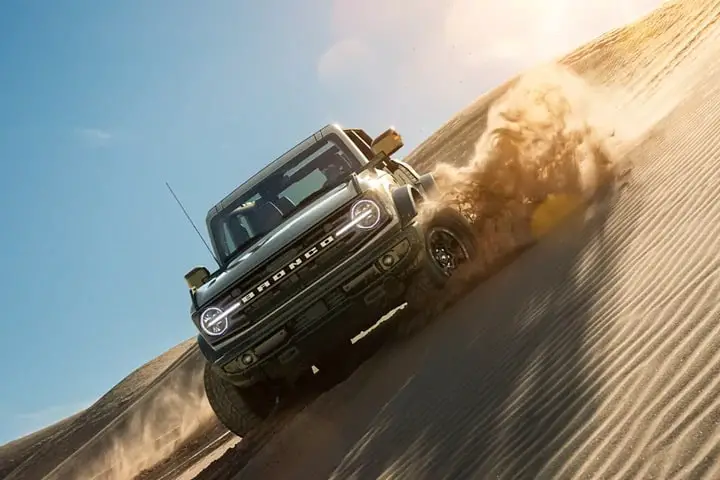 "It's great to see the world of high design meeting the wild and to be recognized for our efforts," said Paul Wraith, Bronco chief designer. "Our focus was getting our users out deep into the landscape exploring, which inspired some breakout product design. We're excited that the innovations our team loved are the same things Bronco customers will love."
iF received over 10,000 entries for this year's design awards, which it narrowed down to 75 winners across a number of industries. The Bronco was awarded an IF Design Gold Award in the automotive sector thanks to a design that pays homage to the original version, yet successfully updates it for a much more modern world.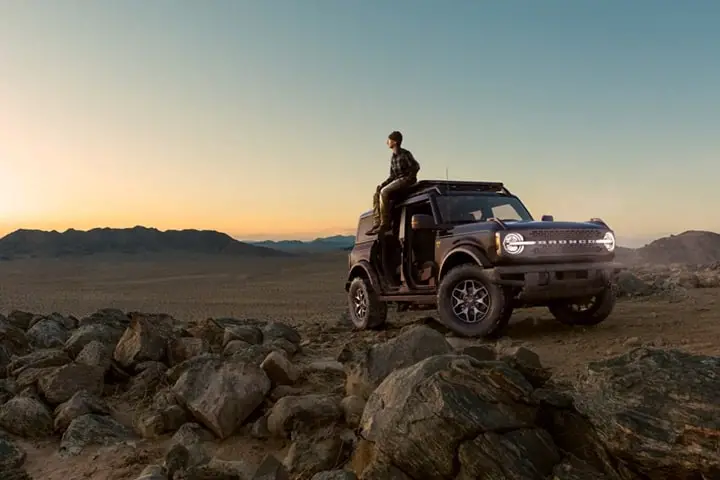 "Some cars appeal to our heart with emotional design, some to our head with pragmatic design," iF said. "The Bronco does both, bringing the thrill of its iconic forebear into the 2020s. It marries the functional with the emotional, creating an off-road driving experience as close to riding bareback as any car can. This new Bronco design redefines the lifestyle SUV."
"Many products are relatively simple objects, from a design standpoint," Wraith added. "Vehicles are not. With Bronco, they looked at a number of things – from the modularity and the cleverness of the doors storing in back, to the larger notion of bringing back an icon."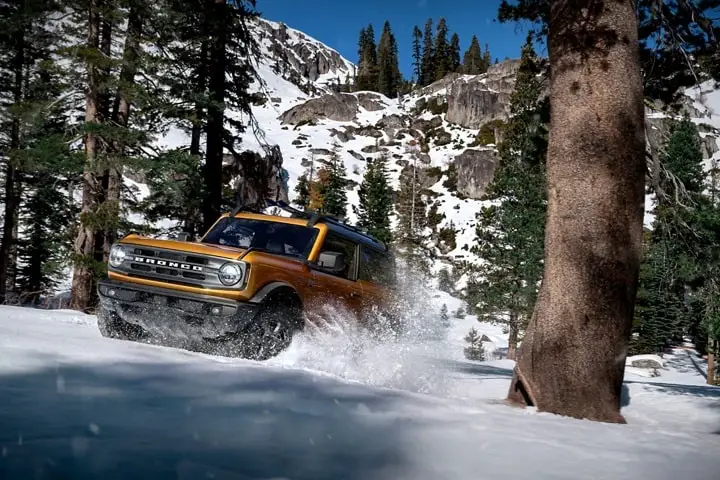 There's no denying that the 2021 Bronco is successful from a design standpoint, as well as in its off-road racing career. However, those holding an order or a reservation for Ford's rugged new SUV continue to wait for their deliveries, which were recently pushed back a few weeks following the temporary closure of the Ford Michigan Assembly Plant.
We'll have much more on the Bronco very soon, so be sure and subscribe to Ford Authority for more Ford Bronco news and around-the-clock Ford news coverage.