When the 2021 Ford Bronco was revealed last summer, Ford noted that it would be available with upfitter switches, which are pre-wired for accessories and mounted overhead. However, it did not release additional information regarding the Bronco pre-wired upfitter switch itself and how it works. Now, however, we have quite a few details to share regarding this nifty feature.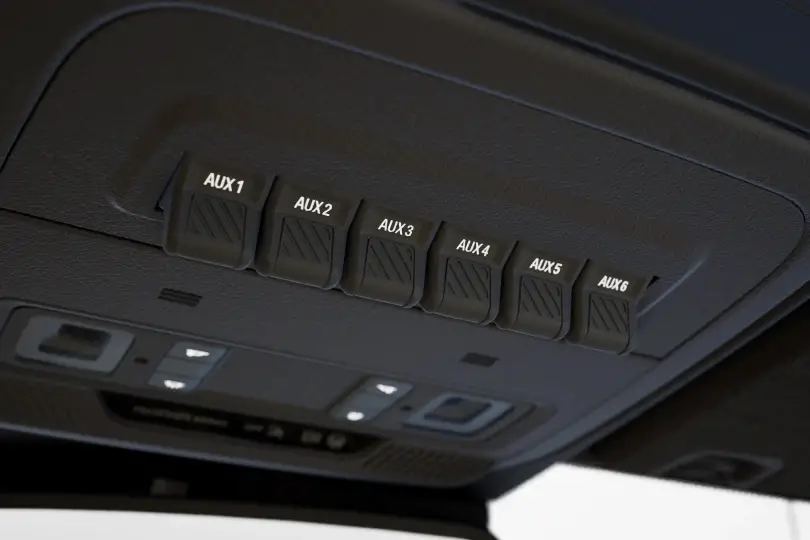 The Bronco pre-wired upfitter switch is available on Base and Outer Banks trims and comes as standard equipment on Black Diamond, Wildtrak, and Badlands trims. There are six switches in total, which are pre-wired to make the installation of auxiliary electrical accessories, such as LED light bars, spotlights, cameras, refrigerators, and various other goodies as easy as possible.
The beauty of these upfitter switches is that owners won't need to drill holes in their Ford Bronco and feed wires through the vehicle to connect those popular accessories. This reduces the risk of damage caused by moisture, including rust and electrical failures, which is always a good thing when we're talking about a vehicle that's going to spend a good bit of time off-road.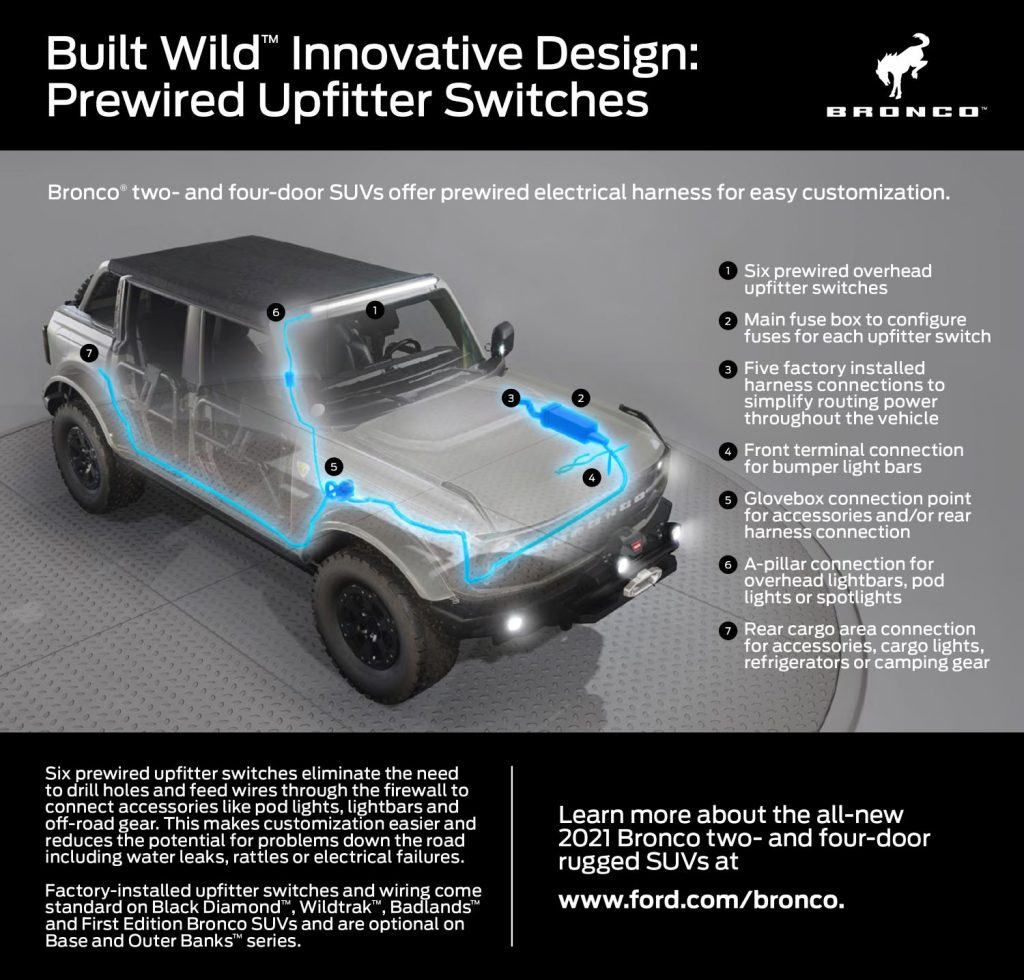 The Bronco upfitter system consists of one 30-amp, one 15-amp, and four 10-amp fused circuits, as well as a main fuse box that contains fuses for each switch, five factory-installed harness connections, a front terminal connection, a glovebox connection point, an A-pillar connection point, and a rear cargo area connection point, so owners can connect a number of accessories without breaking a sweat, or breaking out the drill.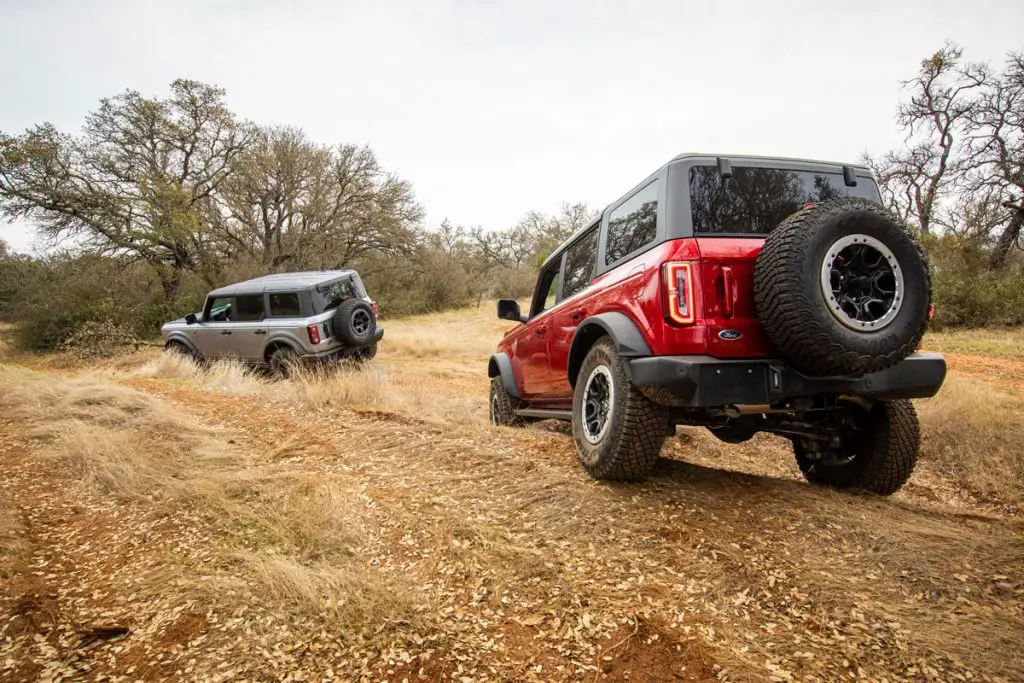 Coupled with the modular design of the Ford Bronco that makes it simple to change out parts like the bumpers, front fenders, and top, these conveniently designed upfitter switches make it incredibly easy for customers to customize their vehicles. And with 200+ accessories on the way, quite a few owners figure to do just that.
We'll have more on the 2021 Bronco very soon, so be sure and subscribe to Ford Authority for more Ford Bronco news and around-the-clock Ford news coverage.