Just yesterday, we reported on some new spy photos of a 2023 Ford Ranger prototype that was a bit different than the ones we've seen driving around previously. The camouflaged pickup was driving behind a current-gen 2021 Ranger Tremor, which could be an indication that it too is equipped with the Tremor off-road package, albeit the next-gen version. Regardless, we also noticed a very interesting feature adorning the roof of this 2023 Ford Ranger prototype – its pair of antennas.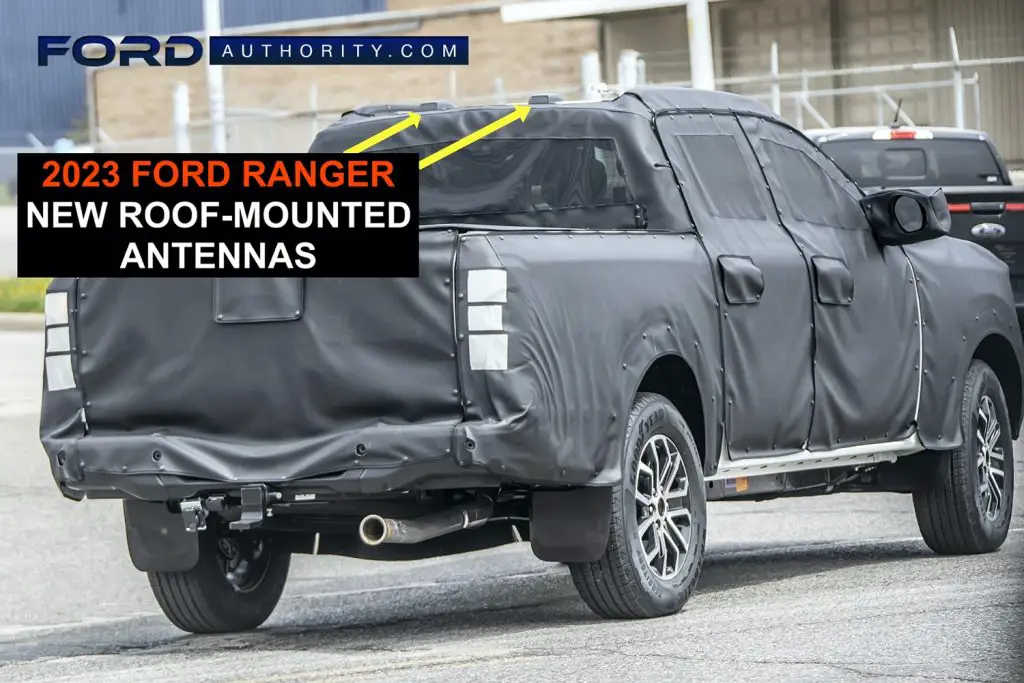 The current-gen Ford Ranger uses a singular antenna that's located in the rear center portion of the roof, as we can see in these pictures. It's a traditional design, one that sticks up in the air several inches from the roof. However, the 2023 Ranger prototype features two "bumps," or box-like items on the roof, also located at the rear, that serve as antennas.
This antenna design is identical to the one present on the all-new 2021 Ford F-150, which replaced the old "shark fin" design used on the 13th gen Ford F-150. On that model, the dual antennas serve different purposes, as we reported last summer. One of the antennas contains an embedded modem, while the other is used for SiriusXM satellite radio reception.

The new antenna design is much more low-profile than either of the outgoing antennas on the 2020 F-150 or 2021 Ranger, which is something that off-roaders and those who simply want to park their trucks in a garage can appreciate. They're also less of an eyesore, as they're more nearly integrated into the roof, to the point where passers-by may not even notice them.
The 2023's new antenna design is one of many changes coming to Ford's mid-size pickup. To date, we've spied a number of prototypes driving around, including a left-hand-drive Ranger Raptor that could indicate the model is headed to North America. We also got a very good look at the pickup's newly refreshed interior recently.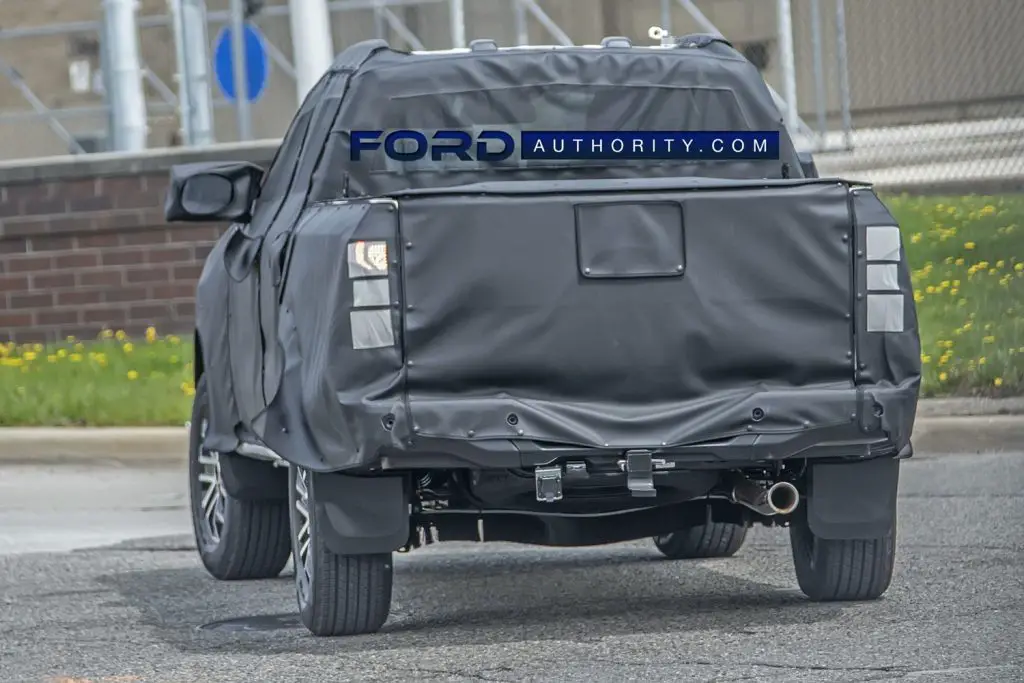 The next-gen 2023 Ranger is expected to launch in 2022 for the 2023 model year, and will reportedly continue to ride on the Ford T6 Platform – which is shares with the 2021 Ford Bronco – albeit with a few modifications.
We'll have more on the 2023 Ranger very soon, so be sure and subscribe to Ford Authority for the latest Ford Ranger news and continuous Ford news coverage.