Shortly after Ford Authority exclusively reported that the Ford Bronco Warthog would, in fact, be called the Ford Bronco Raptor, we also shared some brand new pictures of a Ford Bronco Raptor prototype that revealed a few more details about the ultra-high-performance off-roader. But after zooming in on its camo, we noticed that this particular Ford Bronco Raptor prototype also features a pretty humorous Easter egg, to boot.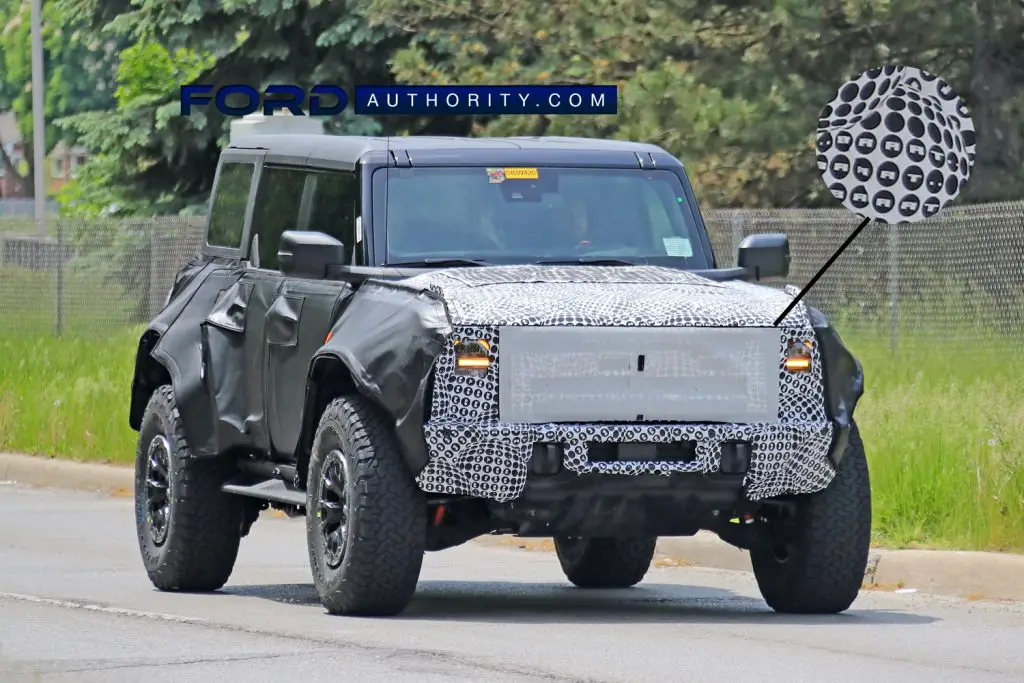 Inside the little black circles within the white camo on the front end of the Bronco Raptor prototype, we can clearly see the letters "BRRRT." One could decipher this to mean a number of things, but the first thing that comes to mind, at least for us, is the long-running A-10 Thunderbolt II, a legendary plane developed by Fairchild-Republic for the United States Air Force.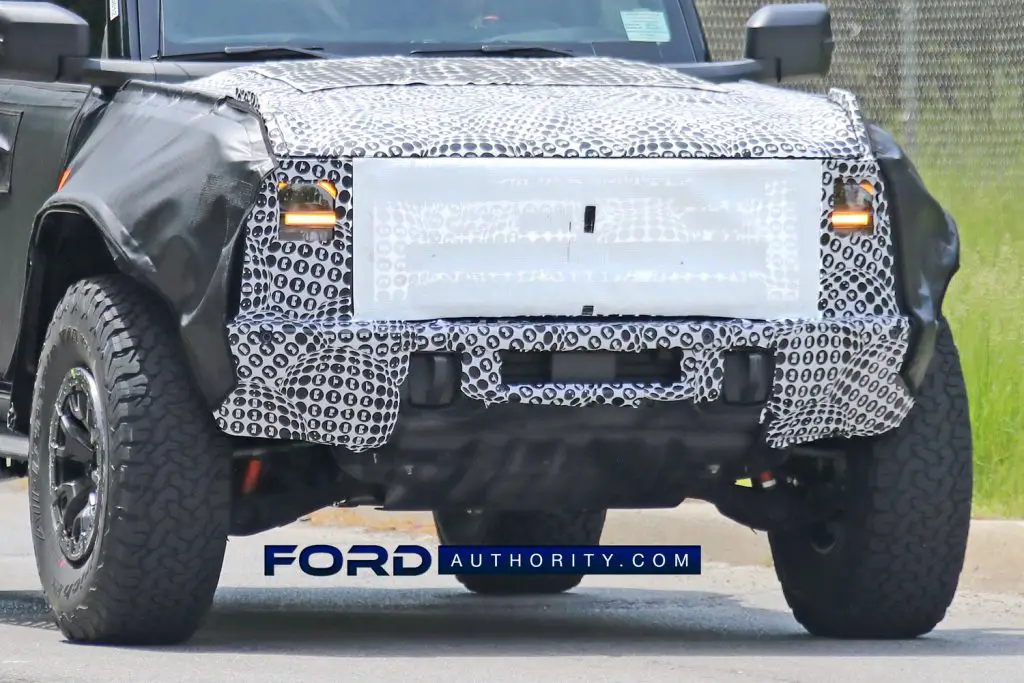 The A-10's front-mounted 30mm hydraulically driven seven-barrel Gatling-style autocannon makes a very distinctive sound, which many jokingly refer to as "BRRRT." So what connection does this have to the Bronco Raptor? Well, the A-10's nickname is Warthog – which makes perfect sense, given the fact that we've been fed Warthog teasers for months now. Others have speculated that it could stand for something different altogether, like "Bronco Raptor Race Truck." Whatever the little camo Easter egg might stand for, it's certainly interesting, nonetheless.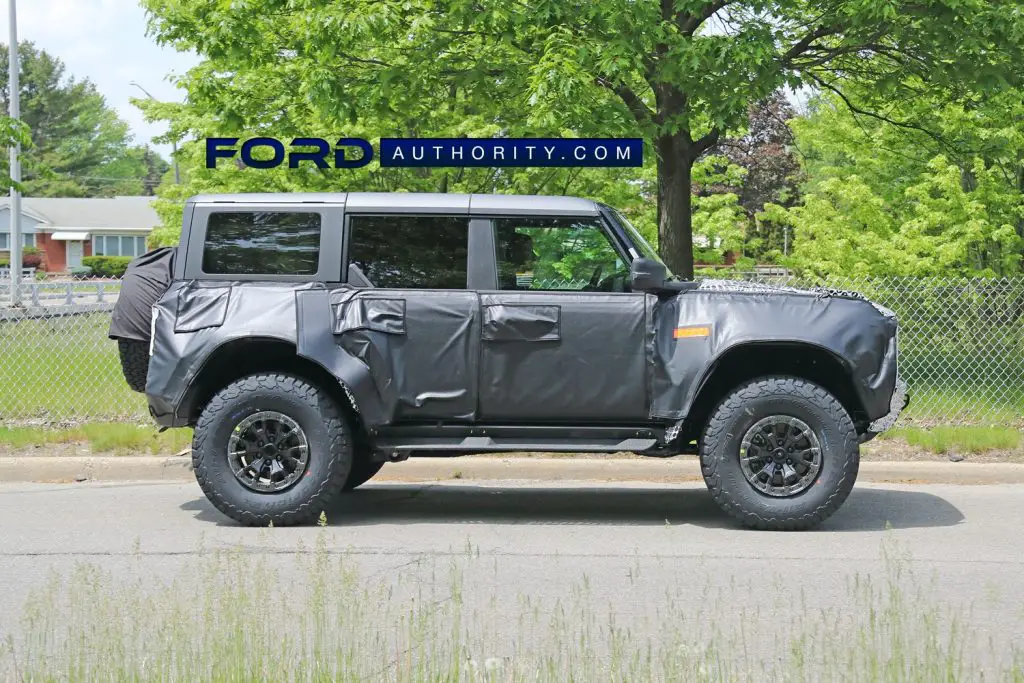 Ford trademarked the "Warthog" name last fall, leading many to believe that the model would in fact be called the Warthog. This was seemingly confirmed by a prototype we spied with "Warthog" written inside the wheel well, followed by a leaked supplier letter that referred to the Bronco Warthog by name.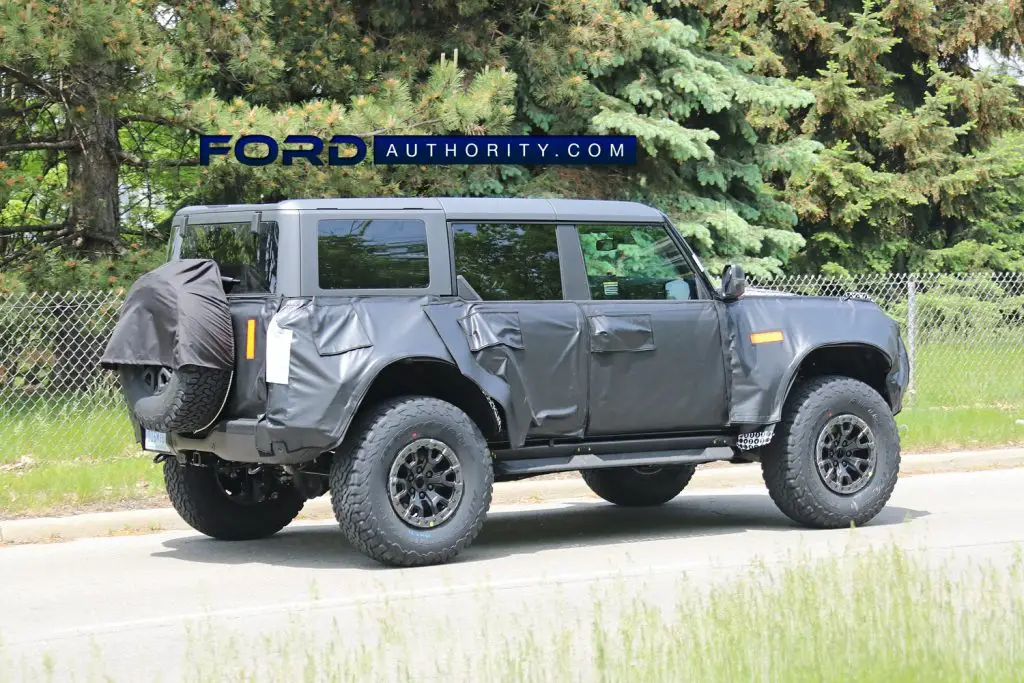 Regardless, the Ford Bronco Raptor – not Warthog – will be powered by Ford's 3.0L EcoBoost V6, currently found in the Ford Explorer ST and Lincoln Aviator. In those vehicles, it is rated to produce 400 horsepower and 415 pound-feet of torque. It will be joined by a hybrid model, expected to be powered by the same 3.0L EcoBoost V6 and electric motor combination present in the Lincoln Aviator Grand Touring, which produces 494 horsepower and 630 pound-feet of torque. Both powerplants will be mated to Ford's 10-speed automatic gearbox.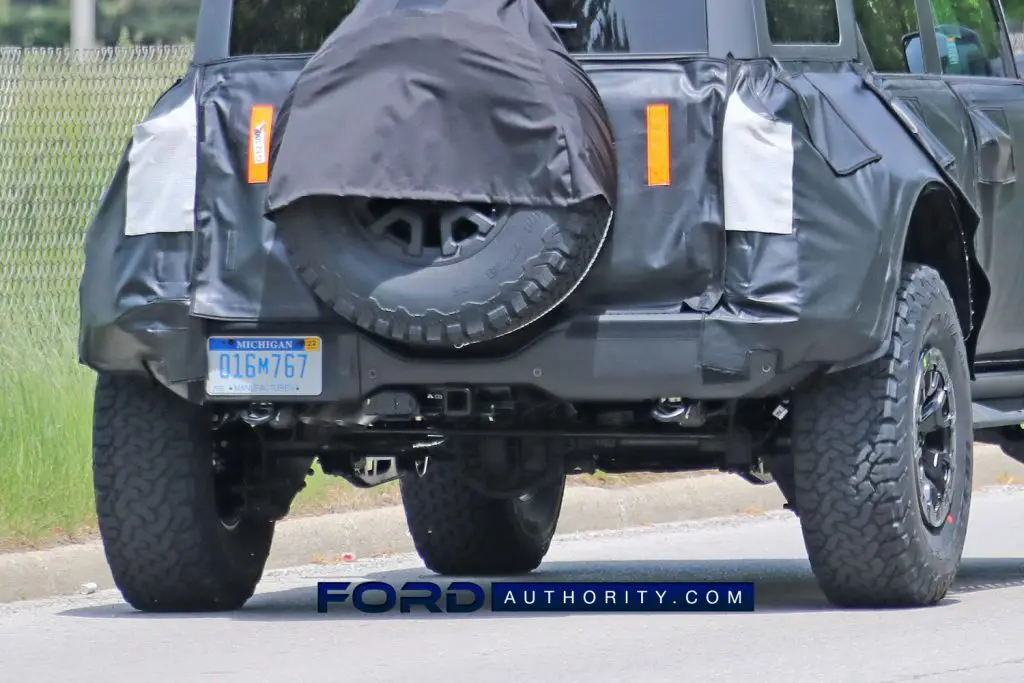 The Bronco Raptor will also feature the same sort of upgrades present on existing Raptor models, including Fox Live Valve shock technology, 17-inch Ford F-150 Raptor-like wheels, LT315/70R17 BFGoodrich KO2 All-Terrain T/A tires, a wider stance than the regular Bronco, unique front and rear fascias and bumper treatments, and higher ground clearance, all of which will help it catch serious air. Plus, it will have "Ford" lettering on the front grille instead of "Bronco," as Ford Authority recently reported.
We'll have more on the Bronco Raptor very soon, so be sure and subscribe to Ford Authority for more Bronco Raptor news, Ford Bronco news, and ongoing Ford news coverage.