Ford Motor Company went to great lengths to ensure the reveal of the 2022 Ford F-150 Lighting – the first-ever all-electric Ford F-150 – was as a big a spectacle as possible. The reveal itself took place at Ford's Dearborn headquarters, blasted across a massive screen that covered the entire front of the 12-story building in a mesmerizing display. But aside from that, Ford ran quite a few ads leading up to the reveal across a number of platforms, including a bit on NBC's Tonight Show with Jimmy Fallon.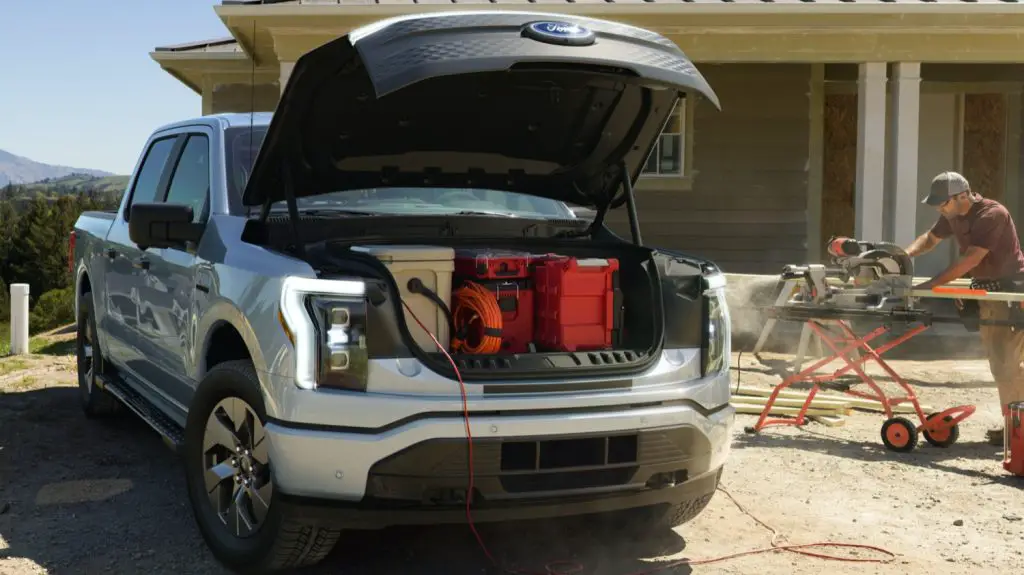 Mind you, the F-150 Lightning itself didn't appear in the bit, at least, only in Fallon's crude drawing that makes a humorous attempt to replicate it. Otherwise, the comedian just discusses the truck's many virtues with Tonight Show announcer Steve Higgins as he attempts to justify buying one to haul pumpkins around during pumpkin season.
After noting that he saw President Joe Biden driving one, Fallon says "I gotta get it, I wanna get it. I looked into it because you know, I'm a truck driver." Fallon notes that he already owns a Ford F-150, which is actually true. Back in 2015, Fallon turned his truck buying decision into a whole recurring bit before choosing a 2015 F-150 King Ranch. Hopefully, if he's serious, Fallon already secured a reservation for the Lightning, however, as production in 2022 will be limited.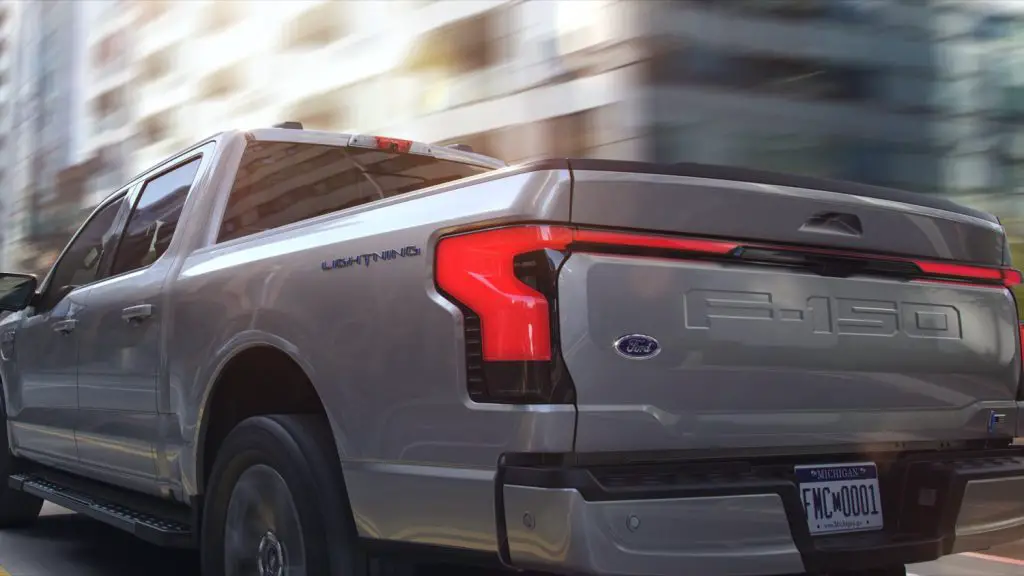 Fallon reckons that he can fit around 100 pumpkins in the bed, and notes the interior is more spacious than his first studio apartment. But he's enamored with the F-150 Lightning's 0-60 time, Mega Power Frunk, towing capability, and ability to power an entire house for up to three days. However, his attempt to show how the frunk actually works, well, is pretty hysterical.
We also get to hear quite a few potential uses for the frunk, including having a place to store beer and even the possibility of turning the whole thing into a hot tub. We're not so sure if anyone will actually do the latter, but the former? Well, that's guaranteed to be a hit during the 2022 football season in every tailgating lot across the country.
We'll have more funny videos like this to share soon, so be sure and subscribe to Ford Authority for the latest Ford F-Series news, Ford F-150 news, F-150 Lightning news, and non-stop Ford news coverage.