As we reported last week, the 2023 Ford F-150 Lightning will be revealed via a livestream from Ford headquarters in Dearborn, Michigan tomorrow, May 19th, at 9:30 pm EDT. Viewers can catch the reveal on a number of social media platforms, including Ford's YouTube channel, Twitter, and Facebook page, physical locations like Times Square in New York and Las Vegas Boulevard, as well as Ford headquarters via this giant projection screen sitting in front of the building.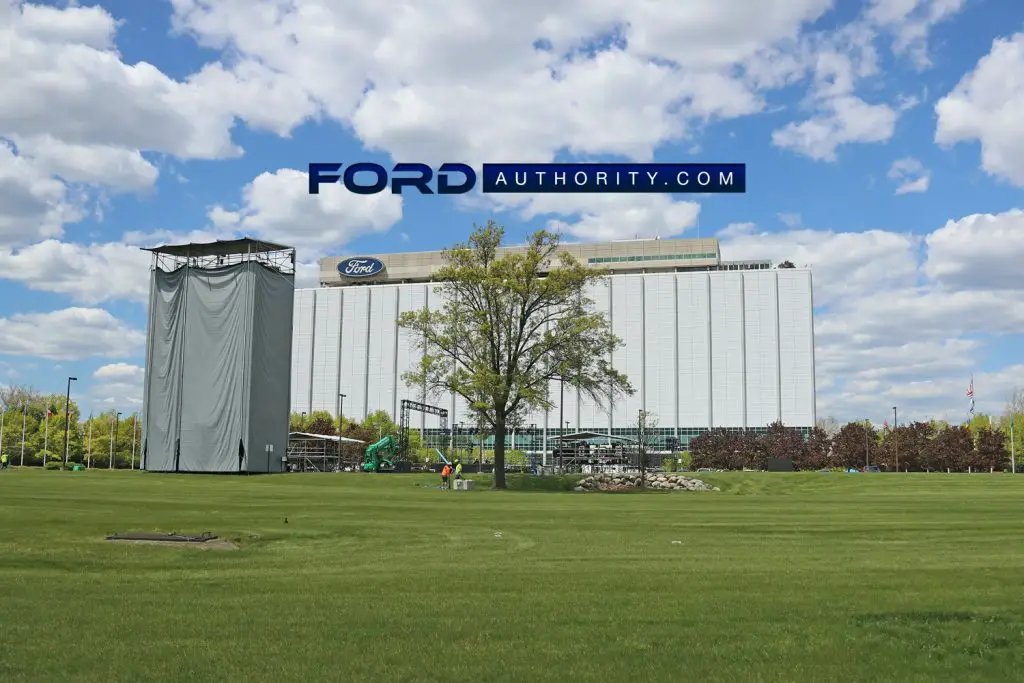 We managed to grab a few photos of this huge screen ahead of the F-150 Lightning's debut tomorrow night, and it's truly a sight to behold. The screen looks nearly as large as the 12-story building it's sitting in front of, which should provide those in attendance with a pretty fantastic view of the first-ever all-electric Ford F-150.
That's all part of the plan, of course, for one of Ford's most important reveals in its 117-year history. It's one thing to electrify the Ford Mustang, as the automaker did with the Ford Mustang Mach-E, but doing so with its perennial best-seller and the most important model in Ford's lineup is another matter altogether.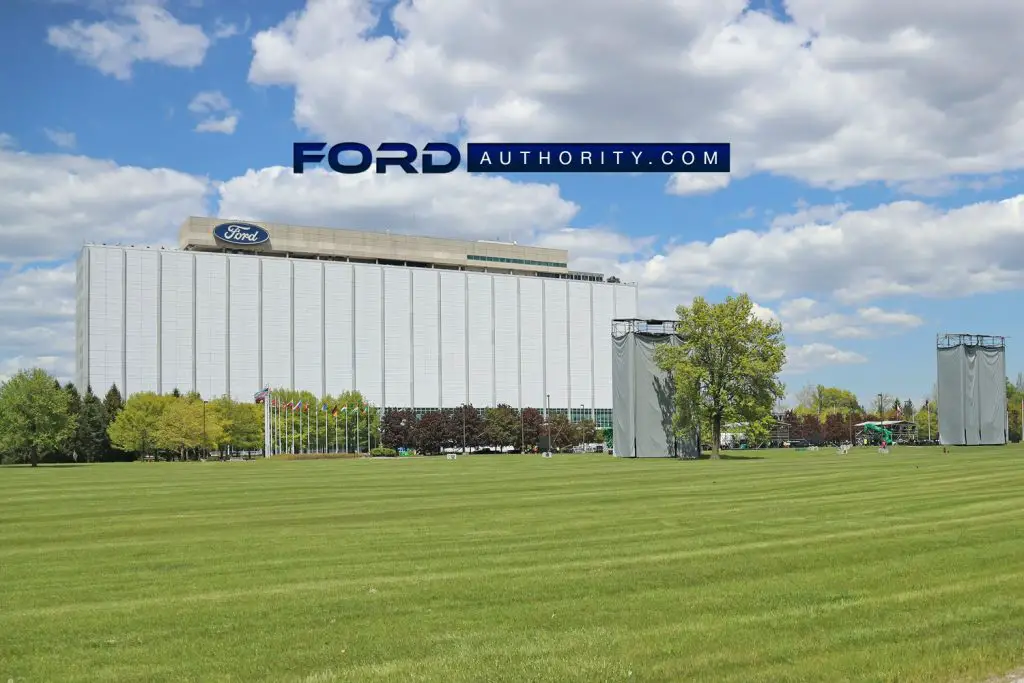 Ford will attempt to lure traditional truck buyers to the Lightning by touting its best-in-the-lineup power figures and the lowest expected lifetime total cost of operation among all Ford F-Series trucks. And unlike a lot of other EV trucks – namely the Tesla Cybertruck – it will also look very much like a traditional pickup, albeit with some exterior design changes to differentiate it from the rest of the F-150 lineup.
The 2023 Ford F-150 Lightning prototypes we've seen so far were wearing a variety of wheel and tire combinations, but all were equipped with a large electric motor on the rear axle ahead of the spare tire, an independent coil spring rear suspension, and a large infotainment screen on the inside.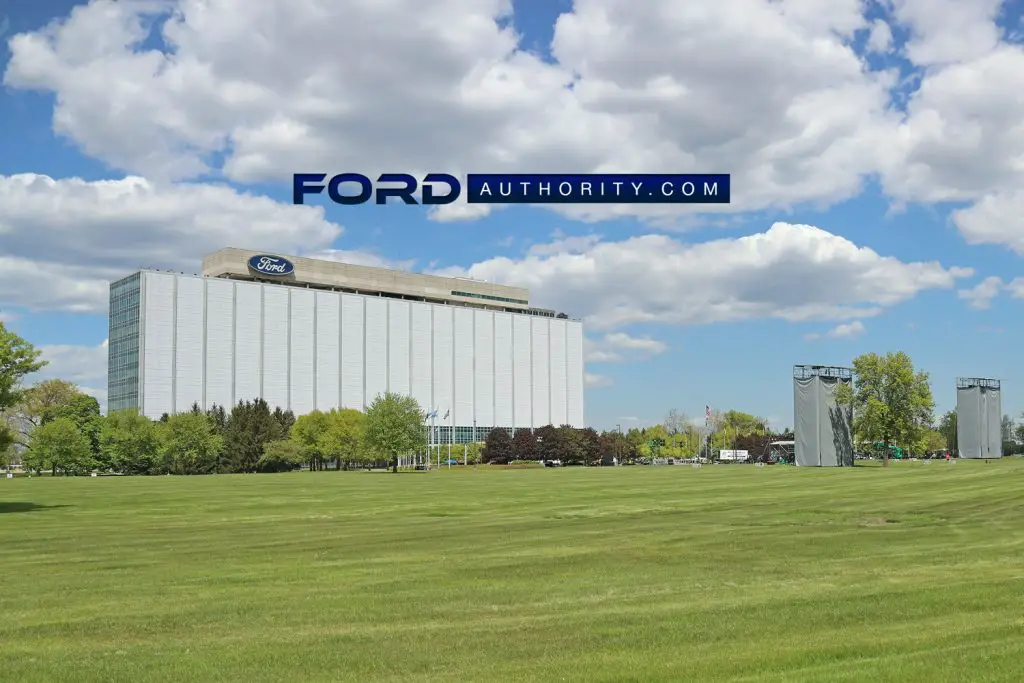 The 2023 Ford F-150 Lightning will be built at the brand new Ford Rouge Electric Vehicle Center, which President Joe Biden is visiting today to get a sneak peek at the pickup. However, its body and paintwork will still be completed alongside ICE-powered F-150 models at the Ford Dearborn Truck Plant.
We'll be on hand for the 2023 F-150 Lightning reveal tomorrow, so be sure and subscribe to Ford Authority for the latest Ford F-Series news, Ford F-150 news, F-150 Lightning news, and continuous Ford news coverage.