As the multi-year, multi-million dollar renovation of Michigan Central Station continues, crews are working hard to retain as much of the building's original character as possible while also modernizing and making it safe as well. But in addition to restoring some of the building's original features, Michigan Central Station workers have also stumbled upon roughly 200 artifacts while rummaging through the site, including, most recently, a Stroh's beer bottle from 1913 that had a note tucked inside of it.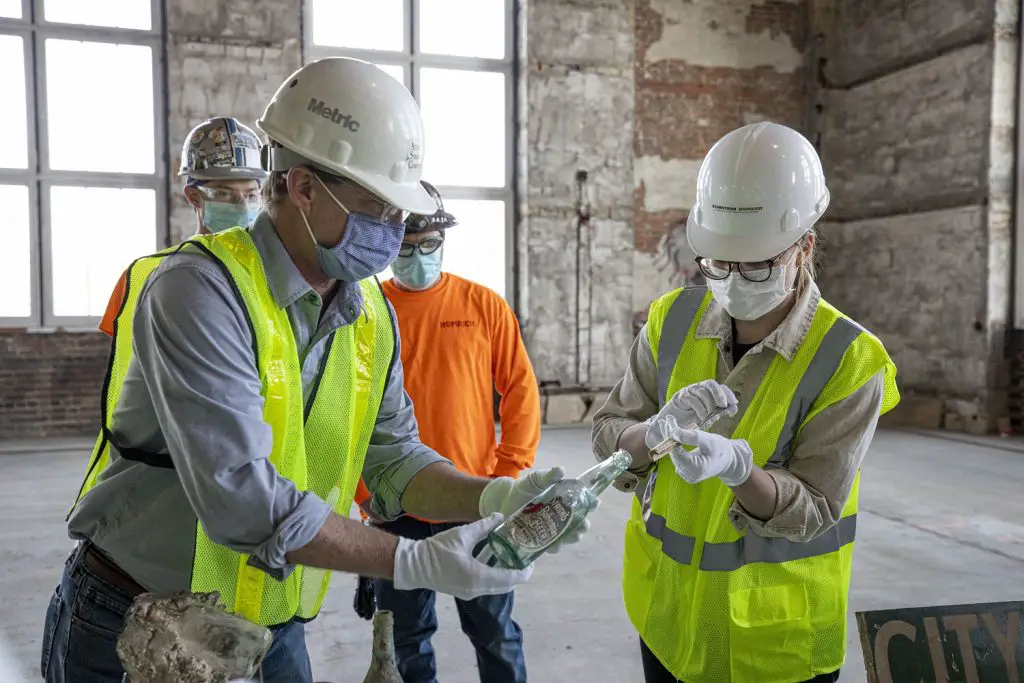 The bottle was discovered by Michigan Central Station workers Lukas Nielsen and Leo Kimble, a laborer and foreman, in the men's tea room behind the crown molding on the wall. The men carefully removed the bottle to prevent it from breaking, then took it to their company's project superintendent, David Kampo. Since then, it's been carefully passed from hand to hand as the automaker worked to figure out just what, exactly, the note inside says.
"The items that have been found show the care that each of the individual construction workers are taking when they're doing their work," said Rich Bardelli, Ford construction manager for the Michigan Central development project. "They saw it and they knew it was important, so they brought it to us. My reaction was to wait to open it and make sure we do it right."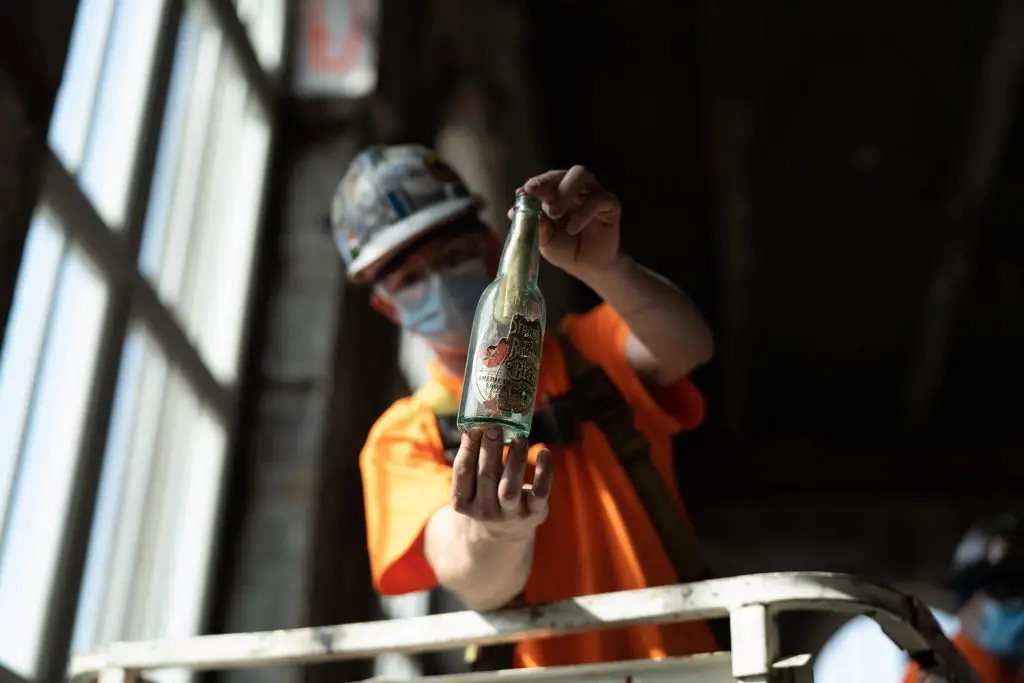 "The main thing you have to do is slow down the deterioration of the paper," said Heritage and Brand Manager Ted Ryan. "With the bottle, that's easy because it's glass, but we'll also have to make sure the rest of the label doesn't deteriorate. It's just like the pieces of a classic car."
According to the Detroit Free Press, a Winthrop Group archivist named Lauren Dreger was able to extract the note from the bottle, which reads "Dan Hogan and Geo (George) Smith stuck this. (Indecipherable word) of Chicago 1913." But the simple fact that the pencil writing on wax paper has survived this long is the real story here.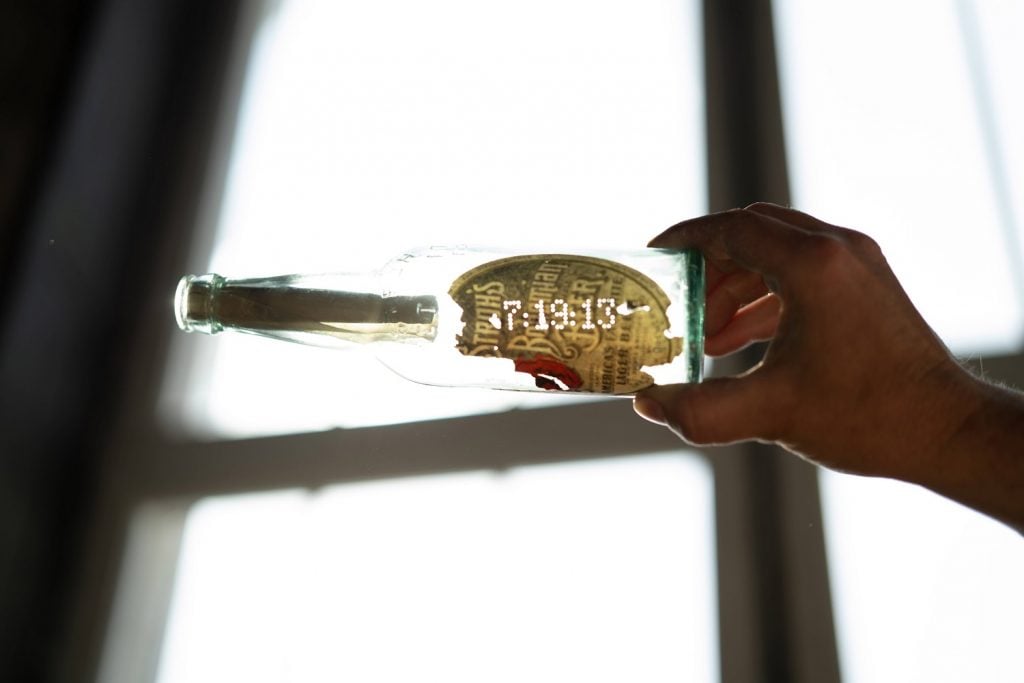 "The fact that the bottle (had) no cap and the fact that it was upside down for nothing to get in," Dreger said, listing the factors that helped the note last 108 years. "As long as it seemed like there was no rain, and it's pretty resilient in the weather, paper can last for hundreds of years if it's in an element that is not exposed to mold or extreme heat. So it being insulated up in there really helped to preserve that paper."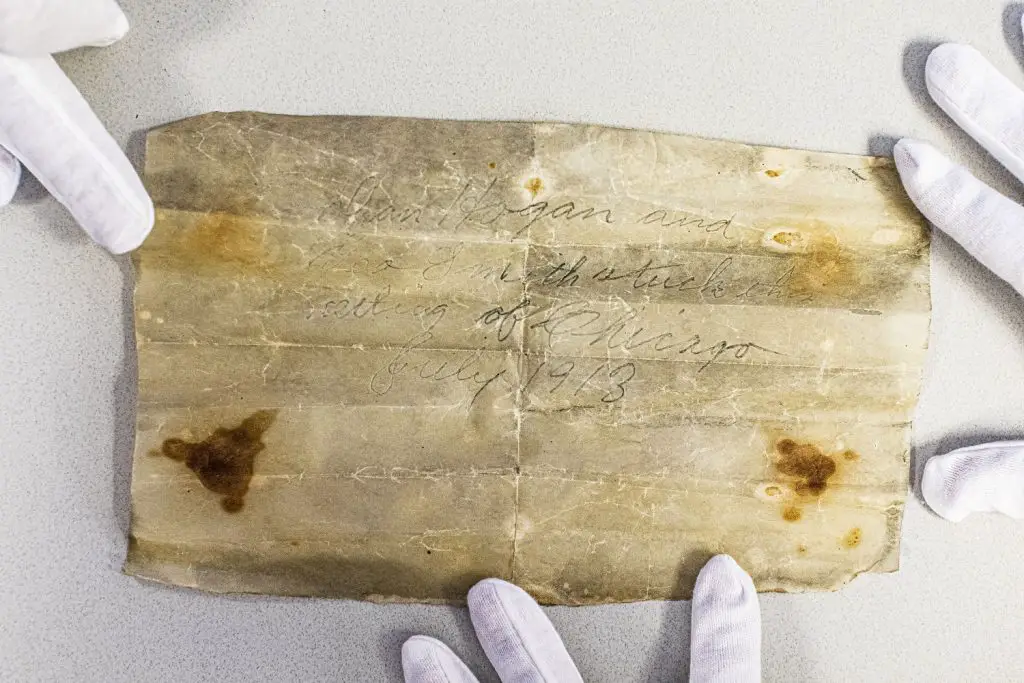 This note and bottle, along with all the other artifacts Ford has discovered at the Michigan Central Station site, will be preserved and relocated to the automaker's archives in Dearborn, which is specifically designed to preserve vintage items like these.
We'll have more on Michigan Central Station soon, so be sure and subscribe to Ford Authority for 24/7 Ford news coverage.