Ford Motor Company sales increased by 65 percent to 197,813 units during April 2021 in the United States. Sales increased in the two FMC's brands, Ford and Lincoln.
"Ford's retail sales not only increased 57 percent over year ago, but also exceeded April 2019 by 24 percent. Strong customer reaction to our newest products, despite tight inventory, confirms our strategy of investing in electrified vehicles, along with trucks and SUVs," said Vice President, Ford Sales U.S. and Canada, Andrew Frick. "In April, we not only beat pre-coronavirus sales numbers from April 2019, but we saw record electrified vehicle sales for the month, along with record April Ford and Lincoln SUV sales. Trucks had their best retail performance since 2008."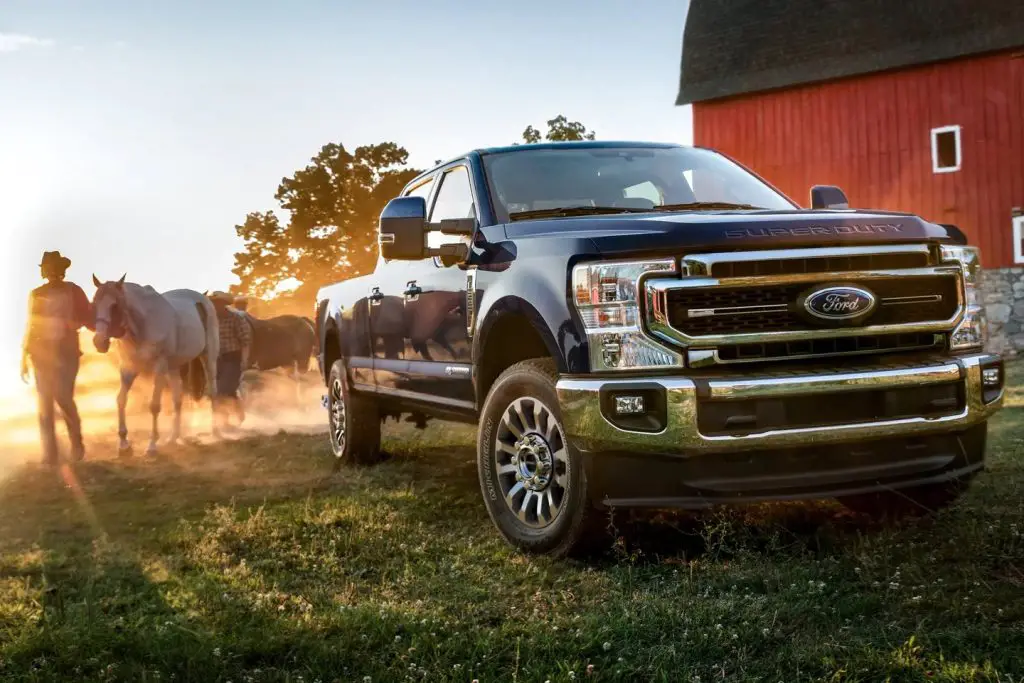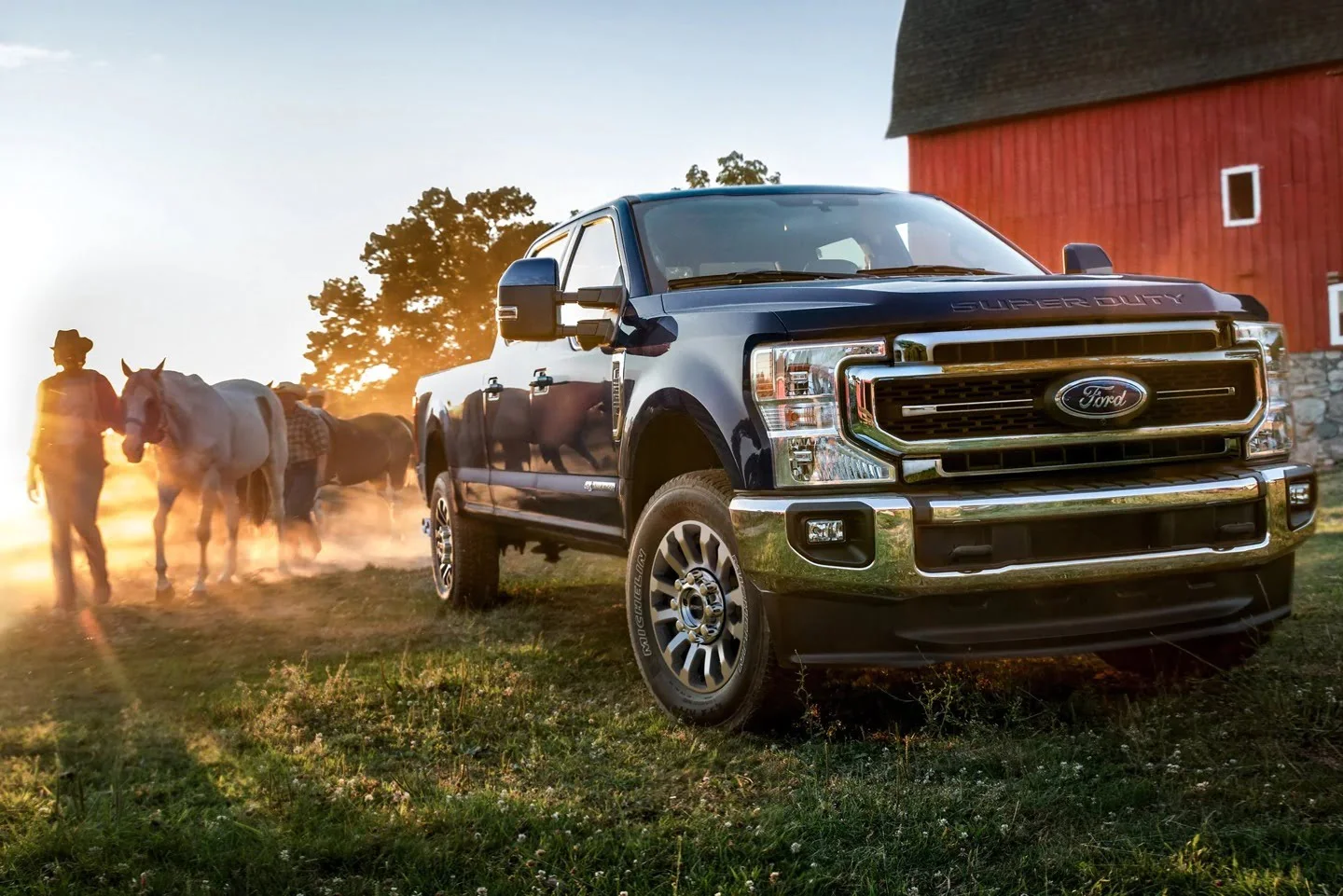 FoMoCo Sales Notes – U.S. April 2021
Total Ford Motor Company sales during April 2021 increased 65 percent to 197,813 units

Like in January, Ford retail sales outperformed the industry again. Ford's estimated retail share in February totaled 12.0 percent, compared to 11.7 percent last year. Share gains came from trucks and new product offerings like the Bronco Sport and the fully electric Mustang Mach E.

F-Series totaled 270,099 vehicles through April. This is 67,009 more trucks than Ford's second-place competitor and an expansion of 13,125 trucks over the same point last year.

Overall F-Series truck sales are up 14.0 percent through April of this year.
Total F-Series retail share expanded 2 percentage points through April of this year in the full-size pickup segment. F-Series retail sales were up 19.7 percent for the month, while beating April 2019 retail sales levels by 9.3 percent.

Ford brand SUVs hit record high retail sales – up 125 percent over a year ago on new product introductions. Ford SUV sales were up across the board, besting April 2019 by 54.7 percent.
Lincoln SUVs posted record April retail sales. Lincoln SUV sales were up across the board in April, with a total of 9,943 SUVs sold.

Lincoln SUV record sales run in April was supported by its newest products. Lincoln's best-selling vehicle, the Corsair, posted a retail gain of 140 percent. Compared to April 2019, Corsair's retail sales were up 75.7 percent.
Brand & Model Sales
Ford sales increased 62.7 percent to 187,345 units:
Lincoln sales increased 115 percent to 10,468 units:
During the first four months of the 2021 calendar year, Ford Motor Company sales increased 13 percent to 719,147 units.
Ford Brand Sales - April 2021 - USA
| Model | April 2021 / April 2020 | April 2021 | April 2020 | YTD 2021 / YTD 2020 | YTD 2021 | YTD 2020 |
| --- | --- | --- | --- | --- | --- | --- |
| Total | +62.7% | 187,345 | 115,174 | +12.8% | 683,269 | 605,943 |
| Bronco Sport | N/A | 13,856 | 0 | N/A | 37,212 | 0 |
| E-Series | +82.5% | 2,549 | 1,397 | +14.2% | 13,122 | 11,495 |
| EcoSport | -24.1% | 4,987 | 6,571 | -8.4% | 17,865 | 19,494 |
| Edge | +65.1% | 8,046 | 4,872 | -12.4% | 30,196 | 34,471 |
| Escape | +79.2% | 15,680 | 8,748 | -0.3% | 56,670 | 56,865 |
| Expedition | +186.5% | 8,880 | 3,099 | +36.1% | 31,143 | 22,889 |
| Explorer | +102.8% | 27,040 | 13,335 | +32.5% | 92,284 | 69,645 |
| F-Series | +31.8% | 66,302 | 50,323 | +14% | 270,099 | 236,885 |
| Fusion | -72.5% | 1,838 | 6,693 | -77.7% | 9,727 | 43,630 |
| GT | N/A | 13 | 0 | N/A | 46 | 79 |
| Heavy trucks | +142.9% | 1,686 | 694 | +121.5% | 2,687 | 1,213 |
| Mustang | +50.9% | 8,000 | 5,302 | +8.1% | 25,274 | 23,371 |
| Mustang Mach E | N/A | 1,951 | 0 | N/A | 8,565 | 0 |
| Ranger | +69.6% | 12,801 | 7,547 | +29.6% | 36,967 | 28,527 |
| Transit | +160.9% | 11,445 | 4,387 | -5.6% | 38,896 | 41,223 |
| Transit Connect | +89.2% | 3,207 | 1,695 | +17% | 10,830 | 9,260 |
Lincoln Sales - April 2021 - USA
| Model | April 2021 / April 2021 | April 2021 | April 2020 | YTD 2021 / YTD 2020 | YTD 2021 | YTD 2020 |
| --- | --- | --- | --- | --- | --- | --- |
| Total | +114.9% | 10,468 | 4,870 | +17.9% | 35,878 | 30,431 |
| Aviator | +193.8% | 2,844 | 968 | +34.6% | 8,930 | 6,634 |
| Continental | -25.9% | 258 | 348 | -46.3% | 1,026 | 1,911 |
| Corsair | +141.7% | 2,821 | 1,167 | +45.3% | 9,935 | 6,837 |
| MKZ | -56.7% | 267 | 617 | -63.3% | 1,505 | 4,099 |
| Nautilus | +164.3% | 2,609 | 987 | +28.1% | 7,981 | 6,232 |
| Navigator | +114.2% | 1,669 | 779 | +41.2% | 6,501 | 4,605 |
Ford Motor Company Sales - 2021 - FMC Total - April
| Brand | April 2021 / April 2020 | April 2021 | April 2020 | YTD 2021 / YTD 2020 | YTD 2021 | YTD 2020 |
| --- | --- | --- | --- | --- | --- | --- |
| Total | +64.8% | 197,813 | 120,044 | +13% | 719,147 | 636,374 |
| Ford | +62.7% | 187,345 | 115,174 | +12.8% | 683,269 | 605,943 |
| Lincoln | +114.9% | 10,468 | 4,870 | +17.9% | 35,878 | 30,431 |
About The Numbers
All percent change figures compared to Ford Motor Company sales for April 2020, unless noted otherwise
Further Reading & Sales Reporting
Running Ford Motor Company sales numbers
Ford Motor Company Q2 2021 sales reports:

Ford Motor Company sales Q2 2021 U.S.A
Ford China sales Q2 2021
Ford Motor Company Canada sales Q2 2021

Ford Canada sales Q2 2021
Lincoln Canada sales Q2 2021

Ford Motor Company Argentina sales Q2 2021
Ford Motor Company Brazil sales Q2 2021
Ford Motor Company Korea sales Q2 2021

Ford Motor Company Korea sales April 2021

Ford Korea sales April 2021
Lincoln Korea sales April 2021

Ford Motor Company Korea sales May 2021

Ford Korea sales May 2021
Lincoln Korea sales May 2021

Ford Motor Company Korea sales June 2021

Ford Korea sales June 2021
Lincoln Korea sales June 2021

Ford Motor Company Mexico sales Q2 2021
Ford Russia sales Q2 2021

Ford Russia sales April 2021
Ford Russia sales May 2021
Ford Russia sales June 2021