The Ford Puma ST has long been atop our personal wish list for the U.S., but alas, Ford isn't currently planning on selling in that country, despite the wishes of The Blue Oval's CEO, Jim Farley. Regardless, as we've pointed out before, at least one Puma ST has been spotted on American soil, and the sporty crossover would slot neatly into the automaker's lineup in the country. This new video, which pits a real Puma ST against a replica Puma ST RC car, isn't making that desire go away, either.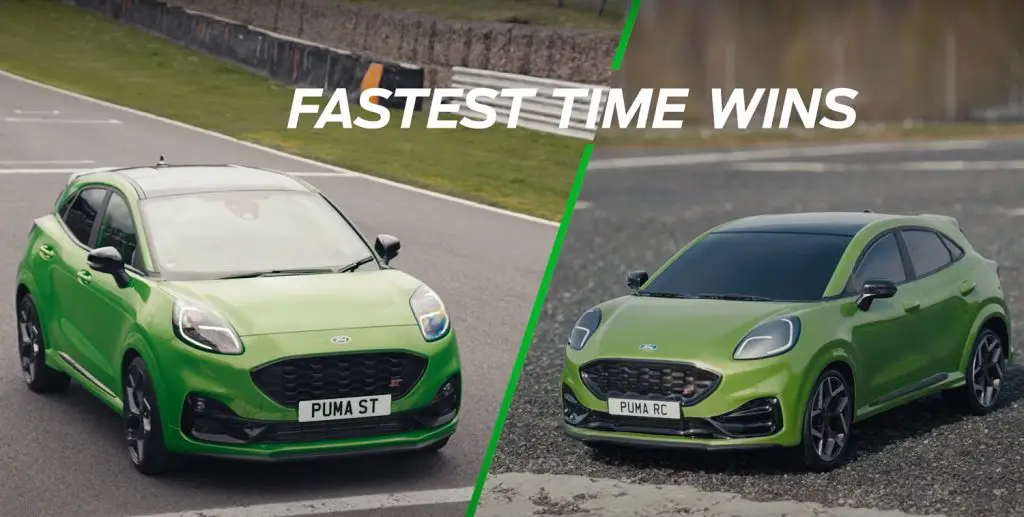 Yes, Ford created a cool, 1/10 scale Puma ST RC car to race against the real thing, but sadly, it too isn't available to purchase, just like the recent Ford Mustang Mach-E 1400 hot sauce. Regardless, the automaker gives each a fighting chance by placing WRC rally driver and two-time champ Louise Cook behind the wheel of the full-size Puma ST, while handing the controller for the Puma ST RC car to 19-time RC racing champ Lee Martin.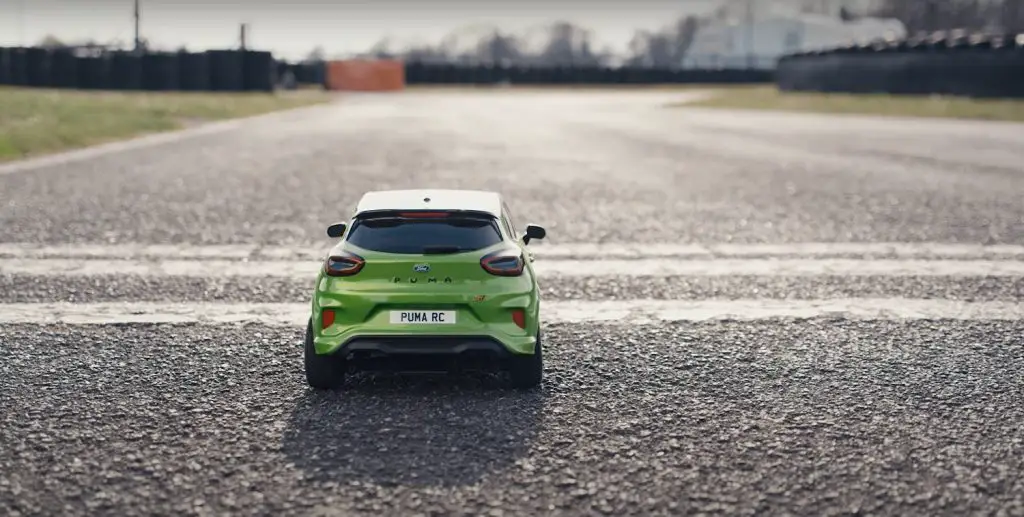 The Puma ST is powered by Ford's turbocharged 1.5L EcoBoost I-4 that produces 200 PS (197 horsepower) and 320 Nm (236 pound-feet) of torque. It's mated to a six-speed manual transmission, which sends power to the front wheels and does 0-60 in 6.7 seconds with a top speed of 137 miles per hour.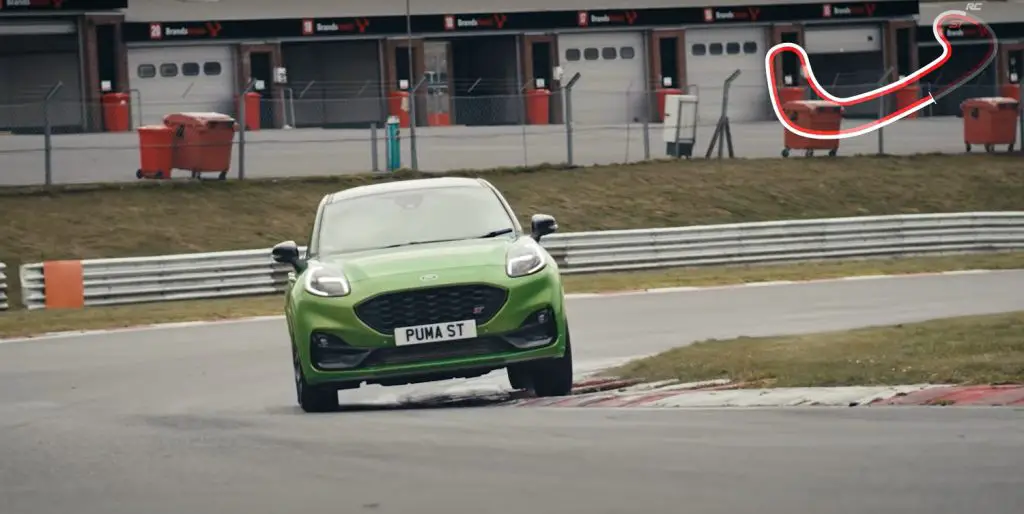 Meanwhile, the radio-controlled version of the hot crossover is powered by a 402-watt brushless electric motor that propels it from 0-50 miles per hour in 3.0 seconds, the latter of which just so happens to be its top speed. It also weighs in at under three pounds – a bit less than the full-size vehicle's sub-3,000 pound weight.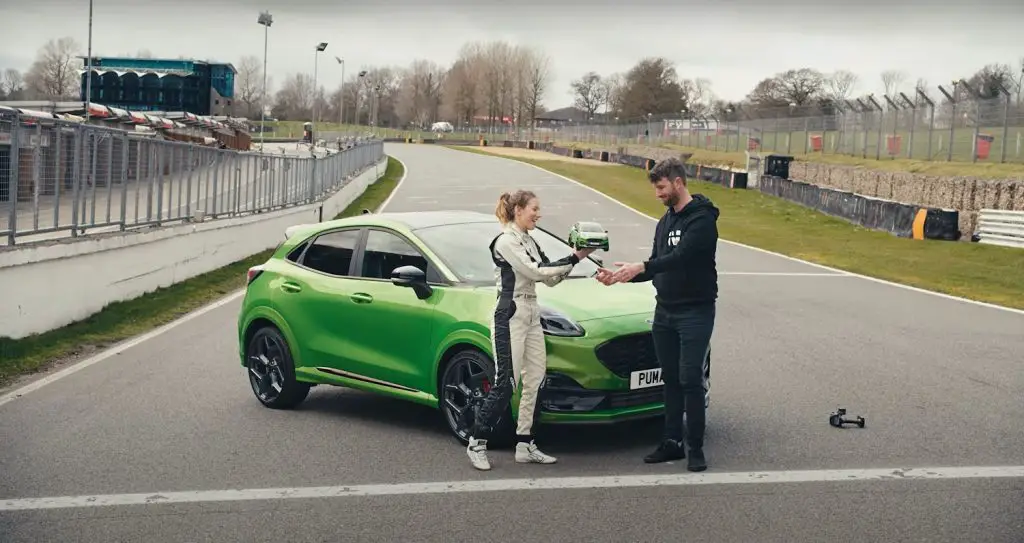 While the Puma ST is headed around England's famous Brands Hatch Circuit, it wouldn't quite be fair to send the RC car alongside it, so Ford races the pint-sized Puma on a mini track replica. To make up the difference in size, the RC car must make three laps, while the full-size version has to do just one.
The race turns out to be a close one, with the real car barely beating out the toy car with a time of 1:01.65 versus 1:02.08. Regardless, it's certainly a fun and different kind of track battle worth watching.
We'll have more cool videos like this to share soon, so be sure and subscribe to Ford Authority for more Ford Puma news and non-stop Ford news coverage.