The value of Ford stock climbed nine percent during the May 24th, 2021 – May 28th, 2021 timeframe. Shares closed the week at $14.53, which represents an increase of $1.20 per share, or exactly 9 percent, compared to the prior week's closing value of $11.84.
Movement & Ranges

Ford Stock Values - May 24 - May 28, 2021

| Date | Open | Close/Last | High | Low |
| --- | --- | --- | --- | --- |
| 05/28/2021 | $15.01 | $14.53 | $15.05 | $14.41 |
| 05/27/2021 | $14.38 | $14.88 | $15.05 | $14.12 |
| 05/26/2021 | $13.16 | $13.90 | $13.95 | $13.10 |
| 05/25/2021 | $13.13 | $12.81 | $13.43 | $12.80 |
| 05/24/2021 | $13.38 | $13.06 | $13.38 | $12.92 |
By comparison, shares of Ford's cross-town rival – General Motors Company – increased $2.59 per share, or about 4.6 percent, during the same timeframe.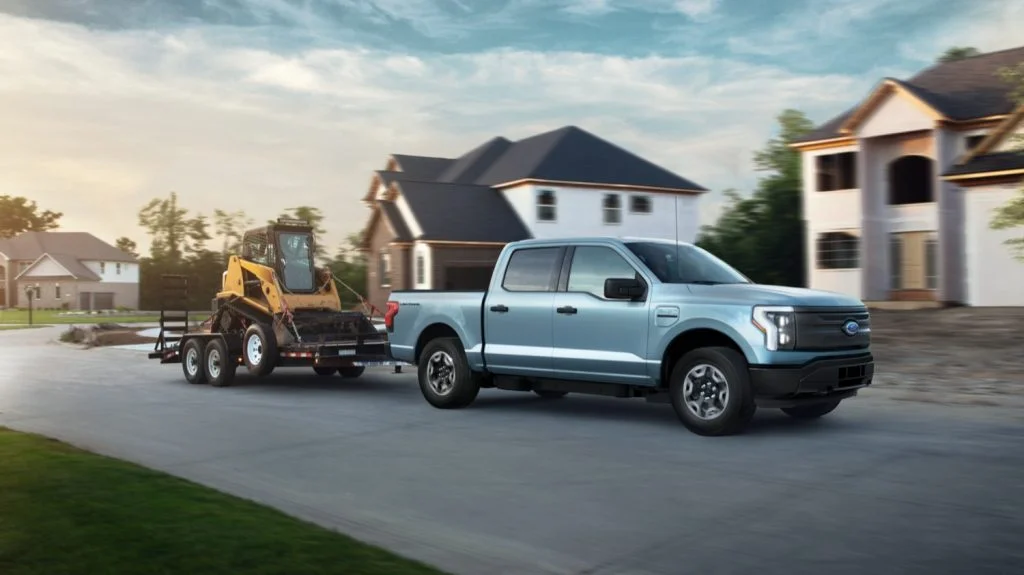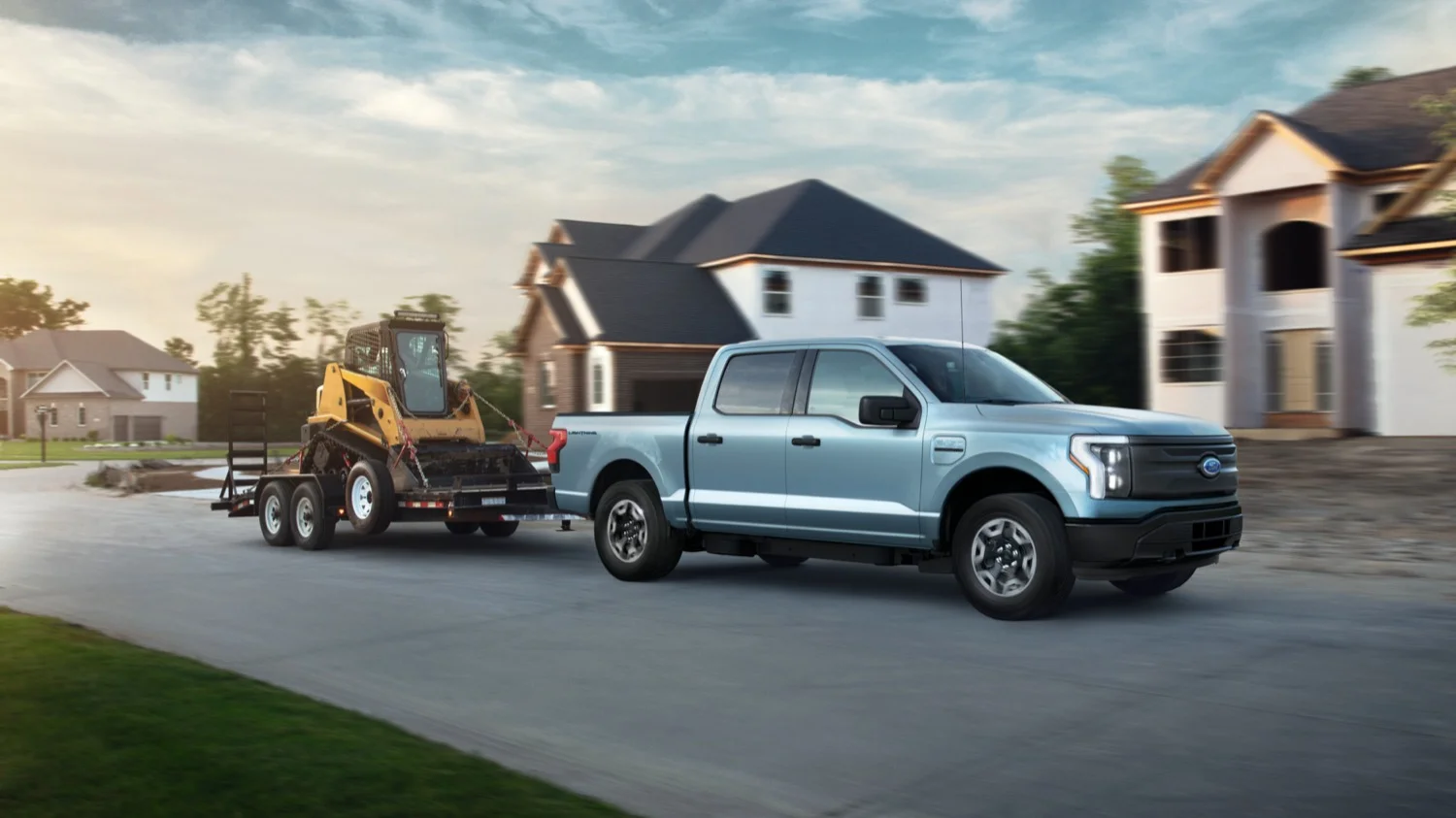 Ford Stock Factors
The moderate increase in Ford share values during the week marks the second time this month that the stock has experienced a sharp jump, as the price shot up 12 percent last week, which came after a nearly flat period the week before. The value of Ford stock has been fluctuating over the past several weeks but remains higher than the $9.00 per share figure that closed out the first week of trading in 2021. The investment sector seems to be steadily warming up to The Blue Oval, as major institutions such as Barclays have upgraded the rating of Ford stock due to the company's ongoing pivot towards electrification.
One week after the official reveal of the 2022 Ford F-150 Lightning, Ford followed up that groundbreaking event with Capital Markets Day 2021, where various executives outlined the Ford+ plan, a long term strategy that will see FoMoCo modernize its product portfolio and operations through several initiatives. A major pillar underpinning Ford+ involves a stronger financial commitment towards electric vehicle R&D, two all-new EV modular platforms, and the Ford IonBoost battery lineup, which is expected to show up in Ford vehicles by 2025.
Beyond phasing out development of ICE vehicles, the plan will also see Ford making a major play in the commercial vehicle sector with the creation of Ford Pro, a completely new company aimed at increasing Ford's dominant market position when it comes to full-size commercial trucks and vans. Blue Oval Intelligence, Ford's latest connected vehicle platform, will supplement that effort by significantly expanding the amount of connected vehicles on the road by 2030. Those latest developments were undoubtedly on the minds of investors during the week, and they follow numerous actions undertaken by Ford, and at the behest of CEO Jim Farley, to streamline the company's operations and to tackle pressing issues head-on.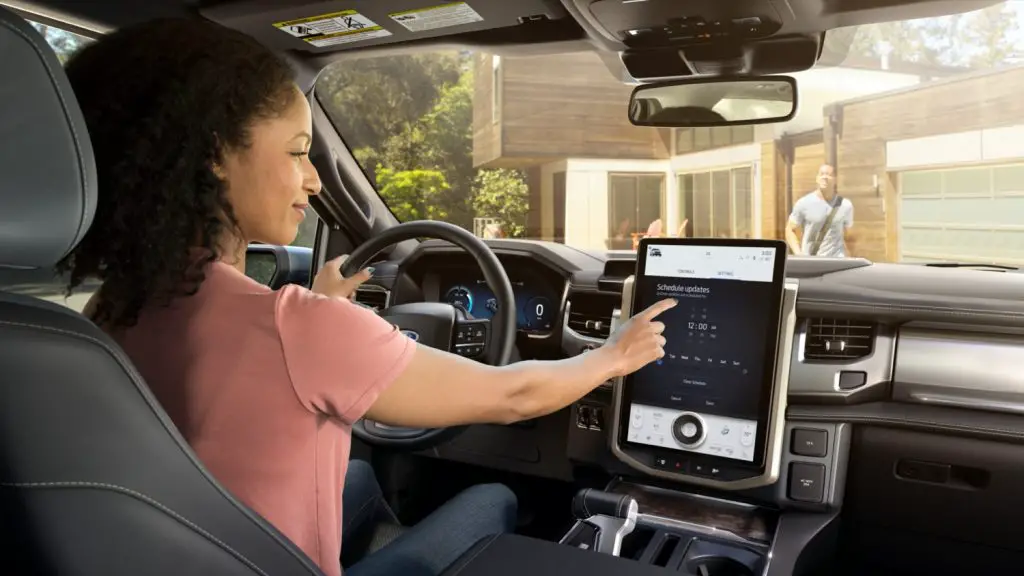 The recent partnership between Ford and Google could potentially help boost the value of Ford stock in the future as well, although the fruits of this collaboration are still in gestation. The tie-up will see both companies work together to improve Ford's internal technological operations. Additionally, most Ford and Lincoln vehicles will come equipped with a variant Google's automotive operating system starting in 2023. The move was seemingly well received by Wall Street, which drove up the value of Ford shares on the day FoMoCo publicly revealed the agreement.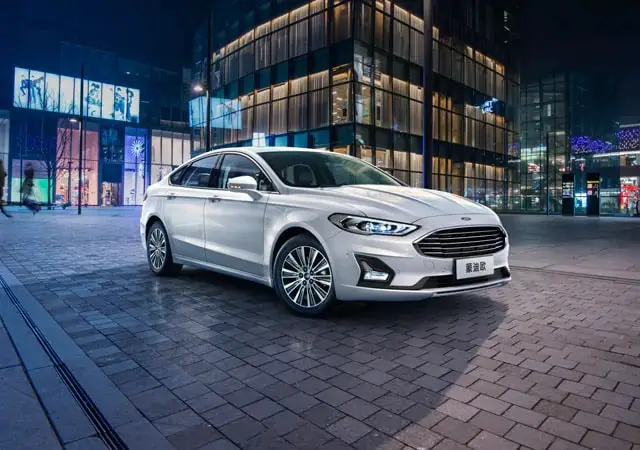 There was more encouraging news about Ford's performance in other markets earlier in the year. Ford sales increased 30 percent in China during the fourth quarter of 2020, building on the 25 percent growth experienced during the third quarter of 2020. Notably, Q4 2020 represented FoMoCo's single biggest sales increased in China since 2016.
Meanwhile, CEO Jim Farley's recent statements about affordable EVs and his goal of curbing warranty costs could also have positively influenced past share values. Additionally, the new CEO recently outlined key goals and organizational changes, which include:
An expansion for Ford's leading commercial vehicle business with a suite of software services that drive loyalty and recurring revenue streams.
Offering compelling, uniquely Ford fully electric vehicles at scale around the world, including the Ford Transit, Ford F-Series, Ford Mustang, SUVs, and Lincoln models.
Adding more affordable vehicles to Ford's global lineup, including in North America.
Increasing the amount of money spent on EV development, to $30 billion through 2025.
Having Ford Europe transition to zero-emissions vehicles by 2027 and switch completely over to full EVs by 2030.
The launch of Ford Ion Park, a facility designed to facilitate R&D initiatives on battery production.
An investment in Solid Power, a producer of solid-state batteries.
BlueOvalSK, a joint venture between Ford and SK Innovation, Ford's preferred supplier of EV batteries.
At the beginning of 2020, investors seemed encouraged by the overwhelmingly positive reception of the all-new 2021 Ford Bronco and 2021 Ford Bronco Sport. In fact, Ford stock experienced four consecutive weeks of growth following the reveal of the off-roaders. The limited-production First Edition of the Bronco two-door and four-door sold out in just a few hours, prompting Ford to double availability. The Bronco Sport First Edition sold out in less than two days. All three Bronco models have seen massive interest, causing significant traffic spikes on the automaker's website as Bronco reservations exceeded 165,000 in the first three weeks of availability. The Ford Bronco Sport started rolling out to dealers in late November 2020 and has steadily marched up the sales charts since that date, a trend that was reinforced very recently, as Ford moved 13,856 examples of the Bronco Sport in April 2021.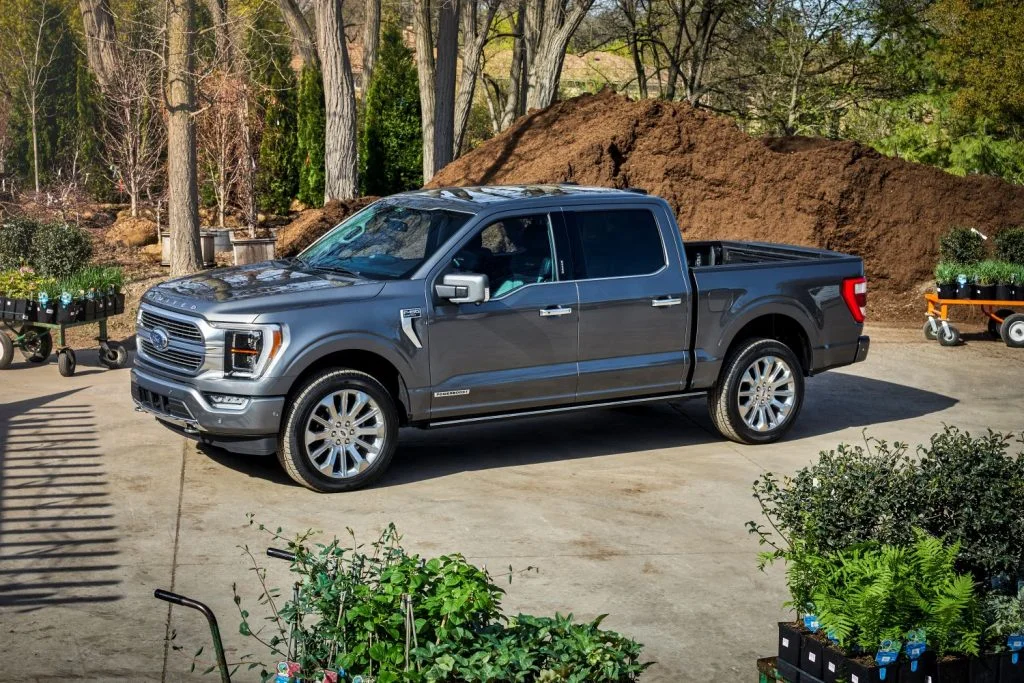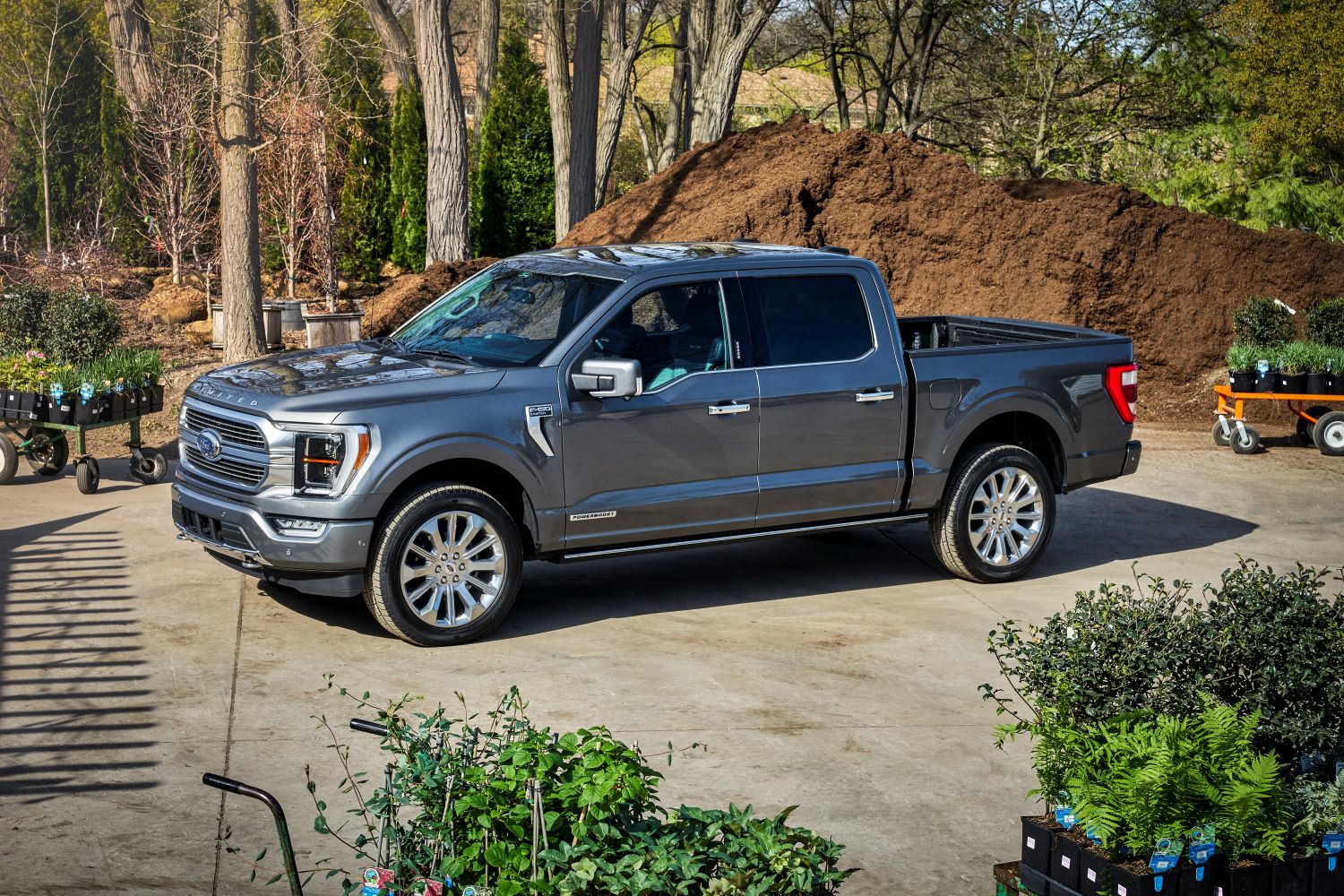 Besides the Bronco Sport and (slightly delayed) Bronco, Ford is steadily rolling the all-new 2021 F-150 – its most profitable and revenue-generating product. The all-new half-ton, full-size pickup is turning very fast. The truck, which faces constrained supply, features a significant amount of updates and new features, along with an all-new exterior and interior. An all-new, third-generation F-150 Raptor joins the F-150 lineup later this year, while the Ford F-150 Lighting will follow suit in spring 2022.
Prior to the reveals of the F-150 and Bronco family, Ford and Volkswagen agreed upon the finer details of a new partnership wherein both automakers will develop and produce several vehicles. Additionally, the tie-up will see VW invest several billion in Argo AI, an autonomous software firm backed by Ford. Speaking of partnerships, recent reports indicate the Ford-Rivian partnership is "going great" and that a new Ford model stemming from the tie-up is on track.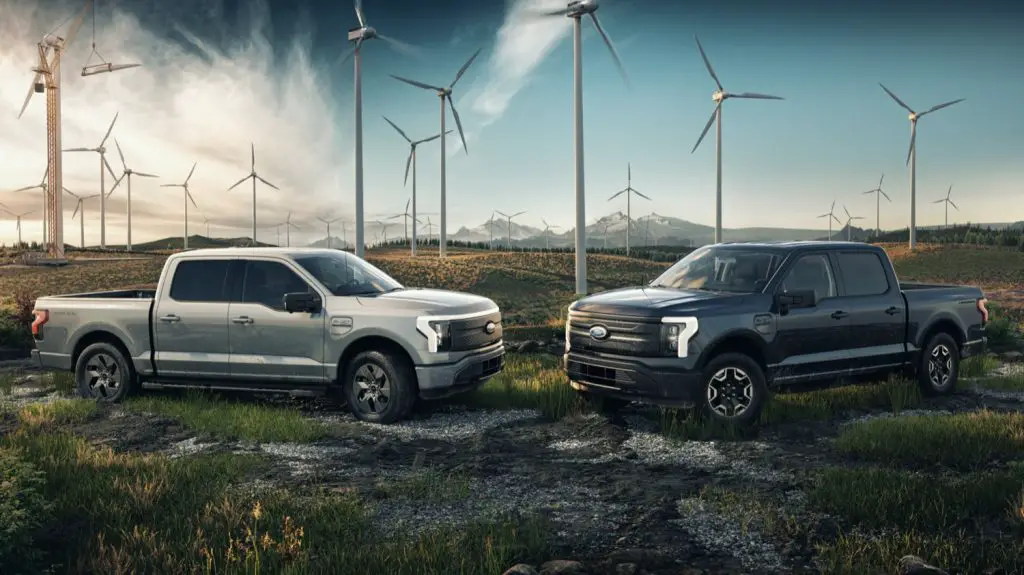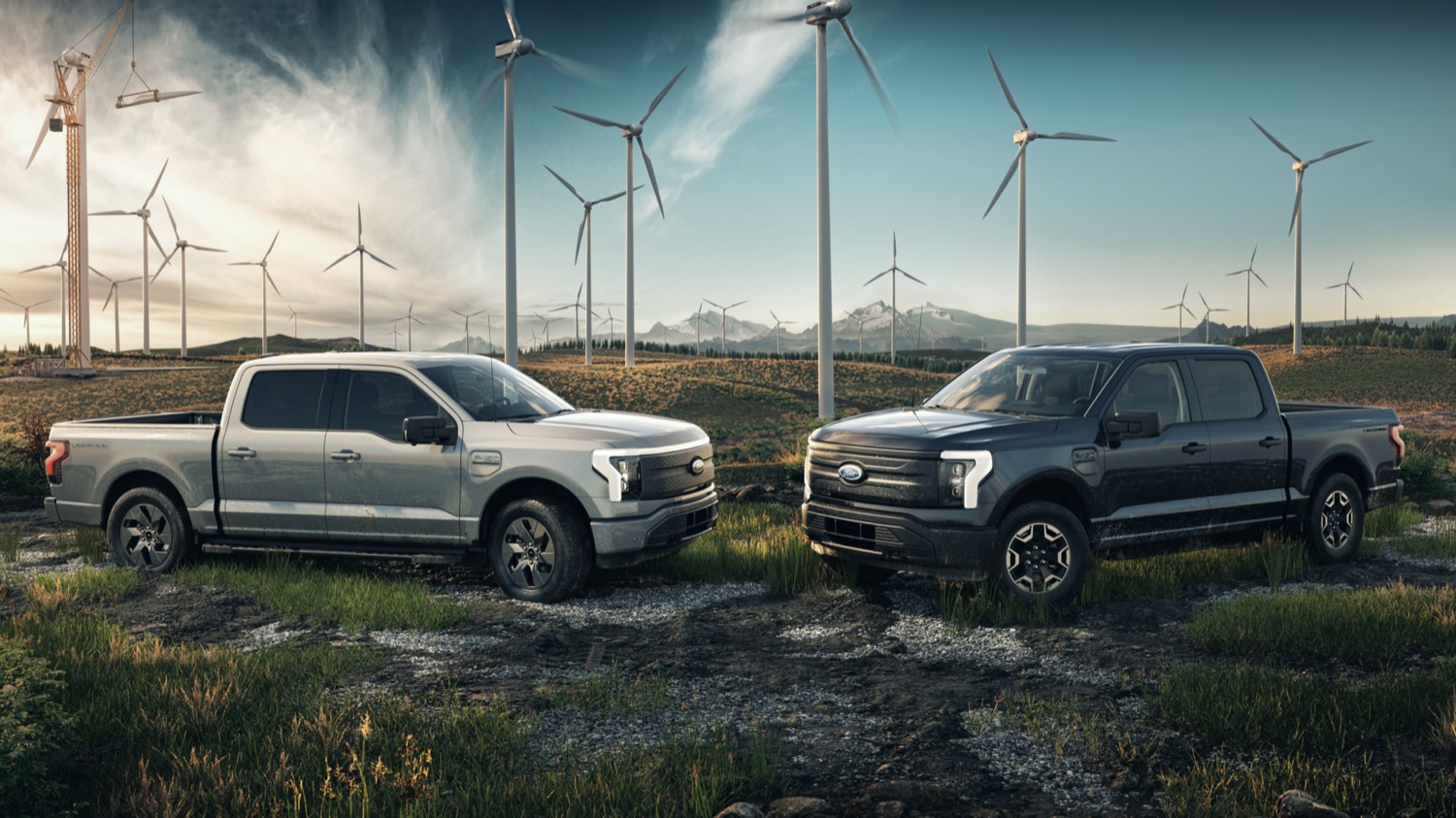 It will be interesting to see how Ford stock will perform throughout Q2 2021, especially in light of various actions taken by the Dearborn-based automaker to improve the fitness of its business. These actions include discontinuing all sedans to focus on more profitable crossovers, SUVs, and pickups in North America, while at the same time investing in resource-intensive autonomous vehicle technologies like its Argo AI, as well as electric vehicles like the Ford E-Transit and F-150 Lightning.
"The key here is, not just for us, the sedan segment itself has been in decline for a very long time, and that decline has been accelerating over the last few years," Kumar Galhotra, President of Ford North America, told Ford Authority executive editor, Alex Luft, in a 2020 interview.
It's worth noting that The Blue Oval started both efforts much later than its direct rivals. For instance, FCA was the first to discontinue most of its sedan portfolio and General Motors started to invest heavily into EVs and autonomous vehicles earlier than The Blue Oval.
Ford's first dedicated EV is the 2021 Mustang Mach-E – a four-door, crossover-like hatch inspired by the legendary Mustang pony car. More than anything else, the Mustang Mach-E demonstrates that Ford isn't afraid to redefine legendary nameplates, and recreate them in new body styles and as new vehicle types.
Production of the Mach-E kicked off in late October 2020, and the model has since found a following within its home market, although sales are a bit low due to production constraints. Ford delivered its first three examples in December 2020 and 6,614 units in Q1 2021. The first batch of units reached Europe during that same timeframe, and more recently, shipments started arriving in Scandinavia as well. Automotive outlets and industry experts praised the EV for its good looks, engaging driving dynamics, upscale interior, and clever engineering. Additionally, preliminary reports suggest that the vehicle is already eating into Tesla's market share, which would be a significant achievement, especially when considering the relatively short amount of time the Mach-E has been on the market.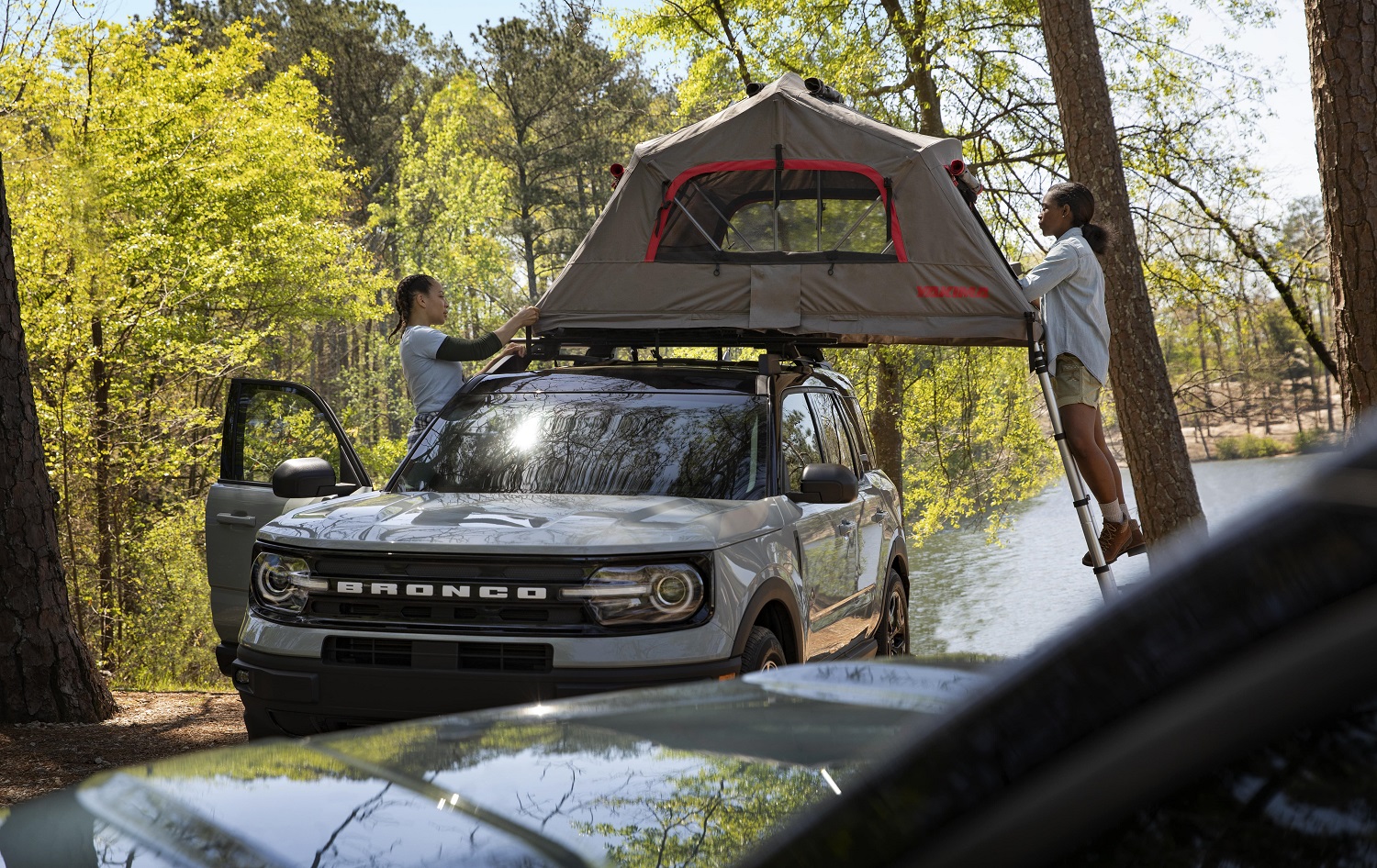 The 2021 Mustang Mach-E represents one part of a three-sided trident Ford hopes will increase its North American market share this year and beyond. The other products on this figurative spearhead are the 2021 Ford F-150 and the Bronco family of vehicles, which includes the 2021 Ford Bronco and the 2021 Ford Bronco Sport. With three of the four vehicles currently in the initial stages of their respective rollouts, it will be some time before their effects are well known. That said, all models have a significant amount of potential to resonate with car shoppers, and their reception will almost certainly impact the value of Ford stock in the coming months, provided the company can build a steady supply of them.
We'll be here to report the latest developments about Ford stock, so be sure to subscribe to Ford Authority for ongoing Ford stock news and around-the-clock Ford news coverage.