One of the few carryovers on NASCAR's Next-Gen Ford Mustang is a pushrod V8 with 358 cubic inches of displacement. This basic configuration has been the heart of Cup Series race cars for decades and it's not going anywhere, at least for now. The new, next-gen Cup cars rolled onto the stage with the familiar eight-cylinder roar during the official reveal of Next-Gen racers earlier in the month, as captured by Ford Authority and our sister publication, GM Authority.
However, the sound made by the new car isn't precisely the same as older generations with the same motor. A slight difference can also be heard when listening closely to Ford's promotional video footage from the reveal. Given the technical specs that have now been released, we see that the change comes not from what's under the hood, but rather a new true dual exhaust layout underneath.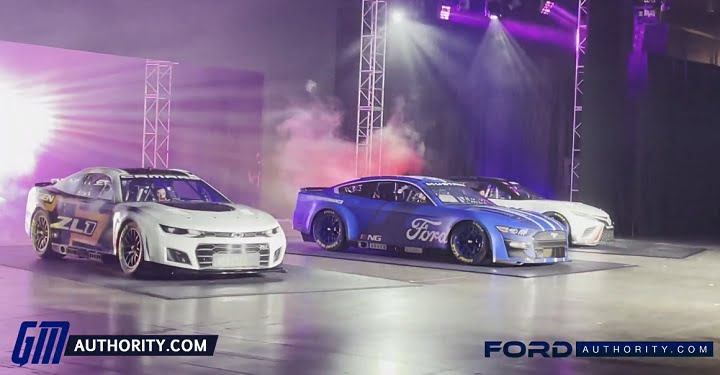 Previous Cup cars have utilized a crossover piping arrangement, which mingles together exhaust pulses from each bank of cylinders. Used in most high-performance V8 applications, a crossover is typically preferred if maximum power is the end goal. When the pulses are allowed to mix in the right way, the resulting synergy accelerates the gases through the exhaust system at a higher velocity, improving flow. Mingling of the sound waves from all eight cylinders also produces a deep and complex exhaust note.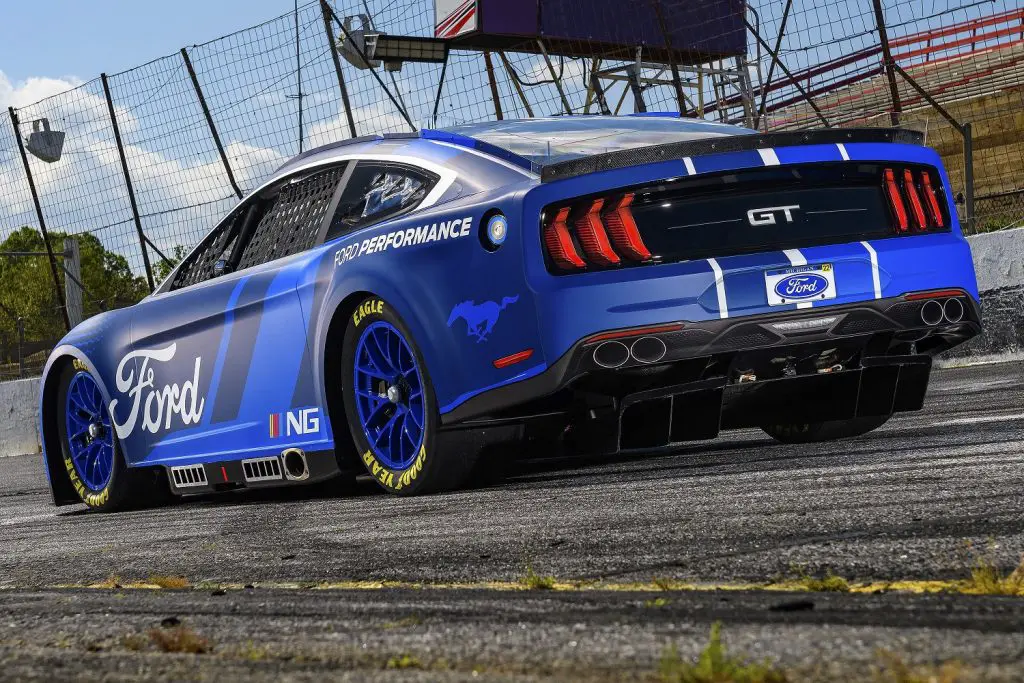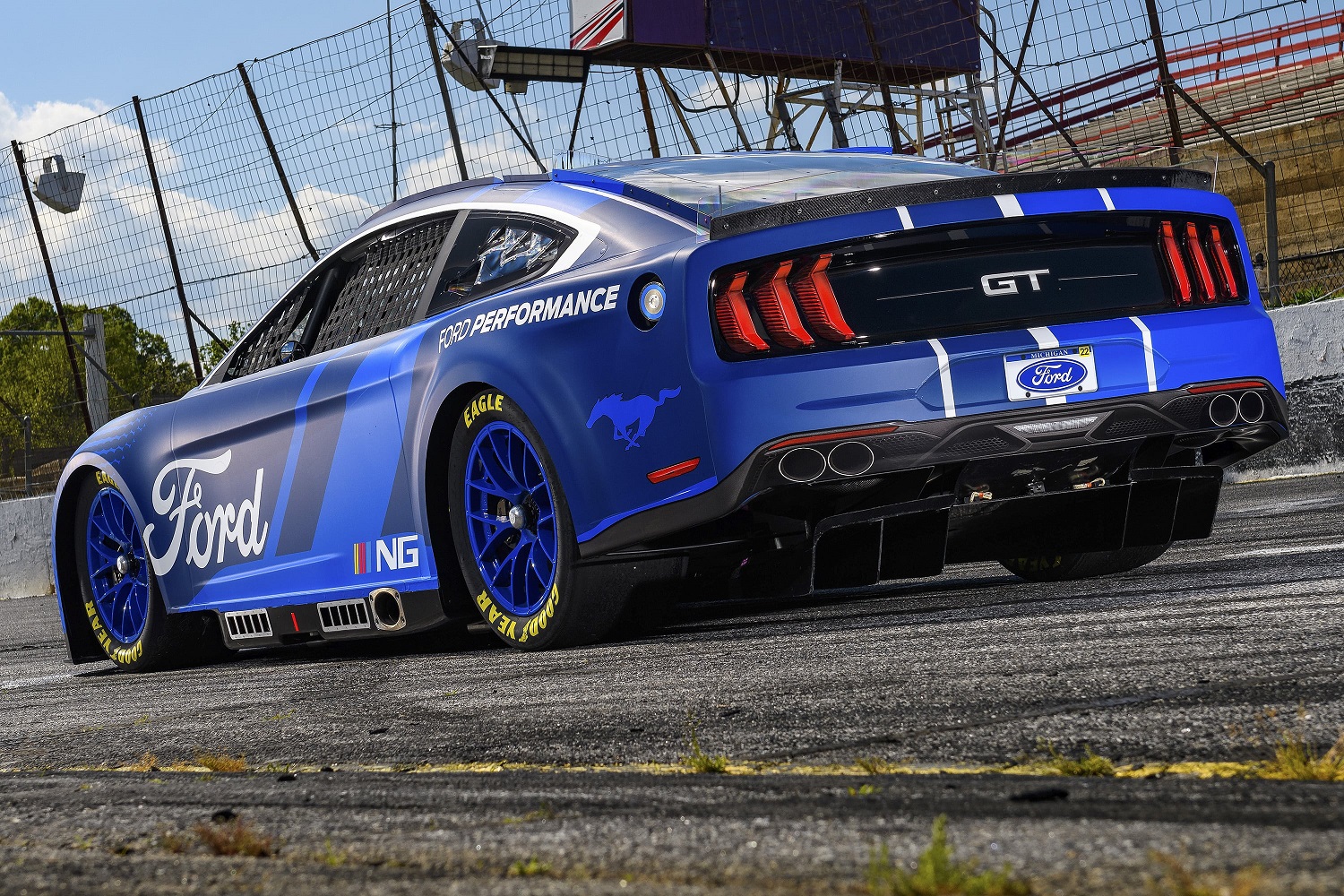 In this case, because of the undercarriage design on the Next-Gen platform, having a crossover in the exhaust wasn't in the cards. So going forward, each cylinder bank will have its own exit on the corresponding side of the car. With power levels declining under the new rules, from 750+ in the Gen 6 car to a maximum of 670 horsepower (and only 550 on restrictor plate tracks) on the next-gen cars, any deficit in output from the lack of a crossover is inconsequential.
In other aspects, the NASCAR Next-Gen Ford Mustang is more relevant and relatable to the Mustang folks can buy at their local Ford dealer. The body has been shaped with more accurate coupe-like proportions, gaining design cues from the 2020 Mustang Shelby GT500, as we reported earlier this month. Rack and pinion steering will also make its first Cup Series appearance on the Next-Gen car, along with an independent rear suspension.
We'll have more on the Nascar Next-Gen Ford Mustang soon, so be sure and subscribe to Ford Authority for more Ford Mustang news and ongoing Ford news coverage.