Typically, when a U.S. President visits an automaker like Ford, every little detail is worked out ahead of time. The visit operates on a tight schedule, with no room for change or error. But Joe Biden's visit to the Ford Rouge Electric Vehicle Center yesterday ended with an impromptu Ford F-150 Lightning prototype test drive, which was apparently not in the original plans. That was, until Biden insisted on driving the truck.
"At the end of his speech, he kinda turned to everyone, he goes, 'You know I'm a car guy. And I want to drive this truck.' Everyone politely laughed. Because presidents don't drive vehicles," Ford CEO Jim Farley told the Detroit Free Press. "Lo and behold, I get a tap on my shoulder (apparently from White House staff) at the very end of the event. "They said, 'Mr. Farley, we'd like you to come with us to the motorcade because we want to go to the test track and drive the truck."
This wasn't completely unexpected, of course, as there was some discussion between Biden officials and Ford regarding whether or not he might actually drive the Lightning during his trip to Dearborn. But the idea was ruled out ahead of his visit, that is, until things changed the day prior when White House officials once again mentioned that Biden might want to take a little Ford F-150 Lightning test drive. Luckily, Ford had parked a prototype at the Dearborn test track the night before, just in case.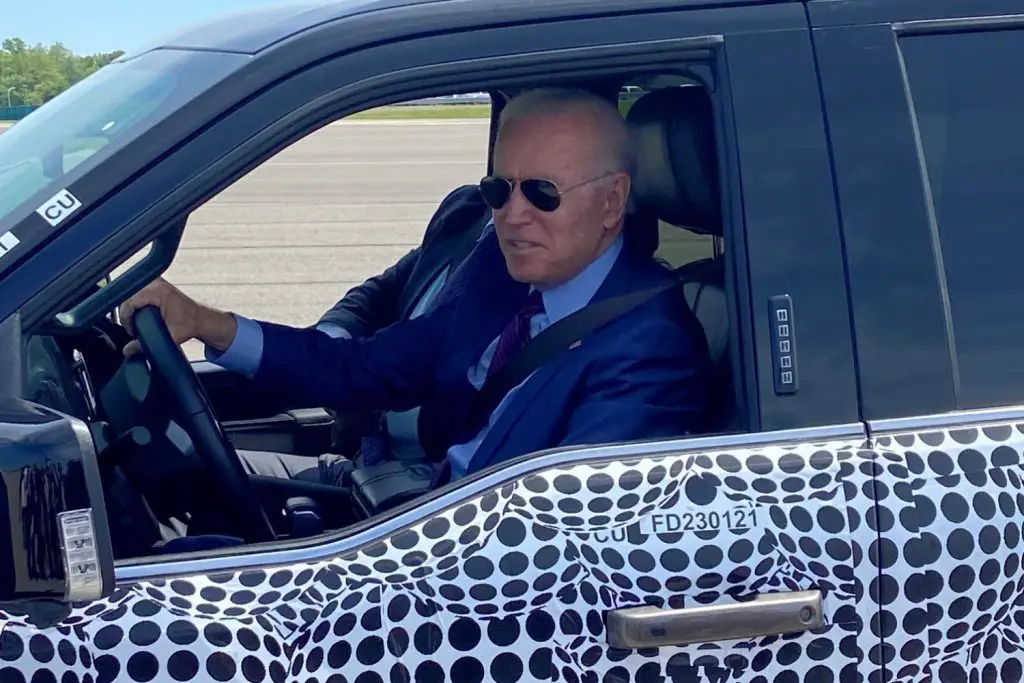 "It was a game-time decision," admitted Mark Truby, global head of Ford communications. "He went on the test track and, I mean, he was going really fast," Farley said. "The whole press corps was there, probably 50 journalists. He pulled up in front of all the journalists. He looked like Top Gun. He had his Ray Bans on, in this F-150 Lightning."
This interesting turn of events just so happened to be the first time anyone outside of Ford has ever driven the F-150 Lightning, and there wasn't even a Ford employee in the truck at the time – only a Secret Service agent. Regardless, Farley didn't seem worried in the least, despite the president's spirited driving.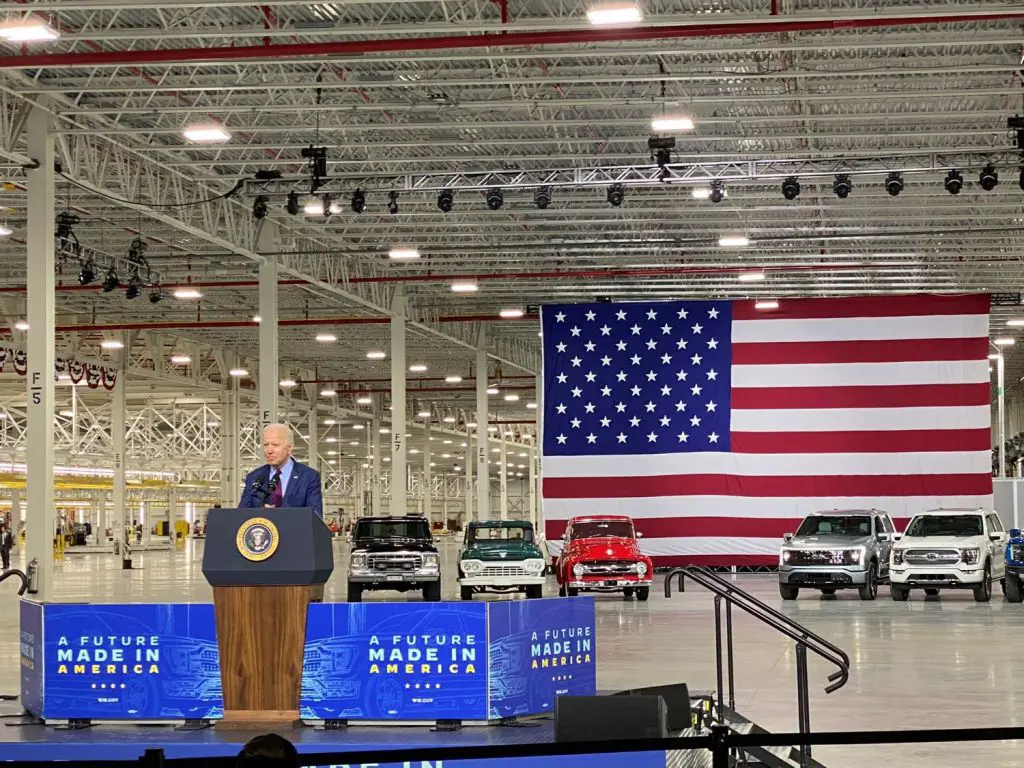 "I was not nervous," Farley said. "I think he has lots of people to make sure everything will be fine. He got in front of the press and, he goes, 'Watch this.' Then he rolled the truck a little bit forward, stopped, and fully accelerated. The truck took off, totally silent like an electric car does. Dead quiet. It accelerated like nothing I've ever seen. And the press corps was like, 'Holy Cow.'"
We'll have more on the F-150 Lighting soon, so be sure and subscribe to Ford Authority for the latest Ford F-Series news, Ford F-150 news, F-150 Lightning news, and ongoing Ford news coverage.