In recent years, vehicles have adopted new technology at an increasingly rapid rate, which means that vehicles produced just a few years ago are already dated in that regard. This is especially true when it comes to infotainment screens, which just keep getting larger and larger each and every year. This leaves Ford Fusion owners, in particular, out in the cold, so to speak, since Ford discontinued the sedan last year. However, Phoenix Automotive makes a large, 13.6-inch Ford Fusion infotainment screen for those that want to keep their 2013-2020 model current.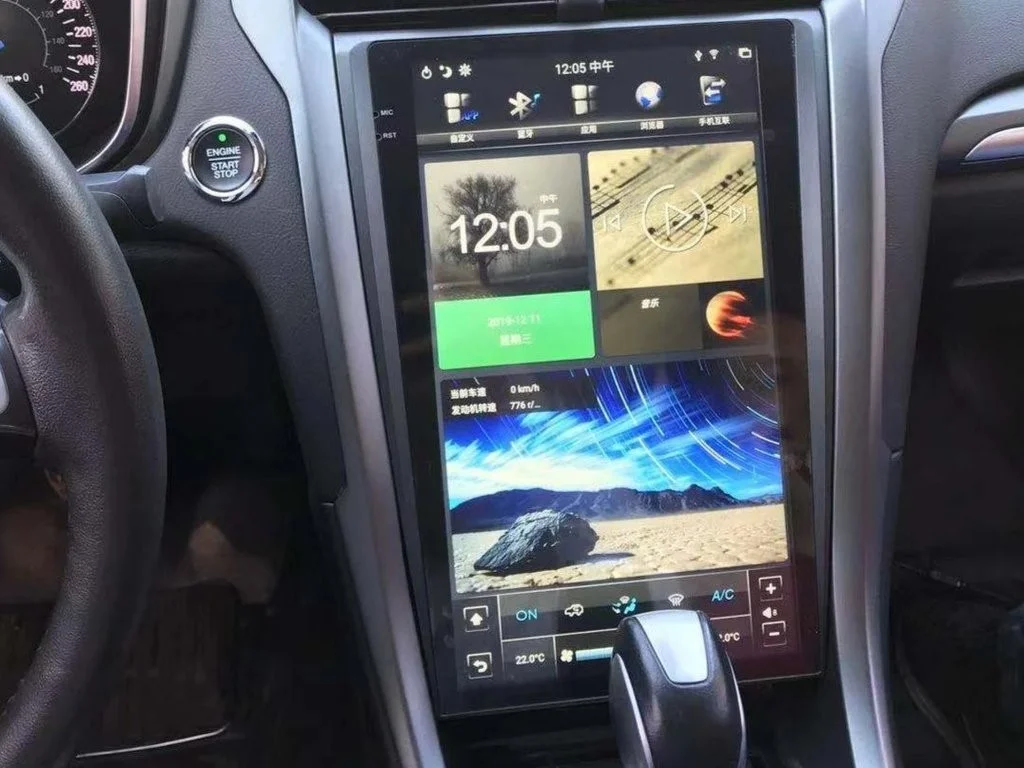 This Ford Fusion Infotainment screen is so large, in fact, that it dwarfs virtually everything in Ford's current lineup, save for the 15.5-inch unit used in the Ford Mustang Mach-E (and soon the Ford F-150 Lightning and 2022 Ford Expedition). It's also larger than the newly updated 12.8-inch screen found in the Chinese versions of the Ford Mondeo and Mach-E.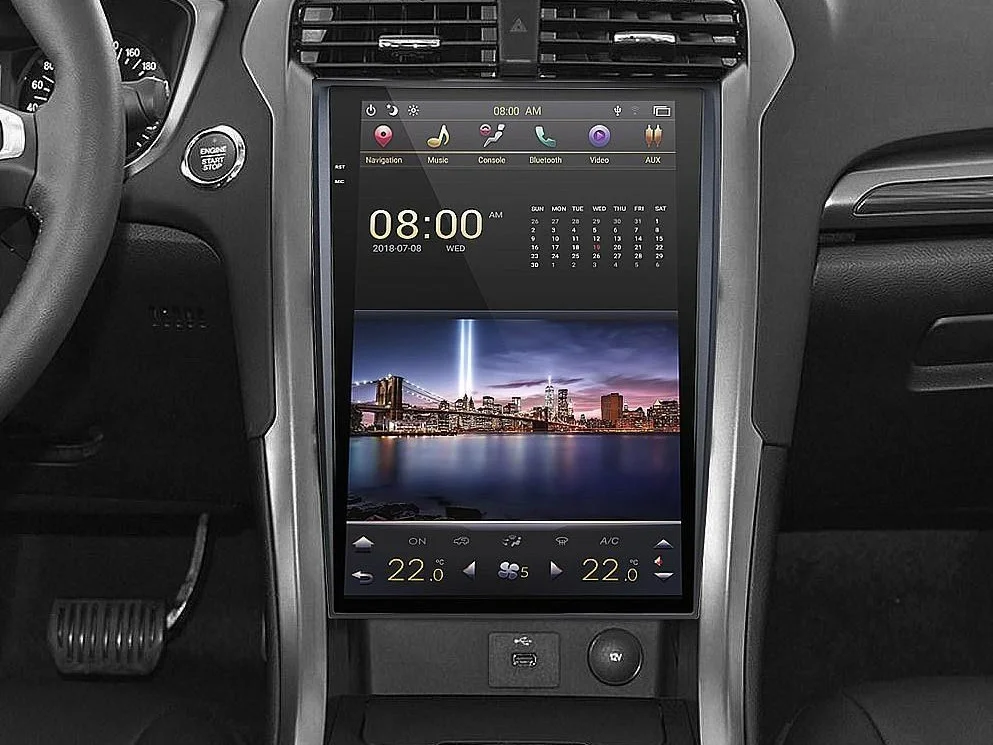 Unlike current Ford vehicles, which run different versions of the automaker's SYNC operating system, Phoenix Automotive's 2013-2020 Ford Fusion infotainment screen runs Google's Android software, which Ford and Lincoln models will begin using in 2023. That means users can also install Android apps from both Google's Play store and other sources, and use the navigation app of their choice instead of being stuck with a proprietary option.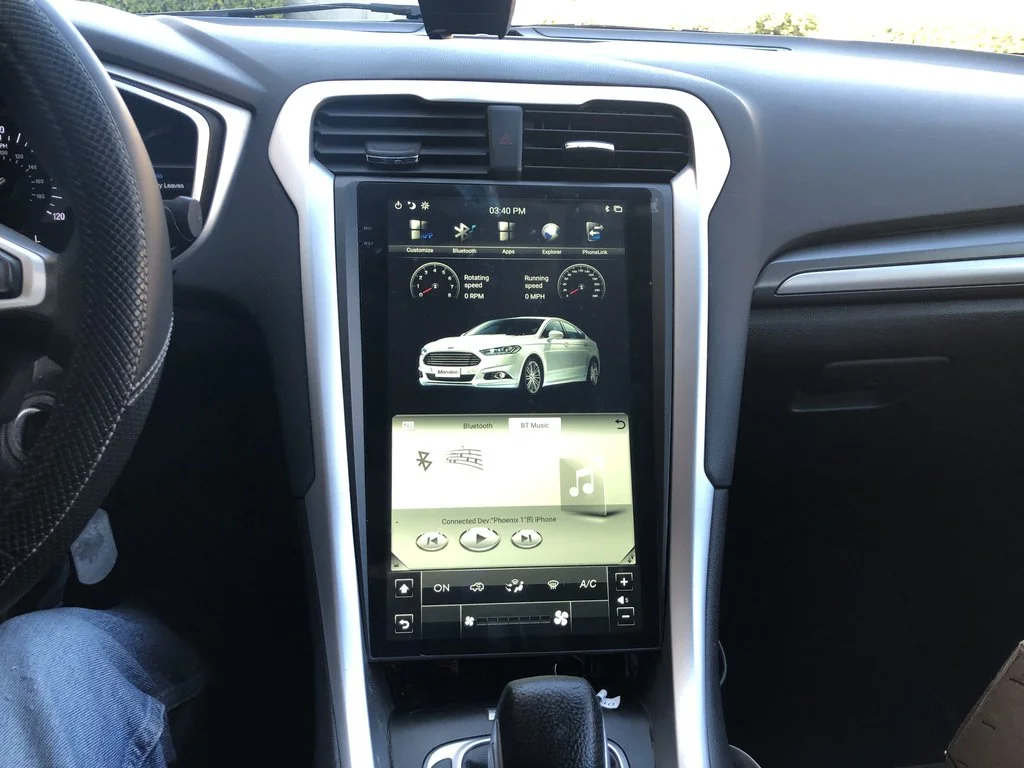 The large screen is quite modern looking as well, thanks to its vertical orientation and high-definition graphics. It's also a plug-and-play installation with no additional wiring required and allows owners to retain most of their vehicle's features including the backup camera, SYNC commands, and steering wheel controls. Plus, it adds modern features like touch HVAC controls in place of physical buttons. The unit also touts Wi-Fi, Bluetooth, and MirrorLink connectivity – all the features we'd expect to find in a modern vehicle.
We'll have more cool parts and accessories like this to share soon, so be sure and subscribe to Ford Authority for more Ford Fusion news and non-stop Ford news coverage.