Today, one of the biggest obstacles in EV adoption is the fact that electric vehicles cost more than their ICE-powered counterparts, as numerous studies and polls have found. However, electric vehicle production costs are slowly declining, and eventually, most believe that EVs will one day be cheaper to produce and buy than ICE vehicles. The latest evidence of this comes to us via a new study from BloombergNEF commissioned by Transportation & Environment (T&E).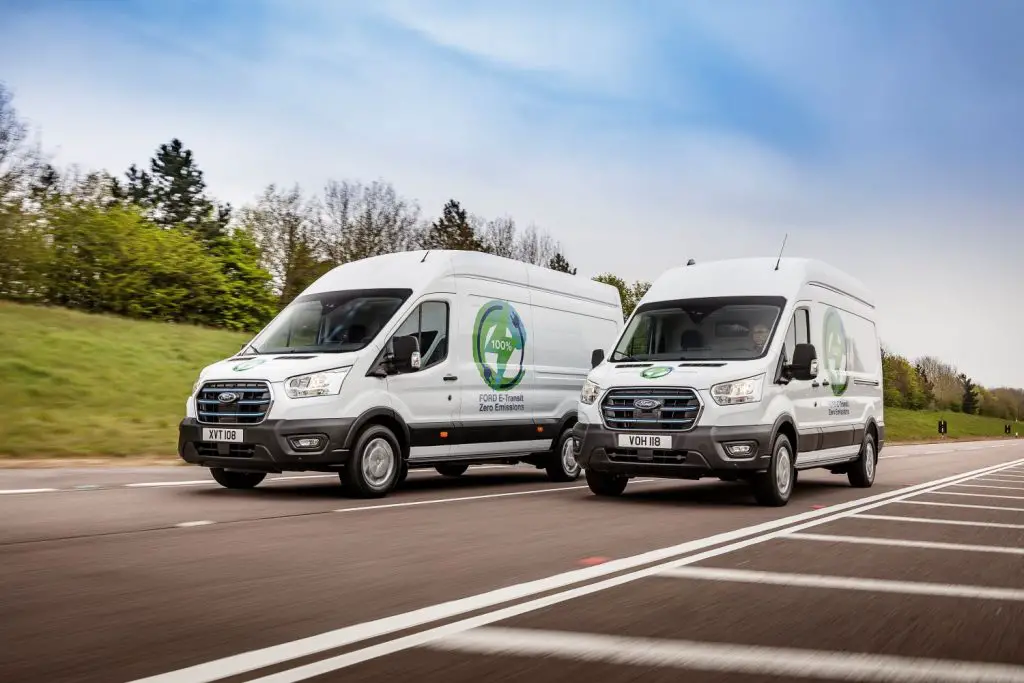 The study found that electric vehicles will finally reach price parity with ICE vehicles sometime between 2025 and 2027, at least in Europe. However, not every segment will reach this point at the same time. The study indicates that EV SUVs, crossovers, and sedans will be as cheap to produce as their ICE counterparts starting in 2026, while compact cars will follow in 2027. Light vans are expected to reach this point in 2025, with heavy vans following in 2026.
The current average price for an EV in Europe is €33,300 ($40,447 USD), while the average gas-powered vehicle comes in at €18,600 ($22,592 USD). T&E projects that both will cost around €19,000 ($23,078) in 2026, while EVs will drop to €16,300 ($19,798 USD) in 2030 and gas cars will average €19,900 ($24,171 USD)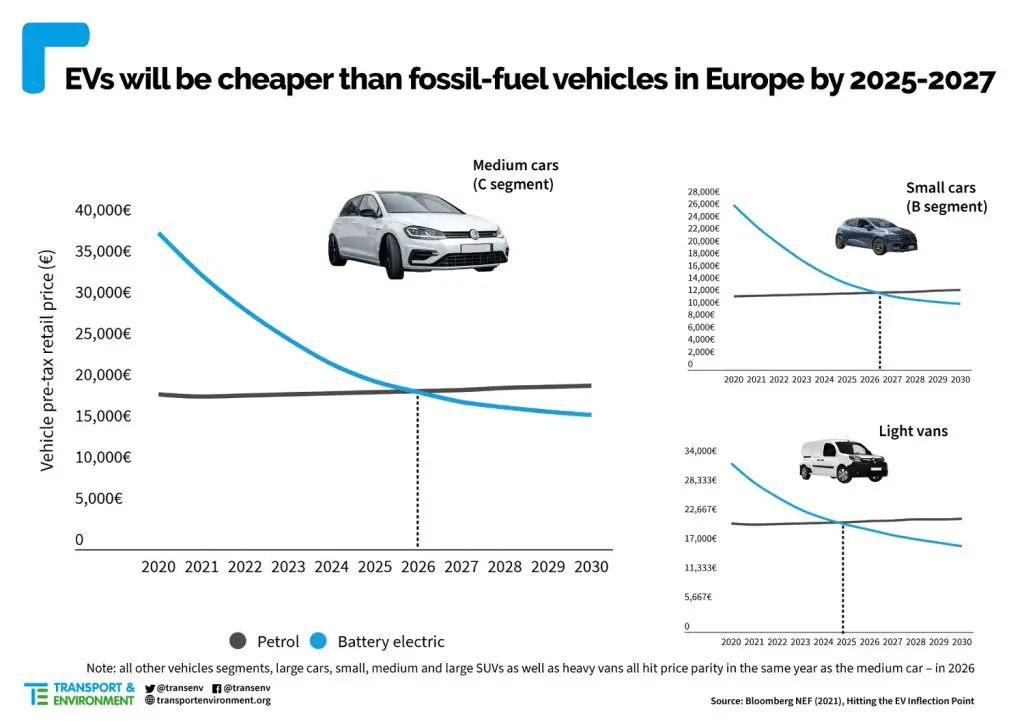 However, there are a number of caveats for electric vehicle production costs to reach this level by 2027. For starters, European governments must continue to provide incentives for EV buyers, as well as enforce stricter CO2 targets moving forward. On the production side of things, automakers would have to continue to drive down costs and ramp up production, along with introducing new models. If all goes well, T&E predicts that EVs could present 100 percent of new vehicle purchases in Europe by 2035.
"EVs will be a reality for all new buyers within six years," said Julia Poliscanova, senior director for vehicles and e-mobility at T&E. "They will be cheaper than combustion engines for everyone, from the man with a van in Berlin to the family living in the Romanian countryside."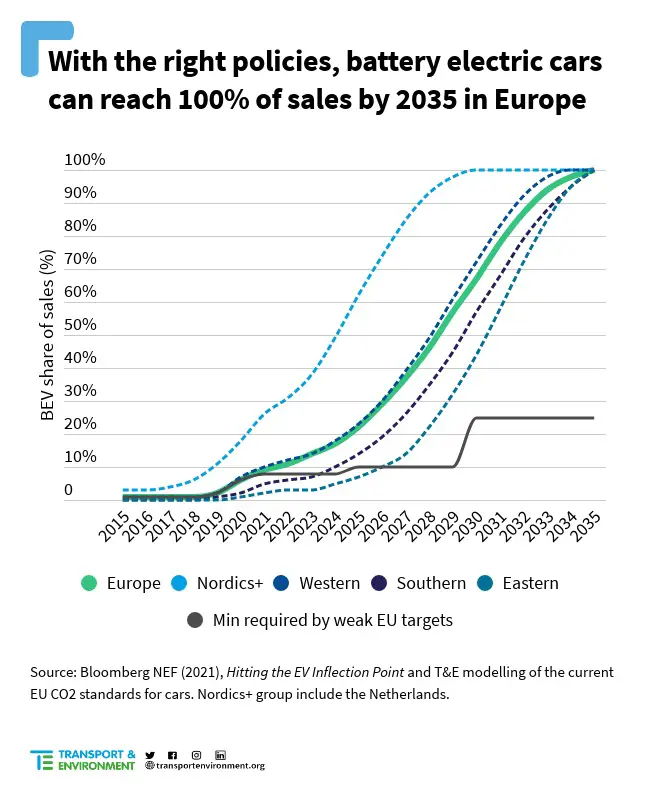 Meanwhile, Ford recently doubled its future investment in EVs to $22 billion and invested an additional $130 million in solid-state battery production as it looks to the future. It also opened Ford Ion Park – the automaker's new EV battery research and development center – with an eye toward bringing battery production in-house in the future, a move that will certainly reduce production costs as Ford inches closer to its goal of fielding an all-electric European lineup by 2030.
We'll have more on the future of electric vehicles soon, so be sure and subscribe to Ford Authority for 24/7 Ford news coverage.