In the United States, a large portion of car shoppers are still a bit hesitant to purchase an electric vehicle for a number of reasons, which has left most planning on replacing their current ride with another ICE-powered vehicle. However, Q1 of 2021 saw more U.S. shoppers interested in and purchasing EVs than ever before as the country catches up a bit with Europe, where EV adoption is moving a bit quicker. Regardless, it seems that Canadian car shoppers have the same hesitations toward electric vehicles as their neighbors to the south, according to a new study from the Canadian Vehicle Manufacturer's Association (CVMA).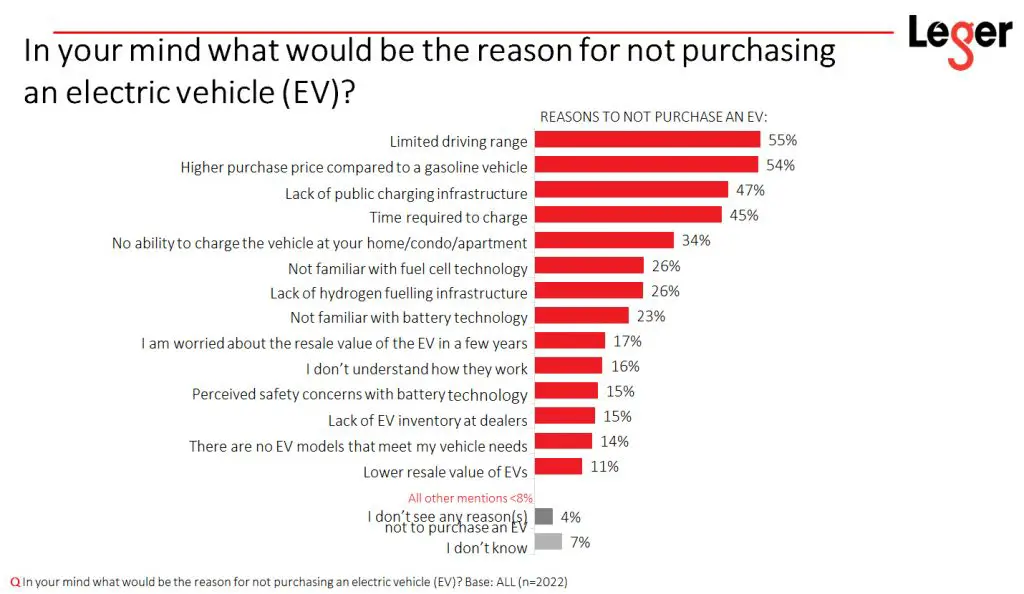 The most recent CVMA poll, which surveyed over 2,000 Canadian car shoppers, produced fairly predictable results in terms of why buyers tend to stick with ICE-powered vehicles instead of purchasing an EV. The biggest detractor is range, which 55 percent of shoppers cited as the main reason they won't buy an electric vehicle, followed by higher prices when compared to ICE vehicles (54 percent), lack of charging infrastructure (47 percent), and charging times (45 percent).
Interestingly, a number of respondents indicated that their fear of EVs stems from a lack of knowledge. A total of 26 percent admitted they weren't familiar with fuel cell technology, 23 percent said they didn't know enough about battery technology, and 16 percent said they didn't understand how EVs work, indicating that a little education could help change these perceptions. Additionally, only 4 percent knew how many EVs are currently on sale in Canada, while 62 percent didn't know the country offers a $5,000 rebate toward their purchase.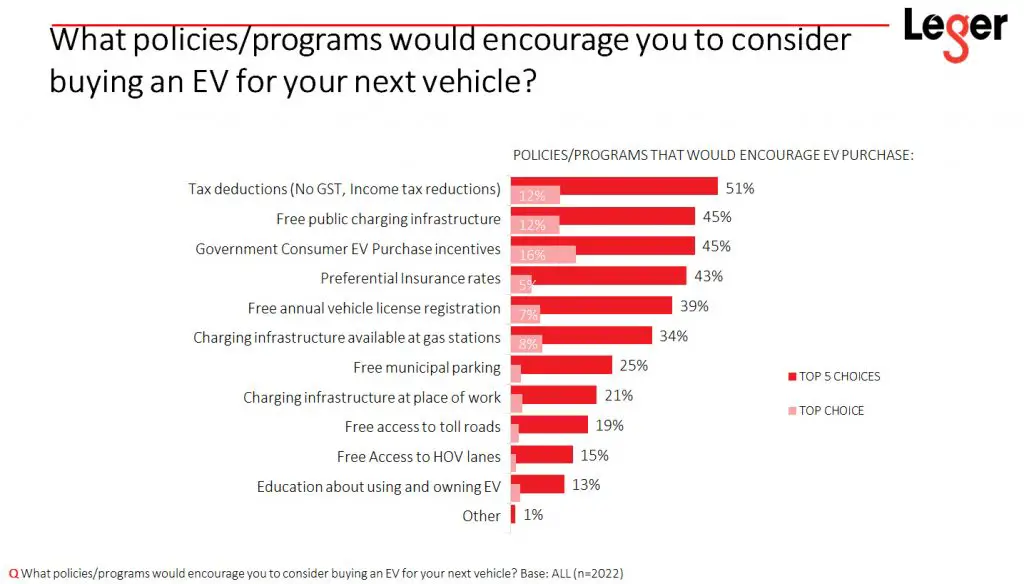 In terms of what factors might make Canadian car shoppers consider purchasing an EV, 51 percent voted for tax deductions, 45 percent want free public charging, 45 percent said they want government purchase incentives, and 43 percent want favorable insurance rates before they make the switch.
"With auto manufacturers now spending billions on producing new electric vehicles, including right here in Canada, a more focused and collaborative effort is needed to inspire Canadians to go electric," said Brian Kingston, President & CEO of CVMA.
We'll have more automotive trends to share soon, so be sure and subscribe to Ford Authority for non-stop Ford news coverage.