We've seen the 7.3L Ford Godzilla V8 – currently offered in the F-Series Super Duty and E-Series cutaway – outfitted with a supercharger and even twin-turbochargers before, but now Australian performance tuner Harrop brings a down-under twist to the table. After bolting on its supercharger and tuning for E85 fuel, the firm was able to break the four-figure horsepower barrier with FoMoCo's new pushrod powerhouse.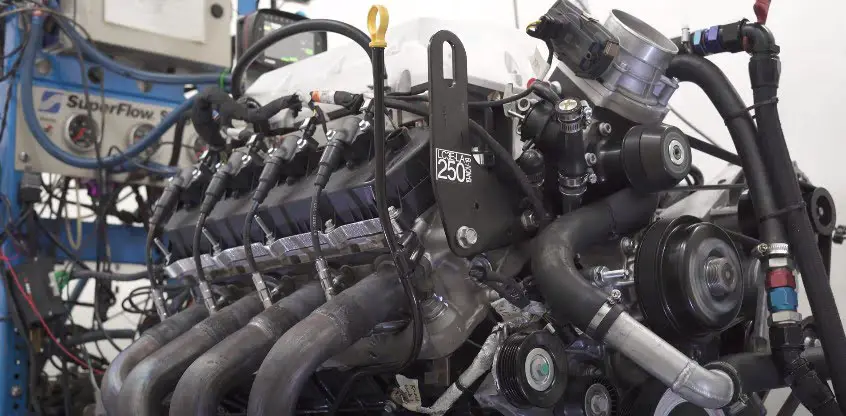 Straight off the production line, The Blue Oval's canted valve cylinder heads on the 7.3L Ford Godzilla offer a strong performance foundation. With stout components and low friction nitride-coated surfaces, they are already purpose-built and ready for demanding applications. Combined with a deep skirted block, six bolt mains and a forged crank at the bottom end, there's plenty to like from a stock Godzilla from a performance standpoint. It's a formidable base for Harrop's proven TVS blower package, which uses an Eaton rotating assembly to produce gobs of power with OEM-level drivability.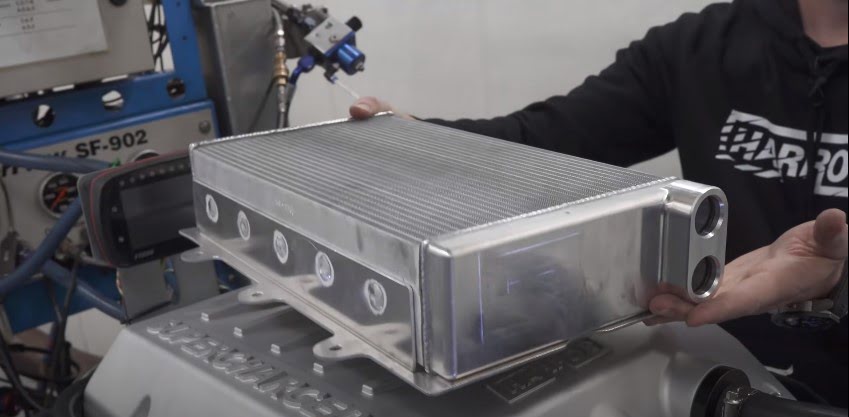 The Harrop supercharger completely replaces the FoMoCo intake manifold, and includes a substantial air to water intercooler (pictured above) that is larger than those used in OEM Eaton TVS2650 applications like GM's 6.2L LT5 V8 used in the C7 Corvette ZR1. Cooling capacity is key for such a large engine, especially with the sort of horsepower numbers achievable with the 7.3 Ford Godzilla V8 in a pickup truck that's intended for towing and hauling. To complement and leverage the improved airflow, a 102 millimeter throttle body is used in place of the stock unit.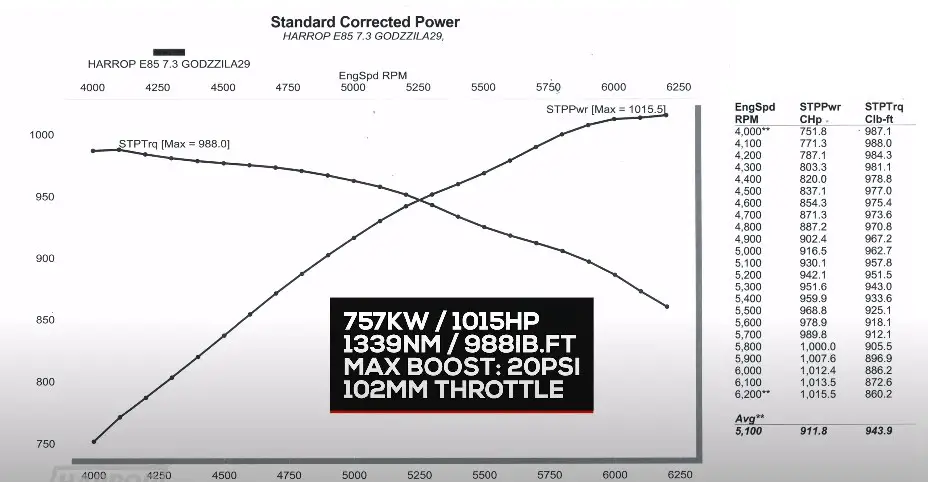 Running E85 fuel and 20 pounds of boost pressure from the supercharger, Harrop was able to break into four-figure horsepower territory with 1015 ponies and 988 pound-feet of torque. These are serious numbers for an otherwise factory long block to produce, and even more impressive given the simplicity of installation with the supercharger as opposed to a twin-turbo setup. By comparison, a stock Godzilla is rated at 430 horses and 475 pound-feet of torque in the Super Duty.
Better still, Harrop is planning to further work on the 7.3L Ford Godzilla engine to take performance to an even higher level.
Love Ford trucks? Then subscribe to Ford Authority for the latest Ford Godzilla engine news, Ford Super Duty news, and ongoing Ford news coverage.