Over the last several months, we've reported on a number of details pertaining to the 2022 Ford F-150 Lightning, the first all-electric Ford F-150 ever. Things heated up yesterday when President Joe Biden visited the Ford Rouge Electric Vehicle Center, drove a prototype, and showed off the Lightning in the flesh in a well-planned teaser. But now, Ford has officially revealed its electrified F-150, and suffice to say, it's loaded with impressive technological features.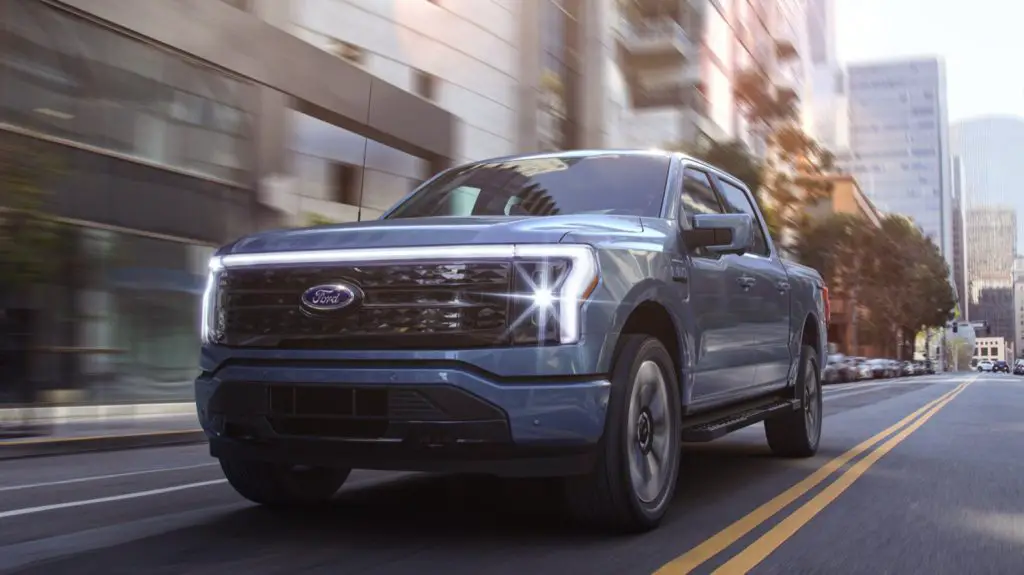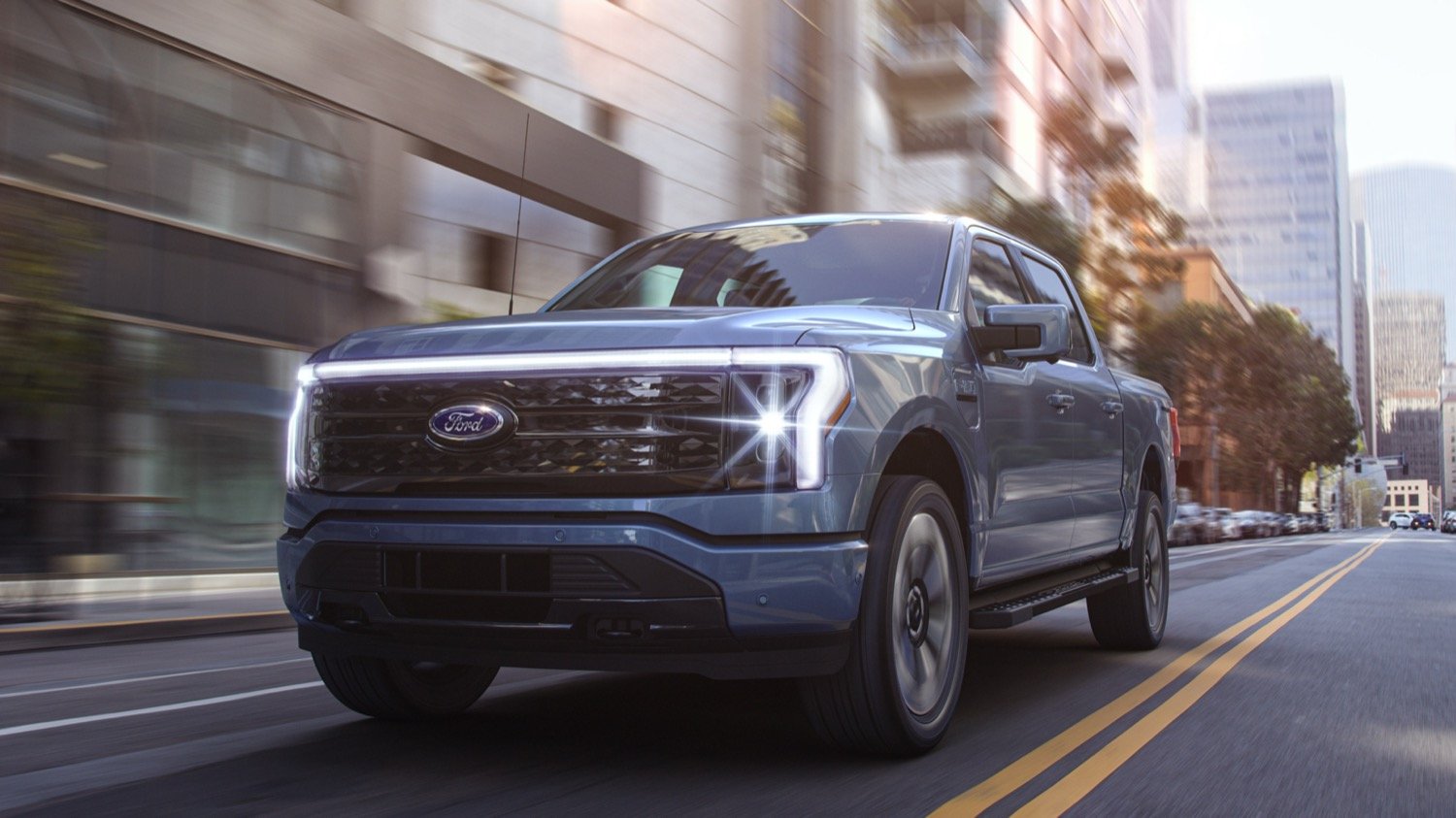 Ford notes that the prospective F-150 Lightning customer is the younger urban or suburbanite with a higher income and a desire to be an early adopter in terms of having the latest tech at their disposal. They want a capable yet distinctive truck that stands out with a unique design, but also a tool that's capable of hauling or towing things when needed, and that served as the basis for the F-150 Lightning's design.
The 2022 Ford F-150 Lightning certainly has the power and performance to accomplish virtually any task. Packing the largest lithium-ion battery Ford has ever installed in a vehicle and two electric inboard motors, the extended range Lightning is targeted to produce as much as 563 horsepower and 775 pound-feet of torque, which is good for a mid-four-second 0-60 time (Biden hinted earlier this week that it's actually around 4.3 to 4.4 seconds). The standard range Lightning is targeted to produce 426 horsepower and the same 775 pound-feet of torque.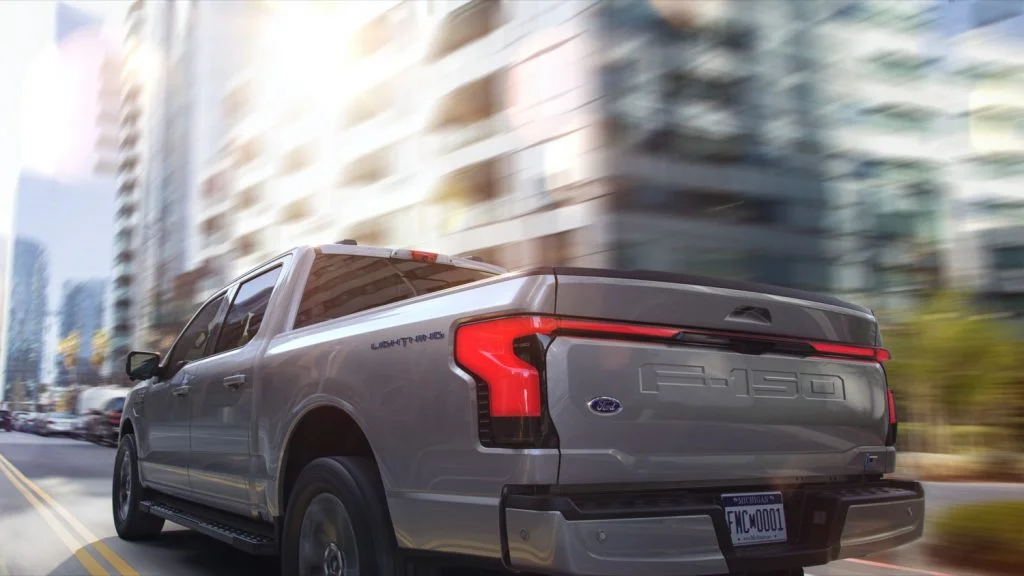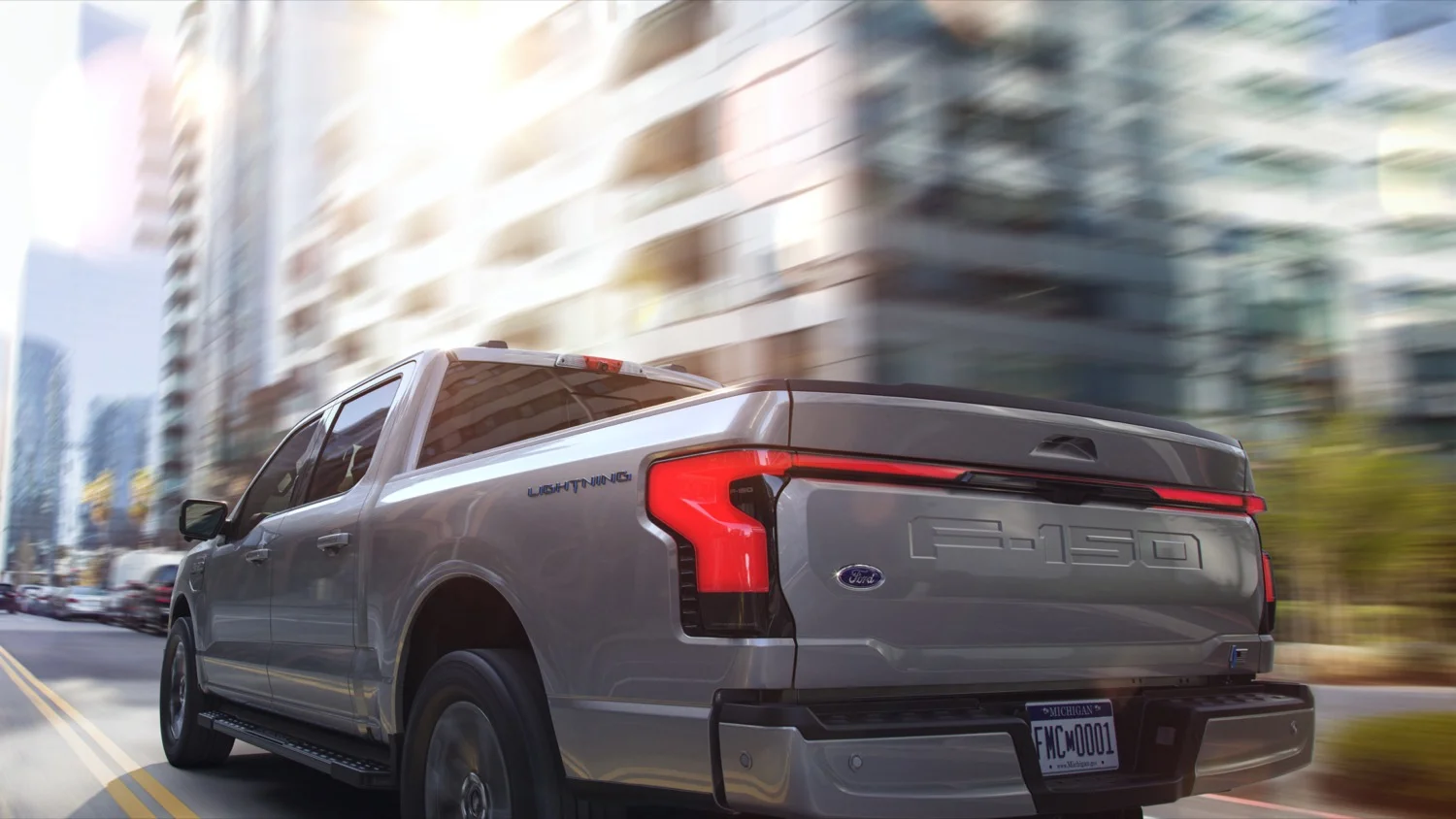 Customers can choose between two different battery packs – a standard range model that offers 230 miles of range, or an extended range model that's rated to go 300 miles between charges. The battery itself is waterproof and covered with multiple skid plates that protect it while off-roading and features industry-first dual onboard chargers in the extended-range model. Additionally, the Lighting's all-new frame is made from the strongest steel ever used in an F-150.
Every Lightning comes with a 240-volt charger that's capable of charging at up to 21 miles per hour, along with a standard wall outlet charger. Step up to Ford's 80-amp Charge Station Pro, and the truck can charge at 19.2 kWh, taking it from 15 to 100 percent in 8 hours. While out on the road, DC 150 kWh fast chargers can add 54 miles of range in just 10 minutes, or take the truck from 15 to 80 percent in 41 minutes.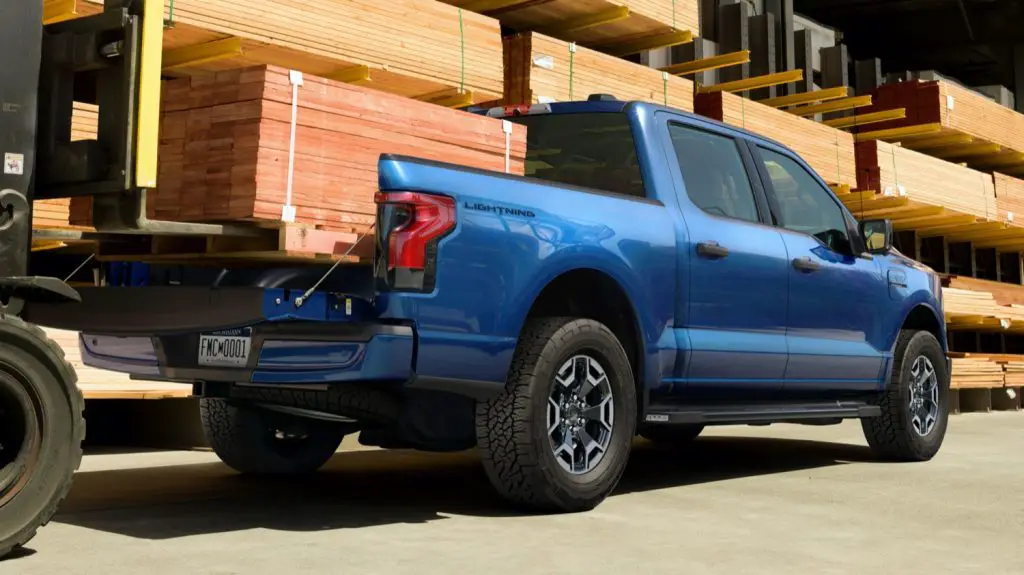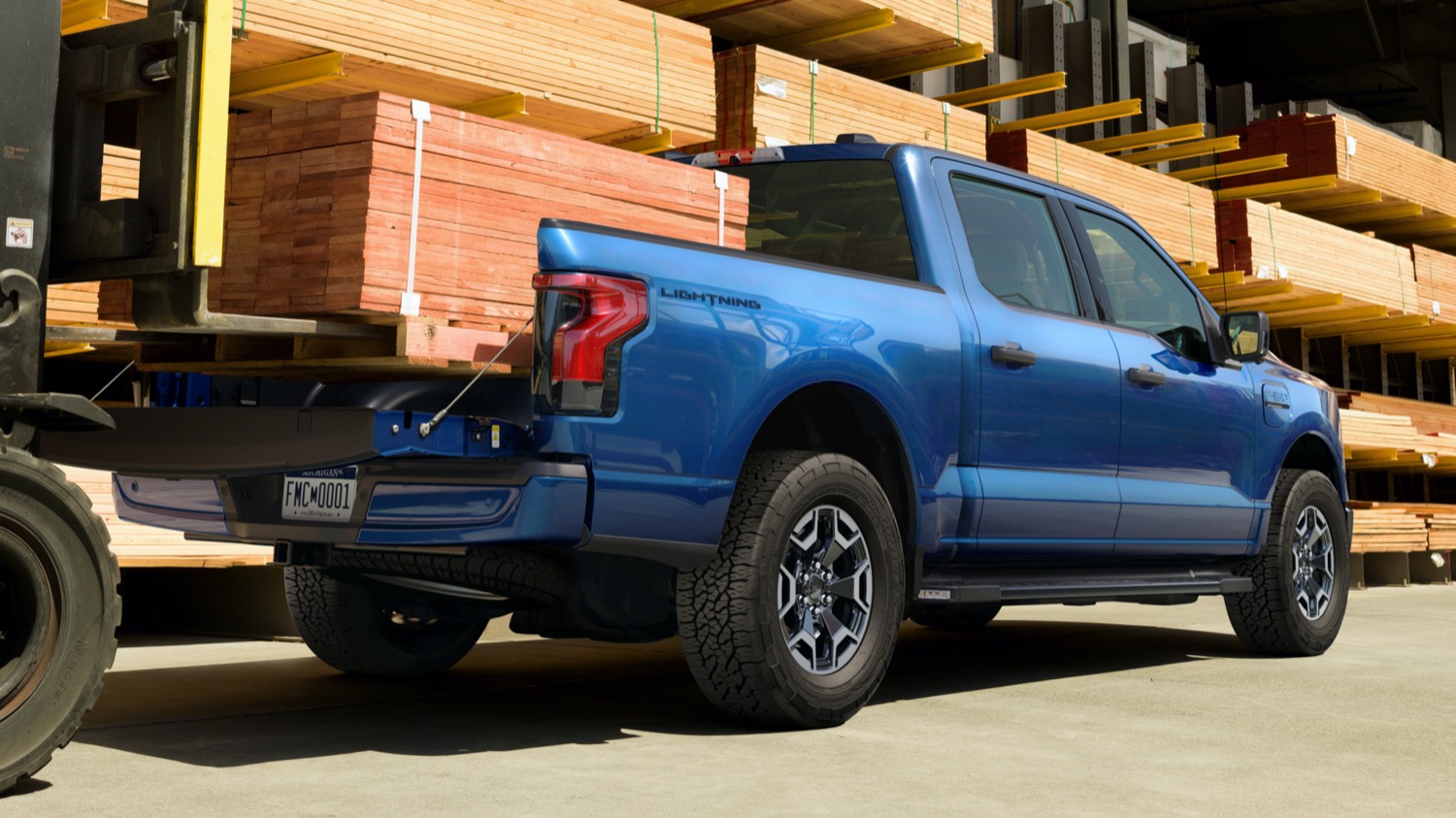 All F-150 Lightning models come standard with full-time four-wheel drive and an independent rear suspension and are capable of hauling up to 2,000 pounds of payload (1,800 for the extended range) and towing up to 10,000 pounds (7,700 for the standard range), depending on the configuration. Ford says that they designed the Lightning with towing in mind, knowing that range estimates must be accurate. Thus, the Lightning continuously gives the driver feedback on range based on their driving, weather conditions, and whether or not they're hauling/towing load via the digital instrument panel and the truck's "Intelligent Range" feature, which is capable of weighing cargo using Ford's new Onboard Scales.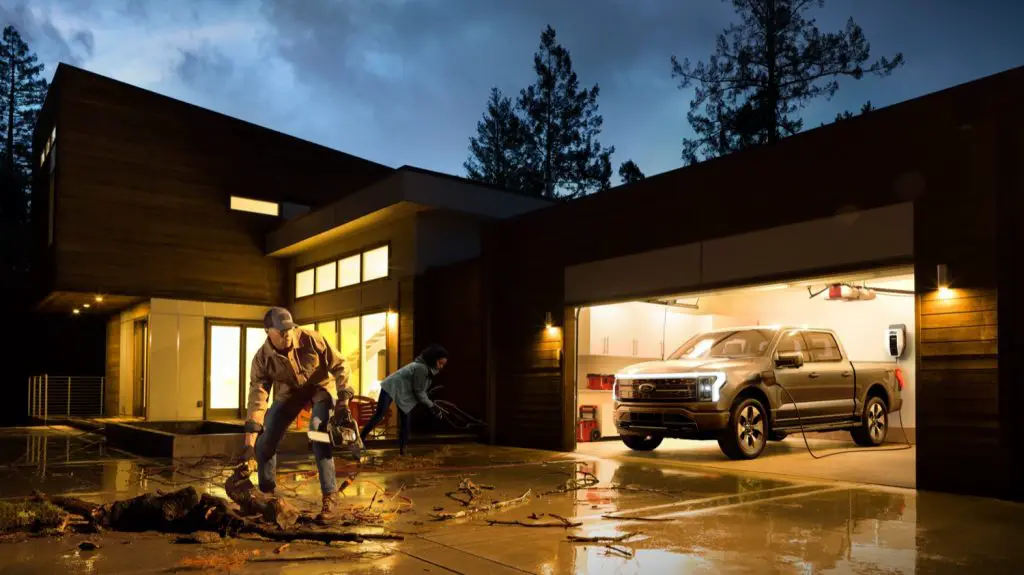 One of the coolest tricks the 2022 Ford F-150 Lightning has up its proverbial sleeve, however, is the new Ford Intelligent Backup Power feature. When plugged into a home, the Lightning can automatically double as a generator if the power goes out, providing up to 9.6 kW of power (2.4 kW in non-Lariat and Platinum trims). When fully charged, the truck can power an entire home for up to three days when using around 30 kWh per day, or as many as 10 days if less power is used, and will automatically notify the owner when its power level drops below one-third charge, giving them the option to shut it off or continue using it. Ford Intelligent Power will debut in the future, allowing owners to save by using their trucks to power their homes during higher cost, peak energy times and charge the truck during lower-cost overnight rates.
The system also functions just like Pro Power Onboard, already available on the 2021 Ford F-150. The Lightning has a total of 11 power outlets located in the bed, cab, and frunk, which can be used to power everything from tools to camping or tailgating gear. The power-operated frunk – or Mega Power Frunk as Ford calls it – is also the largest currently available and is designed to hold up to 400 pounds of payload.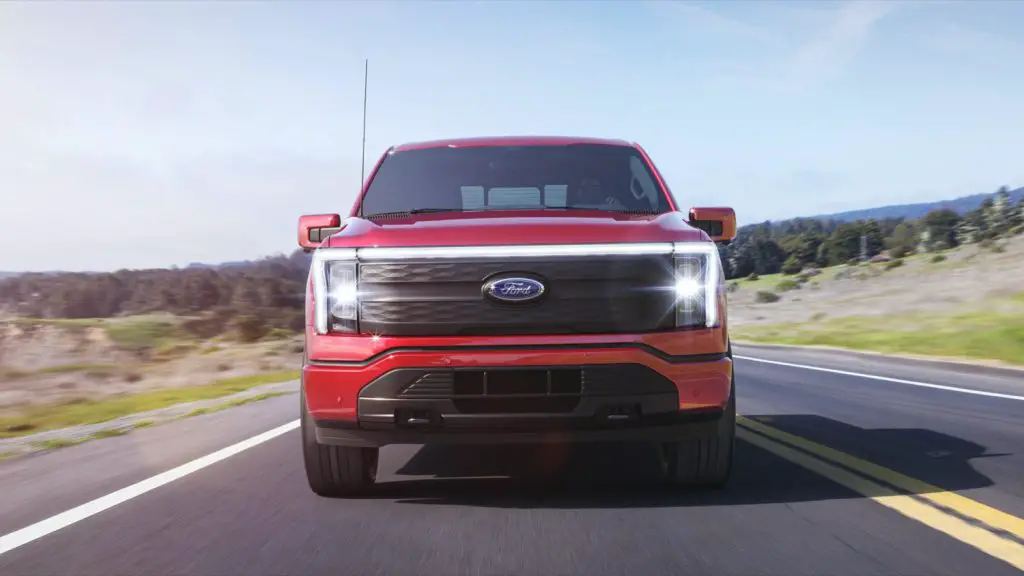 On the outside, the F-150 Lightning differs a bit in style from the regular F-150 but is still instantly recognizable. The truck will feature three different grille designs, along with reshaped running boards and a sculpted hood that reduce drag. The Lightning shares a cab with the ICE F-150 but features unique, full-length signature lighting up front and in the rear, along with special welcome and farewell lighting and unique 18, 20, or 22-inch wheels, depending on trim.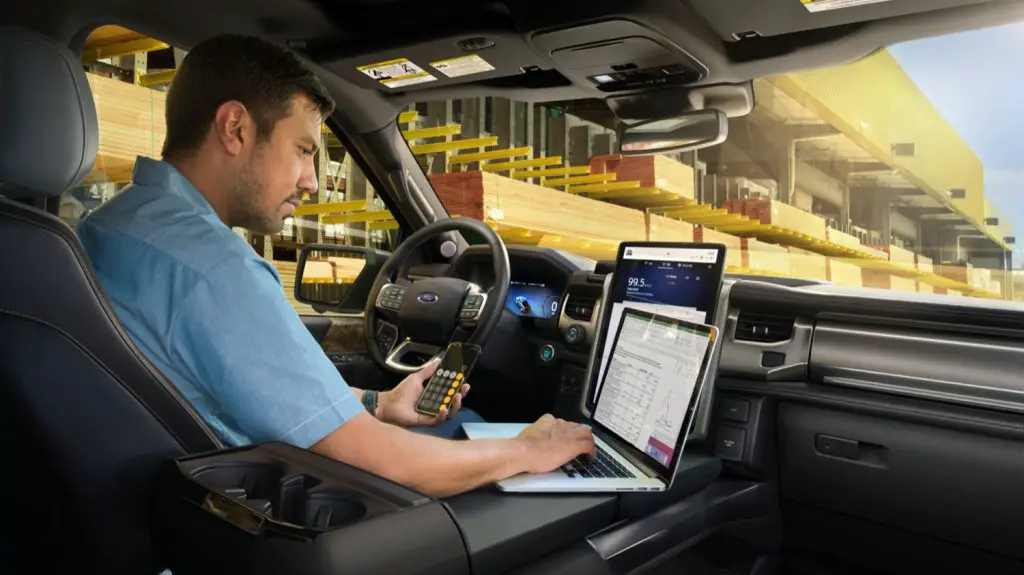 Inside the cab, the 2022 Ford F-150 Lightning features a host of new finishes and colors including real wood trim for Platinum, denim materials, a Light Space Gray color option, real brushed aluminum, black-tinted chrome, and bronze copper elements. The same 15.5-inch infotainment screen currently used in the Ford Mustang Mach-E is available on Lariat and Platinum trim levels, also running SYNC 4A, while a 12-inch unit is standard on XLT trim. The Lightning also debuts Ford's new Phone as a Key function, which allows owners to lock, unlock, and start the truck with their smartphone.
The Lightning also comes equipped with multiple drive modes, including a special one just for towing that reportedly makes that job a breeze, as it is designed to provide maximum regenerative braking and a smooth driving experience even while pulling heavy loads. Meanwhile, the new Pro Trailer Hitch Assist automatically controls functions such as steering, brakes, and throttle while hitching up.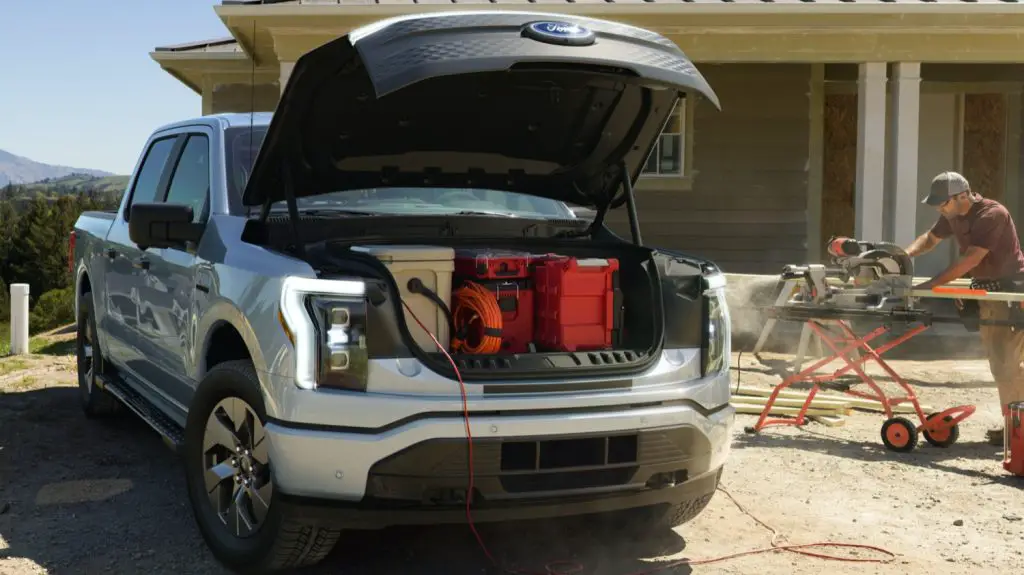 Perhaps the most surprising thing about the 2022 Ford F-150 Lightning, however, is that it will start out at a much lower price than many expected – $39,974 for the entry-level, commercial-oriented model, while the XLT will start out at $52,974. Pricing for Lariat and Platinum trims has not yet been announced, but the automaker did say that prices can reach as high as $90,000, depending on how the truck is equipped. For now, at least, the Lightning will be sold in four-door, SuperCrew configuration with a 5.5-foot bed only.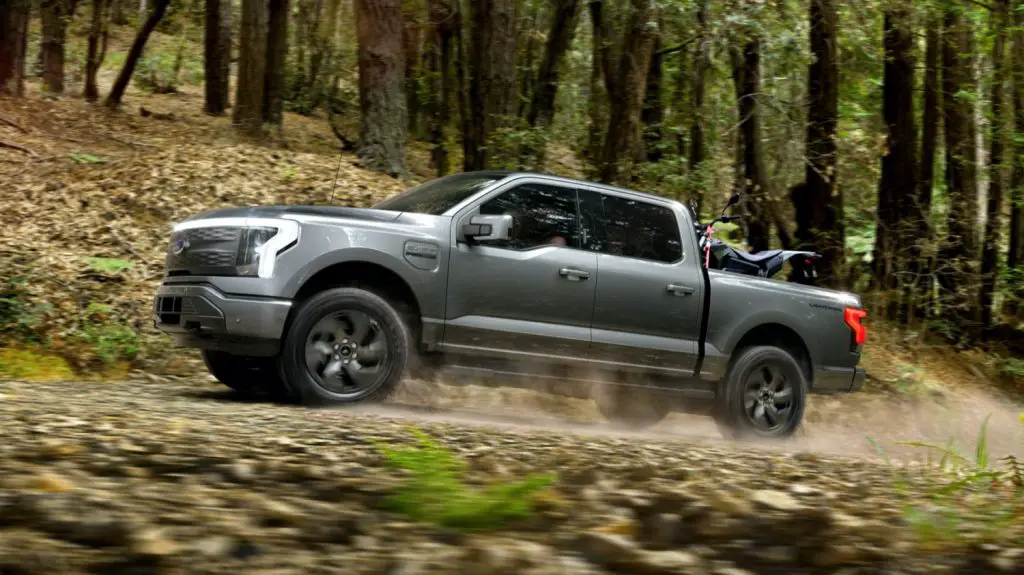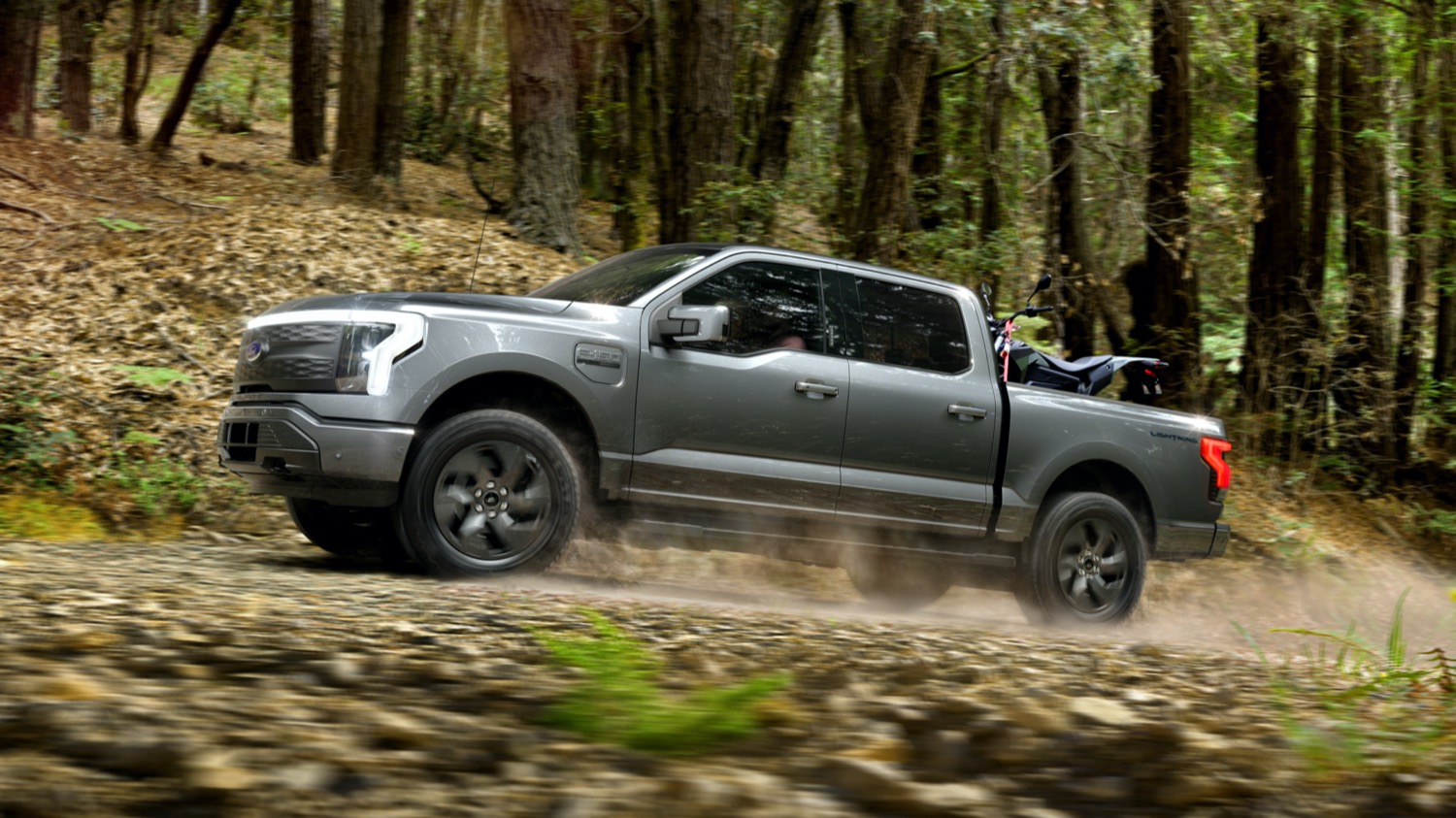 The F-150 Lightning is scheduled to launch in spring of 2022 and will be built at the new Rouge Electric Vehicle Center, which will utilize automated carriers instead of assembly lines, in addition to serving as a zero waste to landfill site.
We'll have much more on the F-150 Lightning soon, so be sure and subscribe to Ford Authority for the latest Ford F-Series news, Ford F-150 news, F-150 Lightning news, and 24/7 Ford news coverage.