When the Ford Explorer Timberline was revealed this past week, there was a lot to digest. After all, the brand new model is Ford's first crack at turning its beloved crossover into a serious off-roader, giving it the equipment necessary to appeal to the growing segment of customers that enjoy heading out into nature on a regular basis. But one thing from the Explorer Timberline release that caught our eye, in particular, was the trailer it was towing in Ford's official pics – a Turtleback Expedition.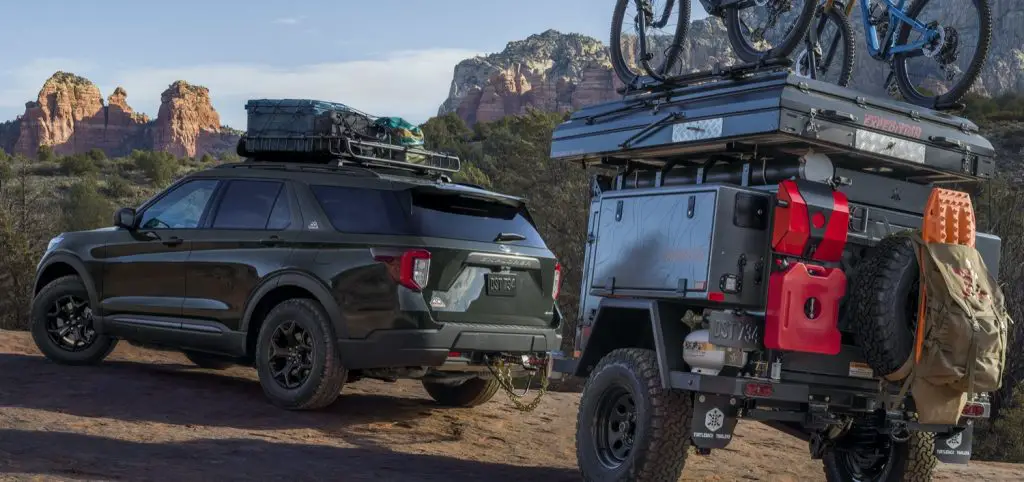 Ford is marketing the Explorer Timberline as a vehicle capable of "moderate off-road activity," which means that it isn't just some gussied-up mall crawler. It believes that people will take the Timberline on excursions to fish or camp, and that's precisely why the Turtleback Expedition was a smart choice when the automaker was looking to pair the crossover with a rugged accessory for some action shots.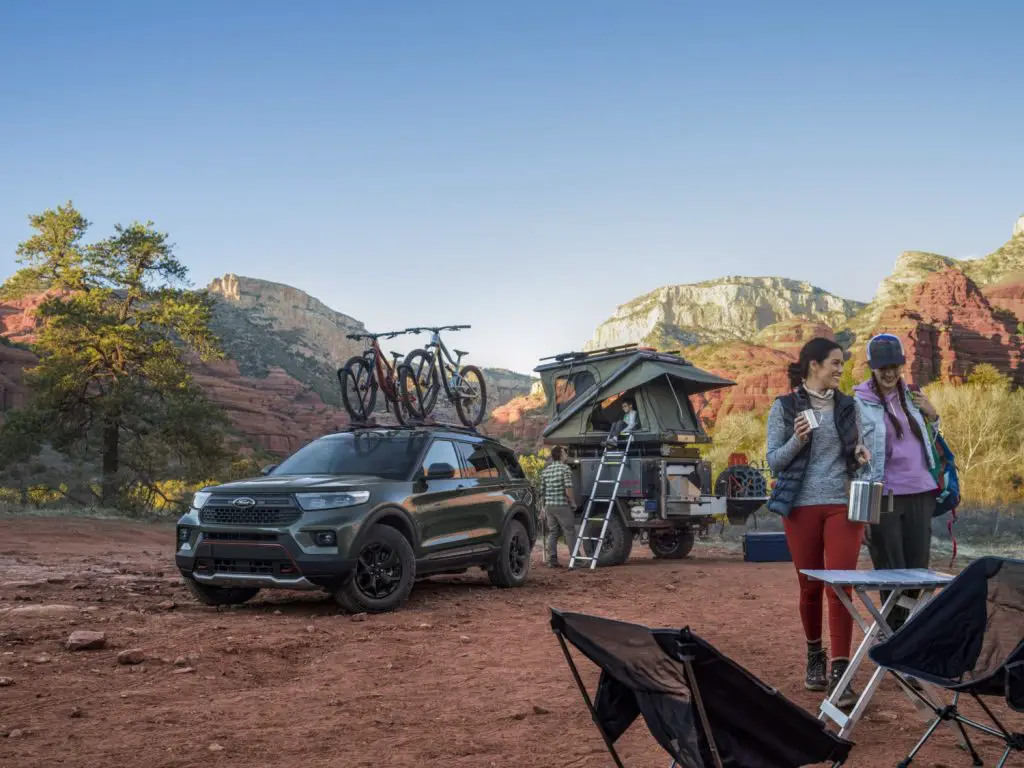 The Expedition is the largest trailer in Turtleback's lineup and is designed to hold all the gear one might need for an overlanding trip – essentially a longer-term camping trip that can last a week or more in the wilderness. It's a pretty trick piece of kit, packing everything from a two-burner stove to a sink, LED lighting, a pair of drop-down tables, a 42-gallon water tank and 6-gallon water heater, shower hookup, and propane tank. Additional options include a tent, refrigerator, and even solar power. Pricing starts at $26,996 and goes up a few thousand more depending on how it's configured.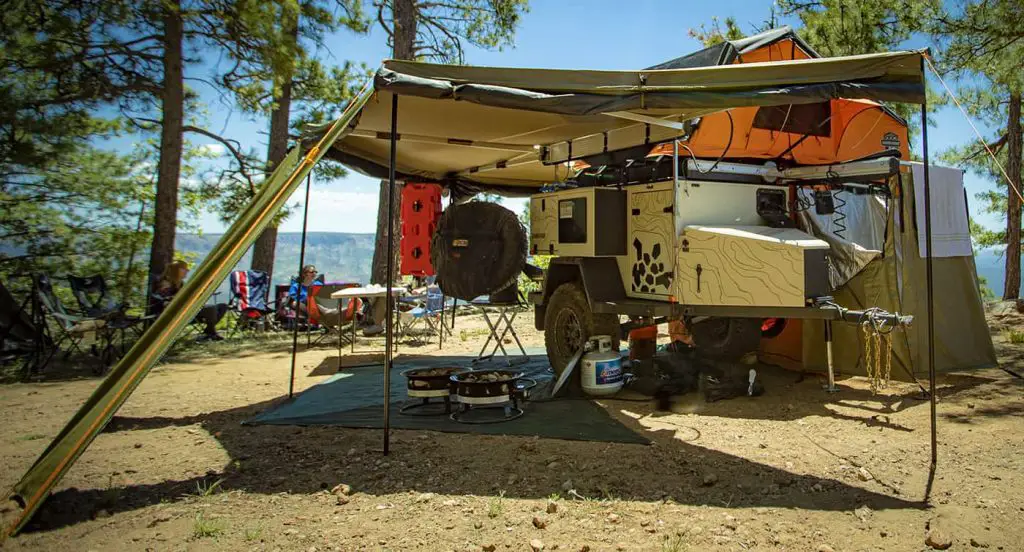 Thus, the Turtleback Expedition makes the perfect partner for a vehicle like the Explorer Timberline. It can be towed out into the wilderness and used as a makeshift camper so that the vehicle itself doesn't have to be heavily modified. It's also just another example of Ford's major accessories push in recent months, which includes a series of Outfitters packages for the Explorer and Ford Edge, as well as a massive catalog of parts for the 2021 Ford Bronco and Ford Bronco Sport. But with a growing number of Explorer owners looking to "explore" the great outdoors, all of this makes a ton of sense.
We'll have more on the Explorer Timberline soon, so be sure and subscribe to Ford Authority for more Ford Explorer news and non-stop Ford news coverage.