Nearly a century since its debut, enthusiasts have devised thousands of unique twists when building their 1932 Ford hot rod. Starting in earnest after World War Two, countless unsavory motor swaps have graced the Deuce's engine bay, the most common offender being the small block Chevy. Despite there being no shortage of capable powerplants from The Blue Oval, hot rodders often take pride in being different. Case in point, this bizarre roadster powered by an engine from the Japanese tuner scene – Toyota's 2JZ turbocharged inline-six.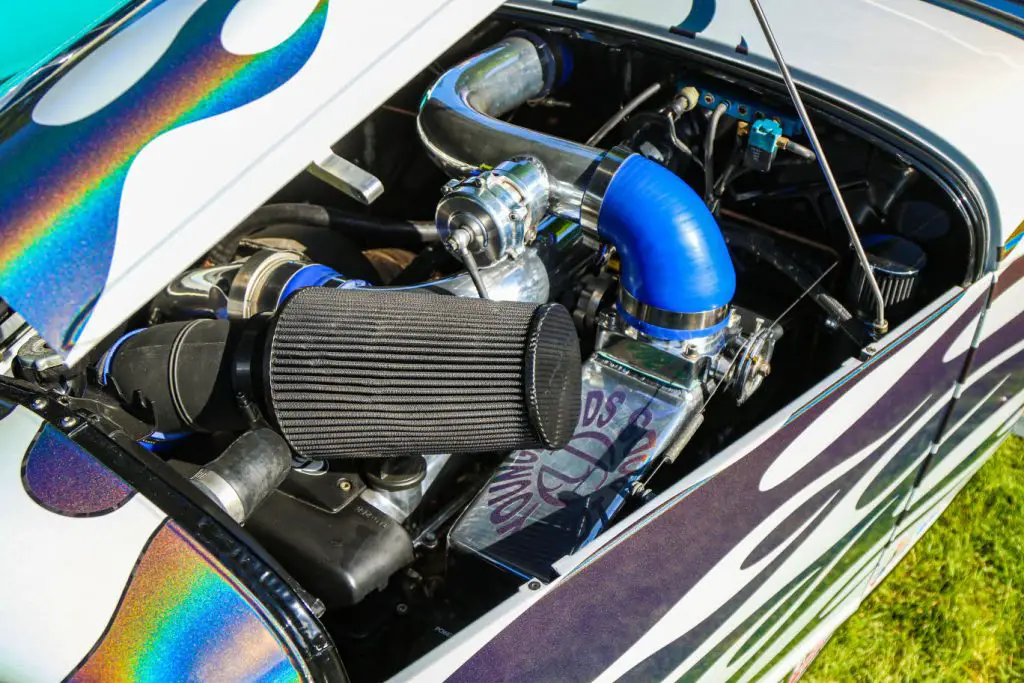 Built by Youngblood's Hot Rods in Centerville, Utah and recently on display at the Goodguys 2nd RaceDeck Salt Lake Nationals, this eclectic 1932 Ford hot rod has been driven 200 miles per hour on the Bonneville Salt Flats, yet is also set up for autocross and even drifting. Though the 2JZ's turbo-charged output and tunability are undeniable and make the vehicle quite capable in any of these racing endeavors, the same could be said of and accomplished with a number of FoMoCo engines. For instance, last year we came across a wicked Deuce coupe that also featured turbocharged six-cylinder power courtesy of the Ford 3.5L EcoBoost V6. The Coyote V8 could have also been a fine choice, as seen in this 1965 Mustang autocrosser.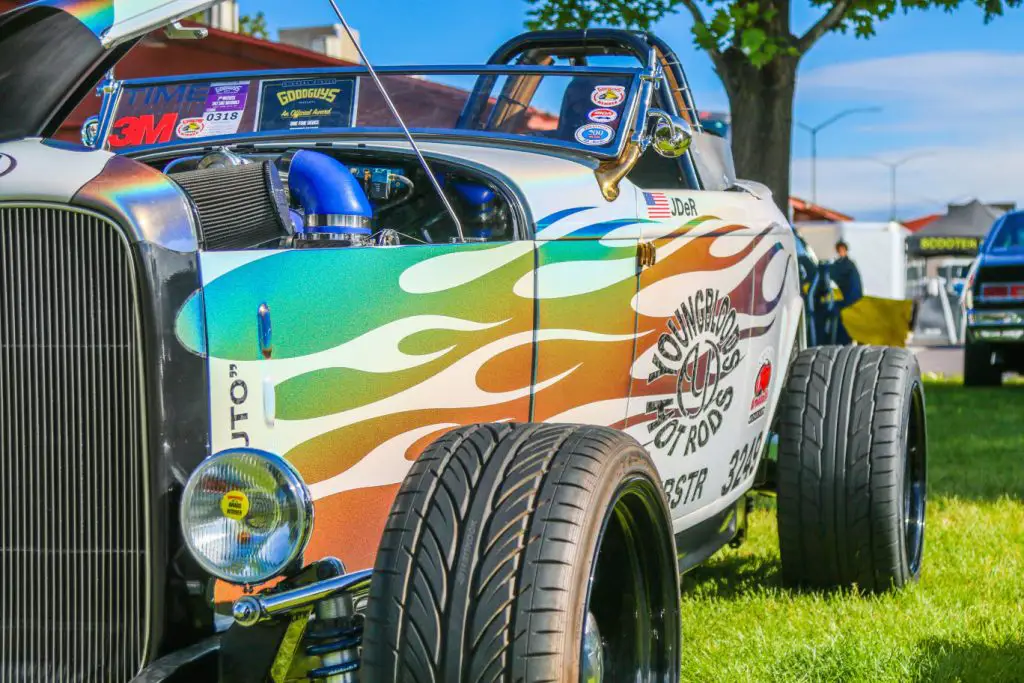 Aside from the offbeat powertrain, the Youngblood's 1932 Ford hot rod certainly looks neat, with a purposeful motorsports aesthetic to it. Classic styling cues like the chrome hubcaps still look quite good with larger black alloy wheels and radial tires of much wider, modern proportions. Updated coilover suspension can be seen at all four corners of the RideTech-customized chassis, underneath a Brookville Roadster steel body. A beefy roll cage has also been fabricated to envelop the driver and meet safety requirements for competition use.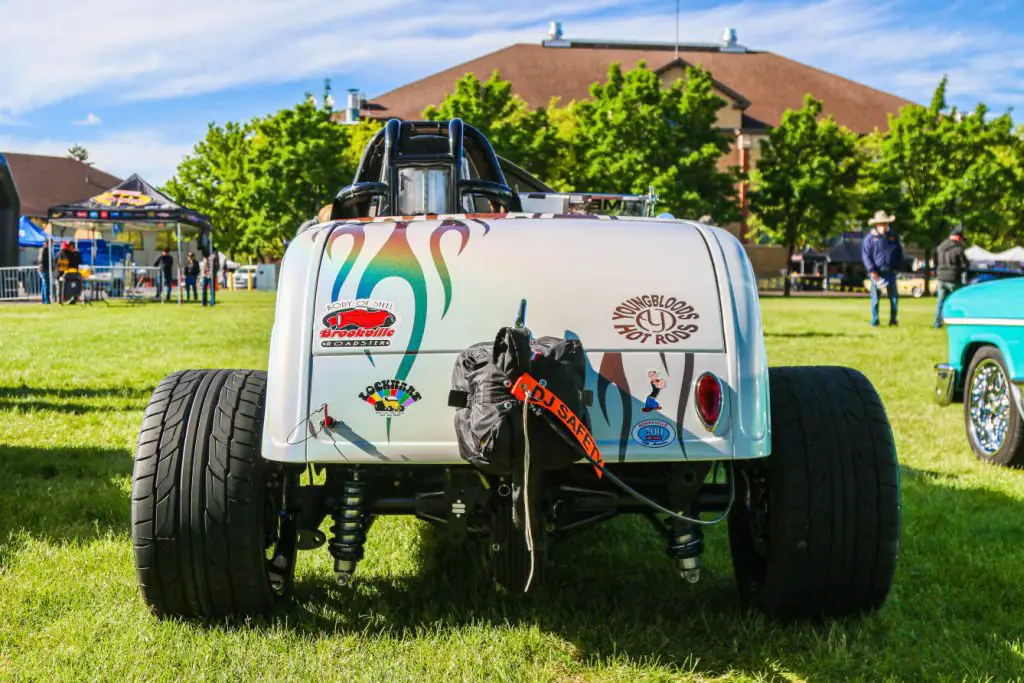 If the parachute at the back is any indication, there's clearly an abundance of power residing under the hood of this 1932 Ford hot rod. Call us purists, but we just wish it was being delivered by an engine built in Cleveland or Dearborn. But to each his or her own, as they say.
A special thanks to Goodguys for the photos seen here.
Subscribe to Ford Authority for more car culture news and ongoing round-the-clock Ford news coverage.