The Ford Panther platform underpinned many full-size vehicles during its production run, including several popular FoMoCo sedans that have remained in the hearts and minds of enthusiasts looking to modify or simply preserve artifacts from a bygone era, when the buying public coveted cars with trunks and burly V8 engines. The 2004 Mercury Marauder represented something of a swan song for those types of vehicles, as it was essentially the last performance-oriented body-on-frame rear-wheel drive sedan from The Blue Oval. Despite a relatively short production run, many examples seemingly found decent homes, including this particular model, which is currently being auctioned on Cars & Bids.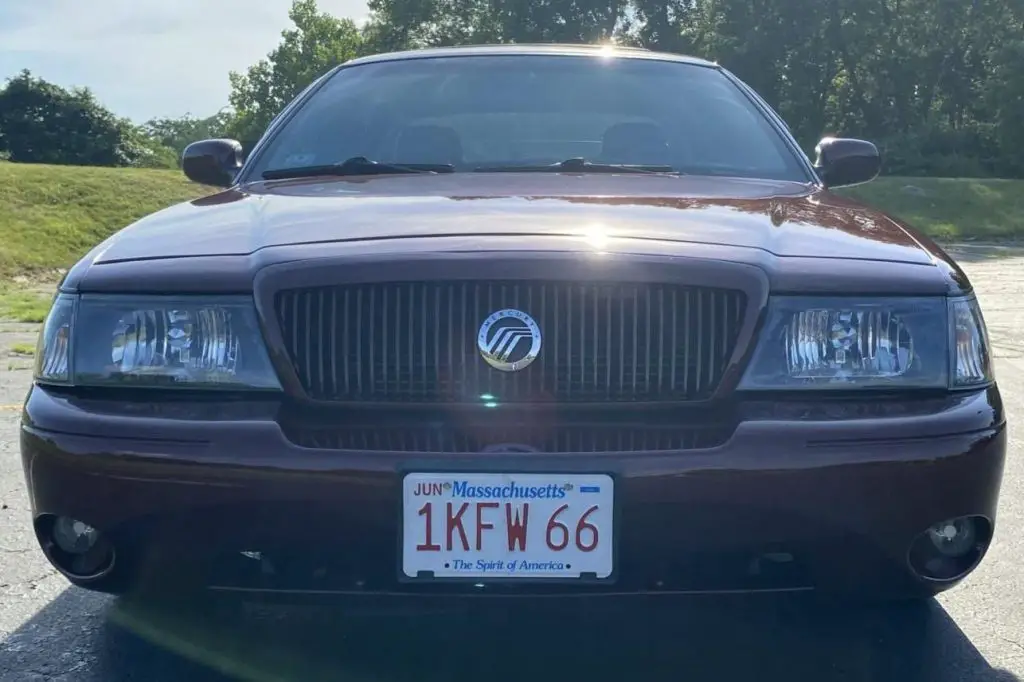 What separates this 2004 Mercury Marauder from its contemporaries is its Dark Toreador Red paint, as it was a rare color for a nameplate that enjoyed a fairly brief moment in the sun. Out of the 3,214 models produced for the 2004 model year, just 980 were painted in the extremely fetching color, making it a pretty desirable variant of an already collectible muscle car, since the majority of shoppers who purchased these new opted for black.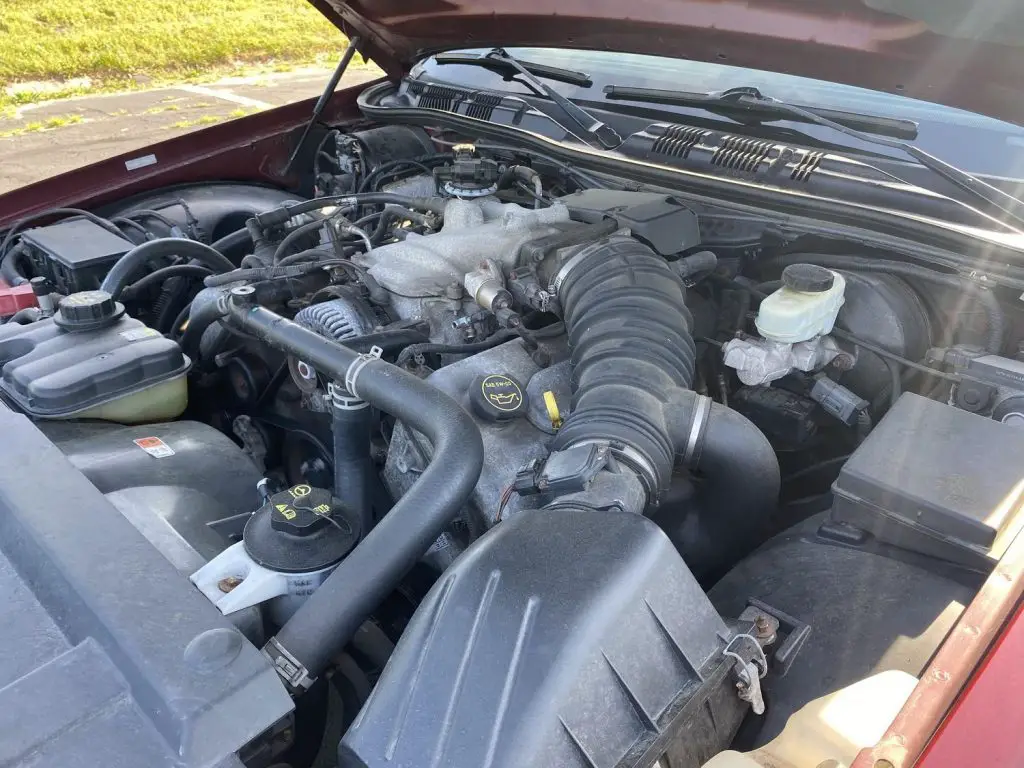 Rare color aside, there aren't any real surprises with the rest of the car, which is a good thing, as it appears to have been well cared for during its roughly 17-year lifespan. Under the hood is the Ford 4.6L Modular V8, the beating heart that makes the 2004 Mercury Marauder such a desirable collector's car. While many of its fellow FoMoCo siblings left the factory with a lower output variant of the powerplant, the Marauder boasted a stout 302 horsepower and 318 pound-feet of torque from the get-go. That power is mated to a four-speed automatic transmission, which was the sole drivetrain available for the model during its two-year run.
At some point in its life, the Marauder was outfitted with two modifications: a set of 18-inch American Racing wheels and a Magnaflow dual-exhaust system. The factory alloys will be included with the car.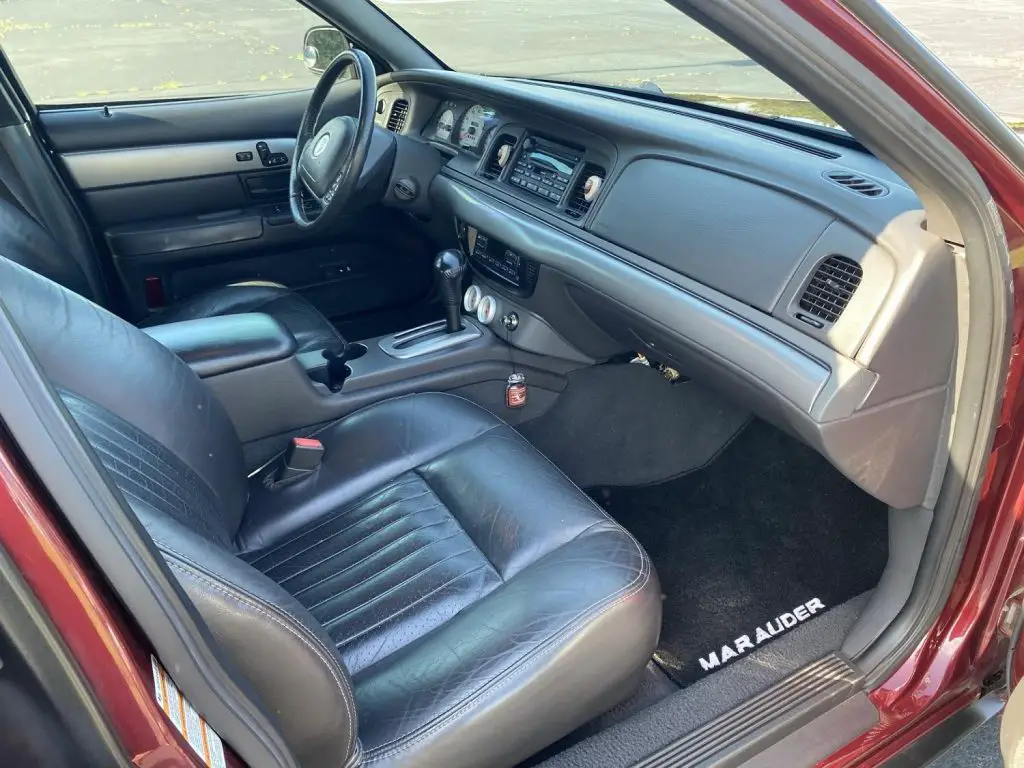 In addition to its attractive and very rare paint, this 2004 Mercury Marauder was extensively optioned from the factory. Highlights include dual heated and power front seats clad in leather, the Audiophile sound system, a sunroof, rear spoiler, fog lights, and power-adjustable pedals. None of these items are listed as malfunctioning, and the cabin appears to have aged extremely well over the years.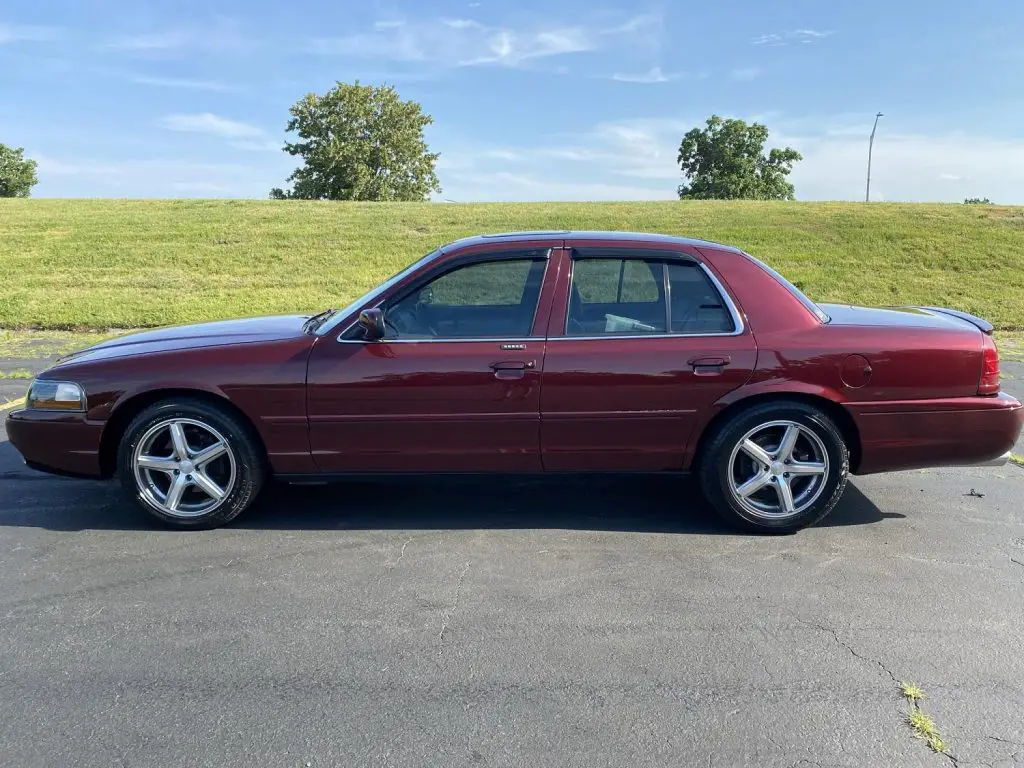 Overall, it appears that the car is in solid shape. However, its history will likely prevent its current owner from enjoying a financial windfall from the auction. For starters, this 2004 Mercury Marauder was involved in some type of collision or accident before being sold to its first owner, although that damage was clearly repaired at some point during its youth. Speaking of owners, this Mercury has had many of them, specifically eight, which is quite odd for any vehicle, let alone one that is less than twenty years old.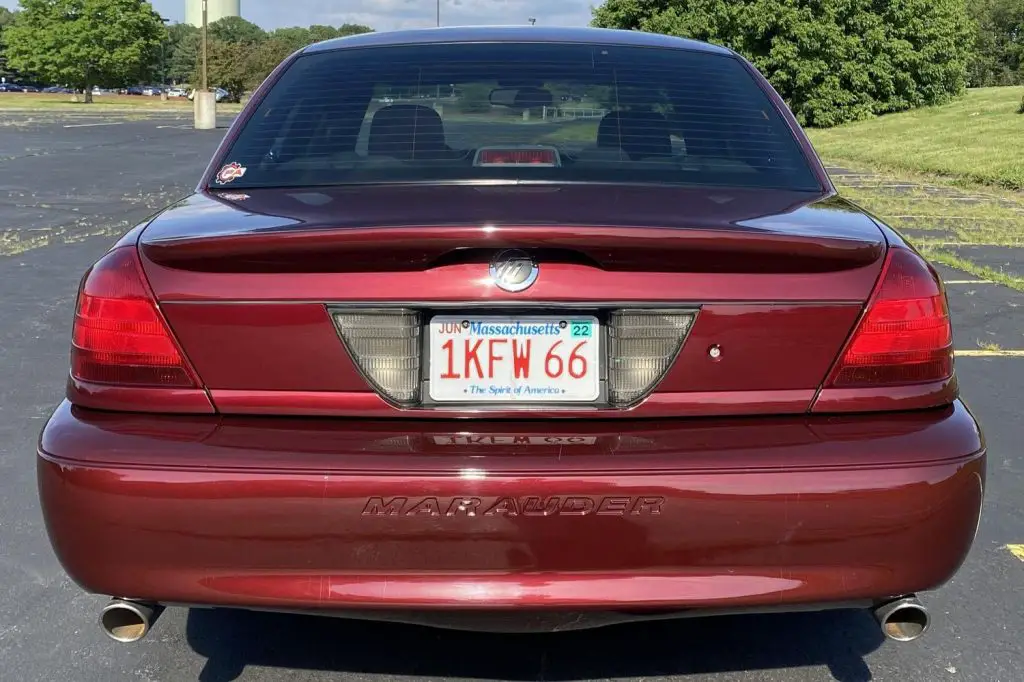 But its greatest weakness may become its greatest strength, as those potential deal breakers will likely keep bidding low, making this a reasonably attainable collector's item for the savvy Panther platform enthusiast. As of this writing, six bidders have driven up the price of the 2004 Mercury Marauder to just over $8,000, which seems like a rational number for a vehicle of this caliber. Ultimately, it is bound to make its next owner happy, and we'll no doubt be checking back to see how much they got it for when bidding ends on June 30th, 2021.
We'll have more cool auction finds like this soon, so be sure to subscribe to Ford Authority for more Mercury Marauder news and continuous Ford news coverage.