It's been just over a year since Ford Authority reported on a wild 2006 Ford Crown Victoria, owned by a Swedish resident named Daniel Werner, that was in the middle of receiving a 27L Rolls-Royce Meteor engine from a World War II-era tank. Over the last several months, Werner has worked through quite a few expected kinks and recently started up that 1,647 cubic-inch monster mill for the very first time.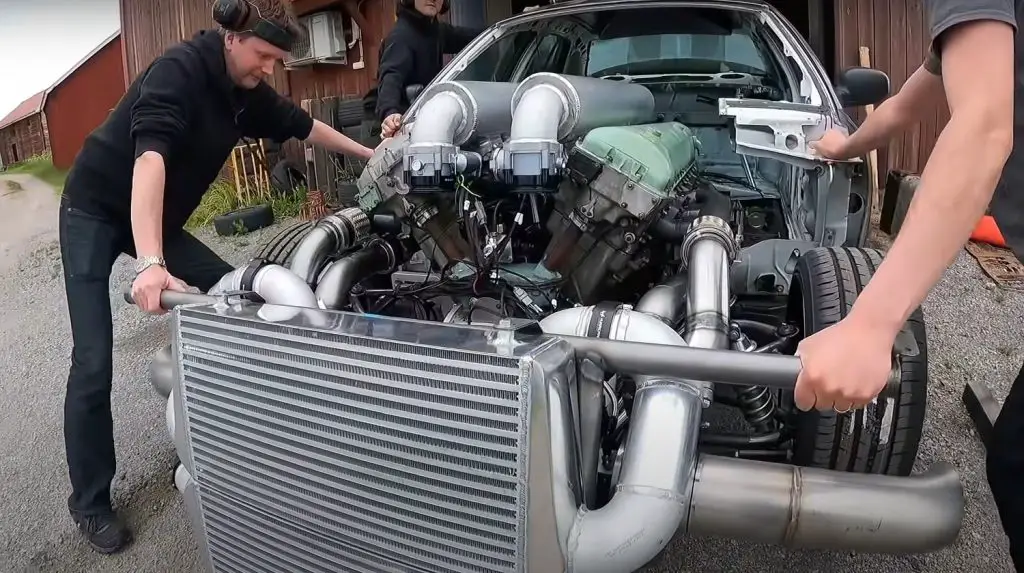 Making this task even more difficult is the fact that the engine hadn't run for a full five years prior to this moment. Regardless, the crew rolled the sedan out of a large barn/garage and gave it a go with the turbos disconnected and at low RPM to be on the safe side. It takes a few tries, but the tank engine eventually turns over and sounds absolutely insane in the process.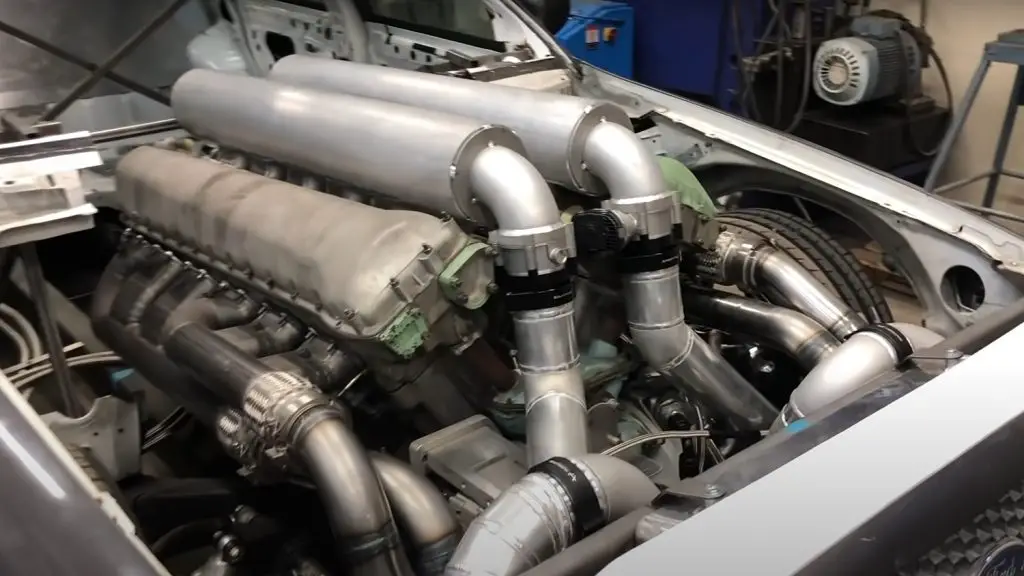 After running a few tests, everything looks good and the giant tank engine appears to be working well. Thus, the crew ups the RPMs a bit but still doesn't hook the turbos up for the second go-round. The car responds well once again, and the third start produces the same results. Next, the team plans to properly tune the 27L beast and get the turbos hooked up.
Now that this tank-powered 2006 Ford Crown Victoria is up and running, Werner hopes to get it on the dyno and put up some big numbers – 2,500 horsepower and 5,160 Nm (3,805 pound-feet) of torque, to be exact. As these engines redline at around 3,000 rpm, Werner plans on getting his big sedan up to 200 miles per hour, and not necessarily hitting the drag strip. That will certainly be a feat to behold, so we'll be keeping a close eye on how this amazing project progresses.
We'll have more cool project cars like this to share soon, so be sure to subscribe to Ford Authority for more Crown Victoria news and around-the-clock Ford news coverage.