The Ford F-150 Police Responder originally debuted back in 2017 as the very first pursuit-rated pickup, giving law enforcement agencies an all-terrain, versatile, and capable alternative to the typical police cruiser. The all-new 2021 Ford F-150 Police Responder was just revealed this March, at which time Ford touted its improved 120 mile-per-hour top speed and standard Ford 3.5L EcoBoost V6 engine that produces 400 horsepower and 500 pound-feet of torque. Now, perhaps unsurprisingly, the automaker has also revealed that the 2021 Ford F-150 Police Responder is quicker than any other recently-tested police vehicle out there, too.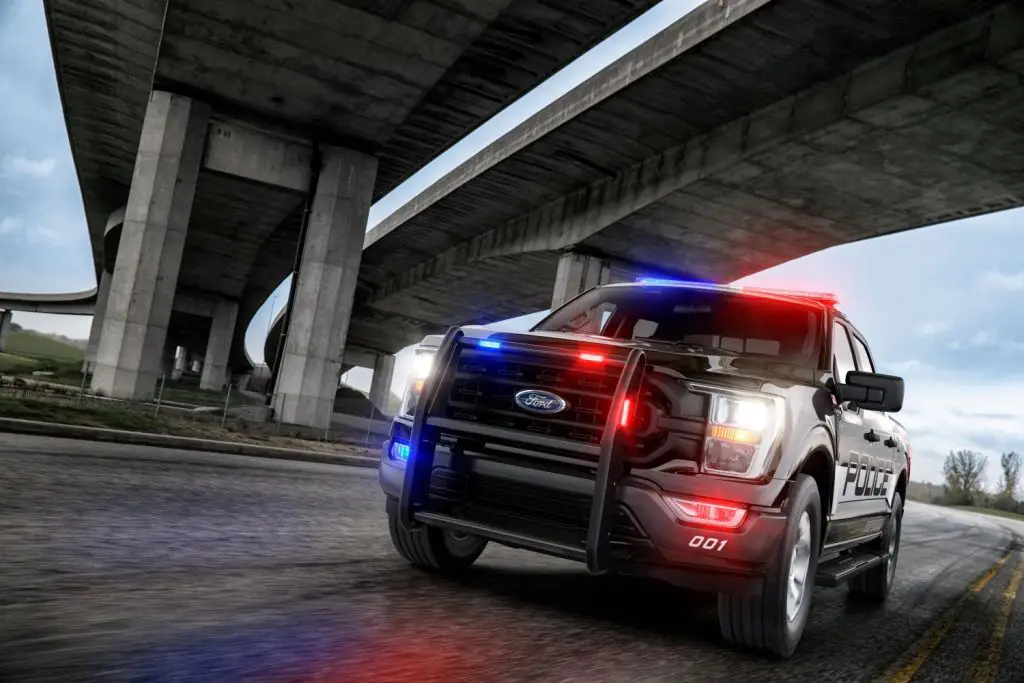 The Michigan State Police just wrapped up its testing of the new pickup, and the results are undoubtedly impressive. The F-150 Police Responder accelerated from 0-60 miles per hour in 5.4 seconds, which is 1.2 seconds quicker than its predecessor and 0.4 seconds better than the next quickest competitor.
Getting from a standstill to 100 miles per hour takes a mere 13.1 seconds, which is 3.7 seconds faster than the outgoing model, as well as 0.8 seconds quicker than the closest competitor, with the quarter-mile coming in 14.4 seconds – one full second better than the truck's predecessor and 0.4 seconds quicker than the competition.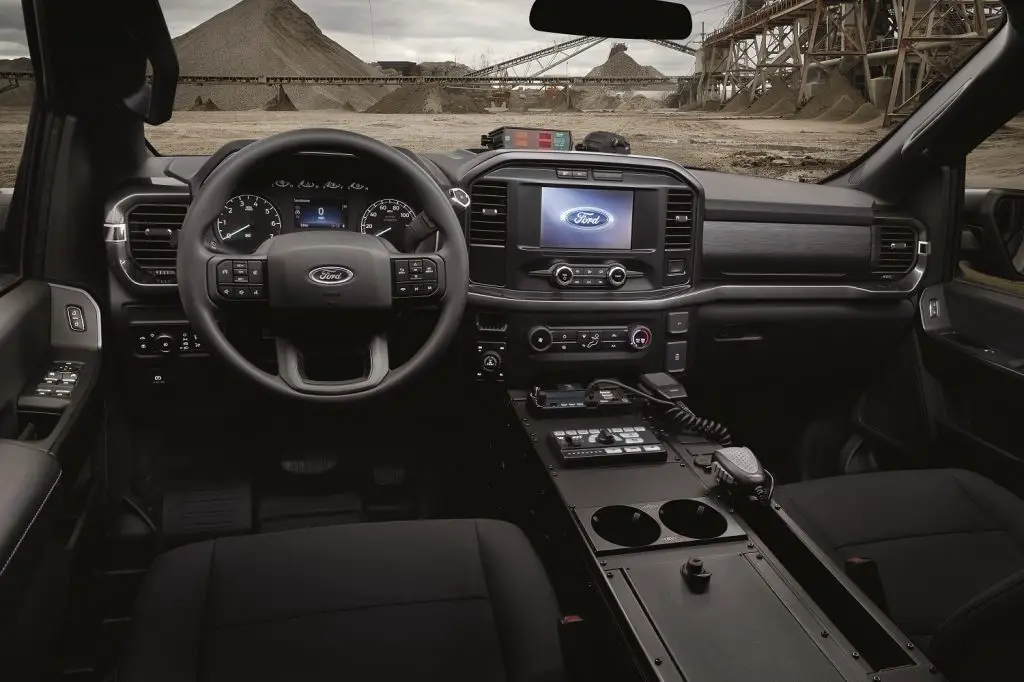 "Vehicle acceleration and speed contribute to how quickly first responders can safely arrive at an emergency scene," said Greg Ebel, Ford police vehicle brand manager. "Shaving even a few seconds off response times can make a big difference. Whether responding to an accident on the highway or a distress call from somewhere off-road, law enforcement officers can count on 2021 F-150 Police Responder to get them there fast."
Cornering performance is vastly improved as well, as the 2021 F-150 Police Responder shaved 3.6 seconds off its prior best lap time in Los Angeles and 5.8 seconds in Michigan while being tested by those areas' respective police departments. The former was a bit slower than the latter thanks to the addition of 400 pounds of cargo.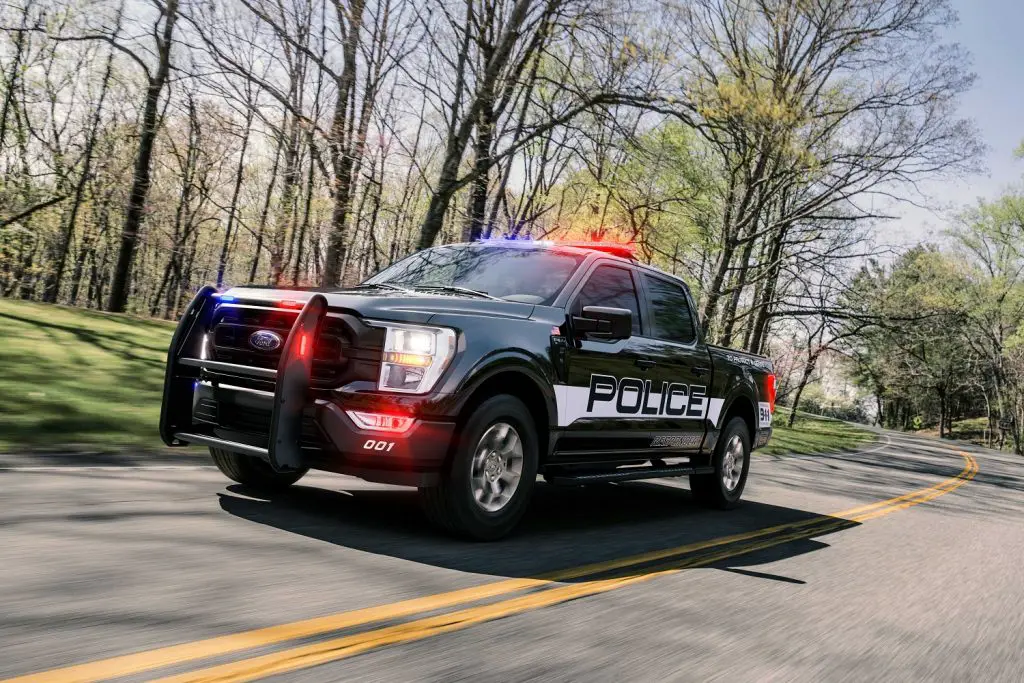 "The vehicle dynamics course is where the entire vehicle is put to the test," explained Allen Magolan, Ford police vehicles integration manager. "It shows how well the vehicle's systems work together to deliver the performance an officer relies on in an unpredictable high-speed situation – its acceleration, straight-line speed, cornering, and overall performance."
Ford achieved these improvements in performance in a variety of ways other than its obvious power boost. Other tricks of the trade include a new torque-on-demand 4×4 transfer case and automatic four-wheel-drive mode.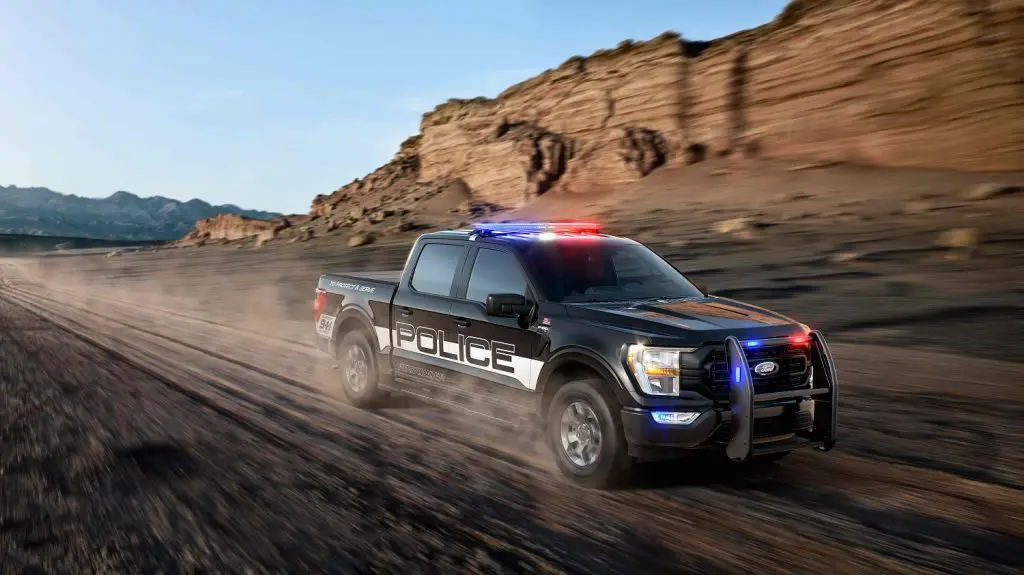 The 2021 Ford F-150 Police Responder is produced at the Ford Kansas City Assembly Plant and will launch this fall.
We'll have more on the F-150 Police Responder soon, so be sure and subscribe to Ford Authority for the latest Ford F-Series news, Ford F-150 news, and continuous Ford news coverage.