Former Ford Motor Company engineer and now consultant and YouTuber Sandy Munro has been in the midst of a 2021 Ford Mustang Mach-E disassembly project in recent weeks. After first praising the Mach-E's undercarriage and suspension, Munro went on to express disappointment at what he found underneath the EV's frunk liner. Now, he's back with a new video that dives into the Mach-E's door assembly and the fascinating tech that lies within.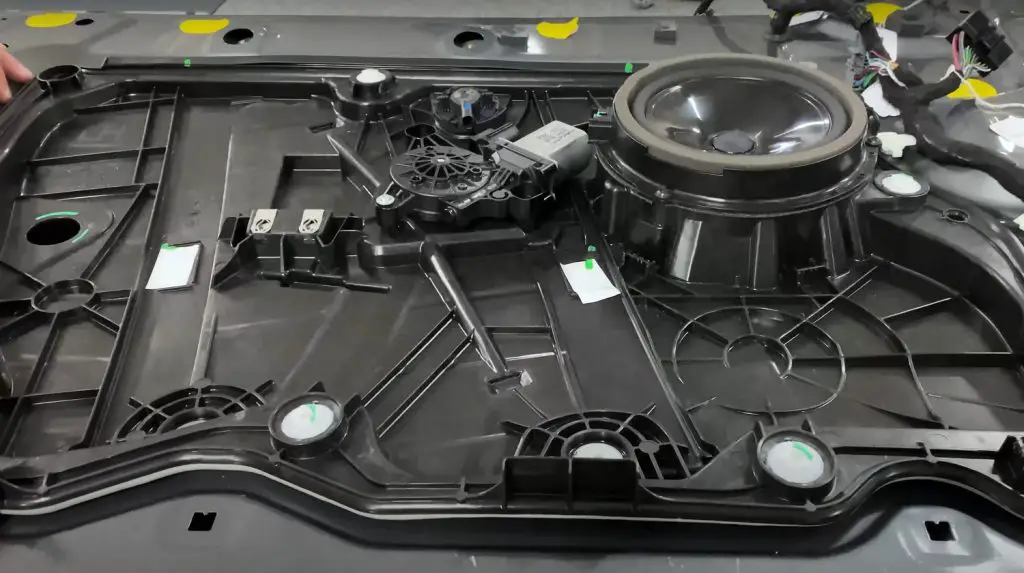 Munro's team had already removed the doors in the last video, but this time around, they've disassembled them to see how they tick. The entire door module comes from a third-party supplier, so the automaker simply bolts it in place when it assembles each Ford Mustang Mach-E. What's particularly interesting about this portion of the Mach-E disassembly are its quarter-turn fasteners, however.
Previously seen in the Ford Explorer and Ford Escape, the quarter-turn fasteners are used to attach the module to the door frame. The fasteners are designed specifically to fit inside the module and come already installed from the supplier. This means that Ford's assemblers only have to turn them slightly to lock the fasteners in place with an audible click to confirm they're secure. The fasteners also feature arrows the make quality checks extremely easy.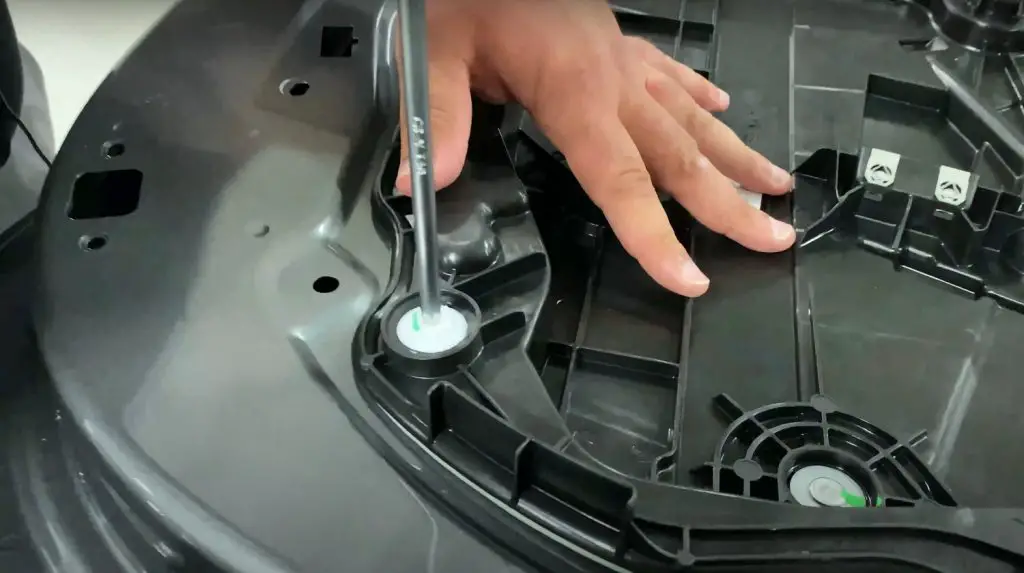 This is a far superior setup to what's found in the Tesla Model Y, which utilizes 11 threaded fasteners to hold the door module in place. It's not a terrible solution, but one that's far more complicated than the Mach-E's. Additionally, Munro's team praises Ford's decision to integrate the window regulator into the module, which reduces the number of fasteners needed as well as the weight of the door assembly. By comparison, the Model Y uses steel rails and more fasteners, which costs more and weighs more.
Munro does point out that Ford could take it one step further and replace the quarter-turn fasteners with ones that simply slide in and snap into place, which would make the assembly process even simpler.
Regardless, he moves on to discuss the design of the Mach-E door's "kickstand," which is designed to prevent the doors from closing on someone's hand once they've been popped open – another ingenious design that could once again be made better if it wasn't put together with screws. But then again, that's why Munro's company exists in the first place – to point these little things out.
We'll have more interesting videos like this to share soon, so be sure and subscribe to Ford Authority for more Mustang Mach-E news and ongoing Ford news coverage.