The 2021 Ford Mustang Mach-E first arrived at dealers in late 2020, but many owners have already reported extensively on its performance and unique quirks. One of those owners just so happens to be Sandy Munro, a former Ford engineer who operates automotive consulting firm Munro & Associates, Inc. The firm recently expanded its online presence through YouTube, and are currently disassembling Ford's first dedicated EV to find out if The Blue Oval did a good job engineering the crossover. Fortunately, Munro and his colleagues have largely concluded that Ford did indeed do its engineering homework with the vehicle, and this latest in-depth analysis of its front end is no exception, although the duo looking at the area did find some places where the Mach-E could be improved.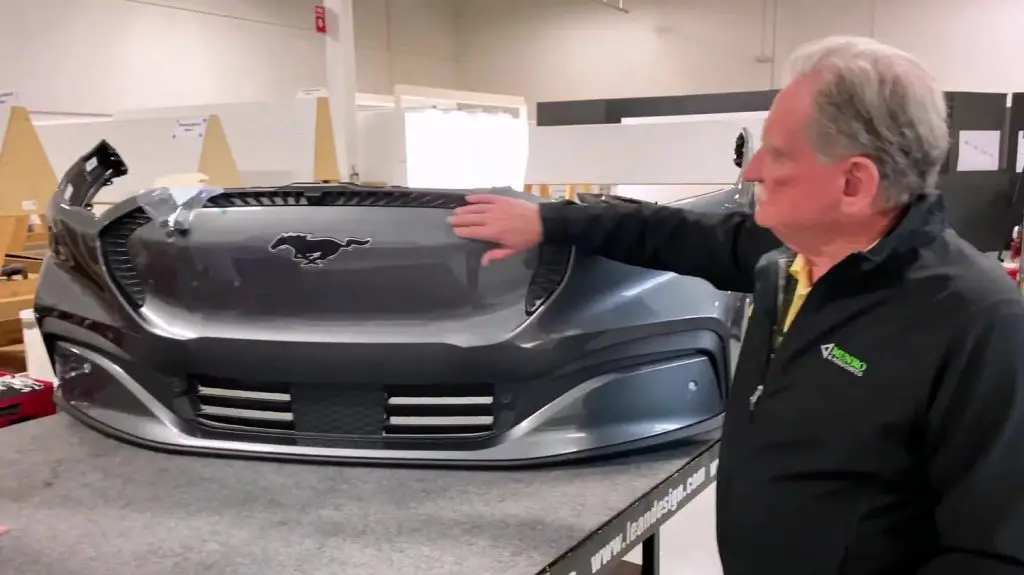 For this latest video, the team looked primarily at the front end of the 2021 Ford Mustang Mach-E, particularly its various components, along with the front fascia. Munro and his colleague complimented Ford for the compact construction of the air intake, condenser, and radiator, which enabled the company to put in the frunk, otherwise known as a front trunk. According to the duo, Volkswagen couldn't install a similar feature in the 2021 ID.4 specifically because those components were too big for one.
Additionally, Munro had nothing but praise for the front fascia, for several reasons. For starters, it's a single part item, which greatly reduces complexity and manufacturing cost. And for the items that connect to the fascia, they're pretty much all snap-on parts, making it easy to assemble by workers on the line and less expensive to boot, as screws and fasteners would make things expensive.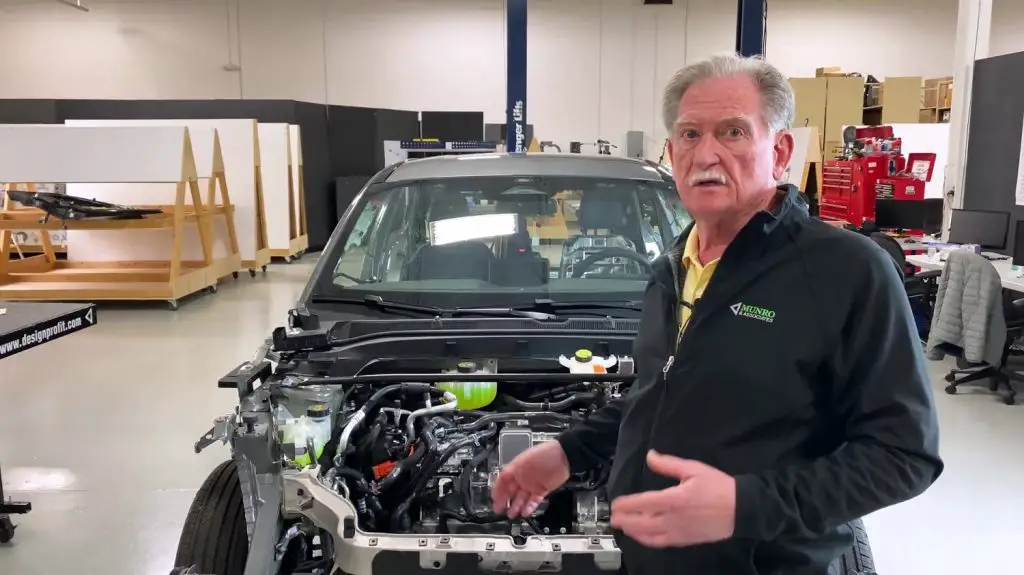 For their next area of analysis, the duo focused the SORB (small overlap rigid barrier) section of the 2021 Ford Mustang Mach-E, an area that is of particular interest to Munro. According to the engineer, The Blue Oval equipped the electric crossover with either an aluminum or magnesium front crash beam ahead of the frunk, both of which are superior to a steel beam because both can better absorb energy in the event of an impact. That decision seems to have paid off, because the IIHS awarded the crossover with the prestigious Top Safety Pick safety rating.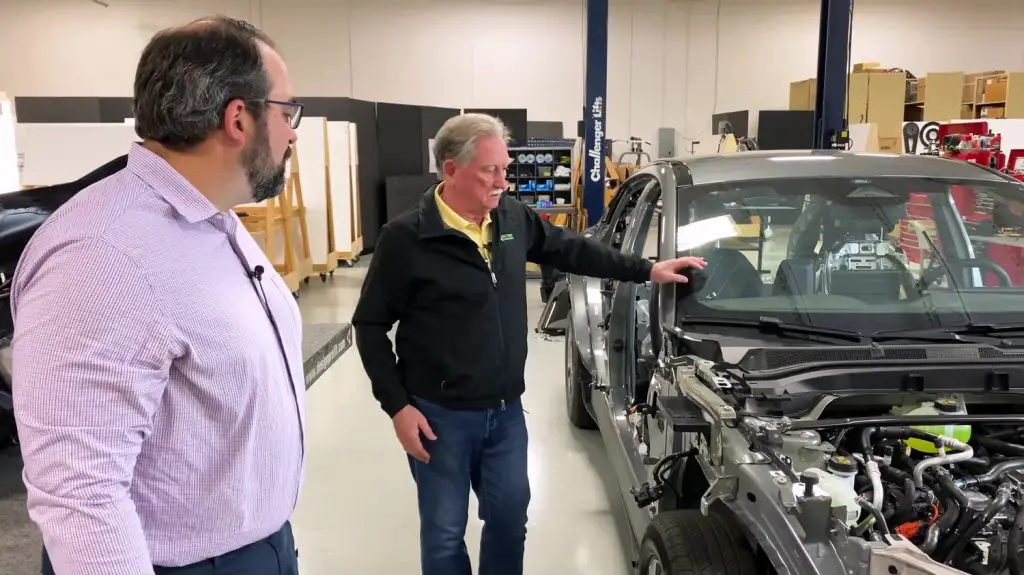 However, Munro's latest Mustang Mach-E deep-dive wasn't entirely positive. According to the engineer, Ford could have packaged some components underneath the front passenger fender better while simultaneously reducing complexity. That's because an electrical box relies on a completely separate shelf that is most likely quite expensive to manufacture. He also disliked how some metal stamping around the box features a unique piece of stamping instead of smaller brackets. Munro concluded that Ford could create some smaller, identical brackets to save a significant amount of cost and material waste in that area.
Ultimately, Munro and company came off quite impressed with how Ford engineered the front end of the Mustang Mach-E, despite having some reservations about certain aspects of its construction. Aside from being a fascinating look into the inner workings of the vehicle, the video should definitely provide solace to early Mach-E adopters that Ford put a commendable level of effort into the EV.
We'll have more interesting videos like this to share soon, so be sure and subscribe to Ford Authority for more Mustang Mach-E news and ongoing Ford news coverage.