Former Ford Motor Company engineer and current consultant and YouTuber Sandy Munro has been working on deconstructing a 2021 Ford Mustang Mach-E in recent weeks. After first praising the Mach-E's undercarriage and suspension, Munro went on to express disappointment at what he found underneath the crossover's frunk liner and show appreciation for the Mach-E's door assembly. Now, he's back with a new video that analyzes the Mach-E rear end, which reveals some pros and some cons.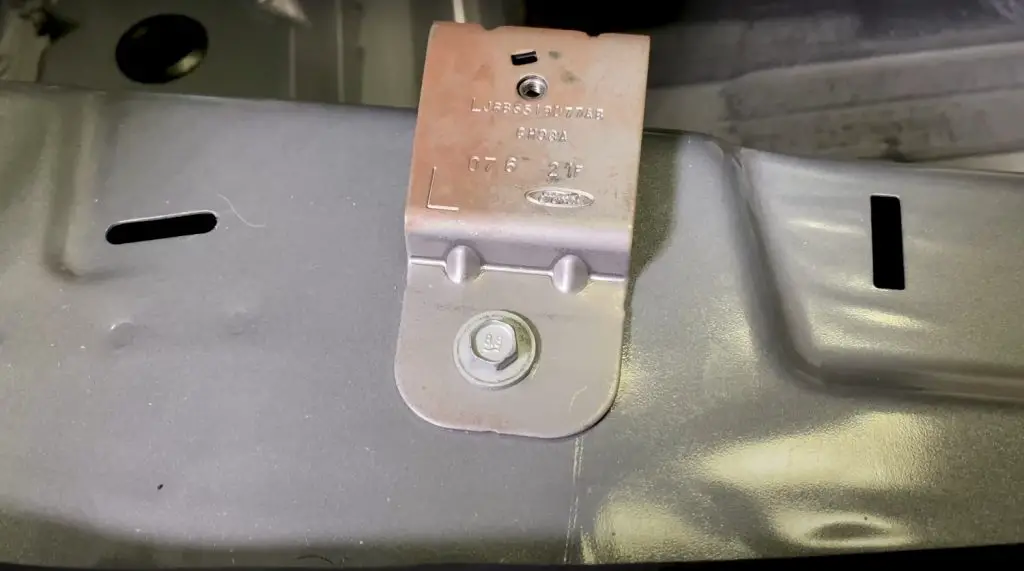 The Mach-E rear end inspection begins with the rear seat and the rest of the interior removed, which gives us a good look at what's going on underneath. The first thing Munro points out is the vehicle's hatch scuff plate, which uses two bolts to hold it in place. The engineer says that he'd rather see it snap in place, however, which would save time and money.
The next problem is a bolted-on piece of metal that lies underneath, which, as Munro says, "is what happens when the interior people and the sheetmetal people don't quite talk to each other at the right time." Munro says that instead of the afterthought piece, Ford could have simply put a little "bump" in the sheetmetal to accomplish the same task.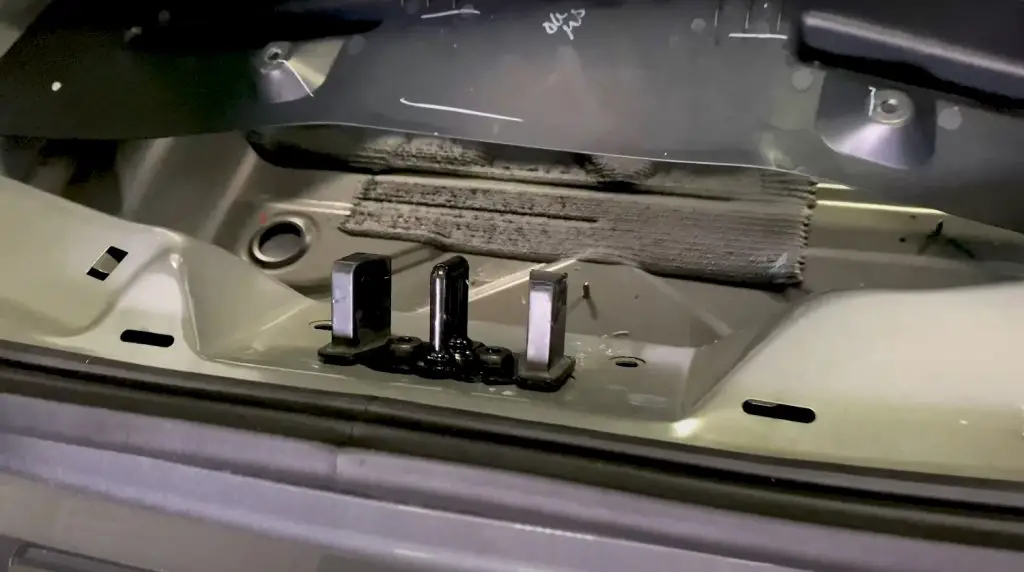 On the bright side, Munro praises the Ford Mustang Mach-E's two wedges that lie on each side of the latch for the rear hatch, which makes it much easier to align properly. There are also some genius "bumpers" in the rails that make it simple to ensure panel gaps are perfect. Meanwhile, Henkel attachments in the rear quarters make it easier for workers to seal gaps where robotic arms can't quite reach.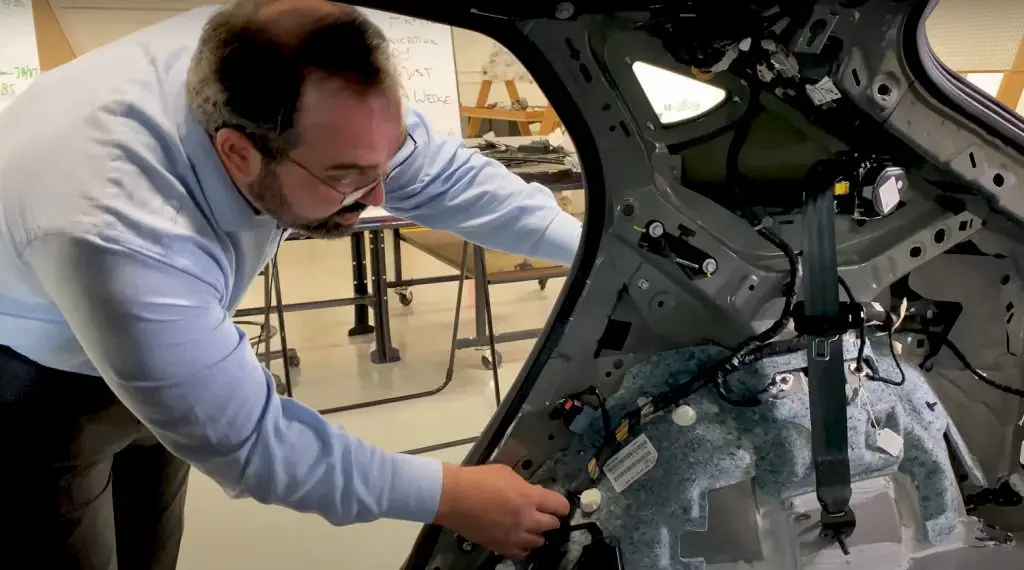 Munro goes on to praise the extra work Ford put in to eliminate NVH (noise, vibration, and harshness), as well as the way the rear seat is reinforced for crash safety standards. The wiring for the rear seats is routed into a trough of its own, which eliminates the need for extra clips. As a bonus, that wiring is also secured with the same clip that holds NVH components in place.
Overall, there is clearly some clever engineering that went into the Mach-E rear end, including a bunch of little things that the average consumer likely won't ever see for themselves. However, they will realize the benefits of that engineering in a number of ways.
We'll have more interesting videos like this to share soon, so be sure and subscribe to Ford Authority for more Mustang Mach-E news and ongoing Ford news coverage.