Former Ford engineer, owner of engineering consulting firm Munro & Associates, Inc., and YouTuber Sandy Munro has been working on disassembling and examining a 2021 Ford Mustang Mach-E for weeks now. After first praising the Mach-E's undercarriage, Munro went on to express disappointment at what he found underneath the crossover's frunk liner, praise the door assembly, express mixed feelings about what lies in the rear cargo area, examine the pillars, and compliment the front end. Now, the latest video in this series takes on the Mach-E seat disassembly process.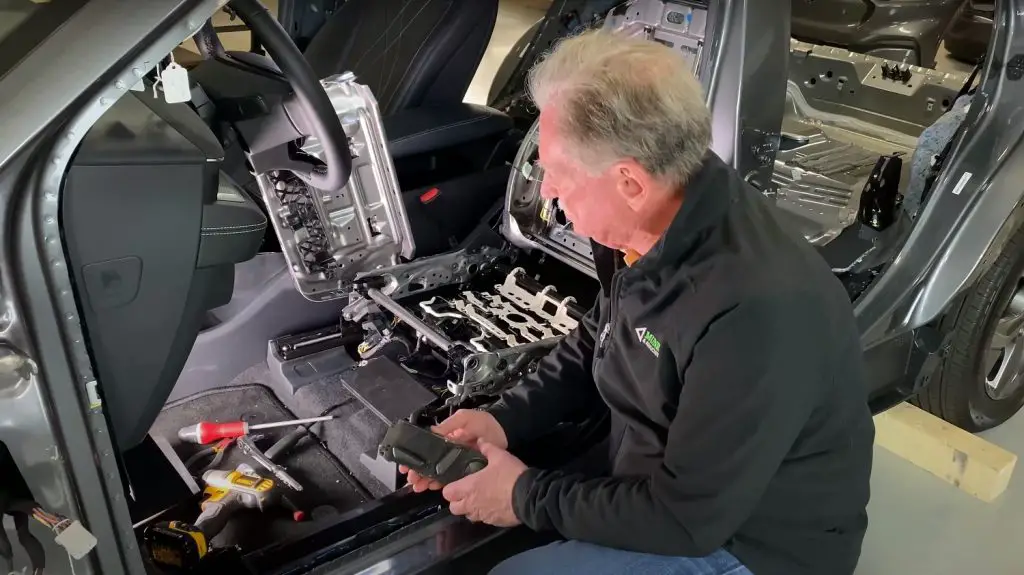 Ford calls the Mach-E seat an eight-way unit, though Munro prefers to refer to it as six-way adjustable with two-way lumbar support. Regardless, the outside portion of the seat is pretty normal, with the typical foam and cover material, but there's also a heating element inside. The materials are held together with the typical hog rings and bands. Nothing unusual or earth-shattering here.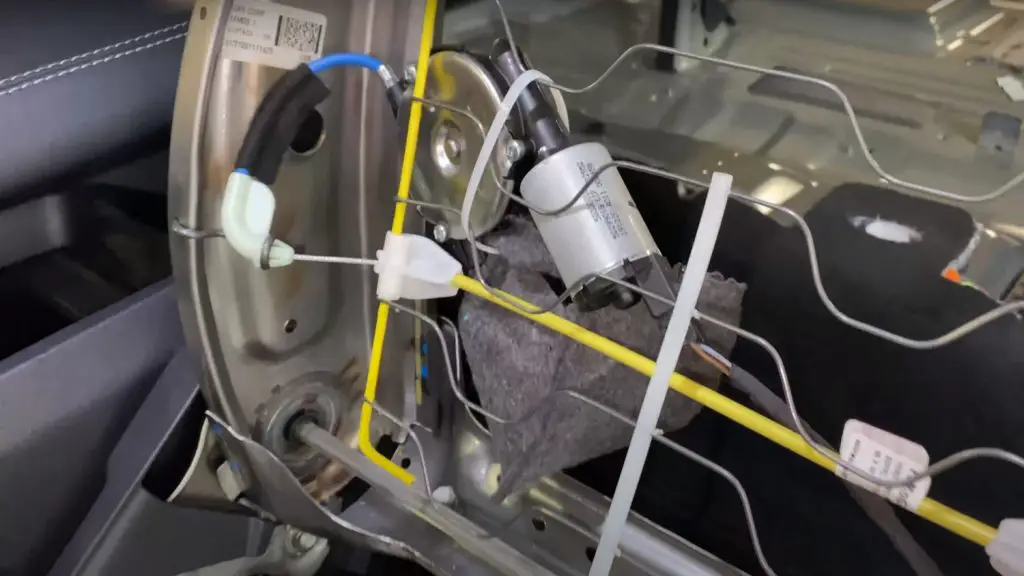 Underneath the skin, the Mach-E seat features a smart module that controls the seat's features. It's held in place with a unique "high" screw that's similar to a wood screw that's radiused to make it easier to install. Munro also praises the Torx bolts used to hold the seat components together. There's also a motor with a reducer, which moves the seat based on input from the control panel on the side. Similarly, a shaft leading to a set of links raises the seat up and down.
In the seatback, another motor moves that part of the seat back and forth with its own shaft and reducer. The lumbar support in the back of the seat is controlled by another motor and a winder that moves a wired section around. It's admittedly a simple yet effective setup that's not unique to the Ford Mustang Mach-E, but for those that have never seen how a seat works before, it's also quite interesting.
We'll have more on the Mach-E soon, so be sure and subscribe to Ford Authority for more Mustang Mach-E news and ongoing Ford news coverage.