Sandy Munro, a former Ford Motor Company engineer who later opened his own consulting firm and now makes some pretty fascinating YouTube content, has been in the midst of a 2021 Ford Mustang Mach-E teardown in recent weeks. Most recently, that includes disassembling the frunk area to get a better look at the EV's cooling system, which leads to some interesting discoveries.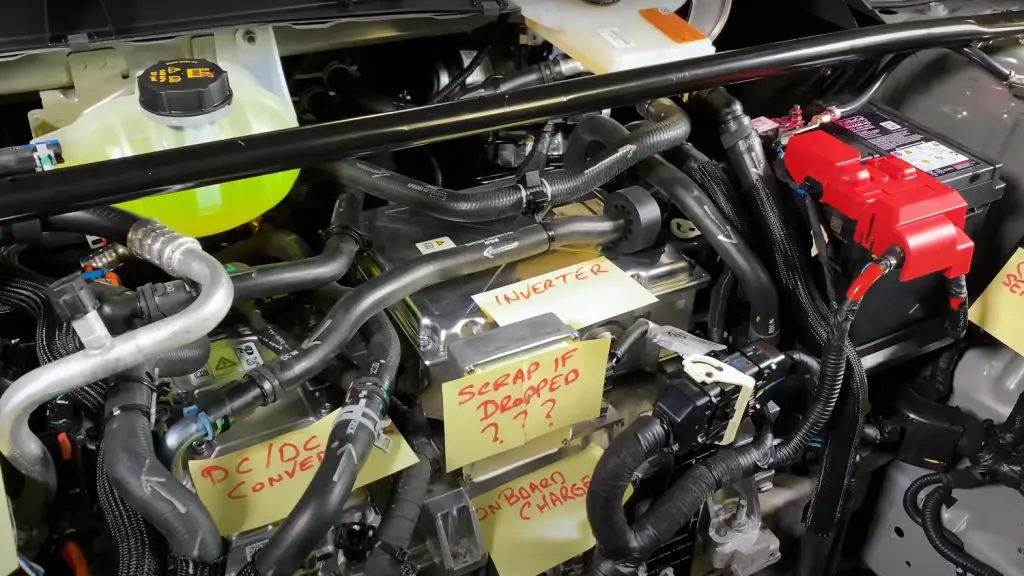 Humorously, Munro pulls the frunk liner out and faints at what he sees, which is a bit dramatic, even by his own admission. Regardless, Munro admits that he was "shocked" to see the number of components that lie underneath. That includes the inverter, compressor, DC/DC converter, onboard charger, a total of four pumps, a heat sink, and a whole slew of hoses, to name a few.
Munro then studies the setup to try and figure out how the cooling system works but doesn't really like what he sees. That includes a total of 31 spring clips/clamps, 14 COTS connectors, and various other connectors that Munro says tend to leak over time. He also criticizes the fact that there are so many components stuffed in this one space, which will make it difficult to work on when that time inevitably comes.
During the Mach-E teardown, Munro also compares the EV's frunk to its main rival – the Tesla Model Y. He points out the fact that the Model Y has fewer components in the frunk liner itself, and is a more elegant design overall, without all the unnecessary holes present in the Ford's plastic liner. Underneath, the Tesla has far less components and hoses as well, with higher quality fasteners holding it all together.
This is a stark contrast to Munro's prior praise for the Mach-E's suspension and undercarriage, though the former engineer does note that the Ford's cooling system is superior to the one present in the Volkswagen ID.4, as well as the Polestar 2, which is a bit more expensive than the Mach-E.
It's worth noting, of course, that the Ford Mustang Mach-E is The Blue Oval's first mass-produced EV, while Tesla has been making them for nearly a decade. Little details like this are bound to improve over time, and we imagine they will. We're also interested to see Munro get his hands on a Ford F-150 Lightning at some point in the future to see if FoMoCo makes any changes to these components in one of its next electric vehicles.
We'll have more interesting videos like this to share soon, so be sure and subscribe to Ford Authority for more Mustang Mach-E news and ongoing Ford news coverage.