It's been nearly two weeks since the all-electric 2022 Ford F-150 Lightning was revealed in a rather spectacular fashion that followed months of spied prototypes, speculation, and leaks. But until now, we had yet to see a Ford F-150 Lightning prototype out driving around in the real world, at least one not covered in heavy camouflage. But now, we have a host of pictures to share that show exactly that.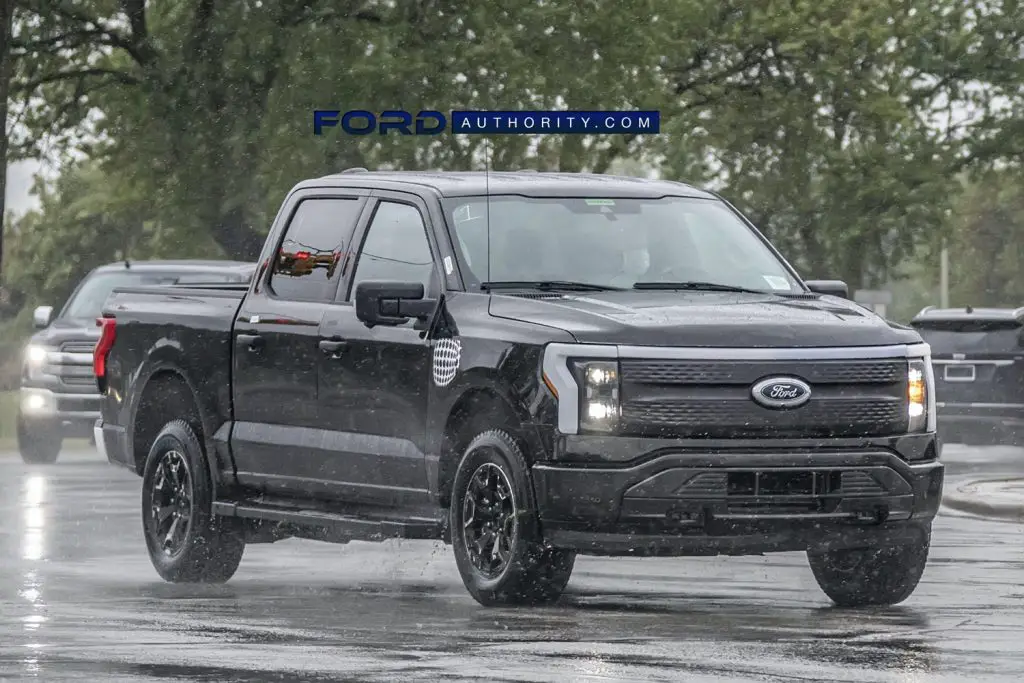 This particular Ford F-150 Lightning prototype is wearing essentially zero camo, save for a small piece covering the front fender badges and part of the rear bumper, strangely enough. Perhaps the automaker figures that since the Lightning looks a lot like the regular 2021 Ford F-150, no one would notice. However, that large front light bar is a pretty dead giveaway.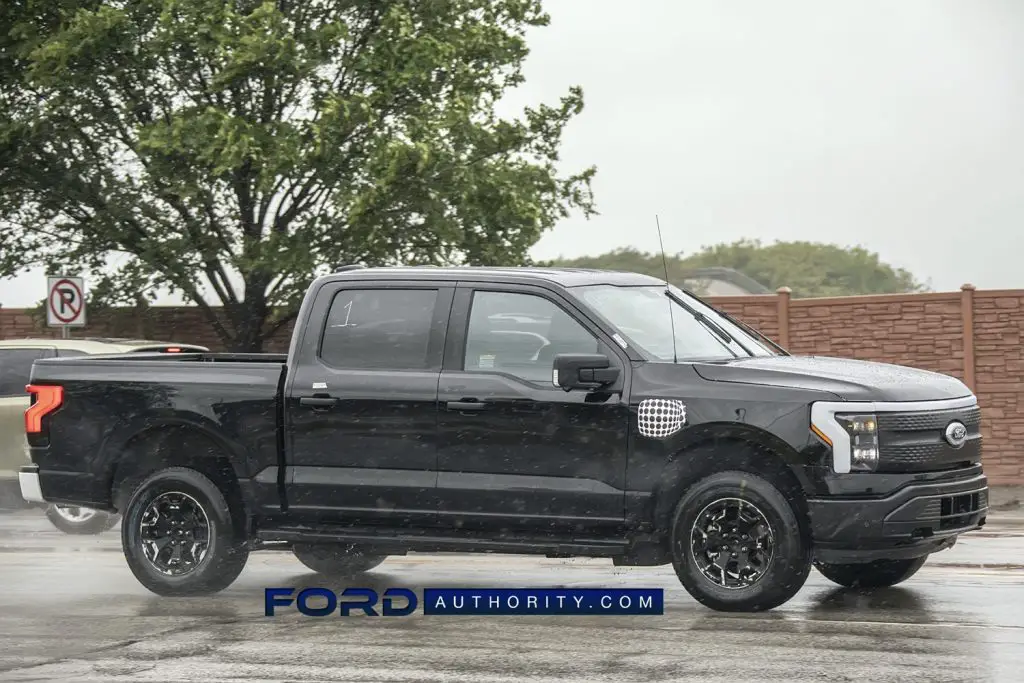 This prototype has fixed running boards and fancier wheels than the commercial-oriented Pro model, but lacks the full-length rear light bar of the higher-trim Lariat and Platinum. Thus, it looks like an XLT to us, but since the badges are covered up, it's difficult to tell for sure.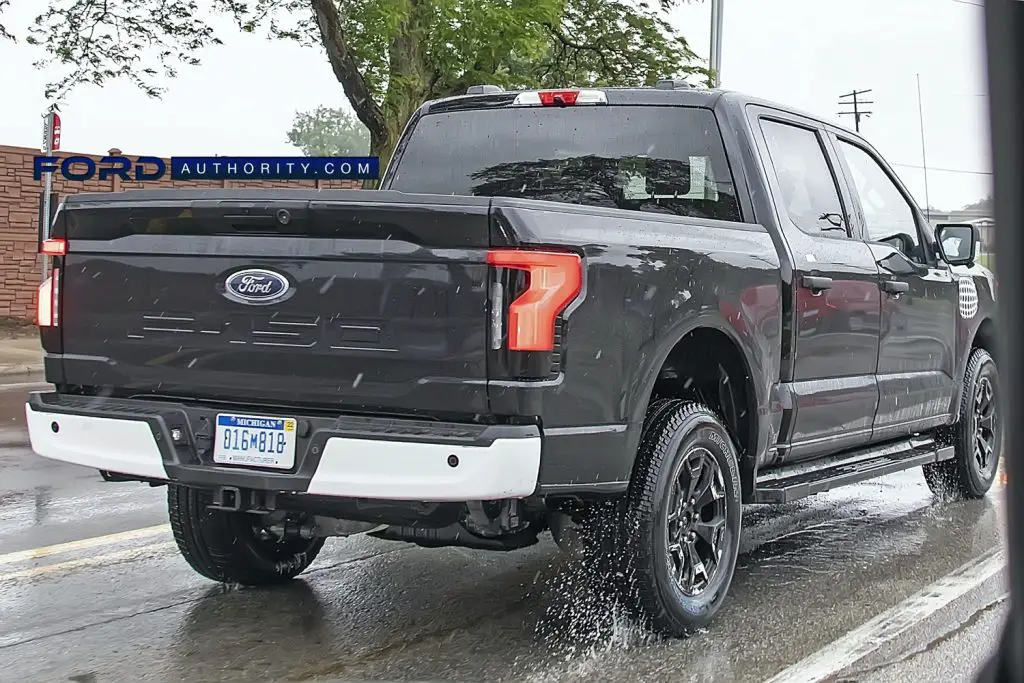 This particular Lightning is also completely blacked out, with black bumpers, wheels, running boards, door handles, side mirrors, and front grille for a nice, sporty appearance. It's unclear if this pickup is carrying the standard range, 230-mile battery pack, or the extended range unit that offers an EPA-estimate 300 miles of range, though those numbers could potentially be vastly underrated.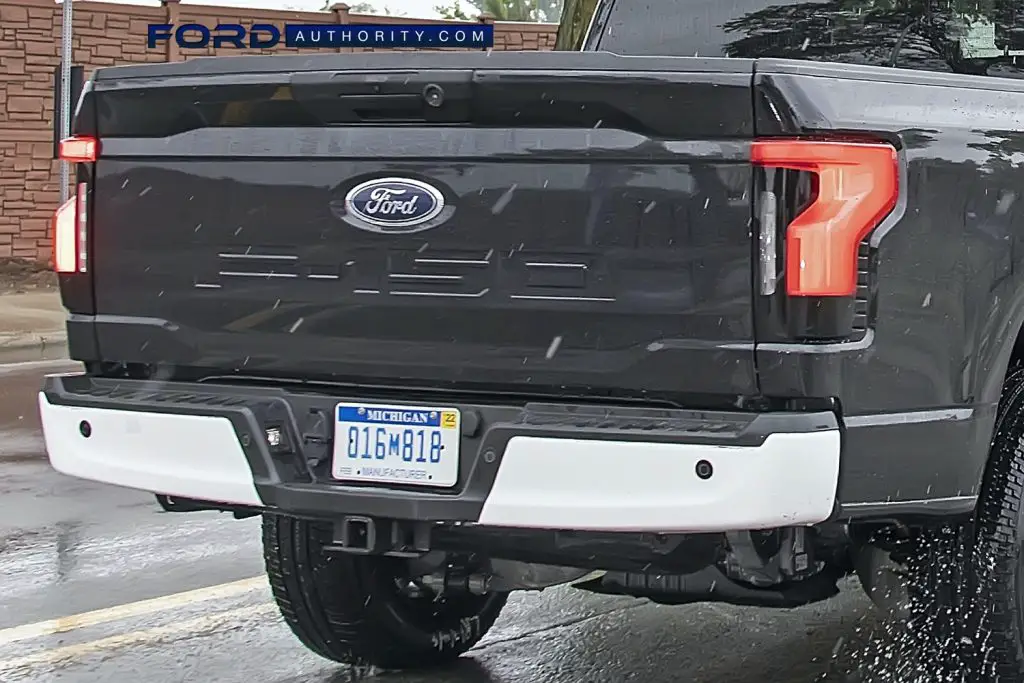 So far, buyers have shown quite a bit of enthusiasm in the Lightning, as Ford's first-ever all-electric F-150 secured 20,000 reservations in 12 hours and 70,000 in the first week they were available. Aside from packing a host of cool features like the ability to power an entire house for days, the Lightning is also the most powerful pickup in the F-150 lineup, producing 426 horsepower and 775 pound-feet of torque in standard range form and 563 horsepower and 775 pound-feet of torque with the extended range battery.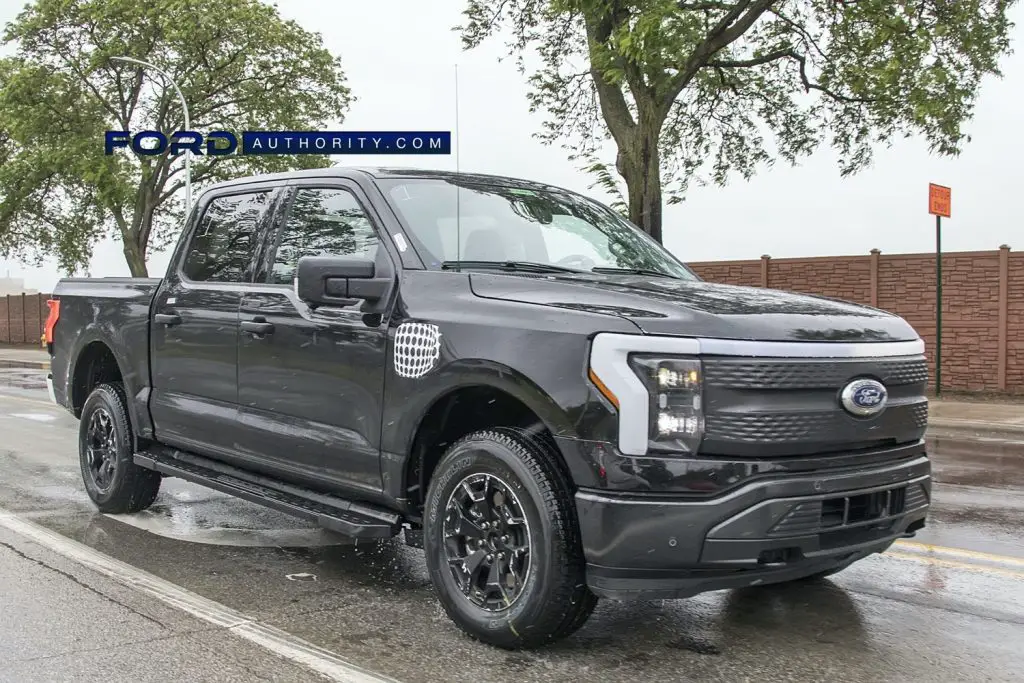 The F-150 Lightning is scheduled to launch in the spring of 2022 and will start out at $39,974 for the Pro model with the standard range battery and $52,974 for the XLT. Pricing for the Lariat and Platinum trims has not yet been announced. The F-150 Lightning will be produced at the new Ford Rouge Electric Vehicle Center in Dearborn, Michigan, though bodywork will be completed alongside ICE-powered Ford F-150 models at the Ford Dearborn Truck Plant.
We'll have more on the F-150 Lightning very soon, so be sure and subscribe to Ford Authority for the latest Ford F-Series news, Ford F-150 news, F-150 Lightning news, and ongoing Ford news coverage.