Last fall, Nissan revealed the Z Proto, a thinly-disguised concept car preview of a new, forthcoming Z model, which is expected to be called the 400Z. Reviving the "Z" moniker is a big deal for the Japanese automaker, which has applied that designation to its performance vehicles since the 1970s. Now, we have a reveal date for the production version of the Z Proto – the 2022 Nissan 400Z – and it's set for August 17th, 2021.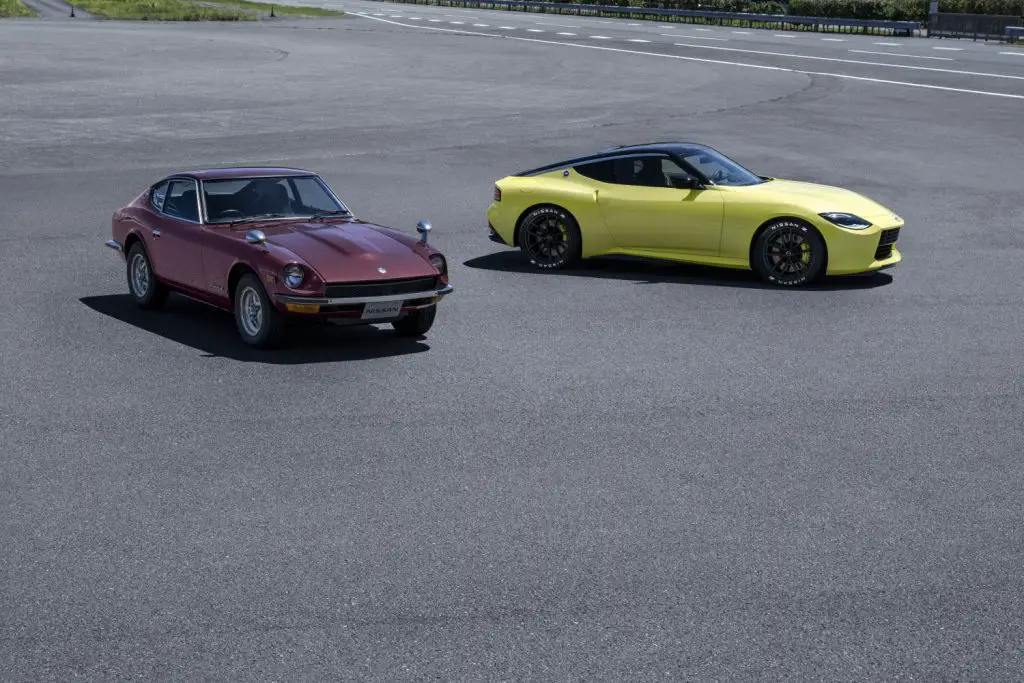 When it launches later this year, the 2022 Nissan 400Z will compete with a variety of other sports cars on the market, including the Ford Mustang. Aside from the fact that they're both two-door, rear-wheel-drive sports cars, however, that's pretty much where the similarities end. While the Mustang GT relies on Ford's naturally-aspirated 5.0L Coyote V8 for power, the 400Z is expected to be powered by a twin-turbo 3.0L V6 with around 400 horsepower.
Purists will be happy to know that a six-speed manual transmission will come as standard equipment, with an automatic gearbox also available as an option. As far as styling goes, well, the 400Z is decidedly retro-futuristic, paying proper homage to its predecessors like the 240Z and 300ZX, with obvious influences from modern Jaguar and Aston Martin models. In terms of size, the Z Proto is five inches longer than the current 370Z.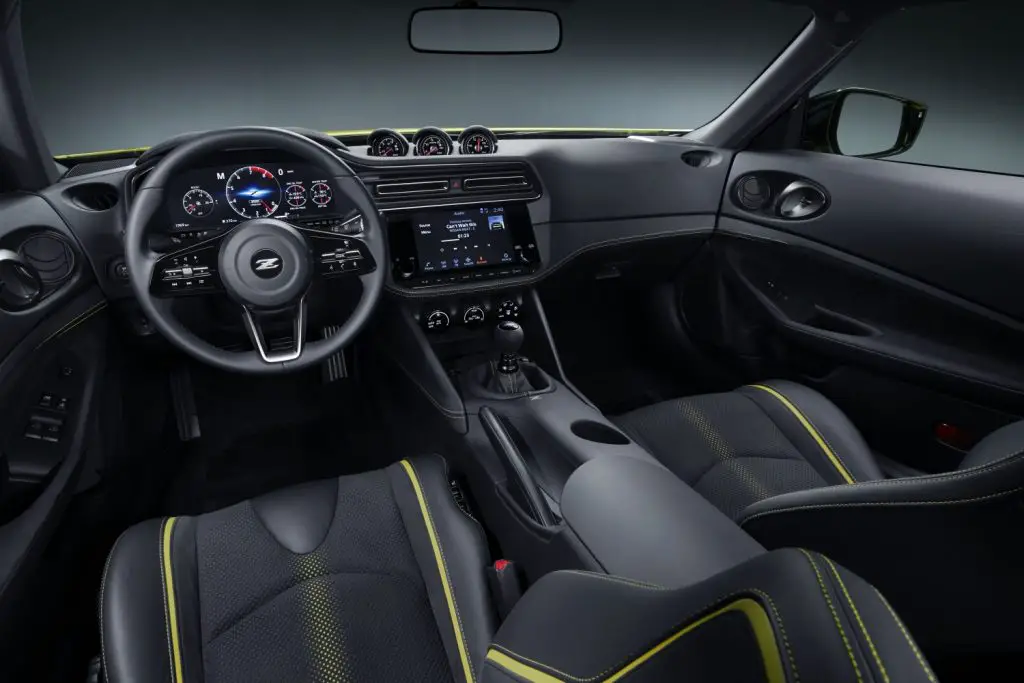 Most expect the production version of the 400Z to look mostly identical to the Z Proto concept, albeit with a few minor tweaks. The interior of the concept looks production-ready as well, with a throwback three gauge pod on top of the dash, a 12.3-inch digital gauge cluster, and a large infotainment screen, with stitching and piping that matches the vibrant exterior hue.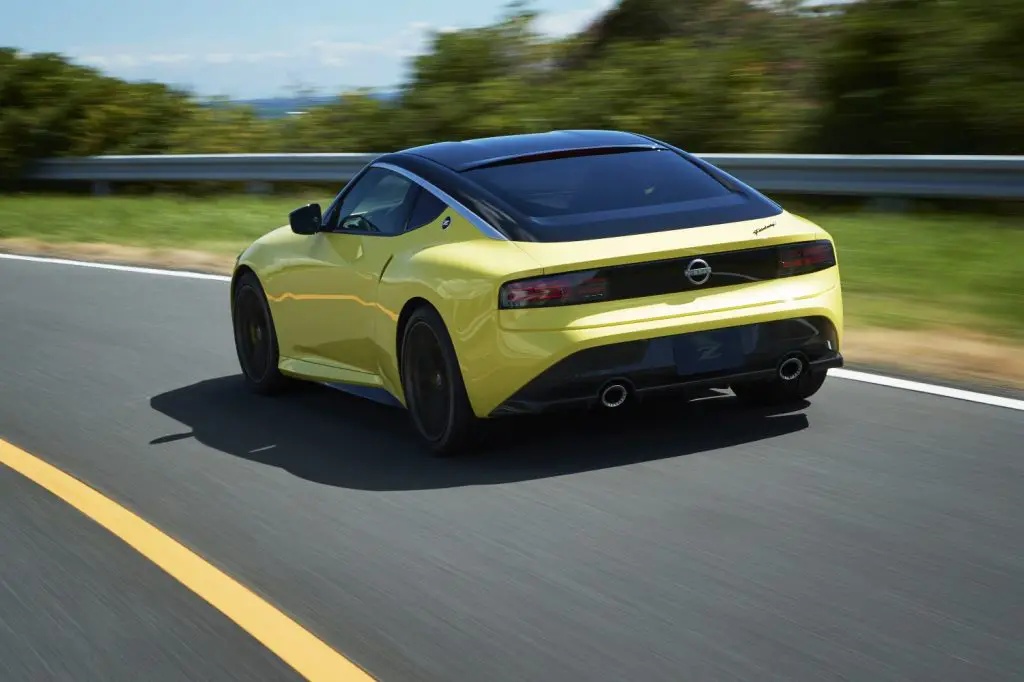 Pricing for the 2022 Nissan 400Z hasn't yet been announced, but it's expected to land somewhere in the $40k range.
We'll have more on the 400Z and all of Ford's competition soon, so be sure to subscribe to Ford Authority for more Ford Mustang news and around-the-clock Ford news coverage.