It's been over a decade since Toyota's full-size pickup could credibly challenge Ford's crown jewel, the F-150, in most competitive metrics. But later this year, that could certainly change, as the first official image of the 2022 Toyota Tundra materialized on social media on Friday evening, confirming the Japanese automaker's latest and greatest effort to make inroads in a segment traditionally dominated by the likes of Ford, General Motors, and Stellantis.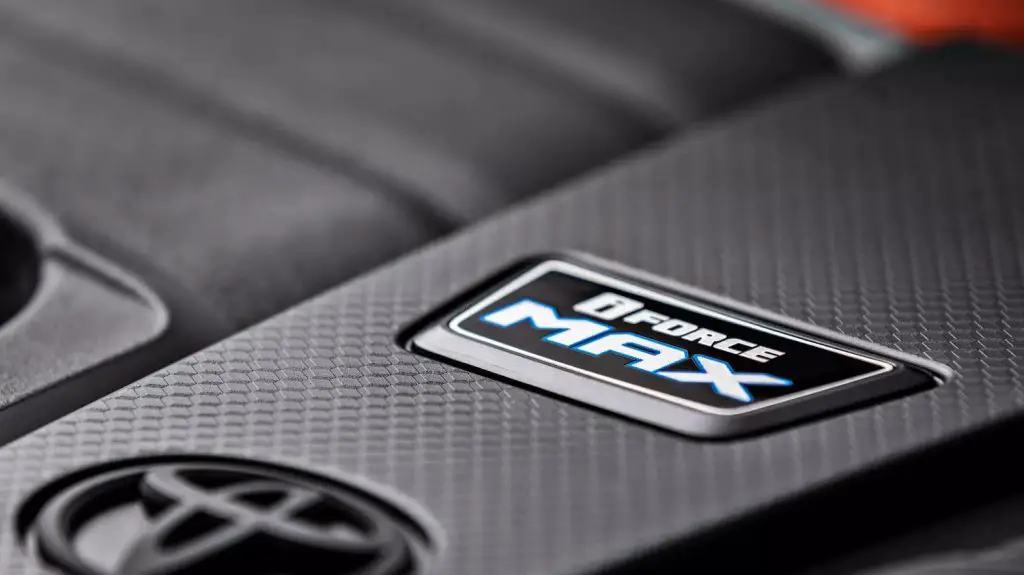 Toyota decided to partially reveal the upcoming 2021 Ford F-150 rival after several fuzzy images of a 2022 Toyota Tundra TRD Pro surfaced on an enthusiast forum. While the company has thus far remained virtually silent on details, it did make public a photo of its engine bay, which showed a cover emblazoned with an "iForce Max" badge. The current model features a 5.7L iForce V8 powerplant, good for 381 horsepower and 401 pound-feet of torque. That output compares unfavorably to the Ford 5.0L Coyote V8, which is newer, more efficient, and slightly more powerful in its current form, as it churns out a healthy 400 horsepower and 410 pound-feet of torque.
It stands to reason then that this image portends the arrival of either a vastly updated engine or an all-new extension of the iForce family. Toyota, which does not currently see fully electric vehicles as the way forward, is banking hard on efficient internal combustion technology and hybrid powertrains, so a twin-turbo V6 isn't outside the realm of possibility, and neither is an electrified variant of that engine, which would plausibly serve as a direct competitor to the Ford 3.5L PowerBoost V6.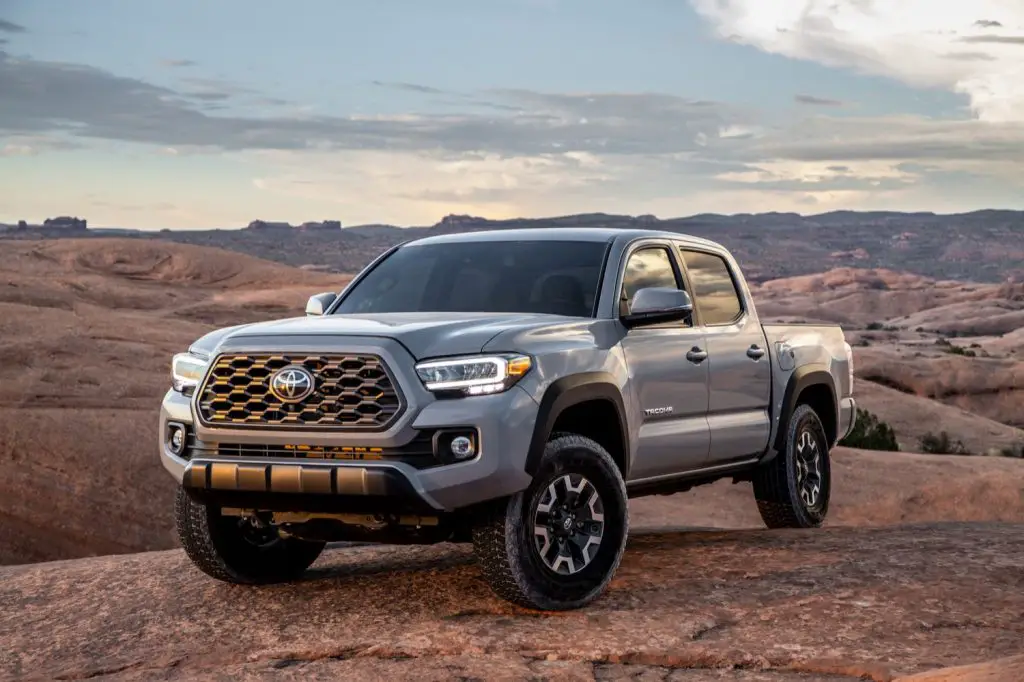 It's worth mentioning that the full-size truck arena is essentially the only segment where Toyota badly trails Ford. In most other segments, the Japanese automaker currently holds an advantage over its American rival. The 2021 Toyota Rav4 and Tacoma are handily outselling the 2021 Ford Escape and 2021 Ford Ranger, respectively, although the latter vehicle has made inroads into the mid-size truck segment as of late. Additionally, the Toyota Highlander tends to beat the Ford Explorer in retail sales on a regular basis. And that's to say nothing of their passenger car lineup, which almost certainly was a mitigating factor towards the demise of Ford's own sedan lineup over the past several years. A competitive 2022 Toyota Tundra would certainly complicate things for The Blue Oval if it could muster up some bite to go along with its bark, which is essentially what this newly released image amounts to at this point in time.
In any event, we'll be keeping tabs on Toyota's extremely long and drawn-out drip feed of information on the 2022 Toyota Tundra. The company is going to have a hard time rivaling the likes of the 2021 Ford F-150 Tremor and Raptor, not to mention the 2022 F-150 Lightning. That said, Toyota has remained a relentless thorn in Ford's backside for decades, so this fight is bound to produce some major fireworks.
Don't forget to subscribe to Ford Authority for the latest Ford F-150 news and continuous Ford news coverage.