We've seen our fair share of crazy crashes in recent years, including cars that run into houses, fences, bodies of water, and pretty much anything else imaginable. But for whatever reason, there also seems to be an epidemic involving vehicles crashing into pools. We're not sure why this is happening, but it is, and quite frequently. The latest example of this comes to us from South Carolina, where the driver of a first-gen Ford Escape lost control and wound up crashing into someone's under-construction pool.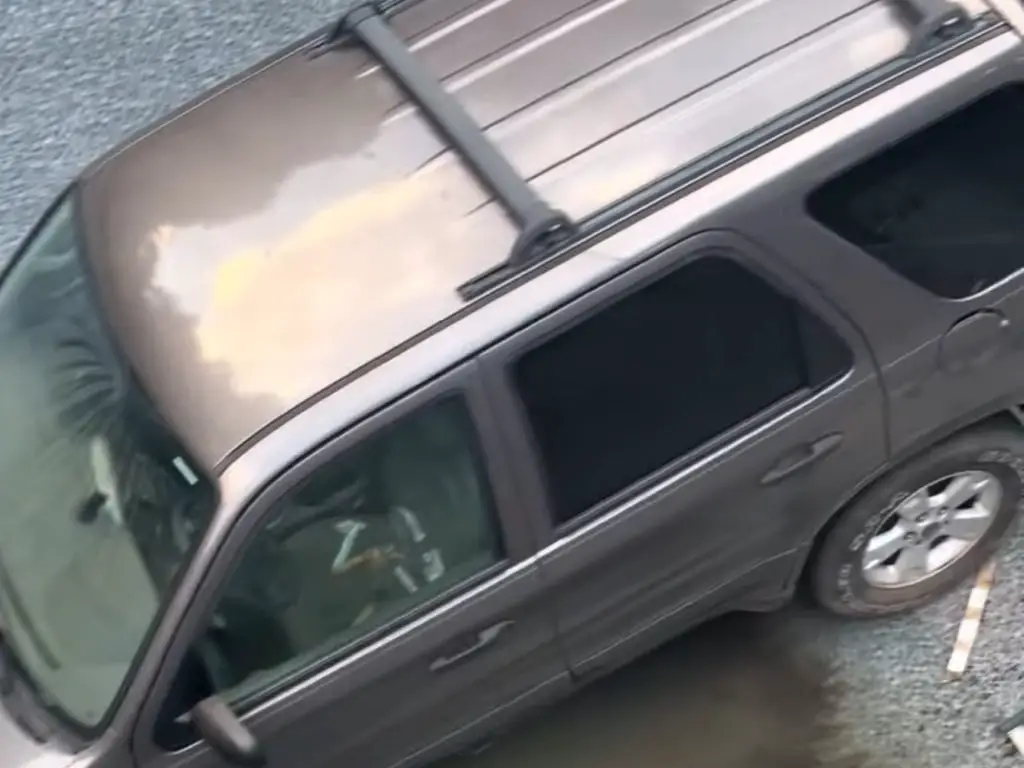 We can't imagine what it would feel like to wake up and find a first-gen Ford Escape taking an impromptu swim in our fancy new pool, but to her credit, the narrator of this video (and owner of the property) seems to be taking it about as well as one possibly could. She points out that the crossover caused around $50,000 in damage, and making matters worse, the driver doesn't have insurance.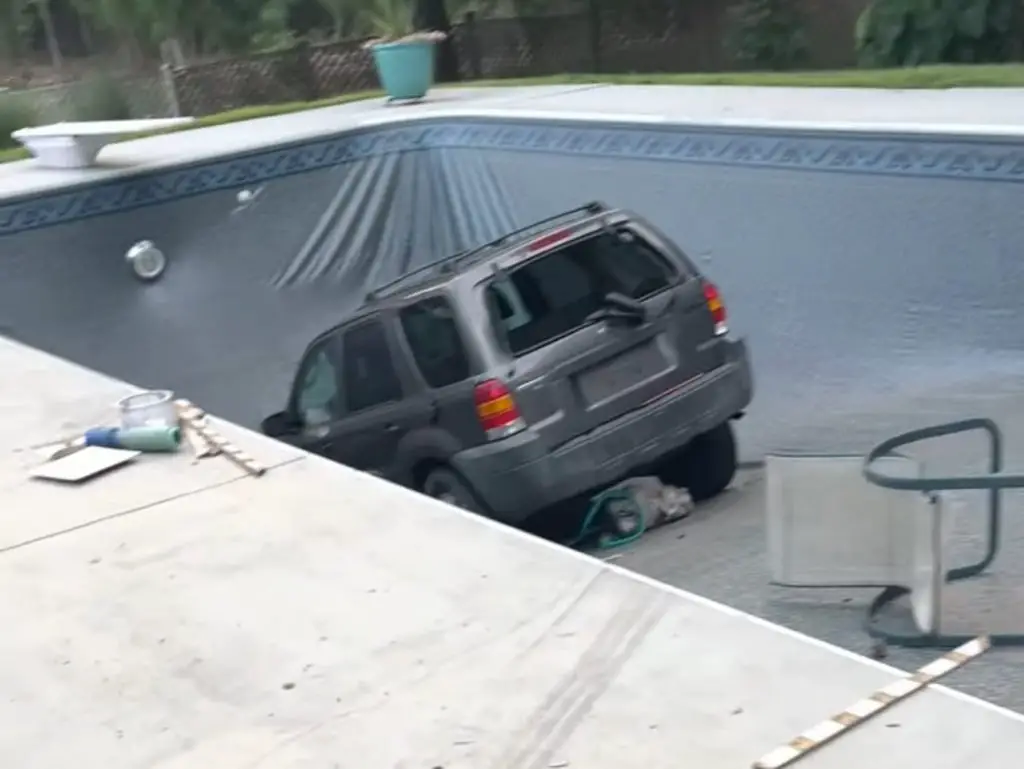 Thus, it seems like homeowner's insurance will be called upon to take care of this mess, which is quite literally a mess. The Escape leaked all sorts of fluid in the pool when it crashed, nose first, into the bottom, including gas, antifreeze, and maybe even some battery acid. But to the driver's credit, it at least looks like they tried to stop, as there are tire marks on the concrete surrounding the pool.
Regardless, this is not something anyone wants to see when they wake up in the morning and head out to the pool to enjoy some coffee and the morning paper. Whether it was caused by a distracted, sleepy, or intoxicated driver is unclear, but these sorts of accidents are happening far too often these days.
We'll have more crazy videos like this to share soon, so be sure and subscribe to Ford Authority for more Ford Escape news and non-stop Ford news coverage.