Earlier this year, Ford Authority spotted a Ford Bronco Raptor (formerly known as the Ford Bronco Warthog) prototype that also featured a hybrid powertrain, a fact made obvious by its orange high voltage (HV) cable, typically used in hybrid vehicles, which was wrapped around part of the transmission tunnel and transaxle covering. Now, Ford Authority has spied a rather unusual Ford Bronco hybrid prototype with a variety of interesting features.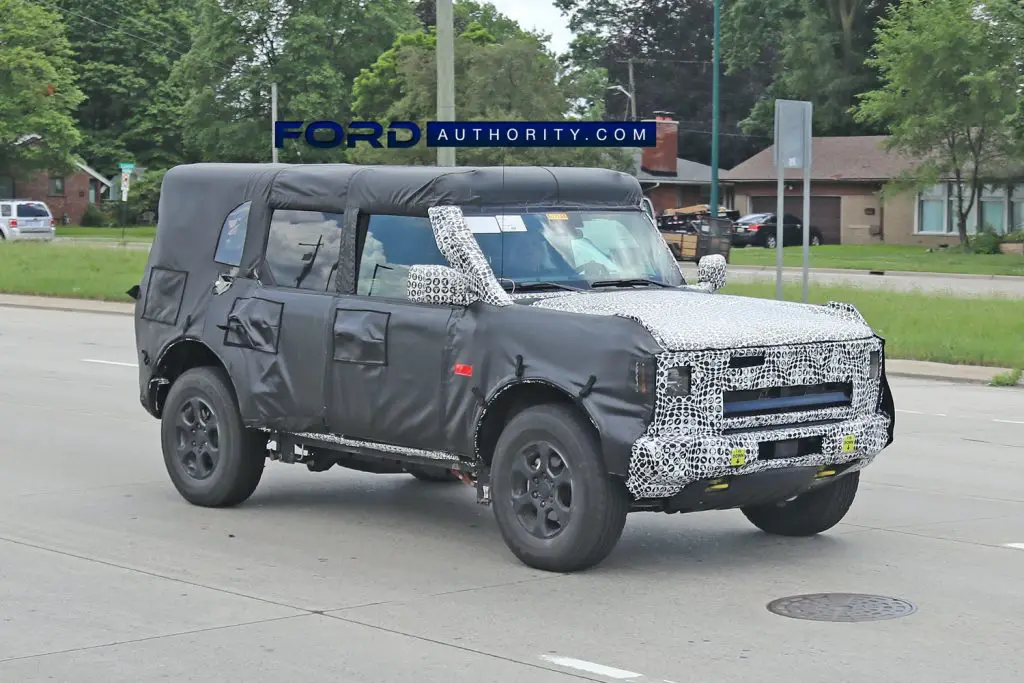 For starters, there is some extra hardware hanging underneath this Ford Bronco hybrid prototype, as well as the familiar orange hybrid cable present on the prior prototype that confirms that it is indeed a hybrid. The Bronco also features a strange-looking exhaust that is typically found on vehicles an automaker is emissions testing. Fittingly, this prototype was spotted entering an EPA facility.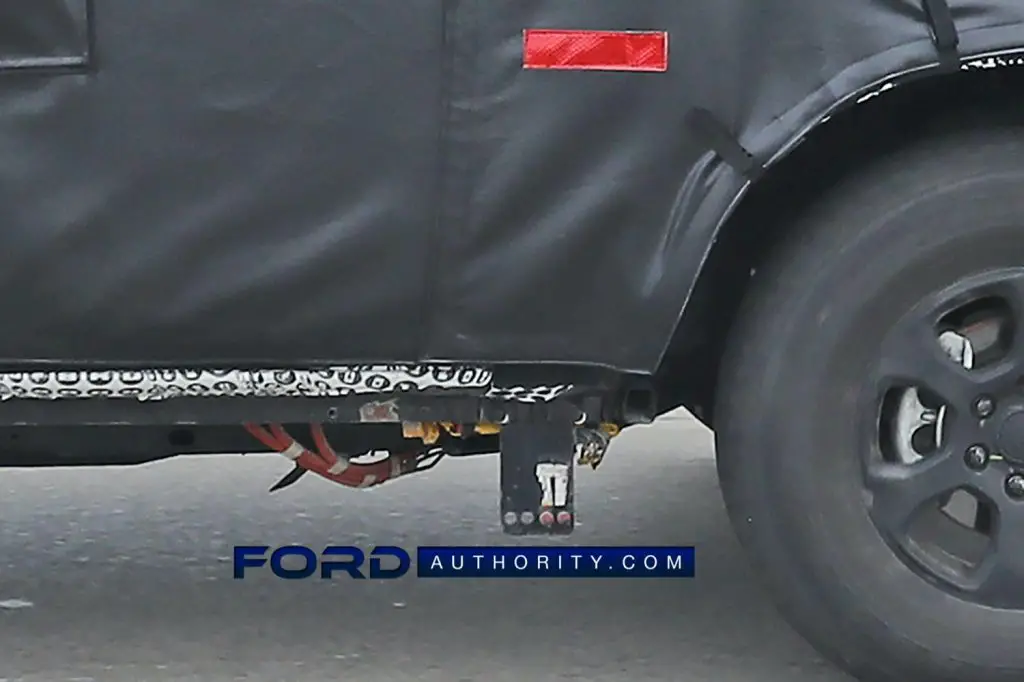 Additionally, this prototype is wearing some rather skinny tires compared to every other Bronco model we've seen to date, as well as an unusual front fascia with an offset "hole" in it. One of the strangest things present on this particular prototype, however, is the snorkel on the A-pillar – something we typically see on off-road vehicles – which has a cable going into it. Finally, there's a raised section on the roof, covered in camo, that could be hiding a solar roof.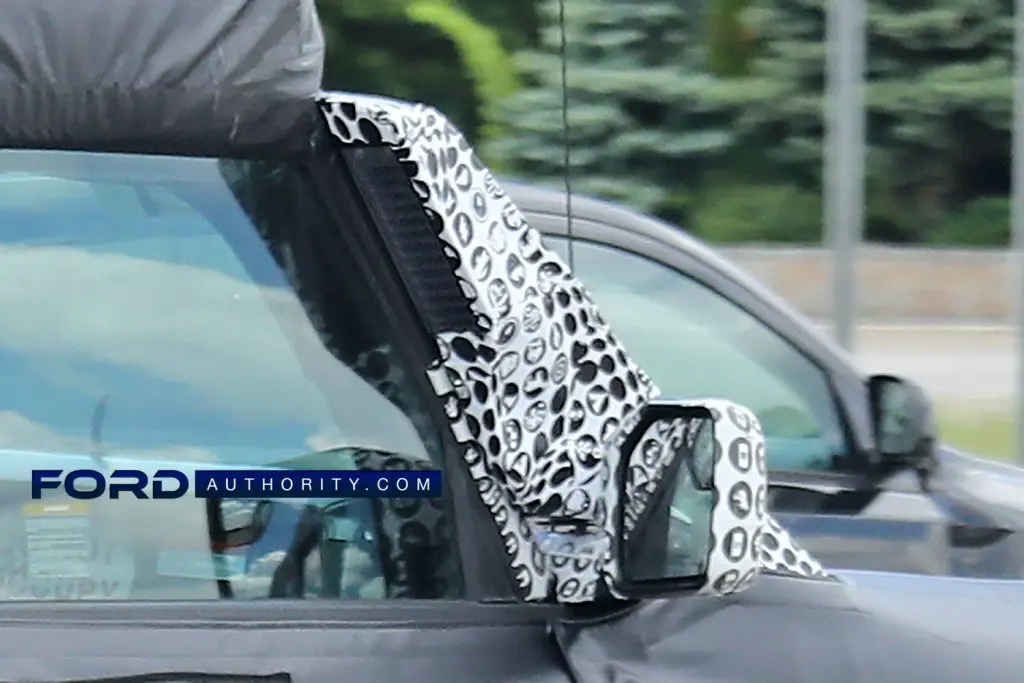 The Ford Bronco hybrid prototype is wearing a new white camo design with a variety of symbols encased in black circles. One of those symbols is a lightning bolt, which could very well be a nod to the vehicle's hybrid powertrain. As we saw with a Bronco Raptor prototype some time ago, Ford has been more than willing to offer up hints about its future vehicles via these types of Easter eggs.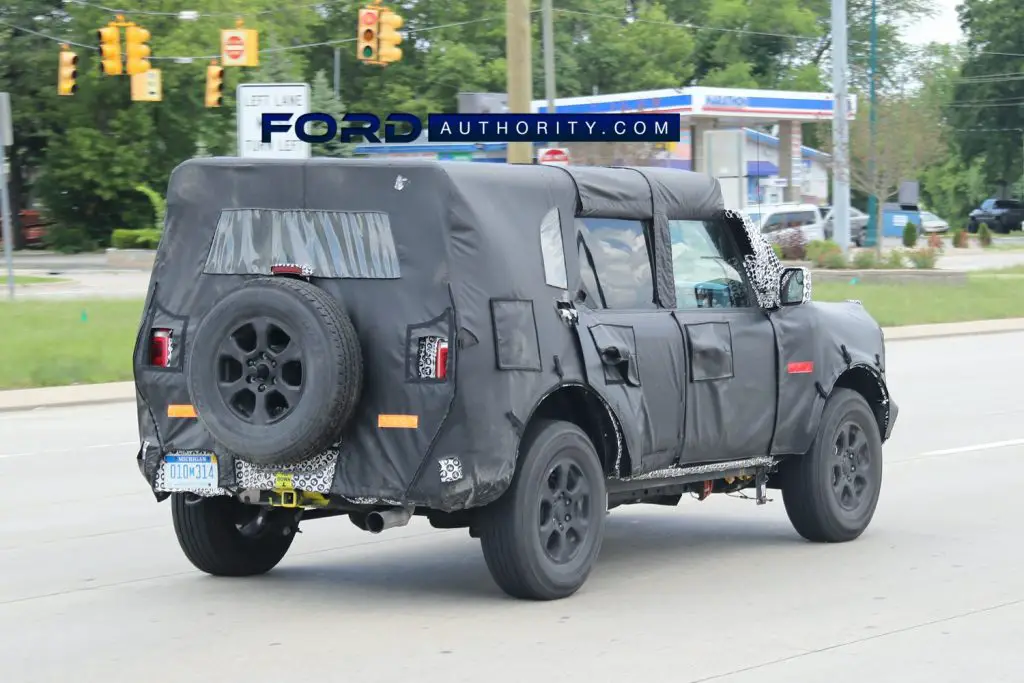 Regardless, a Bronco hybrid makes a lot of sense as a direct competitor to the Jeep Wrangler 4xe, a plug-in hybrid powered by a 2.0L turbocharged I-4 coupled with engine and transmission-mounted motor-generator units to produce 375 horsepower and 470 pound-feet of torque, with 22 miles of electric-only driving range.
We'll have more on this unusual Bronco prototype soon, so be sure and subscribe to Ford Authority for more Ford Bronco news and around-the-clock Ford news coverage.