Ford has invested heavily in self-driving technology in recent years, mostly in partnership with Argo AI. The duo has been testing in six U.S. cities for several years now as both prepare to launch a commercial autonomous vehicle service in 2022, with plans to expand to Europe beginning with Germany later this year. Ford sunk $1 billion into Argo AI back in 2017, while Volkswagen recently invested $2.6 billion, and the company is also reportedly mulling the idea of going public as soon as this year. Now, Ford is teaming up with Hermes – one of the UK's largest parcel delivery companies – to launch a new Self-Driving Vehicle Research Program.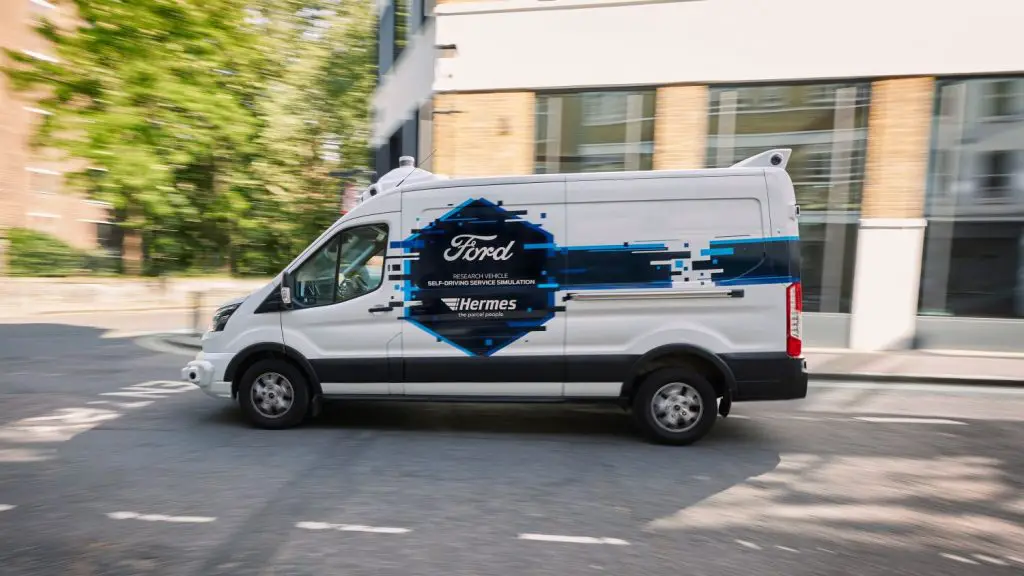 The Self-Driving Vehicle Research Program is designed to demonstrate the benefits of autonomous vehicles to businesses while adhering to current laws and regulations. As such, specially-outfitted Ford Transit vans, designed to look just like driverless vehicles, will feature a hidden "Human Car Seat" inside that allows a person to drive while still giving the impression that this is a self-driving vehicle.
However, the hidden driver will not participate in the typical job duties of loading or unloading goods or handing packages to recipients. Instead, couriers at each location will utilize a smartphone app that allows them to schedule a delivery, be alerted when it arrives, and even remotely unlock the vehicle and retrieve the package.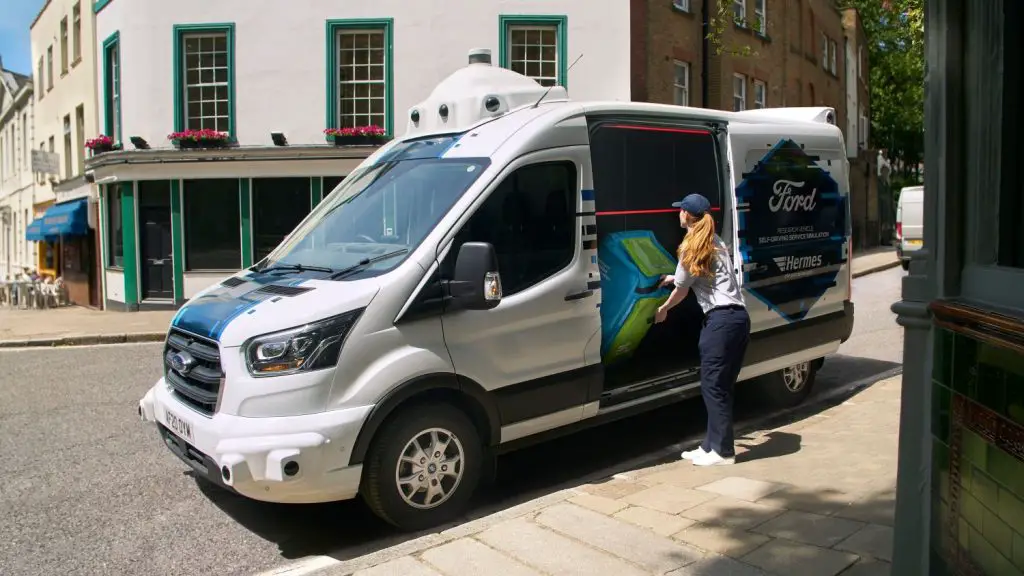 "As we plan to bring autonomous vehicles to the roads, it is important that we focus not only on enabling the technology but on enabling our customers' businesses," said Richard Balch, director, Autonomous Vehicles and Mobility, Ford of Europe. "Clearly, there is no better way to identify how they may need to adapt than to experience those processes in real life."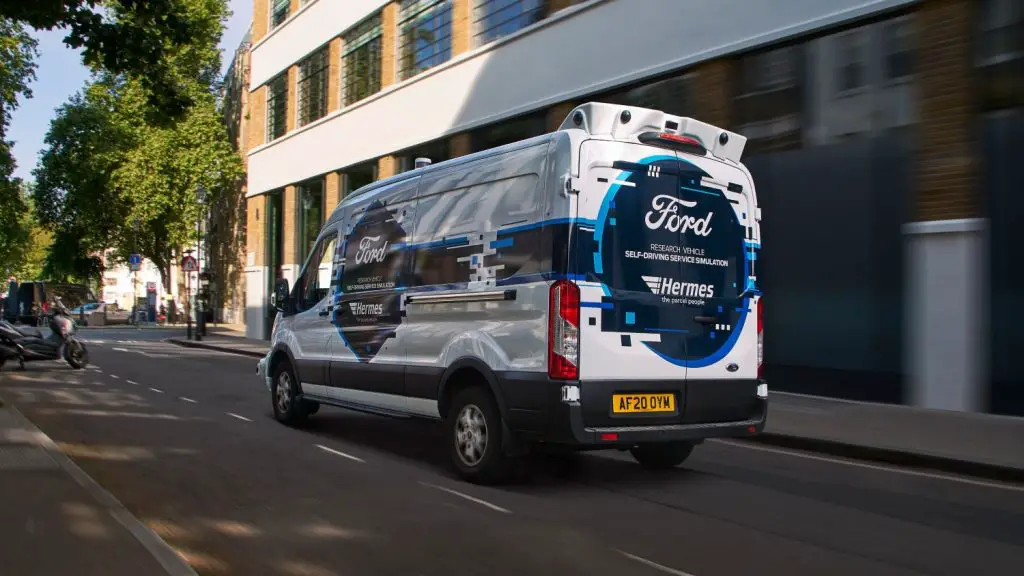 "We're excited to collaborate with Ford on this proof of concept trial, which is all about understanding the potential for autonomous vehicles and if they have a role in delivery in the longer-term future," added Lynsey Aston, Hermes head of product, innovation, and onboarding. "We're constantly innovating to incubate and then explore concepts like this, and we look forward to the initial findings, which will no doubt be useful on an industry-wide level."
We'll have more on Ford's self-driving business soon, so be sure and subscribe to Ford Authority for 24/7 Ford news coverage.