When the 2022 Ford Maverick was revealed earlier this week, it raised a lot of eyebrows thanks to its impressive fuel economy figures, standard hybrid drivetrain, and bargain-basement price tag. But for now, at least, Ford isn't offering much in the way of performance, with its range-topping 2.0L EcoBoost I-4 delivering a targeted 250 horsepower and 277 pound-feet of torque. Thus, that had us wondering – what if the automaker decided to build a more performance-oriented Ford Maverick ST?
A high-performance Ford Maverick ST makes sense for a number of reasons. For starters, the Maverick is built on the Ford C2 platform, which is a front-wheel-drive, unibody base, meaning that it straddles the line between a car and a truck. The base Maverick's rear twist-beam suspension even shares its Force Vectoring Springs with the Ford Fiesta ST hot hatch, as Ford Authority recently reported.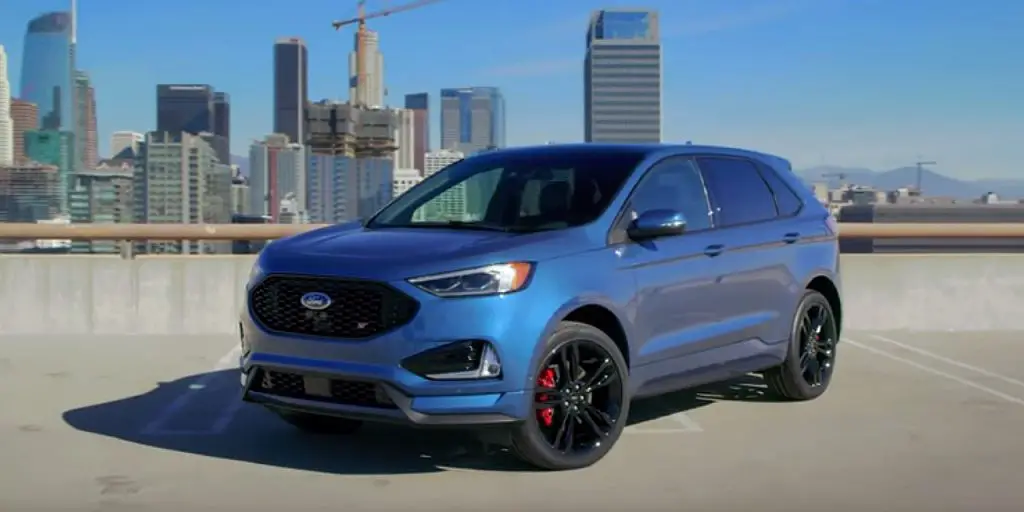 Ford has already shown a willingness to build high-performance variants of some of its crossovers as well, including the Ford Edge ST and Ford Explorer ST. Thus, it would make perfect sense to expand those offerings with a Maverick ST, especially since Ford CEO Jim Farley recently expressed his desire to see the Maverick grow into a family of its own one day, just as the Ford Bronco and Ford Mustang already have.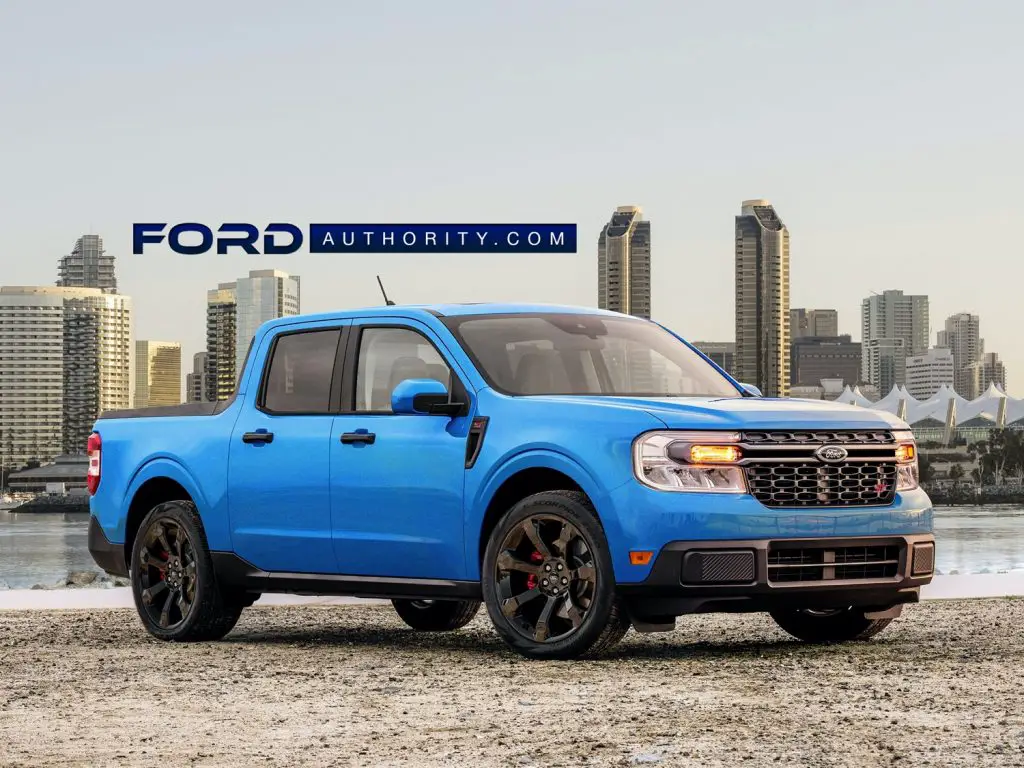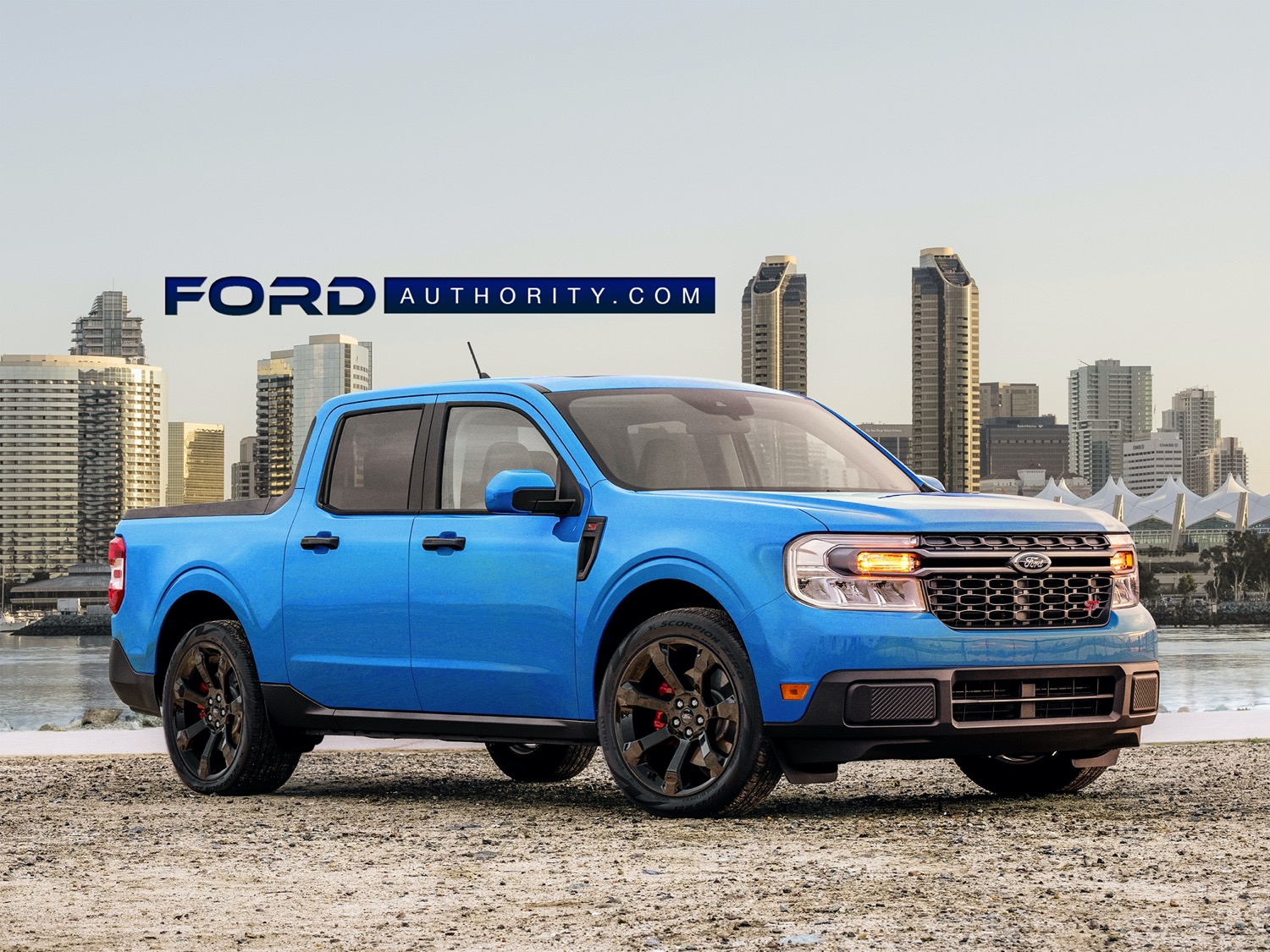 Thus, we created these Ford Maverick ST renderings using the same formula applied to existing ST models. That means a suspension tuned for street performance, bigger wheels and stickier tires, blacked-out trim for a more sinister appearance, and of course, red ST badges. It's similar to the Ford F-150 ST we rendered some time ago, in many regards.
The big question left to be answered, then, is what sort of engine might power our imaginary Maverick ST? The natural choice would be Ford's 2.3L EcoBoost I-4, which is already used in another FoMoCo vehicle underpinned by the C2 platform – the Lincoln Corsair. In that guise, it produces 295 horsepower and 310 pound-feet of torque, a nice increase from the 2.0L EcoBoost-powered Maverick's output. Standard all-wheel-drive would be the optimal choice to put that power to the pavement, too.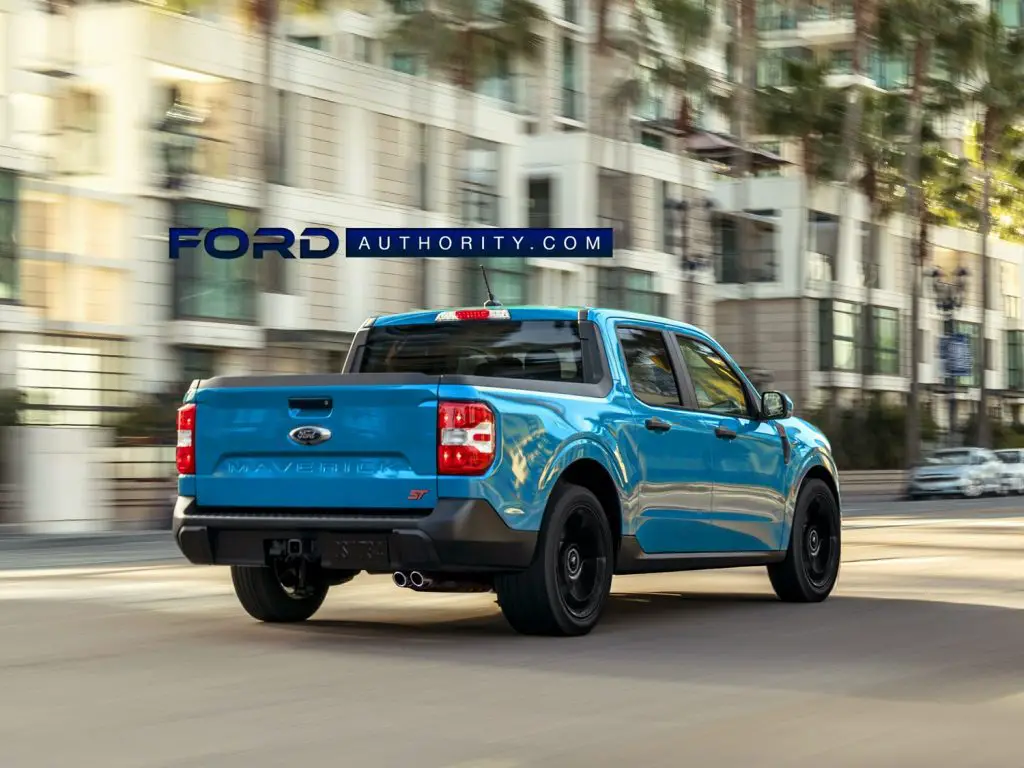 A performance-oriented Maverick ST certainly makes a lot of sense, and we imagine that it would prove quite popular among younger automotive enthusiasts that crave an affordable and fun vehicle that's also practical. Now the only question is, will Ford build it?
We'll have more cool renderings like this to share soon, so be sure and subscribe to Ford Authority for more Ford Maverick news and ongoing Ford news coverage.