Theft is a common thing in the world of automobiles, and it isn't just exclusive to us mere consumers, either. No, dealers also feel the impact of lowlife thieves, and so do automakers, it appears, judging by these photos of a Ford company lot located in Detroit next to the city's USPS Distribution Center, where a number of Ford Performance vehicles were separated from their wheels recently.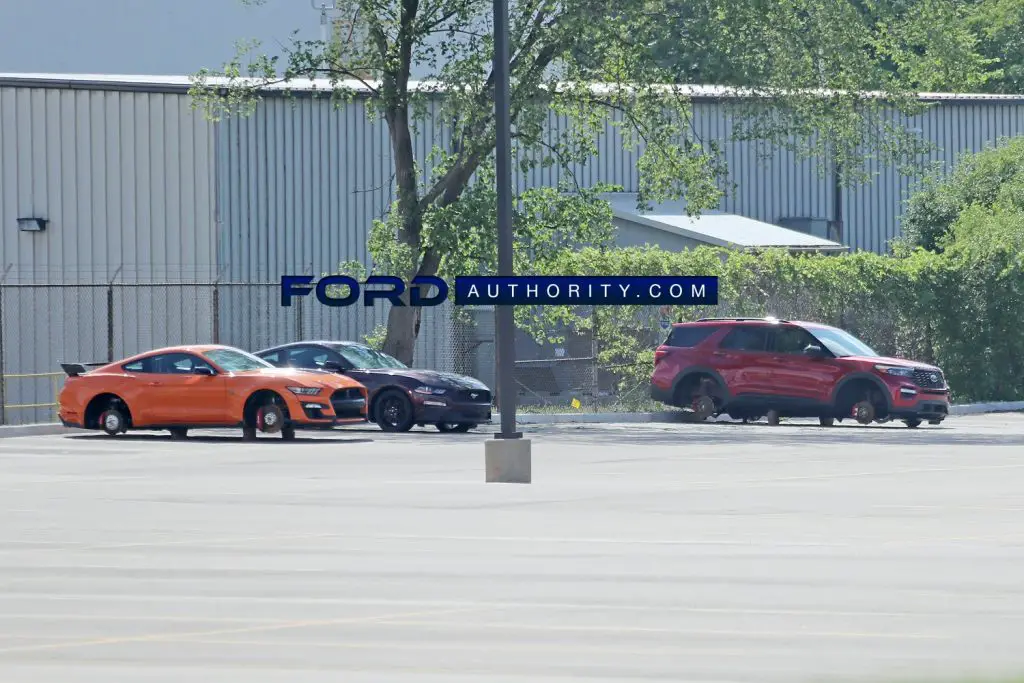 These photos depict a Ford Mustang Shelby GT350, Ford Mustang Shelby GT500, Ford Explorer ST, and a couple of Ford Mustang GT models sitting on blocks with no wheels, a sure sign that a little thievery went on the night before. It's a far too common sight for many of us that have woken up in the morning or even to a bump in the night to discover that our vehicles aren't capable of rolling on their own any longer.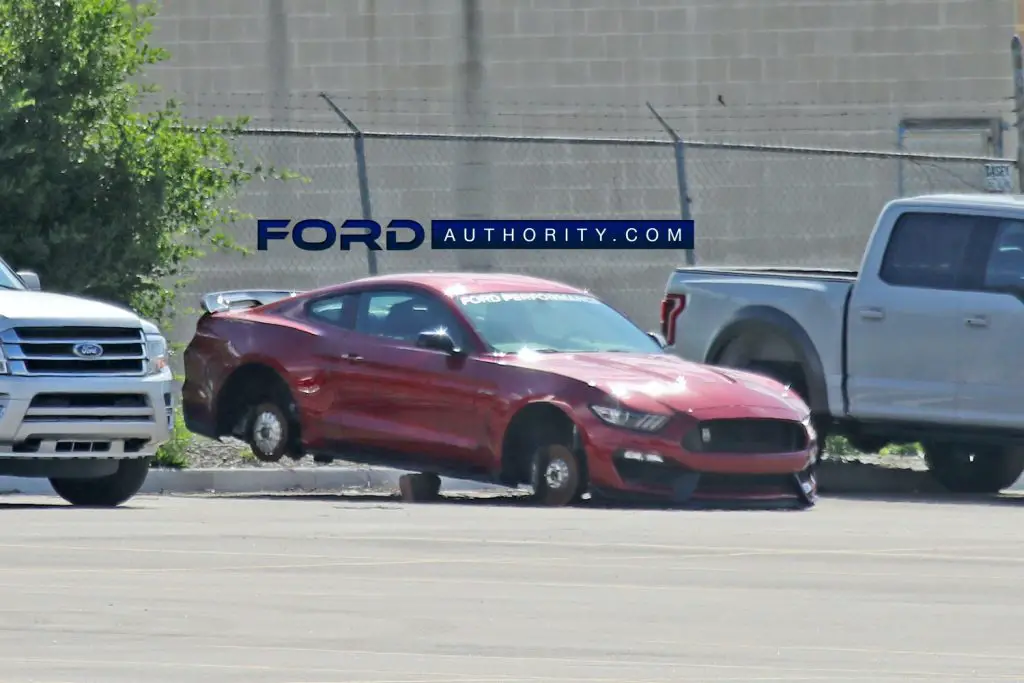 It's certainly painful to see these Ford Performance vehicles left dangling in this manner, but it's also nothing terribly surprising. As we've seen from vehicles like these – particularly the Shelby GT500 and its carbon fiber wheels – modern performance wheels and tires are extremely expensive. They're also rather easy to steal, which makes them a favorite target of criminals.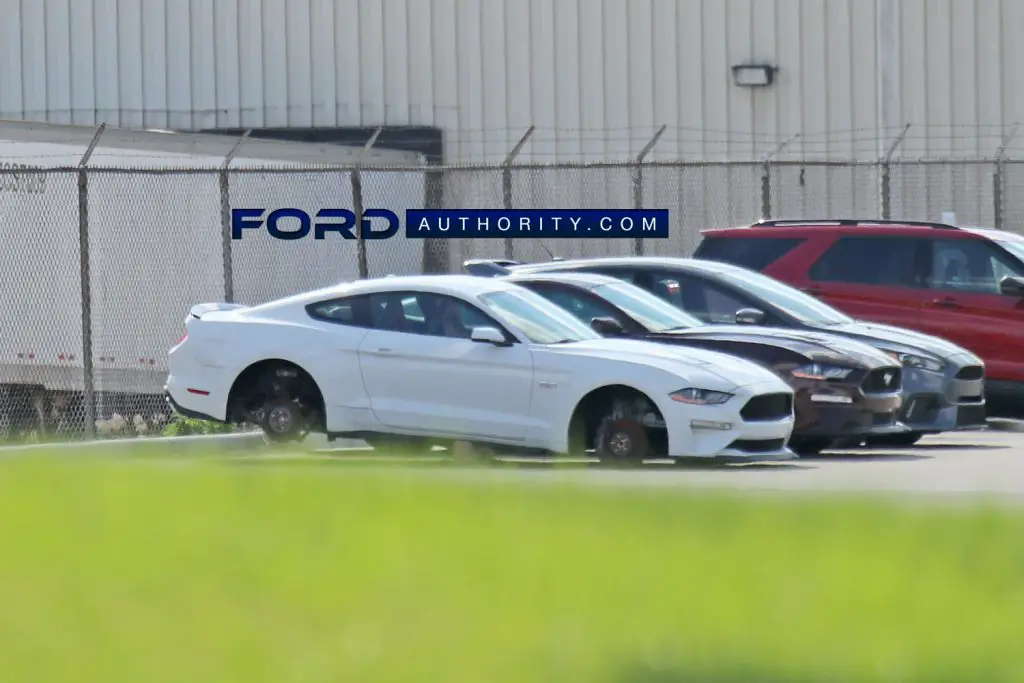 That certainly doesn't justify stealing them by any means, but it at least explains why these wheels and tires are so enticing to thieves. With modern alarm systems capable of tracking a vehicle's every movement, it's just easier to steal their wheels and call it a day. The chances that these thieves will ever be caught is probably pretty low, as opposed to trying to get away with a bright orange GT500, after all.
We'll have more crazy pictures like these to share soon, so be sure and subscribe to Ford Authority for 24/7 Ford news coverage.