Decades ago, street trucks were all the rage. Vehicles like the Ford F-150 SVT Lightning roamed the streets, and automakers like Ford dreamed of creating even more of them. That includes a pair of flirtations with V8-powered Ford Ranger pickups – the Ford Ranger SVT V8, and the Ranger Lightning Bolt concept. Sadly, neither made it to production, but our friends at MotorTrend recently took a look back at their exclusive test of the Ford Ranger SVT V8, which took place back in August of 1996.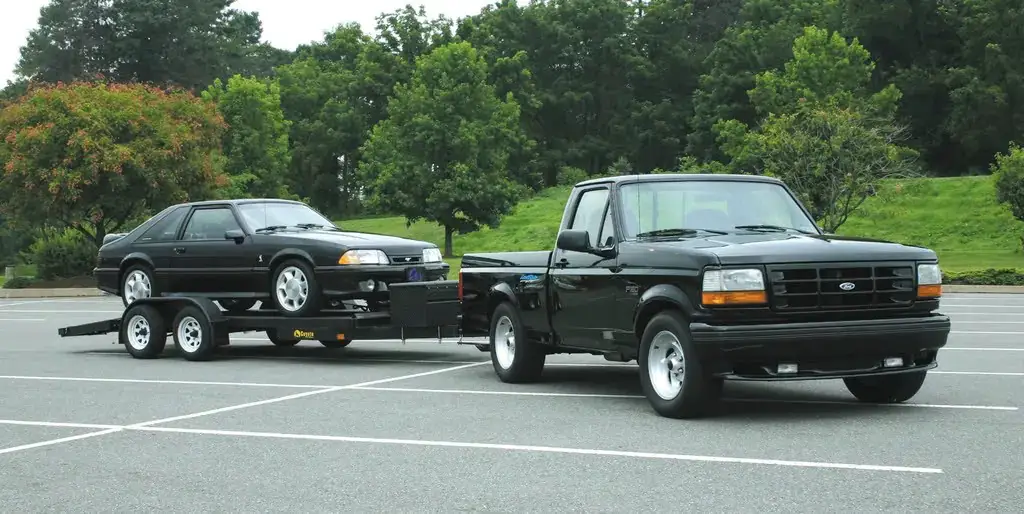 The 1990s were a great time to be an automotive enthusiast, and a group of them were what composed Ford's Special Vehicle Team (SVT), whose sole purpose was to come up with vehicles that appealed to, well, enthusiasts. Its very first creations were the Ford Mustang SVT Cobra and F-150 SVT Lightning, both of which went on sale in early 1993. Seven other models followed, but sadly, the Ranger SVT V8 wasn't one of them.
That doesn't really come as a surprise, however. We are talking about a compact pickup powered by Ford's 5.0L V8 from the Fox Body Mustang era. With around 240 horsepower on tap, it was more than enough to light up the Ranger's rear tires. Modifications were few, consisting of an aluminum radiator, oil cooler, headers, and stainless steel exhaust. The 5.0 was backed up by a proper TR-3550 Tremec five-speed manual transmission and Zexel-Torsen torque-sensing differential.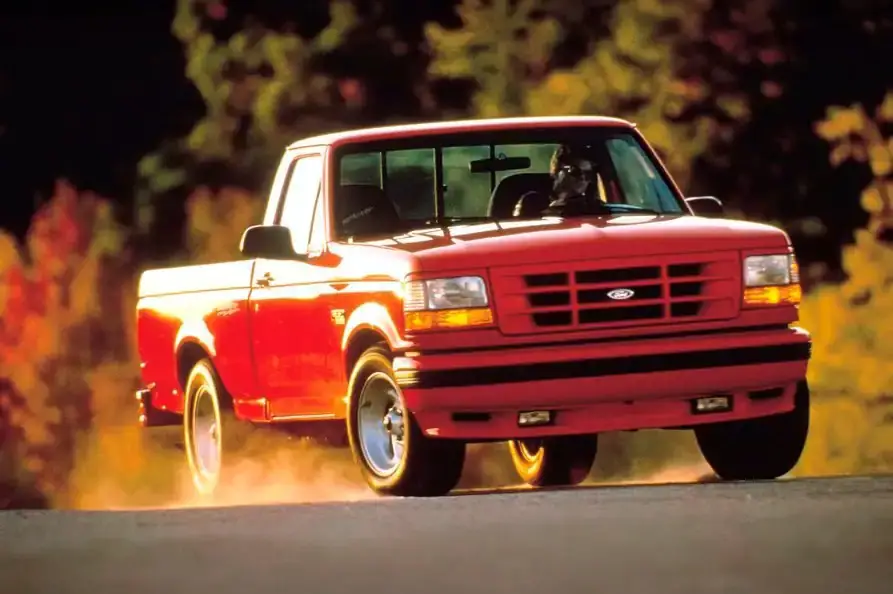 Despite the fact that 62 percent of the Ranger SVT V8's weight resides over the front wheels, performance was still impressive for the time. Getting to 60 miles-per-hour took 7.2 seconds, with the quarter-mile coming in 15.1 clicks at 94 miles-per-hour. With a little weight in the bed, MotorTrend reckons it could have shaved a solid second off that 0-60 time, however, and the trap speed backs up that belief.
Ford seriously considered producing the Ranger SVT V8, albeit in scant quantities, for the 1998 model year. Alas, after an extensive review from Ford brass, that obviously never happened. But the street truck could be making a comeback in the near future, regardless.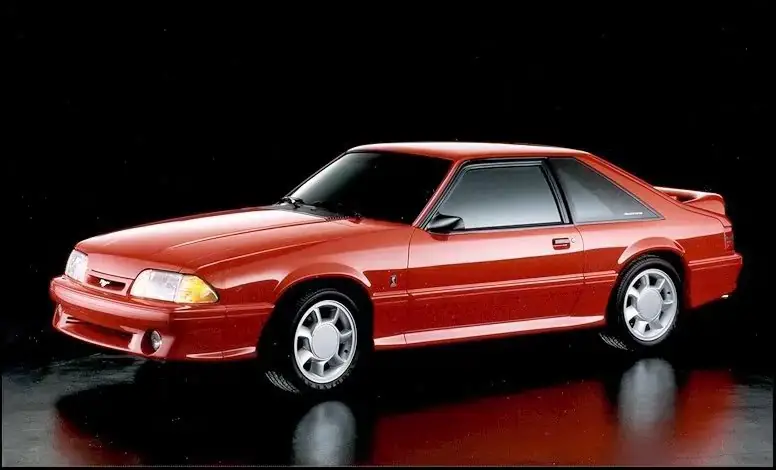 FoMoCo is currently considering a new high-performance Ford F-150 street truck, as Ford Authority exclusively reported back in April. And we can always hold out hope for a Ford Maverick ST, which we rendered recently. But for the true old-school enthusiast, nothing compares to stuffing a V8 into a small, lightweight pickup, even if it turns that truck into nothing more than a smoke machine.
We'll have more on the Ranger soon, so be sure and subscribe to Ford Authority for the latest Ford Ranger news and continuous Ford news coverage.