While many concept cars tend to disappear or remain in the collection of the automaker that created them, the 2004 Shelby Cobra Concept is a bit of an outlier. Originally shown at the 2004 Detroit Auto Show, the concept was later sold at the 2017 GAA Classic Cars auction, purchased by former Ford engineer Chris Theodore – one of the people that helped create it. Since then, we've seen Jay Leno drive the 2004 Shelby Cobra Concept and watched it take some hot laps at the M1 Concourse, but now, it's going up for grabs once again at Mecum's upcoming Monterey auction.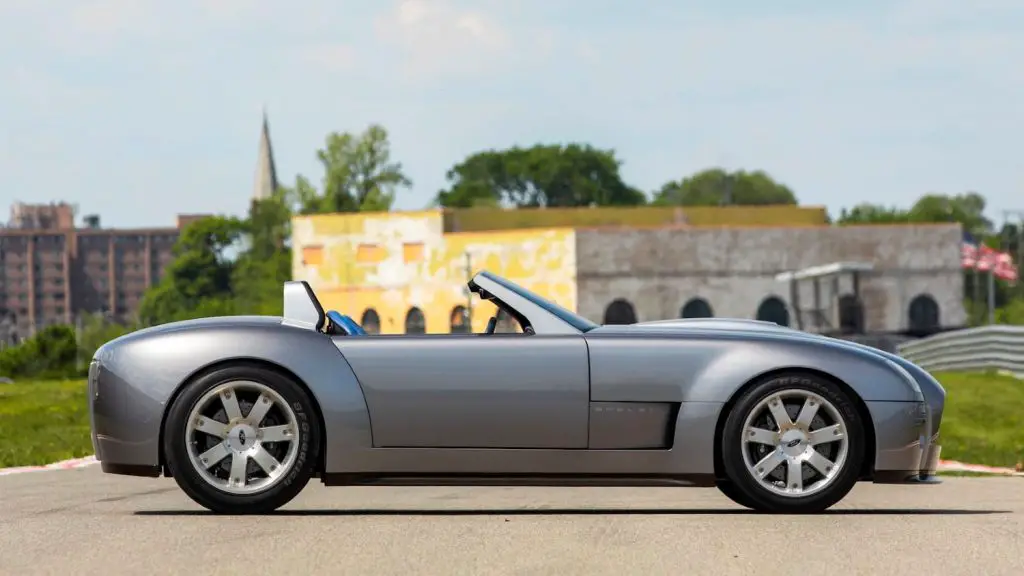 Otherwise known as "Daisy," the Shelby Cobra Concept is a true one-off created in conjunction with Carroll Shelby himself. Developed as a follow-up to the 2005 Ford GT, the Cobra Concept, unlike many others, is a fully functioning, running, and driving vehicle, as we've seen already. Ford was seriously considering putting the concept into production, and Shelby badly wanted to create a new version of his iconic Cobra, so it was a match made in heaven.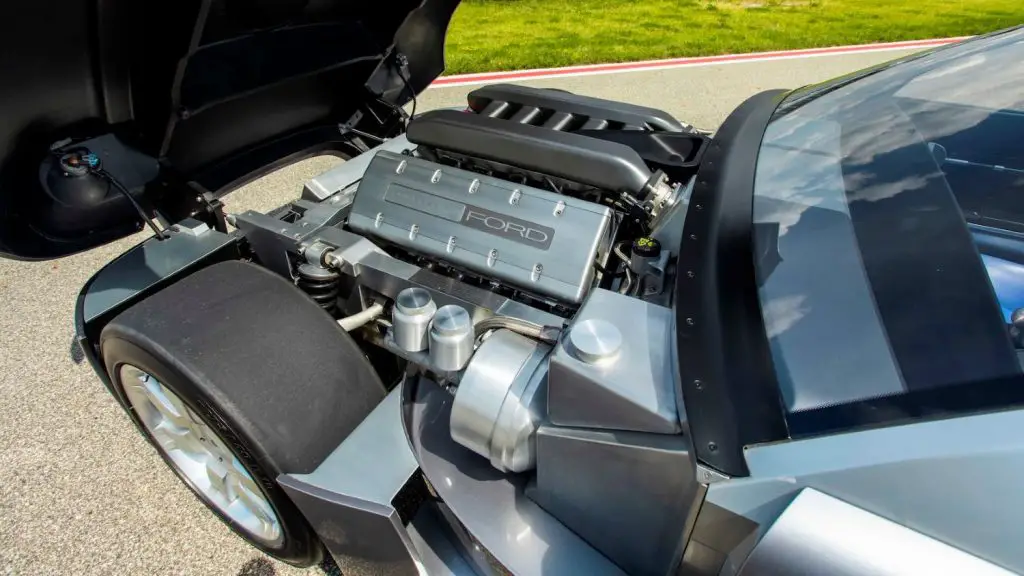 The result of that collaboration was nothing less than magical in every regard. The Shelby Cobra Concept is powered by an experimental, aluminum 6.4L V10 that produces 605 horsepower and features dry-sump lubrication. That power flows through a rear-mounted Ricardo six-speed manual gearbox lifted from the Ford GT to the rear wheels, which helps the car achieve a near-perfect 50-50 weight distribution.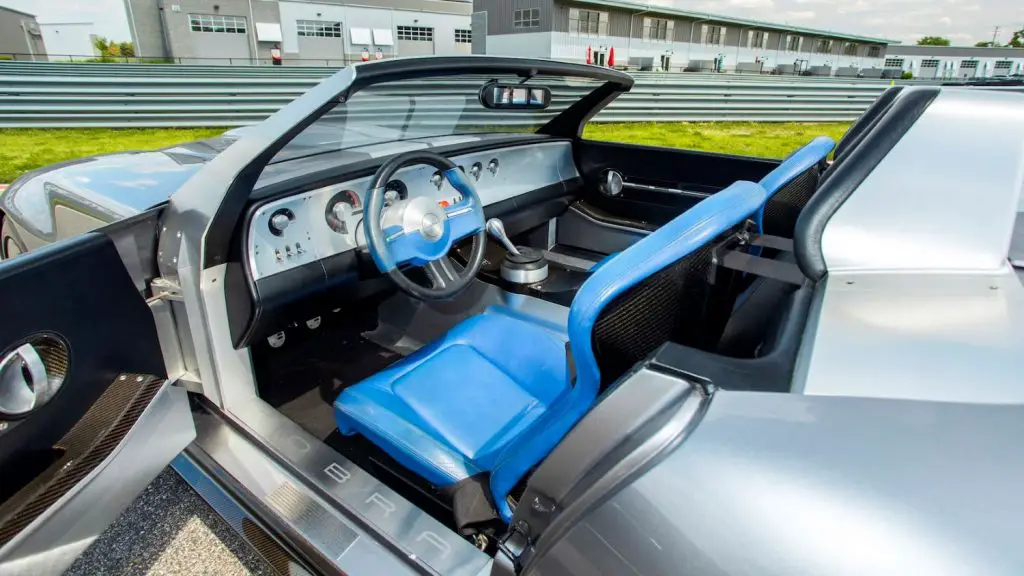 Everything else about the Cobra Concept is equally trick, including its all-aluminum space frame chassis, Ford GT-derived independent front and rear suspensions, double-wall fiberglass body with a foam core, billet aluminum A-pillars, rockers, and rear diffuser, as well as bumperettes with carbon fiber splitters. The interior is a bespoke mixture of carbon fiber, aluminum, and leather.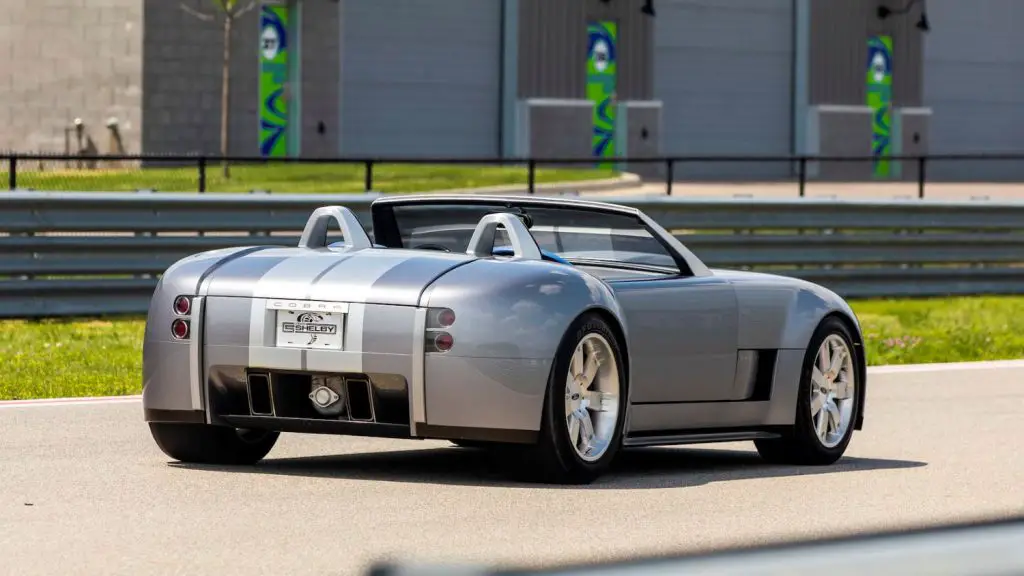 The 2004 Shelby Cobra Concept is easily one of the coolest concept vehicles ever built by Ford, and one of the few to land in public hands. Thus, we imagine that it will attract considerable interest when it crosses the auction block in August.
We'll have more cool auction finds to share soon, so be sure and subscribe to Ford Authority for non-stop Ford news coverage.