Since Ford's esports racing team – Team Fordzilla – launched back in 2019, it has been quite busy. Team Fordzilla's endeavors include teaming up with gamers to create and build an actual race car, announcing a partnership with racing simulator brand Next Level Racing, and launching a new show on Twitch dubbed TFZ:TV, which recently revealed the new Ford Ranger Raptor Special Edition. Now, Team Fordzilla has built the ultimate gaming Transit van, which will be touring Europe and delivering some much-needed entertainment to disabled children across the region.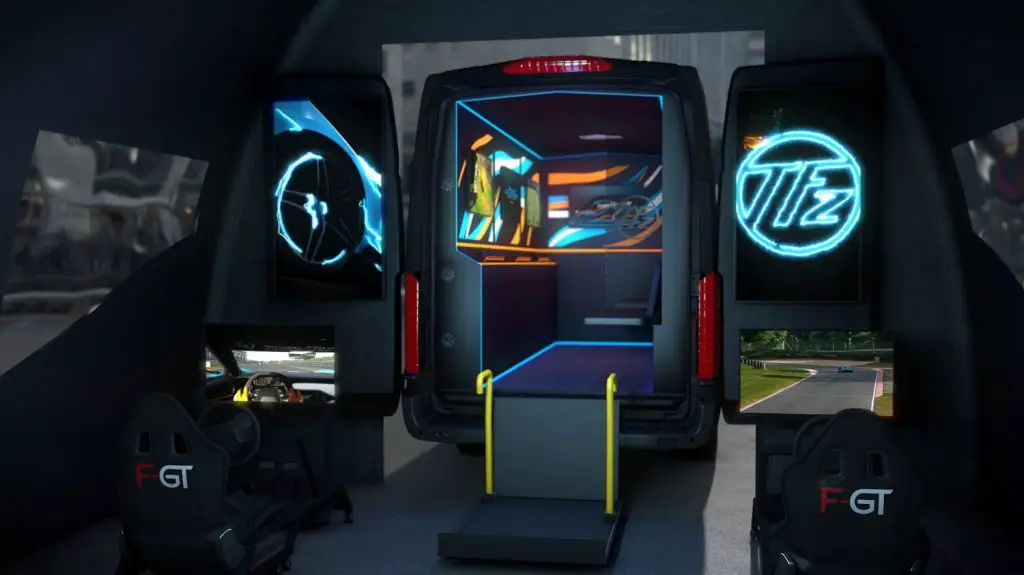 "Team Fordzilla believes that gaming is for everyone and that laughs are more important than high scores," said Emmanuel Lubrani, senior manager, Brand Communications and Content Development, Ford of Europe. "Our gaming Transit – which we nicknamed 'Vanzilla' during development – road trip will take that fun directly to children across Europe, and will include a few surprises to help the wonderful organizations who support them every day."
The specially-equipped Ford Transit is specially designed to be accessible for everyone, with features including adaptive controllers, a wheelchair lift, and a ramp. There are three different pods inside the gaming Transit van, along with a pair of racing rigs complete with steering wheels, pedals, and racing seats. The exterior of the van is quite striking as well, thanks to a custom treatment completed by MS-RT, the same outfit that created special edition versions of the Ranger and Transit Connect.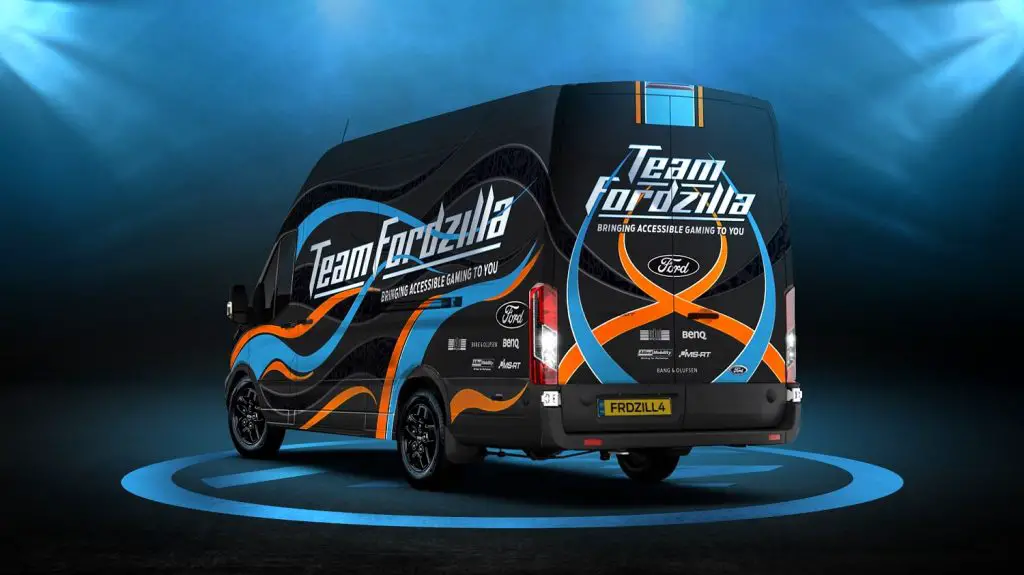 The special van, driven by members of Team Fordzilla, will begin its trip by visiting Rosa Llácer school in Valencia, Spain, on June 14th-15th. From there, it will stop at various other cities in Spain before heading to France, Germany, Italy, and the UK, supporting a number of charities along the way and bringing smiles to the faces of a lot of kids.
"I cannot wait to be part of the gaming Transit road trip and see how much fun we can bring to children across Europe," said Angelo Bülow, Team Fordzilla Germany captain. "Team Fordzilla is all about grassroots talent, so who knows – maybe the road trip will help us find our next star signing."
We'll have more on Team Fordzilla soon, so be sure and subscribe to Ford Authority for 24/7 Ford news coverage.