Certain Hollywood directors have a way of elevating incredible cars to bonafide automotive icon status in the span of a scene or two, no matter the quality of the movie in which they're starring. Such was the case for Eleanor, a distinctive 1967 Ford Mustang Shelby GT500 that starred in the 2000 remake of the 1974 car film, Gone in 60 Seconds. Seduced by the on-screen aura and unique look of the movie car, many have tried to recreate the magic for themselves. Some of those endeavors have unfortunately failed due to legal issues surrounding the Eleanor's trademark style. However, those in the market for an officially licensed example recently had their chance to snag one, as a 1967 Ford Mustang Eleanor Tribute Edition crossed the auction block at Barrett-Jackson's Las Vegas event in mid June, where it fetched a respectable amount of attention, if the winning bid is anything to go by.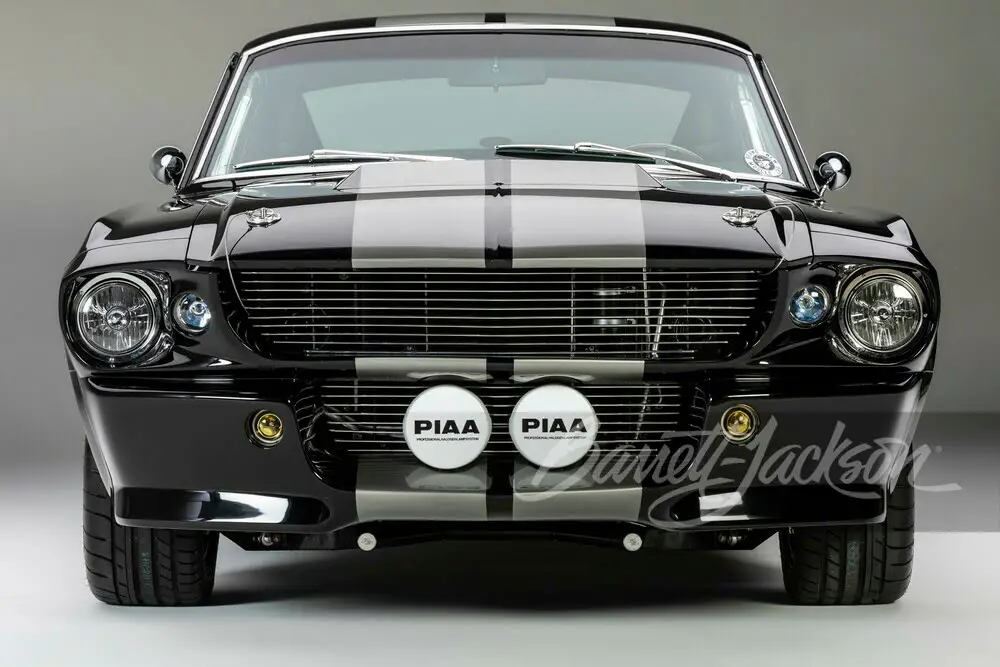 This particular "Midnight Edition" Ford Mustang Eleanor tribute actually has an inverted paint scheme, with a deep high-gloss black from Axalta as the main hue, and the movie-correct shade of Pepper Gray moving to center stage on the Le Mans stripes. Starting with a genuine 1967 Ford Mustang, the body was reconditioned by R3 Performance Products using Ford-licensed sheet metal. After solidifying the foundation, the builder converted it to an Eleanor tribute, using parts from Brand New Muscle Car. Components specific to the film cars were sourced from the actual film suppliers as well, per Barrett-Jackson.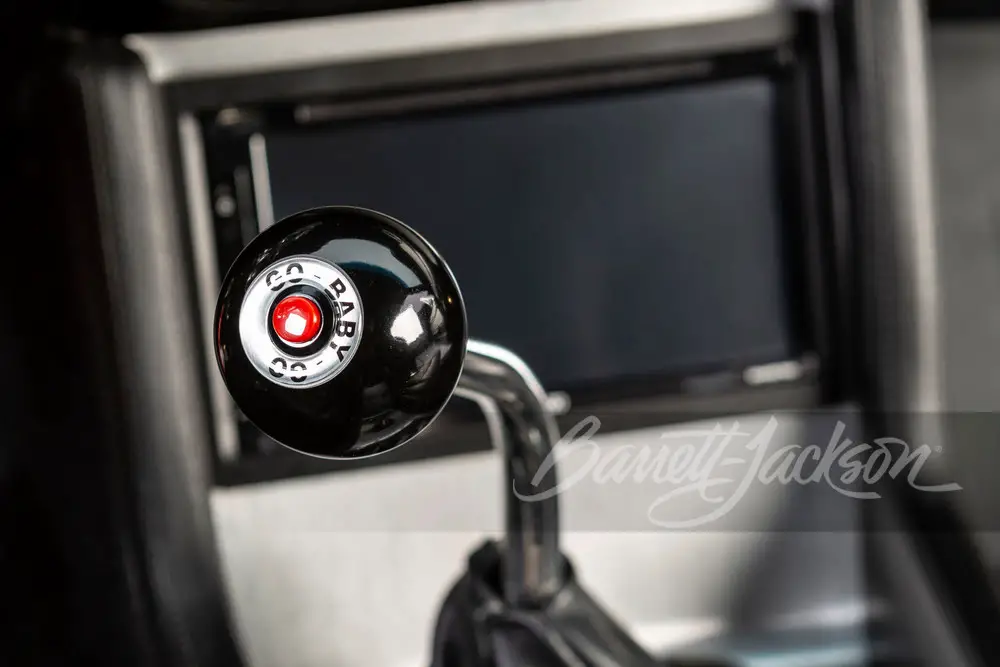 Fans of the movie might recognize familiar interior cues, like a wood-rimmed Lecarra steering wheel and pool ball shift knob emblazoned with the words, "Go-Baby-Go" around the nitrous button. In this case, it's used to row a Tremec five-speed manual transmission.
In front of the gearbox sits a 408 cubic-inch SBF stroker laying down 450 horsepower at a moment's notice. That's also in line with what was used in the 2000 remake, since the film cars used the tall deck Windsor in lieu of a big block 428 FE Cobra Jet, which would have been original equipment on an actual 1967 Shelby GT500.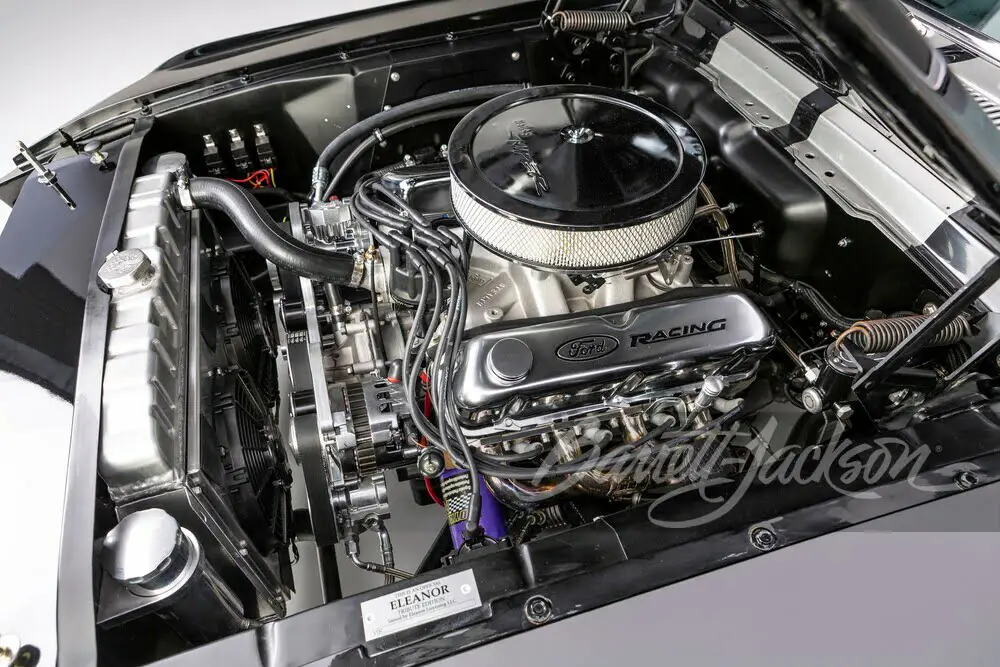 The chassis has been appropriately upgraded with an R3 Performance Products independent suspension up front, along with power steering, frame connectors, and a four-link setup out back. Helping to reign in the abundance of horsepower is a quartet of Wilwood disc brakes.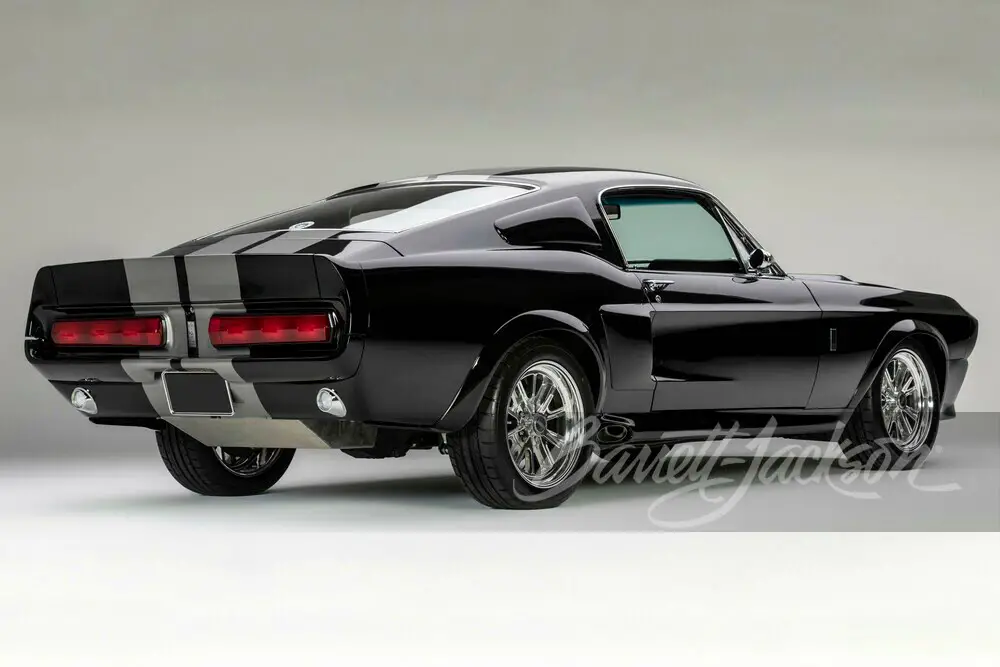 The auction lot included a framed Gone in 60 Seconds movie poster, with autographs from and photos of actor Nicholas Cage, along with an official licensed certificate signed by Denice Shakarian Halicki, the movie's producer. Halicki is the widow of H.B. Halicki, who created the original 1974 film. Given the content of the entire lot, it isn't terribly surprising that it sold for a pretty penny, because these are bound to be serious collector's items going forward.
This 1967 Ford Mustang Eleanor tribute was offered at no reserve and ultimately crossed the auction block the weekend of June 17th-19th 2021 for $220,000, and it was probably quite the sight to see, given its status as an icon of modern automotive cinematic history.
We'll have more cool auctions like this to share soon, so subscribe to Ford Authority for the latest Ford Mustang news, Ford auction news, and comprehensive Ford news as it happens.