Given the events of prior years, the launch of the 1979 Ford Mustang was a pivotal moment for The Blue Oval. While the Mustang II was a strong seller at the time, it lacked the excitement craved by performance enthusiasts. In 1979, FoMoCo remained stuck in the malaise era as far as engines were concerned, but the new platform did set the stage for the Fox body's brighter future.
In its teaser clip for the model's debut, The Blue Oval drew heavily on animal imagery, a marketing tradition that continued with promotions for the new Ford Bronco. And in this 1979 TV ad, a vivid depiction of Mustang's equestrian heritage was full of sunlit desert scenery, complimented by sounds from a popular 1970s band.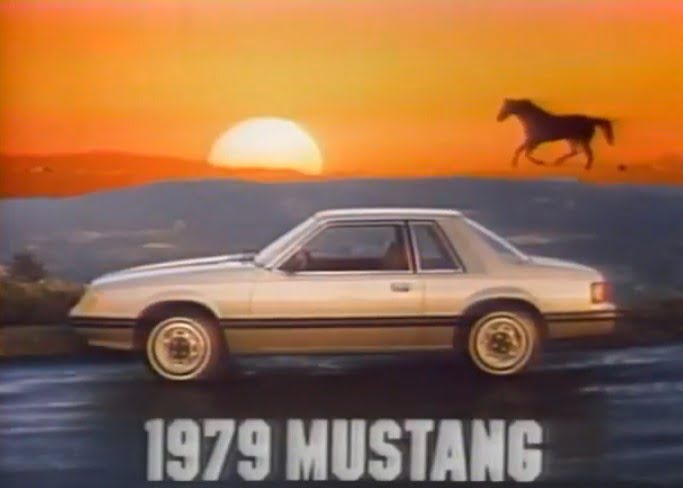 Aerodynamic styling was a highly-touted feature in the 1979 Ford Mustang launch. With a drag coefficient of 0.44, it was the best of any FoMoCo offering in that year, though hardly slick by today's standards. Ironically, underneath that fresh angular bodywork was a chassis derived from the brick-like Fairmont sedan. For the Mustang application, the floorpan was shortened and blessed with sheet metal that is decidedly less square.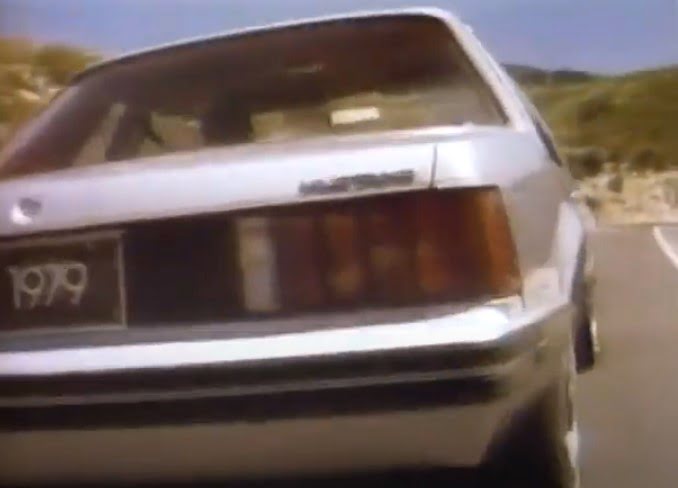 Another initial selling point for the Fox body Mustang was "precise handling", courtesy of a MacPherson strut suspension at the front. For cornering enthusiasts, an optional Handling Suspension featured stiffer spring rates and re-valved shocks to match. Also available was the Special Suspension package, for use with Michelin TRX tires and forged aluminum alloy wheels. The metric TRX format was trendy and provided superior handling at the time, but would eventually fade out of the mainstream, due in part to proprietary wheel sizes.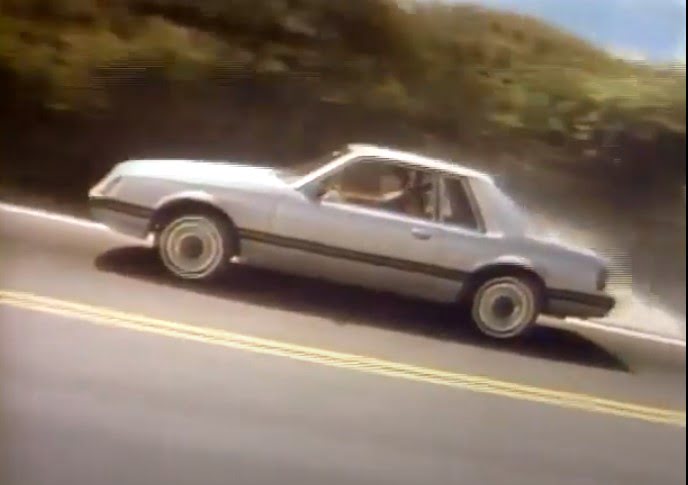 While it would take a few more years for proper horsepower levels to grace the Fox body Mustang, a 302 cubic inch V8 was on the powertrain options list, albeit in a heavily-diluted form. Thankfully, output numbers would soon begin an upward climb from this low point, partially excusing the narrator's mention of "Mustang performance" in a car that had only 140 horsepower. Things could only get better.
The teaser video features an instrumental version of the Steve Miller Band song, "Swingtown", providing a suitably upbeat soundtrack for all the optimism conveyed in the ad. Despite underwhelming 1970s motors that hung around a few more years, this was genesis for the beloved Fox body. With further refinement and much better engine specs, it would go on to set the standard for V8 pony cars, becoming a wildly popular go-fast platform in the decades to come, even to this day.
Subscribe to Ford Authority for the latest Mustang Fox Body news, Mustang news, and comprehensive Ford news coverage.