There's no denying the spectacular driving experience delivered by the Ford Mustang Shelby GT350R. It's one of the best track-focused Mustangs ever built, with impressive handling upgrades plus a flat-plane Ford 5.2L Voodoo V8 that punches well above its weight. The Blue Oval produced 37 of these specialty cars in 2015 to commemorate the original 1965 Shelby GT350R, and one of them recently hit the auction block at Barrett-Jackson Las Vegas, netting a respectable $147K at the event, likely due to its history as a car once owned by Jon Gruden, the head coach of the Las Vegas Raiders.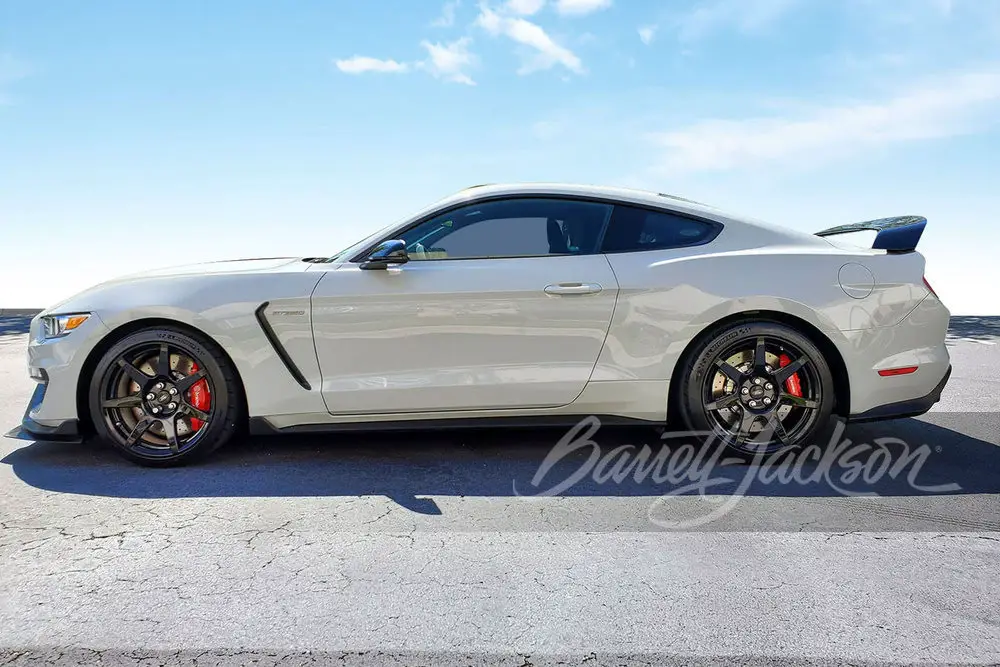 Designed to slay racing circuits as well as twisty back roads, FoMoCo's Mustang Shelby GT350R has carbon fiber wheels that eliminate 13 pounds from each corner of the vehicle. That significant weight savings does wonders for chassis dynamics, as the less unsprung mass for a suspension to deal with, the better. The cutting-edge rims are worth nearly $20k as an after-purchase upgrade, and they are a key factor in the GT350R's propensity for flattening corners.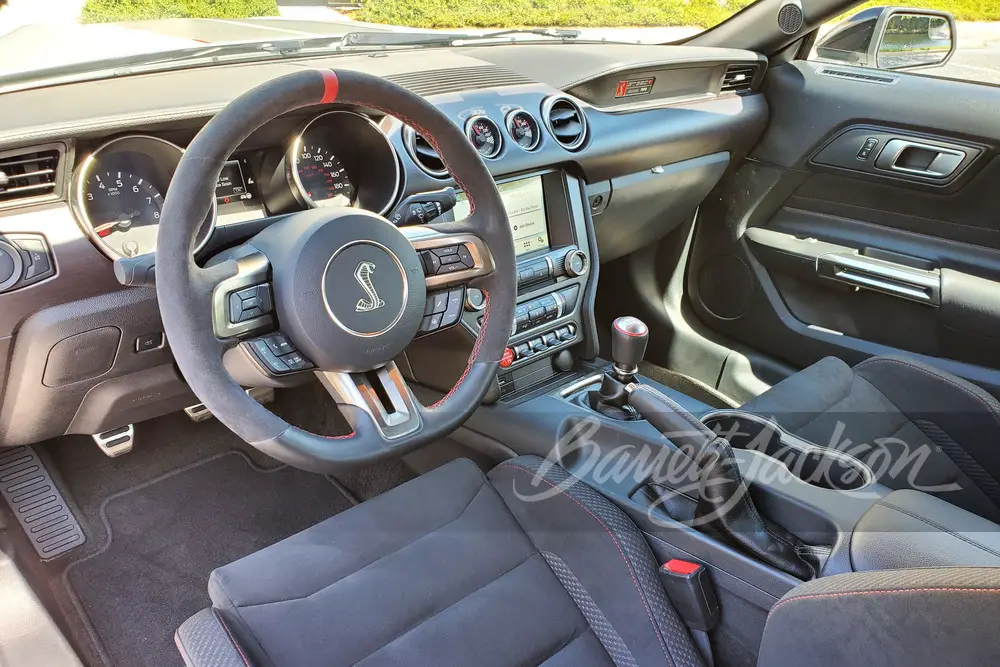 The exclusivity doesn't end with powertrain and chassis features, however, as the interior of the Mustang Shelby GT350R is full of special touches aimed at the performance enthusiast. The essential driving surfaces use special Alcantara fabric to improve grip, and the steering wheel even has a distinctive stripe to identify its center at a glance, as commonly seen on pure track cars.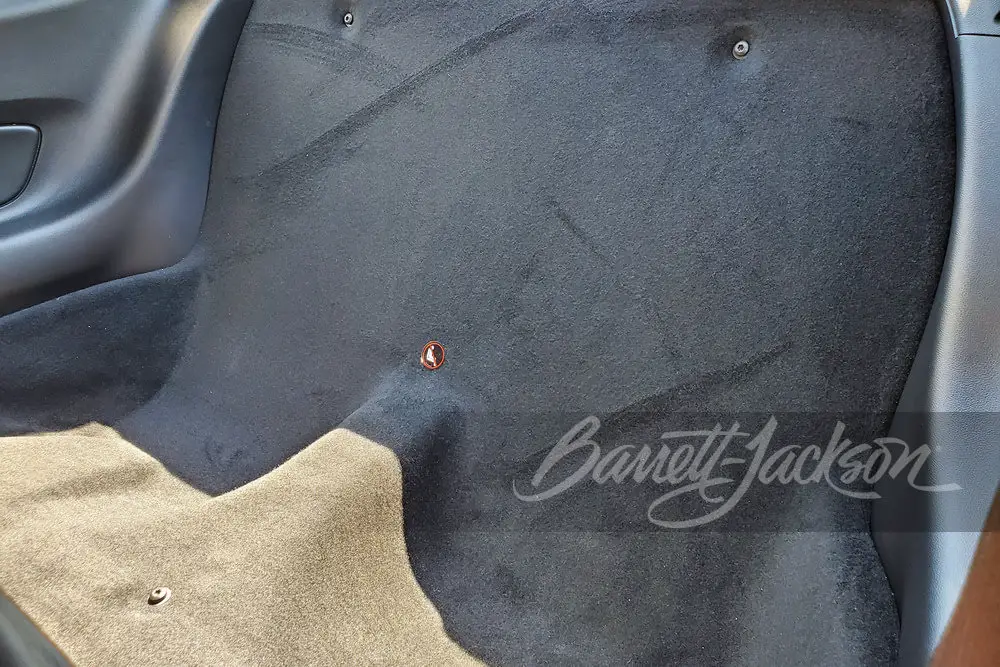 Just don't expect to bring any more than one passenger along in a Mustang Shelby GT350R, because the rear seat delete on the R variant just doesn't allow for practicality as a people hauler, as weight savings is of paramount importance in this sort of vehicle. In fact, it appears the entire car barely hauled anyone around at all, as Gruden's GT350R had less than 200 miles on it, according to the listing.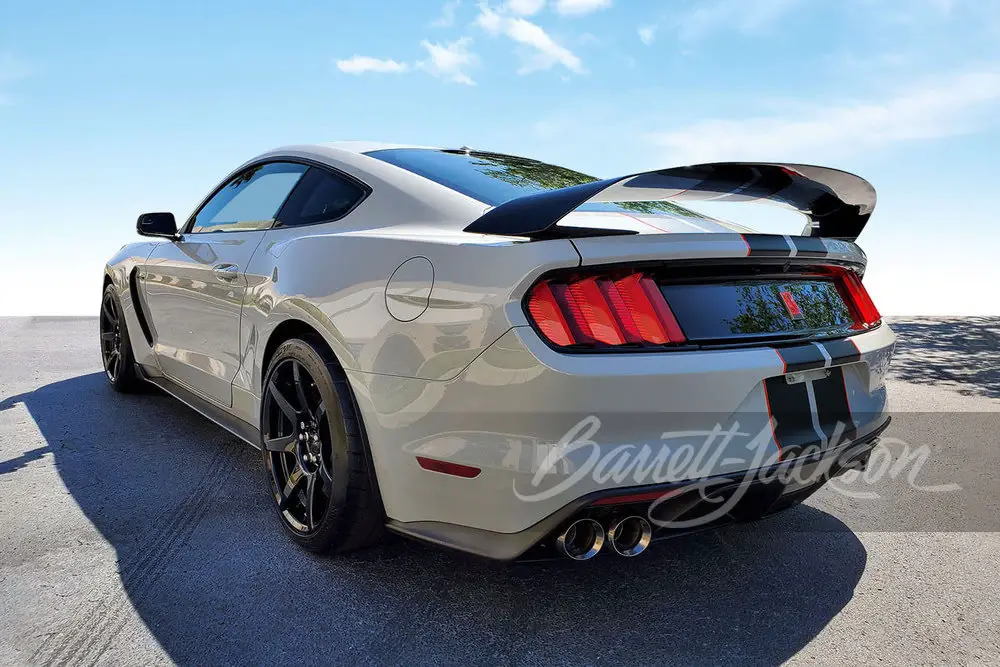 Given its accrued mileage, Gruden probably purchased the Mustang as an investment. If that was in fact the case, the NFL coach likely made some money, because it crossed the auction block at Barrett-Jackson's Las Vegas event and sold for exactly $147,400, or significantly more than a similar model would command even if it got substantially marked up by a dealer. That said, the winning bidder still ended up with a mighty compelling vehicle, enhanced by the fact that it was once owned by the owner of an NFL team, a story that few cars can match, whether they're a legendary Shelby model or not.
We'll have more auctions like this to share soon, so subscribe to Ford Authority for the latest Ford Mustang news, Ford auction news, and comprehensive Ford news coverage.