2021 Ford Bronco production is well underway at the Ford Michigan Assembly Plant, despite a number of well-publicized hardtop-related challenges and the ongoing semiconductor chip shortage. A number of order holders have also taken delivery of their new SUV recently, which has received nearly universal critical acclaim to date.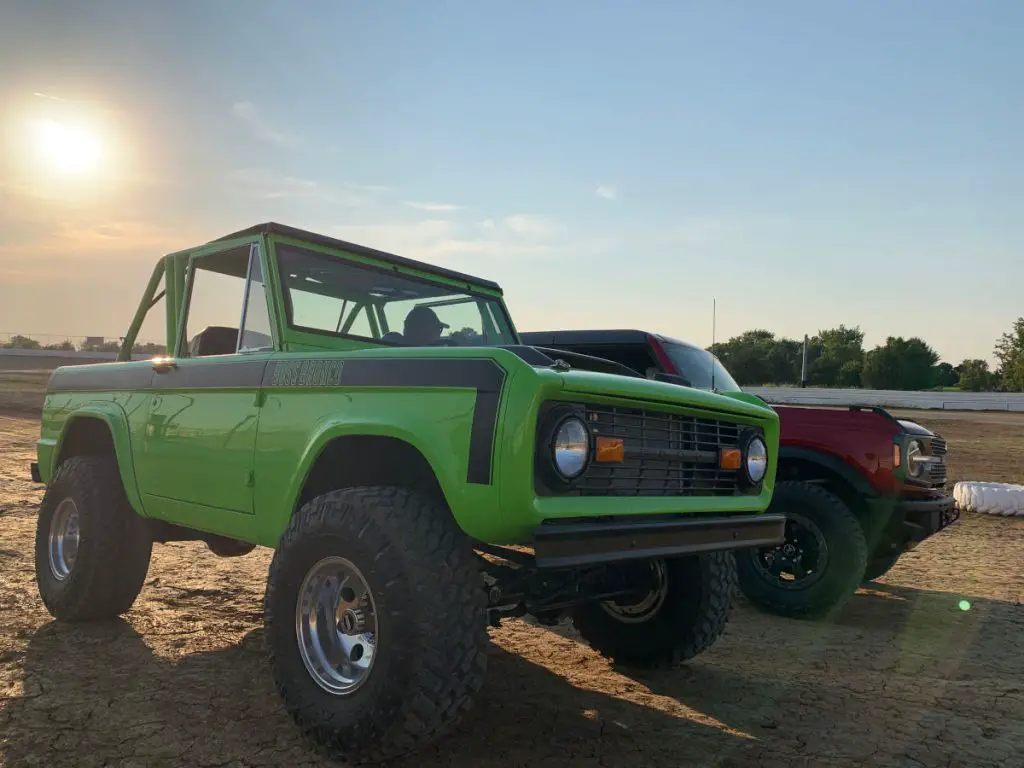 Meanwhile, the very first batch of aftermarket Bronco parts and lift kits have launched, giving owners a bevy of customization options. But one thing we haven't seen, until now, is the new Ford Bronco racing anything. That changes today, however, thanks to this cool video from Bronco Nation that shows a 2021 Ford Bronco race a first-gen model in a battle of new versus old.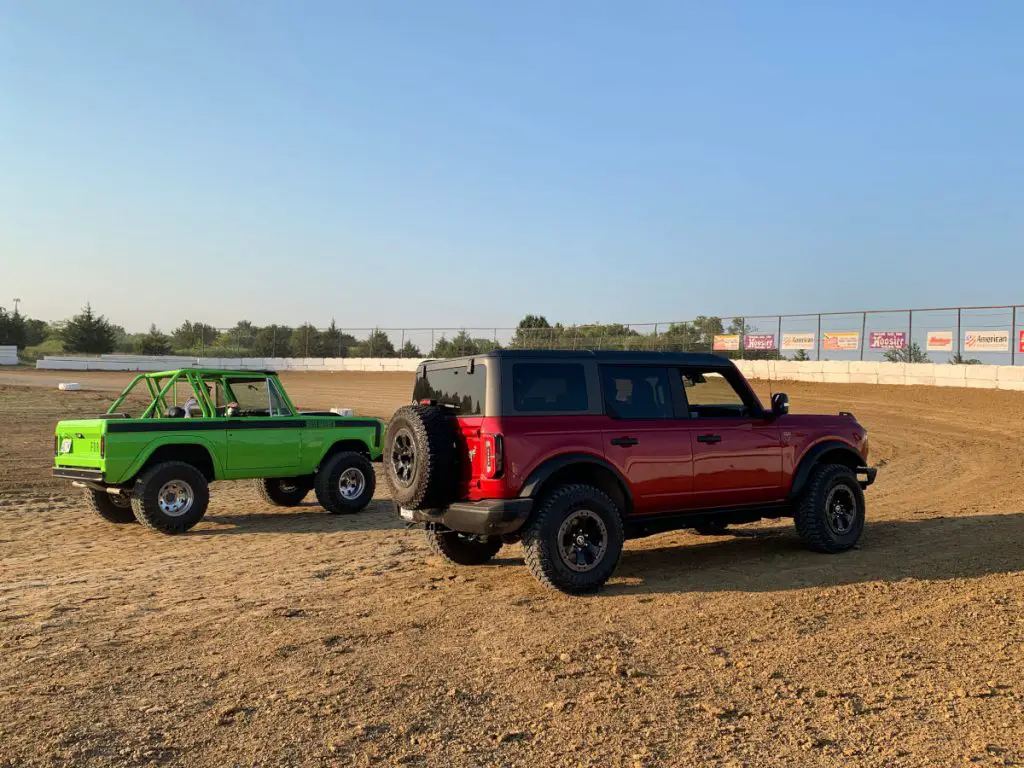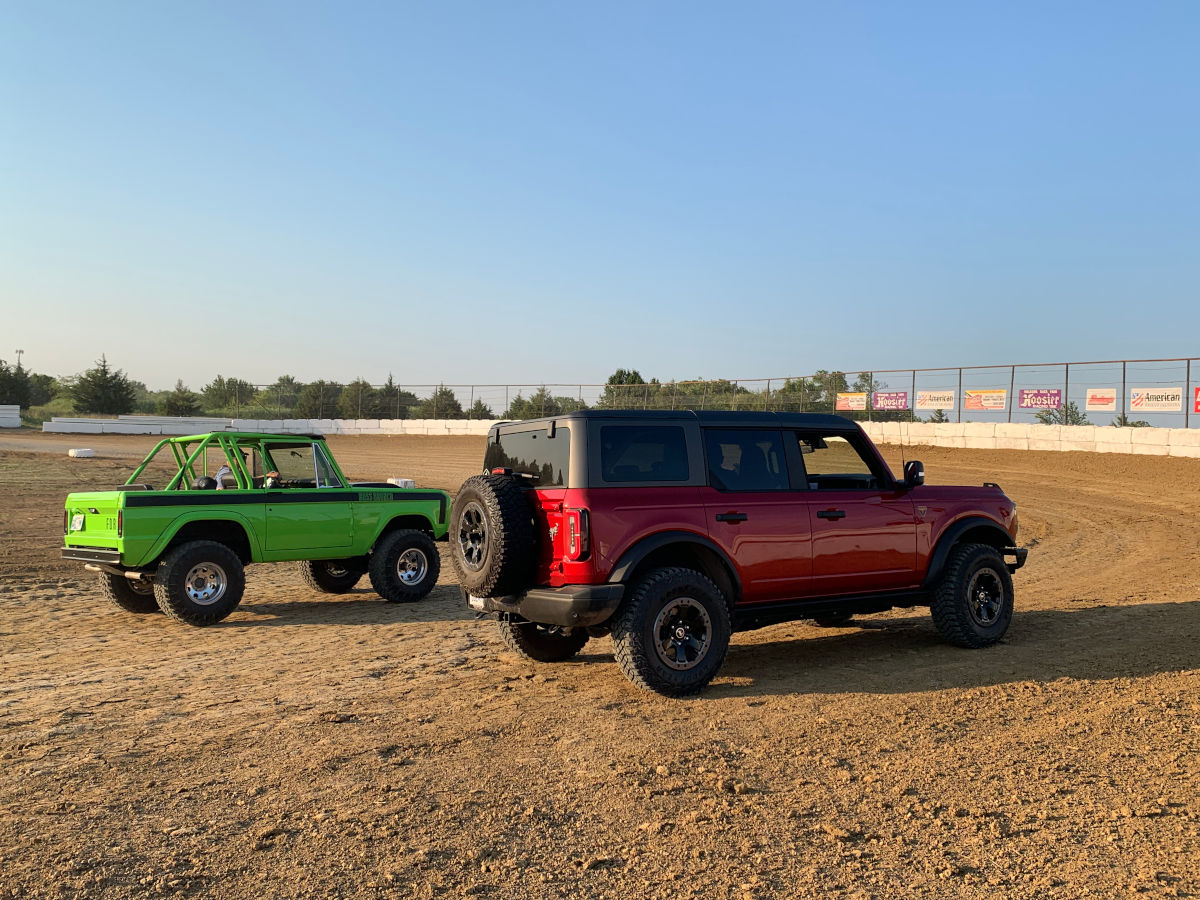 This isn't just some stock early Bronco, however. The classic off-roader has been treated to a massive upgrade in the powertrain department in the form of a 302 cubic-inch Boss crate motor, which reportedly produces a healthy 425 horsepower. No other details are provided about the rugged old SUV's mechanicals, but it does appear to be equipped with an automatic transmission, as we don't see the driver doing any shifting during the race.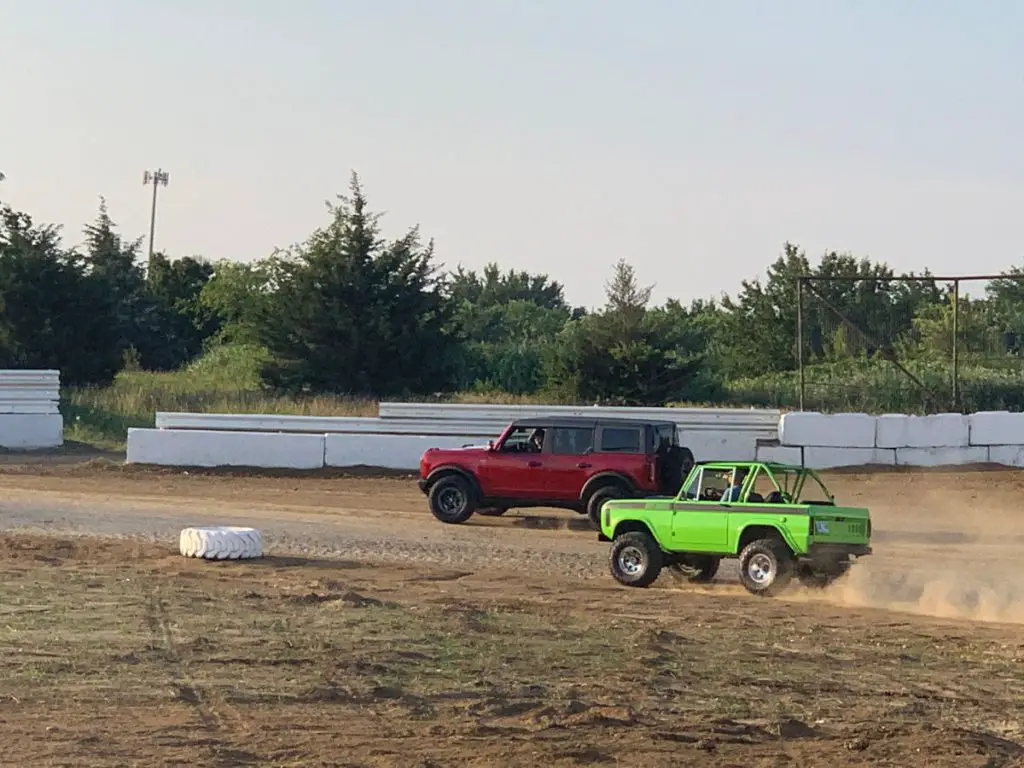 On the other side, we have a brand-spankin' new 2021 Ford Bronco equipped with Ford's 2.7L EcoBoost V6, which is rated to produce 330 horsepower and 415 pound-feet of torque. That's quite a bit less than the new Bronco's vintage brethren, but this is no ordinary straight-line drag race – rather, the two horses line up on a dirt oval track and prepare to kick up some dust.
There, the new Bronco's superior handling shows up immediately, as it takes the early lead from the first-gen Bronco and never looks back. The two complete a few laps, each working hard to take the win, but the end result is not even close. Regardless, at least to us, there really are no losers here. Because as great as the new Bronco is, we'd love to be behind the wheel of that sweet old version, too.
We'll have more cool videos like this to share soon, so be sure and subscribe to Ford Authority for more Ford Bronco news and around-the-clock Ford news coverage.